Daycare workers are definitely essential to many parents' lives. It's pretty tough to thank them properly for the hard work and impact they have on, but these thank you gift ideas for daycare workers are a good start.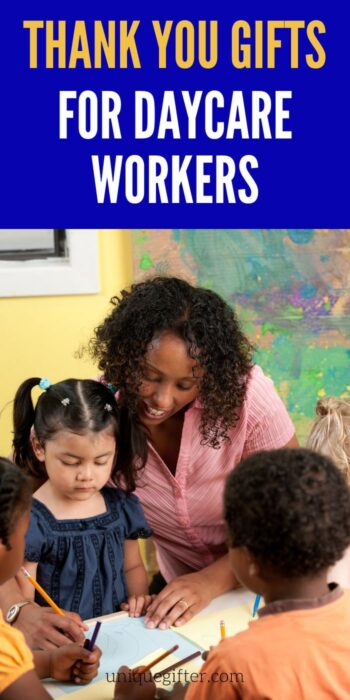 Ways to Thank the Daycare Workers in Your Life
If there's a daycare worker in your life who's gone above and beyond for your family, or you just want to show appreciation for caring for your child, then these gifts are nice little thank yous. Add in a thoughtful card or note for a memorable gift idea.
Hopefully the daycare workers in your life appreciate the thank you gift ideas you come up with. Most childcare providers love what they do, but it's still nice to be reminded of how important you are sometimes too.