Disclosure of Material Connection: Some of the links in this post may be "affiliate links." This means if you click on the link and purchase an item, I will receive an affiliate commission. Disclosure in accordance with the Federal Trade Commission's 16 CFR, Part 255. This site is a participant in the Amazon Services LLC Associates Program, an affiliate advertising program designed to provide a means for sites to earn advertising fees by advertising and linking to Amazon.
If your friend, or you yourself, are a huge fan of Grey's Anatomy, then any one of these gifts will be much appreciated! There are some things that only those who love the show will understand, which makes these gifts a nice "inside joke" that not everyone will get either! Check out these gift ideas for Grey's Anatomy fans and grab some up for yourself and your friends…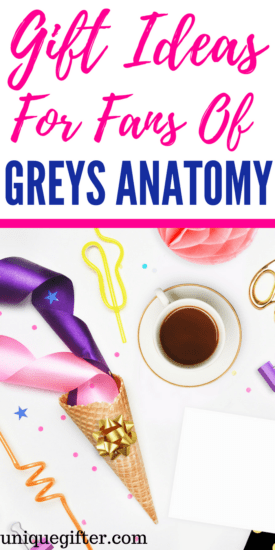 Gift Ideas for Fans of Grey's Anatomy
If you are a huge Grey's Anatomy fan, then you are in the right spot. Looking for gift ideas for fans of Grey's Anatomy, follow along as we introduce you to some of the BEST gifts out there.
"Stressed, Blessed, and McDreamy Obsessed" Tee Shirt
For that friend that is obsessed with Dr. Derek Shepherd, aka McDreamy, this shirt will be a huge hit!
Seattle Grace Hospital Resident Sweatshirt
Dreaming of being a Seattle Grace Hospital resident, grab this sweatshirt for you, a friend, or both! This is one of those perfect gifts for Grey's Anatomy fans!
11 Piece Grey's Anatomy Inspired Charm Pendants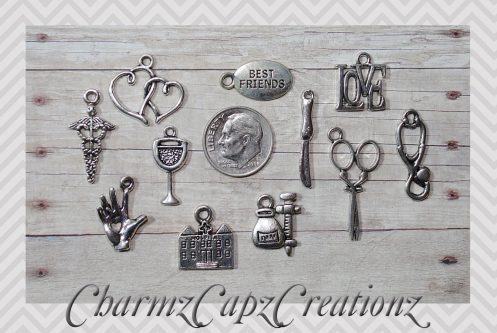 These charm pendants are great to make a bracelet with for that friend who is obsessed with the show with a stethoscope, overlapping hearts, and much more!
"It's a beautiful day to save lives" Water Bottle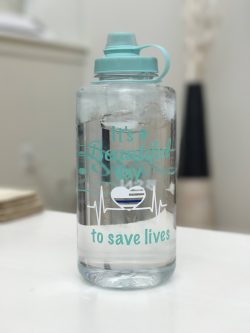 Staying hydrated is important, and for the Grey's Anatomy fan, the quote that Derek Shepherd made in the show can make drinking water more fun each day.
Grey + Sloan Memorial Hospital Pajamas
Oooh cozy pajamas with the theme of the Grey + Sloan Memorial Hospital! Your friend will cherish these each night she puts them on to crawl into bed and get a good night's sleep.
"Trust Me I Watch Grey's Anatomy, I'm Basically a Surgeon" T-Shirt
As lifelong fans of the show, one might feel like they know all there is to know about being a surgeon, even though in reality they know they don't… which actually makes this, "Trust me, I watch Grey's Anatomy, I'm basically a surgeon" shirt even more fun to wear.
"You're my person, you'll always be my person" Picture Frame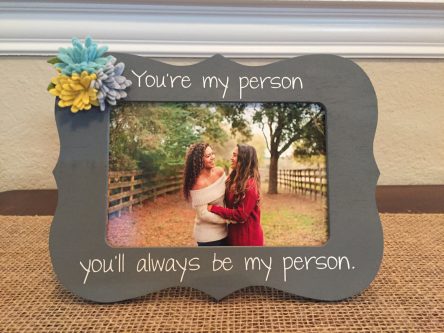 Who is your "person?" Give them this picture frame with the quote on it between Christina and Meredith! It will be sure to touch their heart and be something they proudly display with the picture of you two inside.
"On Thursdays We Watch Grey's" T-Shirt
Grey's Anatomy is the show to watch on Thursdays, why not shout it to the world with this tee shirt telling others that's what your plans consist of on that night?
You're the Yang to My Grey Wineglass Set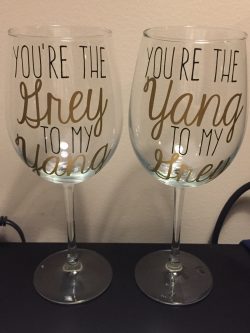 Christina and Meredith are inseparable. They understand each other only on a level that each other could. If you have someone in your life that is like that, get these wine glasses to share and drink wine together, especially while watching Grey's!
"Oh screw beautiful. I'm brilliant. If you want to appease me, compliment my brain." Coffee Mug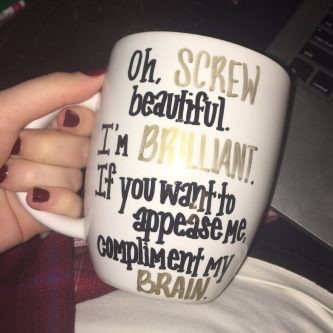 This quote by Christina Yang is brilliant. If your friend enjoys repeating this quote or was particularly struck by it while watching the show, then this coffee mug would make a nice gift for them and for any occasion.
"If you can read this… It's wine and Grey's time" Socks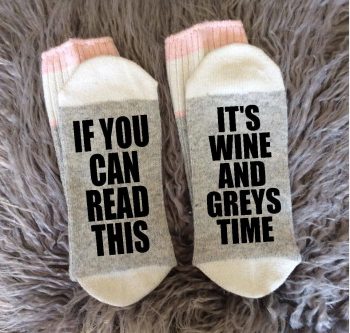 Socks with messages on the bottom are popular now, why not have socks to tell everyone that you're ready to watch Grey's Anatomy? Plus they're soft and comfy!
"Dark & Twisty" Sterling Silver Necklace
You and your friend are inseparable, only you two understand each other… kind of like Christina and Meredith… then you need to get this necklace for your friend to show her how much you two are really made for each other.
"What would Christina do?" Coffee Mug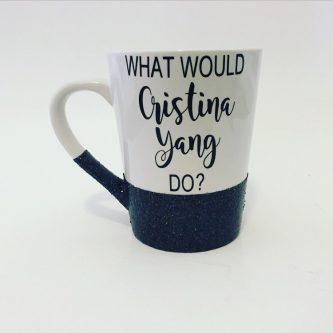 Ever ask yourself "What would Christina do?" Then you need to drink your coffee from this cup!
"Have some fire, be unstoppable" Decal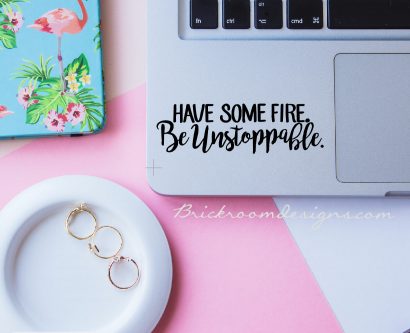 This Christina quote can be placed on laptops, cars, and much more! Not only is it fun and decorative, it's also a good reminder to be unstoppable and let your fire carry you towards your goals.
"Meredith Grey is my spirit animal" Shirt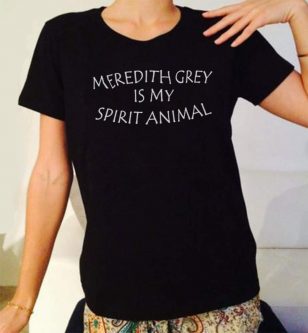 Does your friend have a lot in common with Meredith, get her this shirt that says that Meredith Grey is her spirit animal! She will be thankful that you noticed that about her and how observant you are in the first place.
Grey's Anatomy Coasters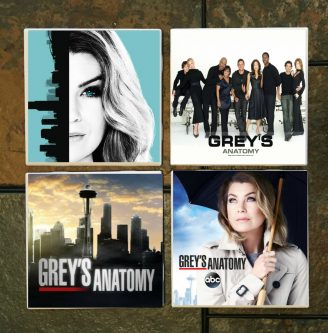 These Grey's Anatomy coasters are beautiful and nice to place on your tables to keep them safe from water rings!
Sterling Silver Heart Beat Ring
With one of the main characters being focused on hearts and cardiac surgery, this heart beat ring is a nice gift!
"I'd rather be watching Grey's Anatomy" Sweatshirt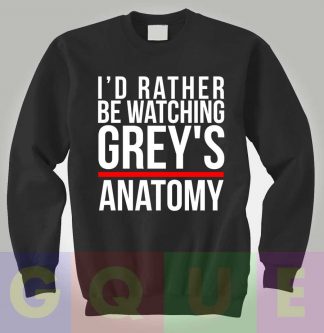 Let's face it, if you love Grey's Anatomy, it is the show that you'd rather be watching… no matter what you do!
Grey + Sloan Memorial Hospital Bag
Pretend you are a hospital worker at Grey + Sloan Memorial Hospital hand bag. Whether you are just being funny or are dressing up for Halloween, this is the perfect accessory!
"You're my person" Bangle Bracelet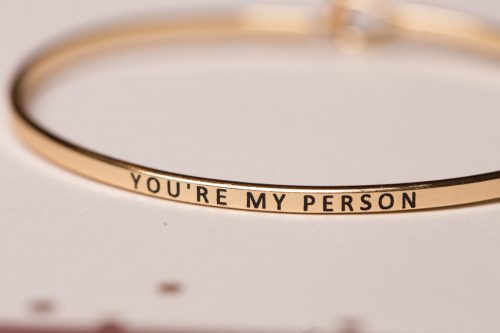 Give this "You're my person" bangle bracelet to your person. She will wear it proudly and be filled with love each time she takes a look at it!
Grey's Anatomy fans are fun people. We've followed the show for a while now and all of these trademark pieces of the show are what gives us a thrill! All these gift ideas for Grey's Anatomy fans are awesome! Which one will you choose?