Disclosure of Material Connection: Some of the links in this post may be "affiliate links." This means if you click on the link and purchase an item, I will receive an affiliate commission. Disclosure in accordance with the Federal Trade Commission's 16 CFR, Part 255. This site is a participant in the Amazon Services LLC Associates Program, an affiliate advertising program designed to provide a means for sites to earn advertising fees by advertising and linking to Amazon.
There is something so charming about a man who is secure enough in his masculinity to don tights or flamboyant anime hair. The thing about guys is we refuse to admit we need anything or buy it for ourselves… So thanks in advance on behalf of your cosplay loving boyfriend.

Gift Ideas for Your Cosplay Loving Boyfriend
Sword Holster
If your boyfriend likes to dress up in cosplay that involves swords then he'll appreciate having a sturdy holster at his waist. It gets frustrating when you're taking it in and out of the holster all day to have something that doesn't work well.
Extra Charging Battery
This tiny device holds enough juice to fully charge most cell phones which can be a real life saver at a con. No sitting around plugged into an outlet either.
Make: Props and Costume Armor Book
Replica Katana
Just like a real samurai! A replica katana would make a great addition to dozens of character cosplays or display beautifully on the wall.
Zipper Hoodie
This hoodie is generic enough that it can be used in multiple futuristic, video game, or anime cosplays. Plus it just looks plain cool for everyday wear.
Good Quality Men's Tights
These tights specifically are made for dancers but if your boyfriend is wearing any costume that requires tights it's so nice to have good quality ones. They look and feel better, plus are more durable for a busy day at the convention.
Cosplay Wig
Instead of dying and styling difficult to work with natural hair, wigs work great for cosplays. This is especially true for unnatural anime video game hairstyles that you need to look perfectly fake.
Custom Tattoo Printing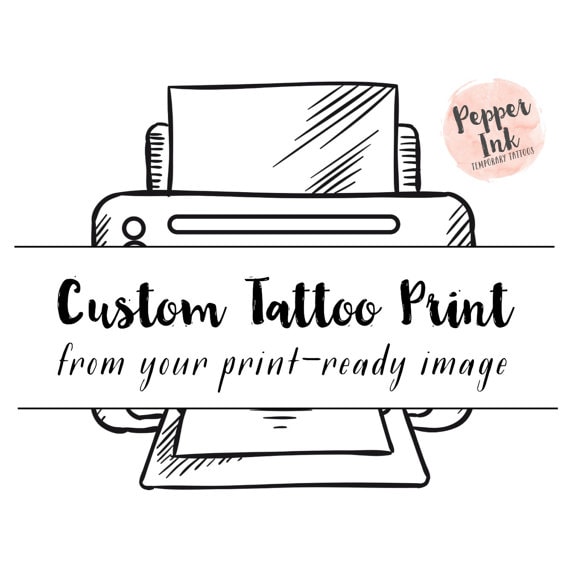 This Etsy seller takes any design you send them and prints it as a custom tattoo. Great for tattooed characters being played by your not so tattooed boyfriend.
Fan Boy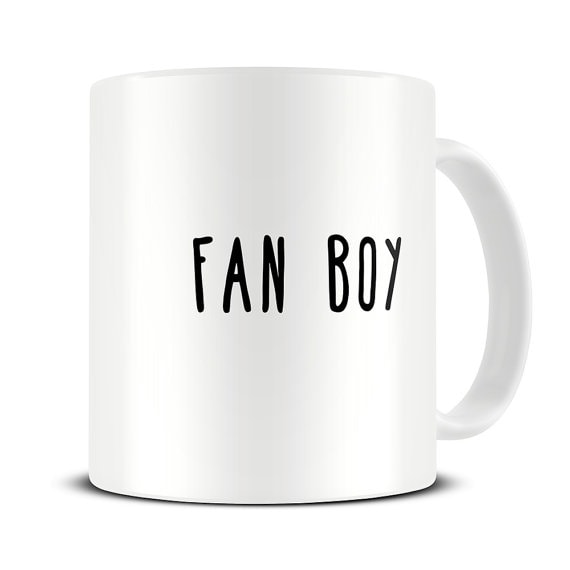 Call him out on what he really is: a fan boy. Let the world question just what he's a fan boy of.
Fake Blood
When is fake blood not a good idea? The answer is never.
Muscle Chest
Now he can show off his muscles… Without actually having any. Great for those super buff characters that display unrealistic expectations for men.
One Punch Man Cosplay Hoodie
This is a replica of the hoodie worn in the ultra popular show One Punch Man. Plus Saitama in his Oppai hoodie is probably the easiest cosplay on the planet to put together, so it's a win-win. Just don't look up what Oppai means in English, OK?
Cosplay – The Beginner's Masterclass Book
Maybe your boyfriend loves cosplay but is also new to it, or at least new to putting together costumes on this own. This book covers all the basics of creating your own cosplay.
Slimming Body Shaper
Not saying your boyfriend is fat but… Actually men really benefit from shaping underwear, just like women. No matter his build this can make a costume look more smooth and polished.
Electroluminescent Wire Kit
This kit is incredibly cool for making sci-fi or light up props and costumes.
Custom Wand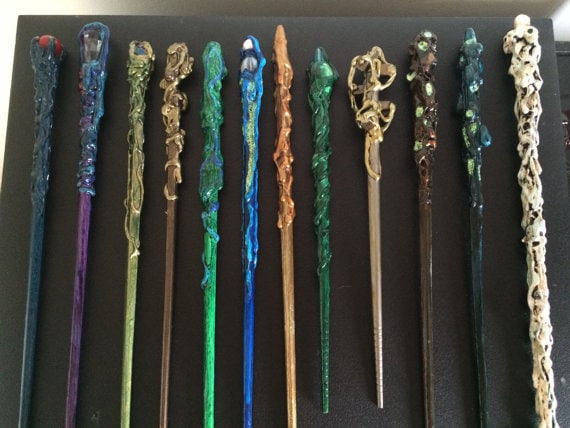 If he's a wizard enthusiast this would be a perfect gift. Custom wands! Get him a replica of his favourite character's or something unique just for him.
This Guy Loves Cosplay Shirt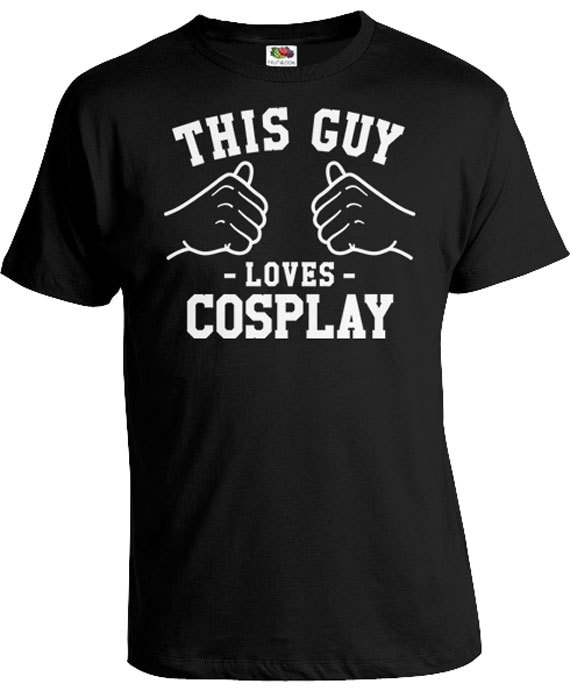 So he can announce to the world exactly what his number one hobby is. It would also be a great shirt to wear to a con if he's not going in costume.
Custom ID Badge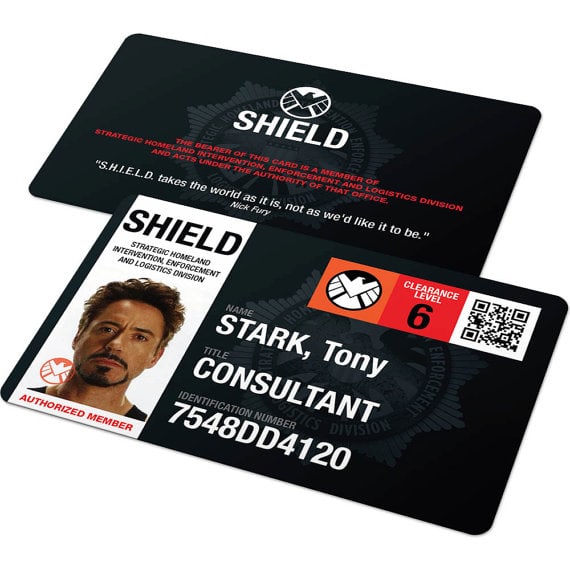 Make the costume look complete with these custom prop ID cards. Of COURSE he's that character, look at his ID!
Mask
He can disguise his secret identity to the world with this mask. Perfect for superhero costumes or wearing to a masquerade ball.
Couple Cosplay Shirt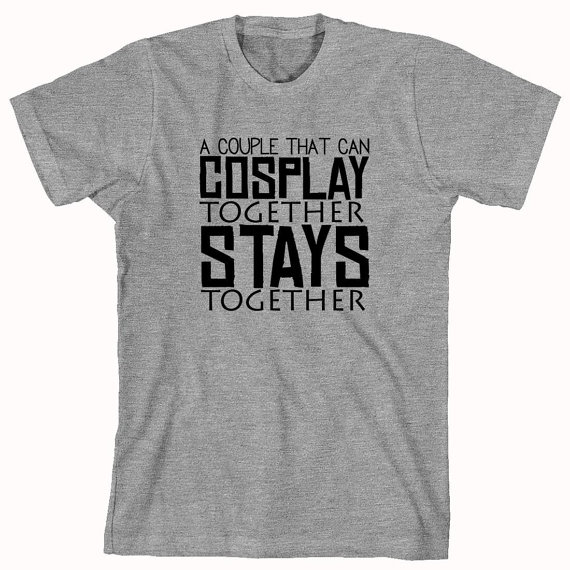 This shirt reminds us of all something very important: A couple who cosplays together stays together. So true.
Now your boyfriend will be all ready for your next convention. To be safe, start planning your couple's cosplay now so you're not rushing at the last minute… Oh who am I kidding. Have fun!