Gift baskets full of fun little goodies are an easy way to show high school seniors of that you care. These are our favorite grad gift basket ideas to help you get inspired!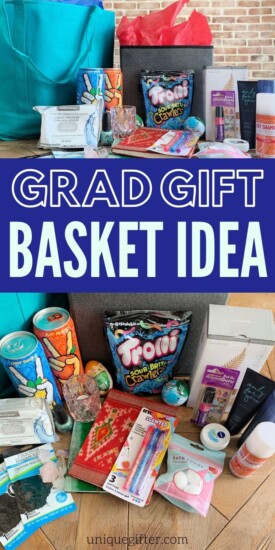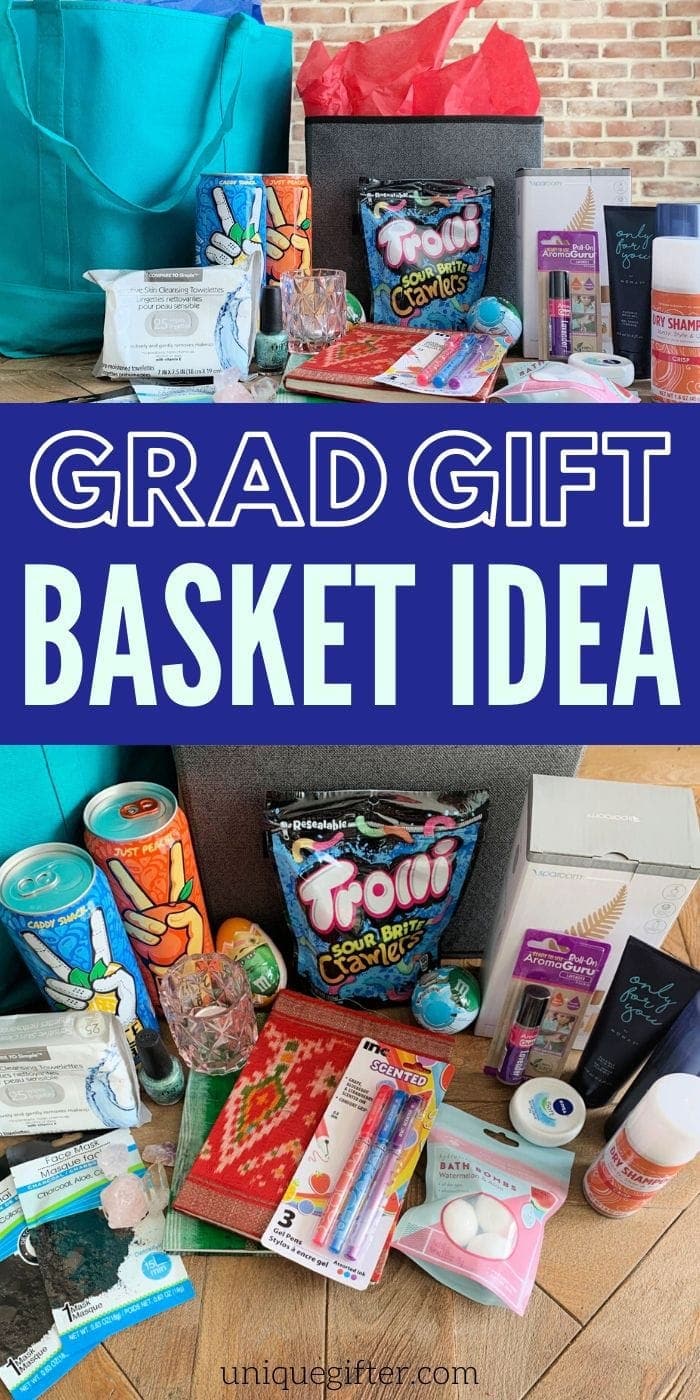 I wanted to do something nice for some of the teens I know that are graduating to hopefully lift their spirits a little bit since they are missing out on so much.
I decided to put together some fun gift baskets with small items that they might like. Gift baskets are an easy and inexpensive gift. Grads will love to receive a gift (even if it's small) and know that someone is thinking of them. I put a call out to my friends on Facebook to see who has kids that are graduating this year and then I asked for a list of things they are into, like hobbies and different snacks that they like.
Want to give that grad of yours' a send-off in style? These luxurious hand-loomed Turkish towels are a fashionable and unbelievably comfortable accessory they can take with them on their first, much earned trip to the beach! You could use something like this as inspiration for a luxe beach-themed summer gift basket, too!
See also: Thinking more about what goes into your gifting? These are the best zero-waste gifting tips for greener celebrations and presents!
What to Include a Grad Gift Basket
Items similar to what you would put in a stocking at Christmas time are perfect to give in your grad gift basket. I shopped at my local grocery store and dollar store and found items that were on clearance or really cheap that I thought teens would like.
How to Wrap Your Gift Basket
I don't really like to use traditional wrapping paper or gift bags. I know that gift bags are re-useable (and I do reuse them) but I prefer to just pay a dollar for a canvas shopping bag. They always come in handy and your recipient can use it over and over again rather than just having a gift bag laying around.
Another idea is to place the items in a collapsible storage box or plastic container that they can re-use when they head off to college. Tie a couple of helium filled balloons to the bag to make it extra festive.
If you are using tissue paper or wrapping paper try to use their school colors or the colors of the college they will be heading off to.
How to Give Your Grad Gift Basket
During these times of social distancing, it's perfectly acceptable to leave the gift basket at the doorstep. You can let the recipient know you'll be stopping by or just leave it on the porch with a card or gift tag as a surprise. Ever wondered what shouldn't make its way into a gift basket? We've got you covered!
What are your ideas to include in a gift basket for high school graduates? Let us know in the comments!
Adrienne Carrie Hubbard is a DIY and travel blogger living in Washington State. She helps people tap into their creativity to solve every-day problems around the home and garden.