"First, think. Second, dream. Third, believe. And finally, dare." More graduates should listen to Walt Disney's wise words. He continues to be an inspiration to all as well as his many films. It's no wonder there are so many great Disney themed gifts for graduates. Check out these awesome graduation gifts for Disney fans!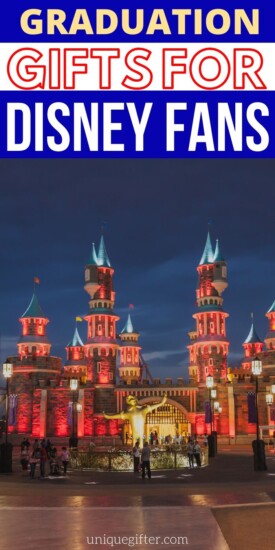 Graduation Gifts for Disney Fans
Look at the list below for some great congratulations gifts for grads!
Congrats to the graduating class! "The way to get started is to quit talking and begin doing." So get out there and start doing. Hopefully these gifts can help with that. Let us know which one is your favorite graduation gifts for Disney fans in the comments below!