Disclosure of Material Connection: Some of the links in this post may be "affiliate links." This means if you click on the link and purchase an item, I will receive an affiliate commission. Disclosure in accordance with the Federal Trade Commission's 16 CFR, Part 255. This site is a participant in the Amazon Services LLC Associates Program, an affiliate advertising program designed to provide a means for sites to earn advertising fees by advertising and linking to Amazon.
New Brunswick is the birthplace of Canada's military, and home to a lot of the traditions and culture that makes Canada the country it is today! Experience the dramatic rock formations surrounding the Bay of Fundy, try your hand at shark fishing, whale watching and some once in a lifetime adrenaline experiences you don't want to miss out on! This is a wild province, with a diverse and famously friendly and welcoming people. It's chock full of adrenaline junkie experience gift ideas for those looking to have a real thrill seeker's experience.
The Best Adrenaline Junkie Experience Gift Ideas in New Brunswick
Start your trip off in Moncton, sample some extraordinary seafood along the way and don't forget your camera! New Brunswick is a fantastic place to make memories that will last a lifetime! What kind of fun and adventure will you get up to in this beautiful province? Because of its gorgeous coastline and must-see historical sites, New Brunswick tops my Canada traveller's bucket list, how about you?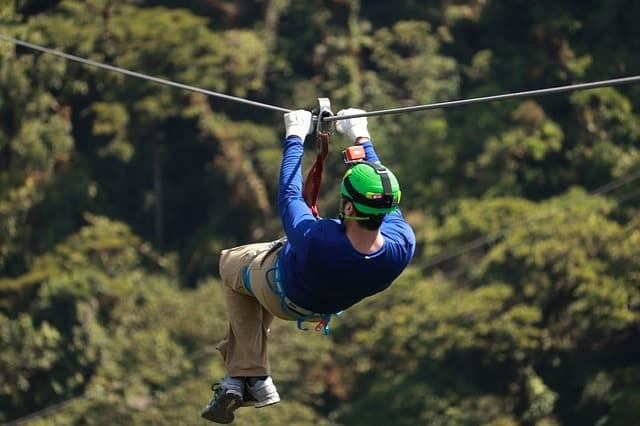 Adrenaline junkies and tourists alike will love this experience gift idea in New Brunswick! Zip across the tree line overlooking the Saint John river in gorgeous New Brunswick. If you've never tried this before, I couldn't recommend it anymore! This is a great way to kick off your New Brunswick themed adrenaline tour. So what are you waiting for? Hang like the locals and enjoy the scenic beauty of New Brunswick up close and personal!
What to Know: Zip Zag ziplining rates and information is all available on their website above.
Where is it?: Grand Falls, New Brunswick.
The Adrenaline Experience: Zip Lining is an incredible adrenaline experience you've got to feel for yourself! The thrill of gliding through the air over some once in a lifetime views is something you can't get anywhere else. Everywhere you go to experience a zip lining course, you're seeing that place in a whole new perspective. Zip Zag Lining New Brunswick provides a safe and exciting adrenaline experience gift for thrill seekers and junkies looking for something right in the heart of New Brunswick.
Click for more details: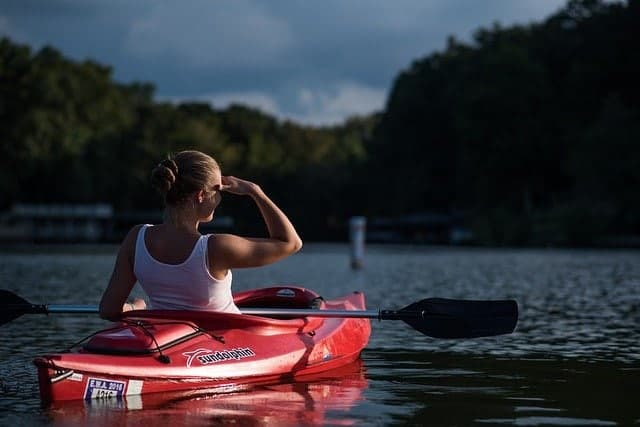 You're in for a truly New Brunswick exclusive experience with Fundy Tide Runners! Come and see the coastline of Canada's gorgeous Atlantic shelf, right on the Bay of Fundy. You'll embark on a unique and thrilling Zodiac boat adventure to experience the marine life that many flock towards year after year. Whale watching on a Zodiac is an up close and personal way to have an experience of a lifetime. Minke, Finbacks, and Humpback whales all call this region home.
What to Know: You'll experience a wealth of culture, history and seafaring on your tour. The Fundy Tide Runners Whale Watching Adventure features pricing, as well as other relevant information on their website.
Where is it?: Tours take place off of the Bay of Fundy, New Brunswick.
The Adrenaline Experience: Join the growing tradition of whale watching on one of Canada's most beloved coastlines. Experience the thrill of tracking a sighting of the most impressive marine life around. Adrenaline junkies will love the once in a lifetime opportunity to come face to face with these creatures. This is a great experience gift idea for those who want an authentic East-coast trip like none other!
Click for more details: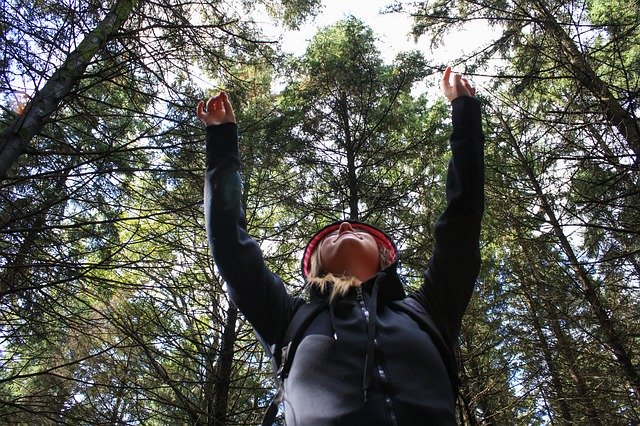 Tree-top trekking is something you've got to see, and feel to believe. Come walk among the treeline and live life a bit like a monkey, putting your agility to the test! Can you brave the course? That being said, this is a growing adrenaline activity thrill seekers and adrenaline junkies alike are flocking to! Find your balance, and complete the course in this exciting outdoor activity you don't want to miss.
What to Know: Treego Moncton offers a professional, safe and unique treetop trekking experience. Find information about the courses, equipment and booking on their website above.
Where is it?: Centennial Park, Moncton and Mactaquac New Brunswick.
The Adrenaline Experience: Put your skills to the test like an outdoor trapeze artist, trekking across the treeline. You'll feel like an expert once you find your balance, bringing all of your focus and skill to the forefront. This is an adrenaline experience for true junkies and thrill seekers, giving them the experience of a lifetime with something that's a bit more than just a treewalk. There's nothing I love more than conquering a course for the first time, come and see what it's like for yourself.
Click for more details: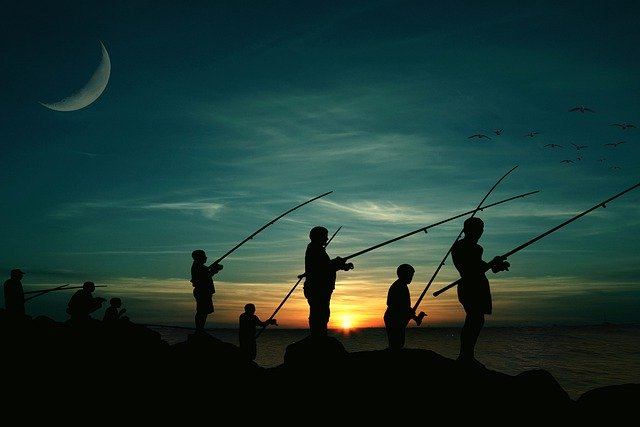 Is there anything more extreme sounding than shark fishing? Believe it or not, New Brunswick is the place to be for a unique, one of a kind shark fishing experience. I haven't had the chance to try it out for myself, but it's right up there on my bucket list! (Right next to diving in a shark cage, of course!) Visit St. Andrews Sport Fishing for their SaltWater Fishing Adventure, Ultimate Shark Excursion, and High Speed Whale Adventure.
What to Know: St. Andrews Sport Fishing Co. provides guided fishing adventures and excursions to fit your desired experience! Head on over to their website for more information about which excursions they have available.
Where is it?: St. Andrews, New Brunswick. Island Quest Marine.
The Adrenaline Experience: This is a lot more than just a fishing trip. These excursions are an extreme outing to an experience that will make memories to last a lifetime. Climb aboard the Sea Fox for a trip that's completely equipped with the latest so all you have to worry about is finding the perfect catch. You'll see the Bay of Fundy in a whole new light, teeming with marine wildlife like nowhere else.
Click for more details: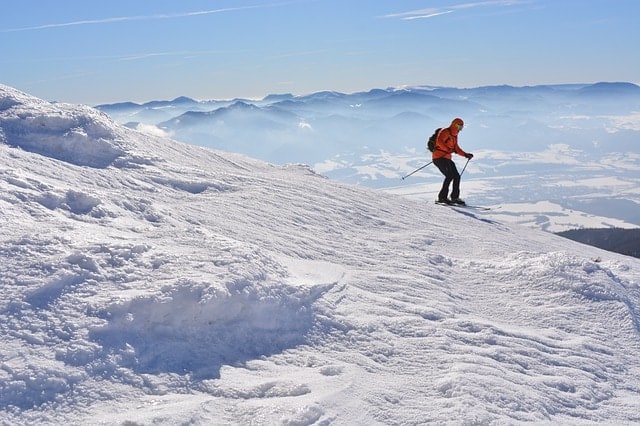 New Brunswick has seasonal outdoor activities all year long, for just about anyone! There's a lot more than you thought, and this is just one of many thrilling activities to come and see. Soar down the incredible slopes of Sugarloaf Provincial Park, all from the comfort of Les Montagnards facilities. Featuring a beautiful Chalet, and a wide range of winter activities for thrill seekers and adrenaline junkies alike, you can't go wrong.
What to Know: Rates, as well as ski and snowboarding calendars can be found right on their website.
Where is it?: Sugarloaf Provincial Park, New Brunswick.
The Adrenaline Experience: Ski and snowboarding activities dominate Sugarloaf Provincial Park's slopes. You'll find some of the most extreme winter sports action on these hills, enjoyed by many every year it's something of a local secret. You don't need to trek out to Banff for a world-class skiing and snowboarding experience. Grab a ticket for your favorite adrenaline junkie for the perfect experience gift that will make tonnes of memories in Sugarloaf Park!
Click for more details:
These are just a few of the many incredible and exciting adrenaline activities found in New Brunswick. What are you looking forward to seeing in this exciting East-coast province? Let me know! Until next time, happy gifting!
Don't forget to take a peek at these thrilling gift ideas too: