Disclosure of Material Connection: Some of the links in this post may be "affiliate links." This means if you click on the link and purchase an item, I will receive an affiliate commission. Disclosure in accordance with the Federal Trade Commission's 16 CFR, Part 255. This site is a participant in the Amazon Services LLC Associates Program, an affiliate advertising program designed to provide a means for sites to earn advertising fees by advertising and linking to Amazon.
PEI is the gem of the Canadian Maritimes. With plenty to do and see, this island is rich in early Canadian history, as a seafood scene that you can't miss! To celebrate everything PEI, we've put together a list of adrenaline junkie experience gift ideas, so you can find the perfect adventure for your favorite thrill seeker out East! This one is made for the water sports lovers, with a near-endless supply of motorboat and water activities to participate in, you'll be dreaming of the coast!
The Best Adrenaline Junkie Experience Gift Ideas in Prince Edward Island
You've got to try out these once in a lifetime activities over in Prince Edward Island. They're perfect for couples, and make a great gift for friends with a taste for the extreme. Get your thrills on in a beautiful Atlantic paradise, and make some memories that will last a lifetime!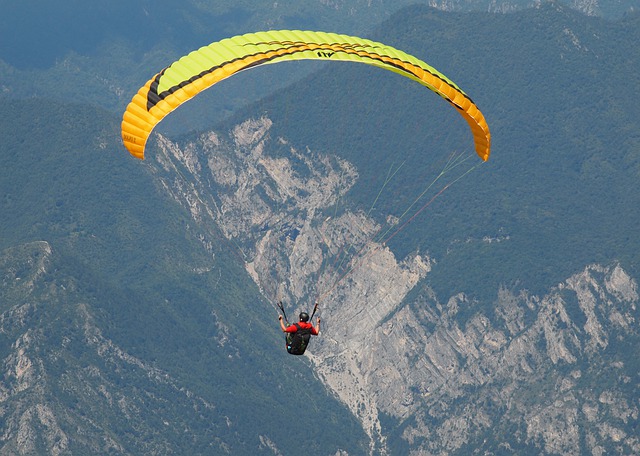 Drop by the Inn at the Pier for just about everything you need to carve out the ultimate Prince Edward Island thrill tour! Take a 1000ft parasail ride, a sea-doo tour and plenty more with Inn at the Pier's water sports experience packages. If you're looking for a good mix of aquatic adventures where you can really get your blood pumping, you've come to the right place.
What to Know: Inn at the Pier provides a selection of water sports packages to suit your sense of adventure! Head on over to their website for information about accommodations as well as experience packages.
Where is it?: Stanley Bridge, Prince Edward Island.
The Adrenaline Experience: If you've never had the chance to parasail, now's the time to spread your wings! This adrenaline junkie lover's favorite is an experience like none other, soaring over the water behind a motorboat. You'll go up to 1000ft, for a bird's eye view that will be the highlight of your day adventure!
Click for more details: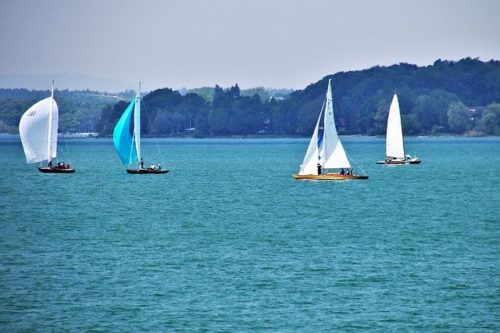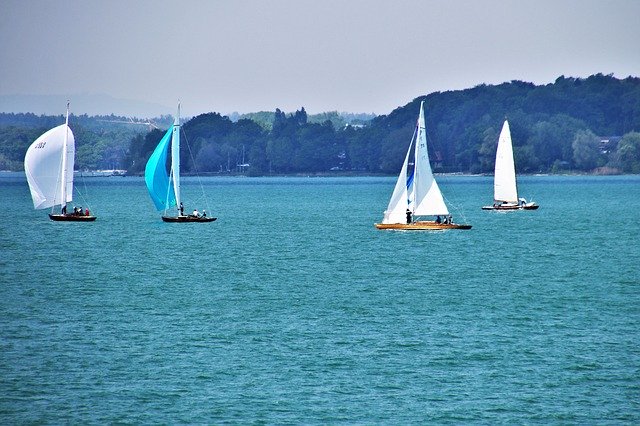 Experience the coast from a different perspective, casting off with some traditional deep sea fishing! This is a thrill seeker's go-to, scoring some impressive Mackerel and making some awesome memories. This is a two hour experience jam-packed with lots of seafaring fun. If you're lucky, you might even spot some seals!
What to Know: Adventures go from the first of June, to the fifth of October, so plan accordingly! Food is included, can you score the catch of the day?
Where is it?: Port of Georgetown, Prince Edward Island.
The Adrenaline Experience: Cast your line through history, with a traditional deep sea fishing experience that you'll be telling tales about for years to come! Experience the fisherman's high when you reel in your first catch, and best believe you'll want to come back for more. This adrenaline junkie experience is the perfect gift package for a landlubber who's always wanted to get their feet wet!
Click for more details: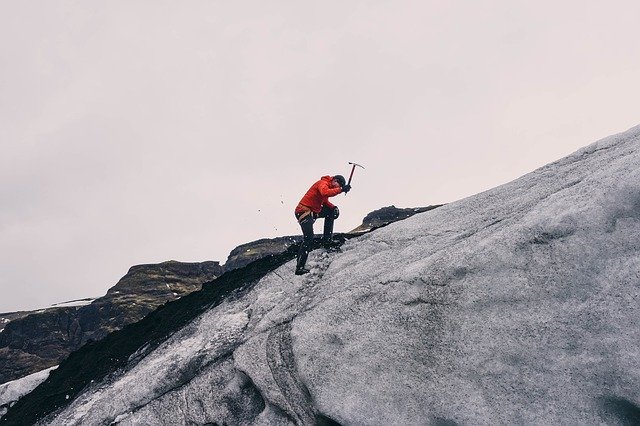 For anyone who hasn't had the chance to strap-up and try out and adventure course, they're really something to see! These incredible structures give you the ability to put your skills and agility to the test. If you want to feel like something between Tarzan and Indiana Jones, this is the place to be! Also, they've got ziplines to really get you flying!
What to Know: Experiences are available in several different tiers, so choose the bracelet that's right for you! Rates and booking are also available on their website.
Where is it?: Cornwall, Prince Edward Island.
The Adrenaline Experience: Conquer the course, and earn some real bragging rights while you traverse an agility course that's really going to test your mettle! This is a non-linear course, meaning you can choose your own path, and take it at your own pace. Adrenaline junkies who love to climb, slackline, or just about any other endurance activity will feel right at home on this course.
Click for more details: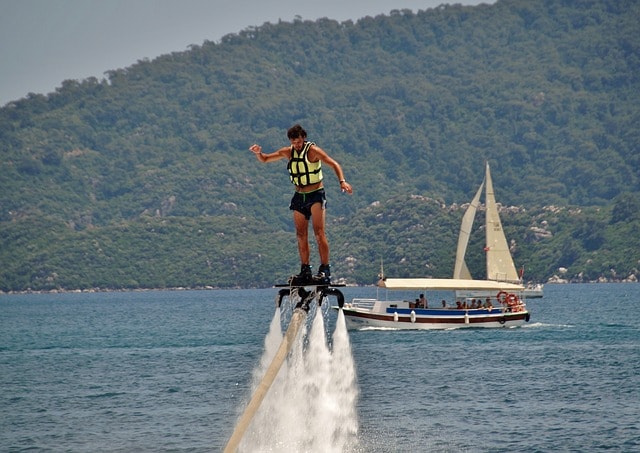 Flyboarding is the ultimate seaside sensation! Flyboard Maritimes wants to get you airborne, with their state of the art water jet propulsion devices! You'll soar over the water, and maybe pull off a few tricks for Instagram while you're at it! They also offer exciting Seadoo tours of the coastline, making this a great stop on your Prince Edward Island Adrenaline trip!
What to Know: Both Seadoo tours and Flyboarding are on the menu at Flyboard Maritimes! Using their website, you can see rates and book ahead!
Where is it?: Charlottetown, Prince Edward Island.
The Adrenaline Experience: Flyboarding is like strapping a jetpack to your feet and soaring over the tide! You can pull off some crazy maneuvers, or just revel in the thrill of flight. Known as 'hydroflighting', this is a cutting edge way to get your thrills on in the maritimes! If you're looking for a truly one of a kind adrenaline junkie experience gift, this is definitely one to consider!
Click for more details: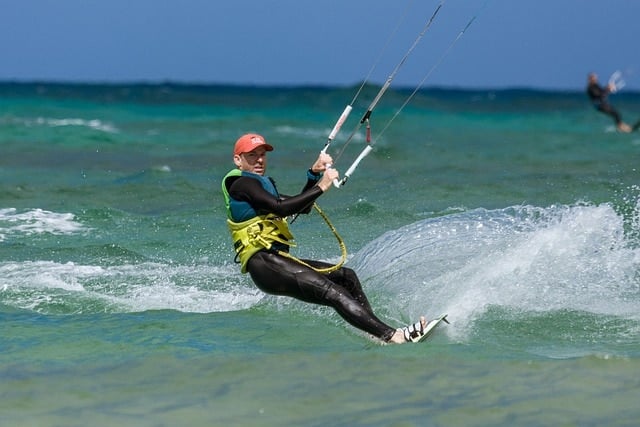 Did you know? PEI is a great place to kick up some waves and get your kiteboarding on! There's a lively kiteboarding scene happening in PEI, and Island Kiteboarding Academy wants you to see! Whether you're looking for equipment rental, or lessons this is a great place to start.
What to Know: Besides offering a professional course on Kiteboarding, Island Kiteboarding Academy is an ideal multi-day experience for all riders! Check out their website for more information.
Where is it?: Summerside, PEI
The Adrenaline Experience: Experience watersports in a whole new way with this innovative, and addictive activity! You'll learn to become a seasoned rider, capable of navigating the water and dealing with the movement of the kite and the board. It's a sensation like none other you can have being pulled behind a boat, and what better place to give it a try? Adrenaline junkies are always keen to try a new experience, making this a perfect gift idea!
Click for more details:
Prince Edward Island has a wealth of adrenaline opportunities for those looking for an exciting thrill seeker's trip! What outdoor activities have you had the chance to try in PEI? Let us know!