Disclosure of Material Connection: Some of the links in this post may be "affiliate links." This means if you click on the link and purchase an item, I will receive an affiliate commission. Disclosure in accordance with the Federal Trade Commission's 16 CFR, Part 255. This site is a participant in the Amazon Services LLC Associates Program, an affiliate advertising program designed to provide a means for sites to earn advertising fees by advertising and linking to Amazon.
Visiting Broadway or Central Park in New York city sure can be once in a lifetime experiences, but they're not quite the best choice for adrenaline junkie experience gifts in New York. These gift ideas are perfect for anyone in or around New York city or state. Instead of stuff, give them memories that will last forever.
Adrenaline Junkie Experience Gifts in New York
New York state has so much to offer besides the Big Apple. With the Hudson River, Whiteface Mountain, and some unique adventure parks, there's plenty of activities to gift a thrillseeker. Perfect for New York locals and tourists visiting popular places like Buffalo, Albany, Rochester, and of course, New York City.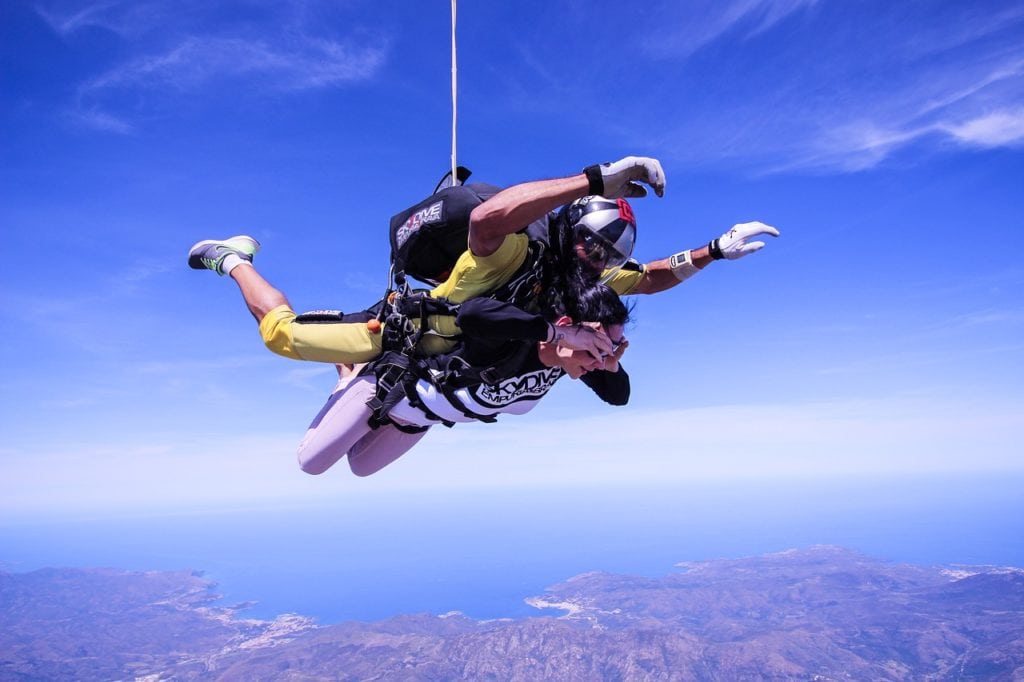 Let's "jump" right into one of the most ultimate experience gifts you can find for someone in New York – skydiving! Tandem skydiving makes it possible for most people to have the thrill of a lifetime without any formal training.
Need to know: You can book a single tandem skydive or a group experience for a unique gift idea. Skydivers have to be over 18 to jump in New York. Remember to include the video package with the gift: you can't bring your own camera or Go Pro on a tandem skydive due to national regulations.
Where it is: Shirley, New York on Long Island.
The adrenaline experience: They'll take a leap of faith from 8,000 to 10,000 feet in the air before freefalling at about 120 MPH. The skydiving instructor will make sure they land safely by deploying the parachute at the right time.
Click for more details: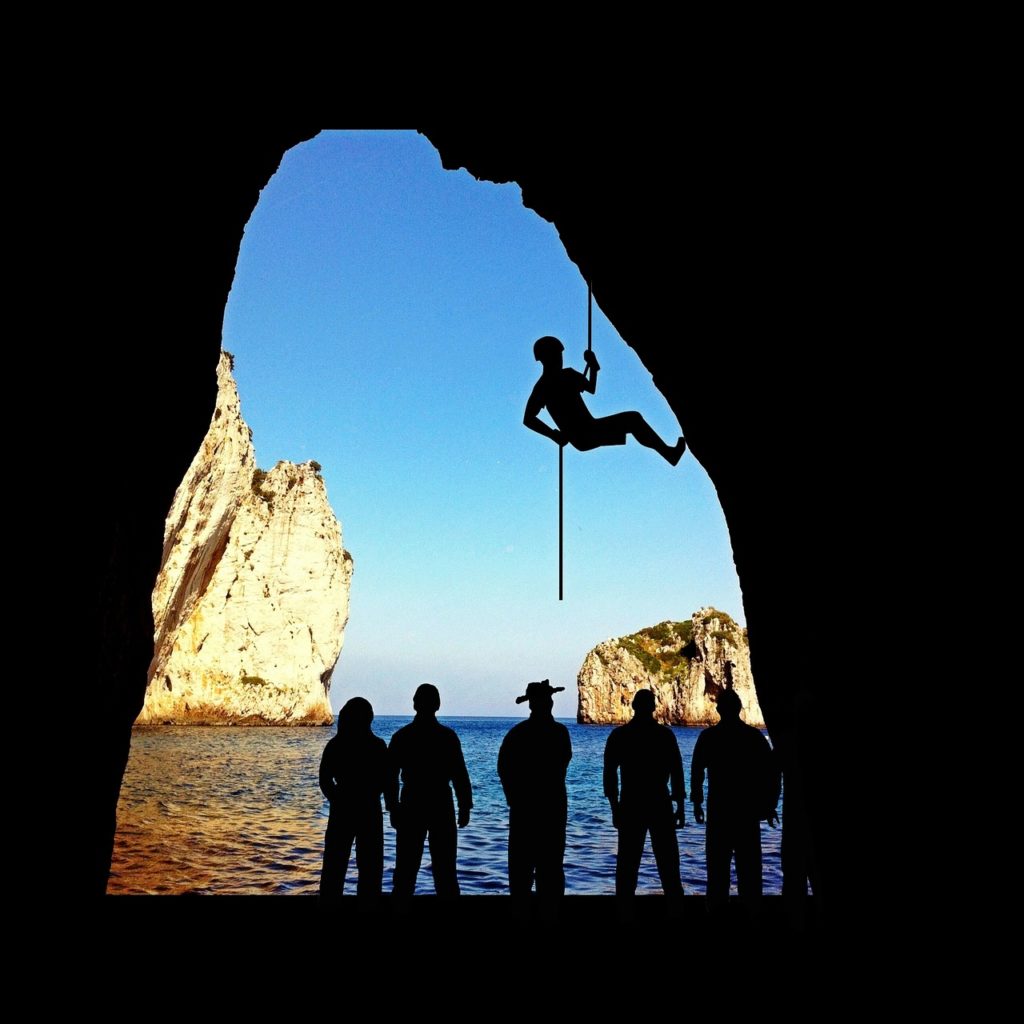 This place has some of the most unique adrenaline junkie experience gifts in New York! They offer all kinds of unforgettable cave tours and experiences that even locals will enjoy. You can even book an escape room inside the cave!
Need to know: They offer family-friendly cave tours as well as more advanced spelunking ones for thrillseekers to enjoy. It makes a great gift because they supply everything someone needs to experience one of these cave adventures.
Where it is: Howes Cave, New York about a 3 ½ hour drive from New York City.
The adrenaline experience: Thrillseekers are going to love the more complex cave tours, but there's also an adrenaline park for them to enjoy. It includes rock climbing, a rope course, and zip lines.
Click for more details: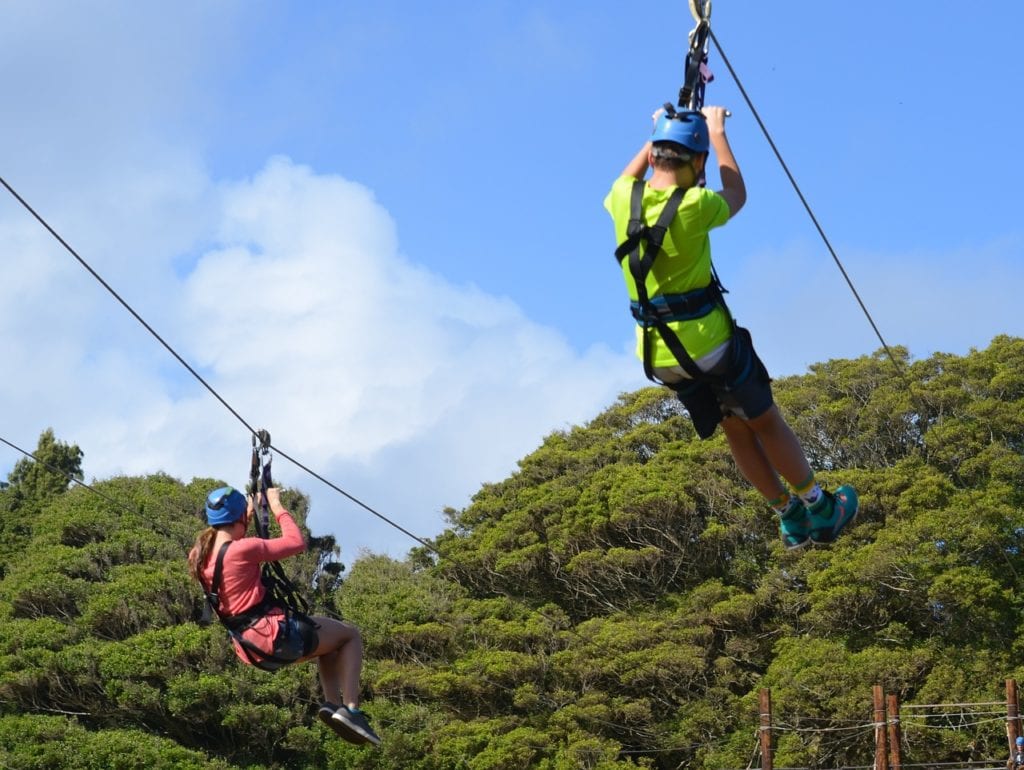 This network of zip lines and platforms is a perfect gift idea for adrenaline junkie kids, adults, and families. If that's not enough for your thrillseeker, they also boast having the longest, fastest lines in North America on their SkyRider tour.
Need to know: If you're not sure what to book, you can give a gift card, which is great if you live out of town. Make sure to check the age and weight requirements before booking.
Where it is: Hunter, New York, which is less than a 3-hour drive from NYC.
The adrenaline experience: The SkyRider tour is the most thrilling option at this park. A series of 5 dual racing zip lines span a total of 4.6 miles, with the longest being 3,200 feet. They sit up to 600 feet above the valley and reach 50 mph speeds for a once in a lifetime experience.
Click for more details: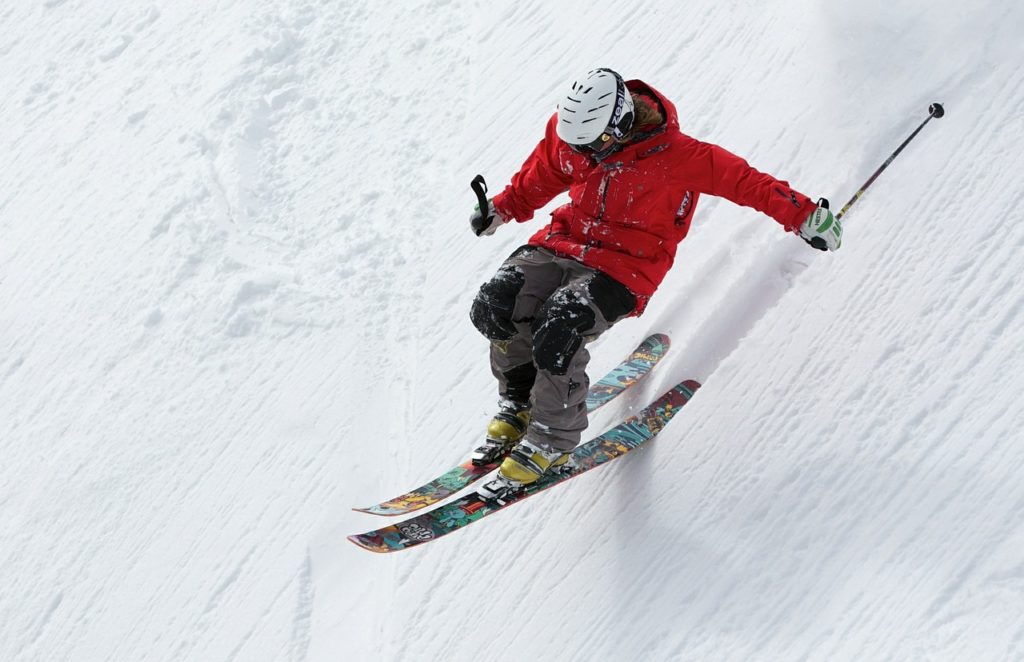 Downhill skiing is a perfect winter adrenaline experience for thrillseekers, and what better place to do it in New York than the iconic Whiteface Mountain? Some adrenaline junkie experience gifts in New York can be lessons or season lift tickets.
Need to know: They offer lessons, rentals, and everything someone needs to go downhill skiers. Or book them a room for an unforgettable weekend ski trip. When not skiing, they can check out the various Olympic sites from the 1980 Lake Placid Olympics.
Where it is: Located in Wilmington, New York, just over 2 hours from Albany.
The adrenaline experience: Home to the greatest vertical drop east of the Rockies, Whiteface is the perfect New York ski destination. They offer many black diamonds and double black diamond runs for the experienced downhill skier or snowboarder.
Click for more details: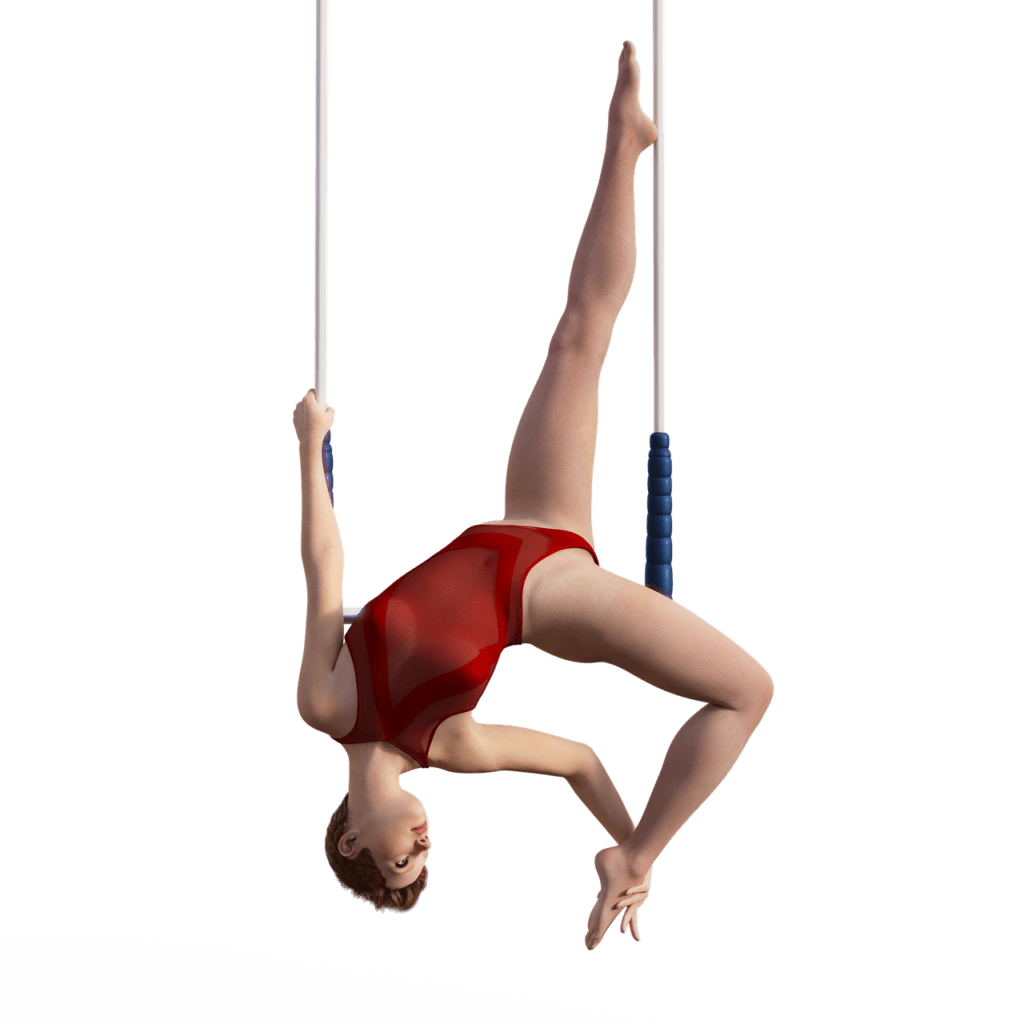 Ever wanted to learn how to swing a trapeze? Now's the chance with this unique New York City-based trapeze school!
Need to know: They have experiences for kids and adults, so it's a really unique, exciting gift idea for thrillseekers of all ages. Most intensive workshops last ten weeks, so it's a perfect gift for locals.
Where it is: Brooklyn, New York.
The adrenaline experience: This isn't just any class! They'll be learning to do real trapeze performances that include flying through the air and other aerial acrobatics. They also offer trampoline lessons, as well.
Click for more details: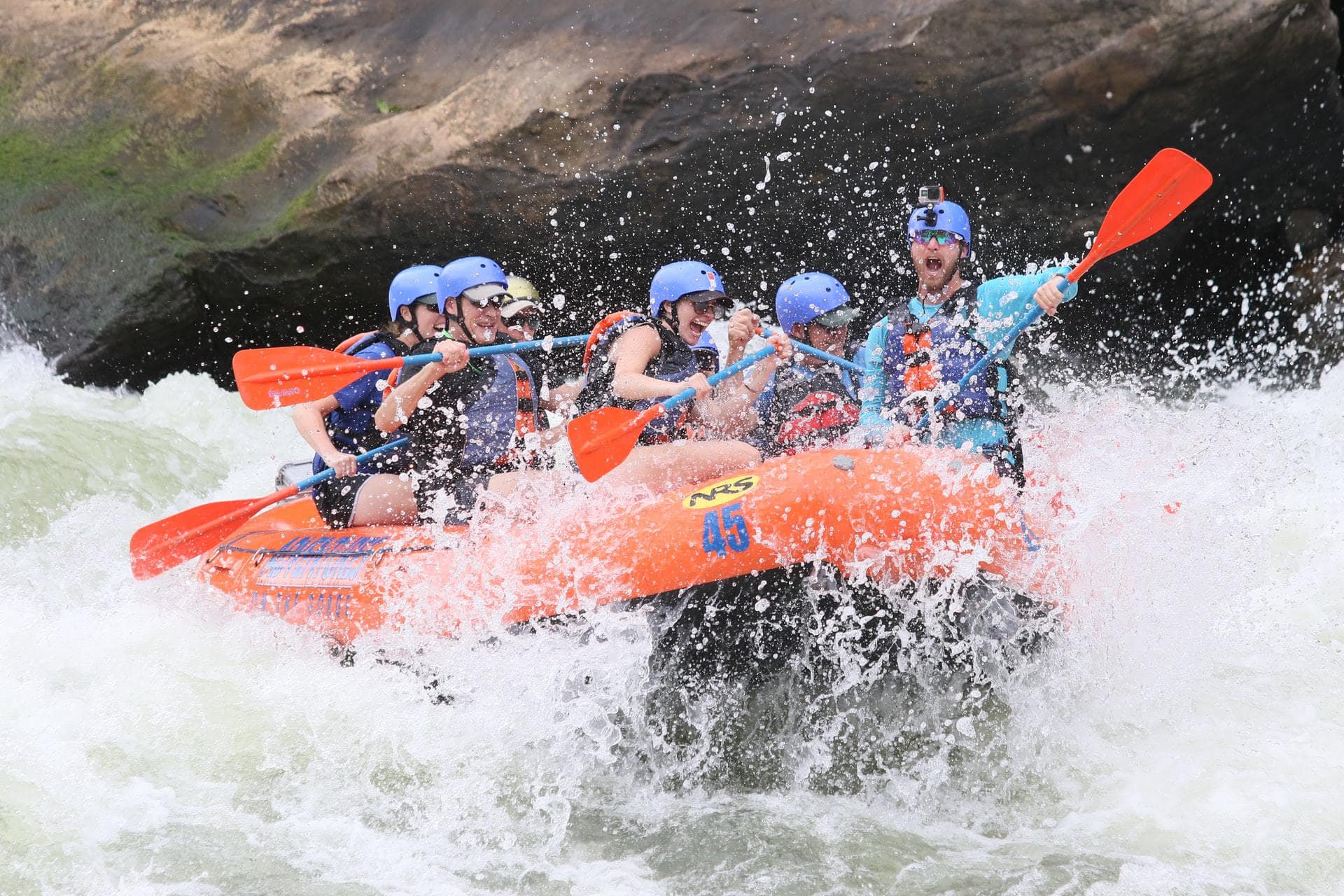 The Hudson River is one of the best places in the country to go whitewater rafting! These full-day trips even include food, talk about a great gift idea. They also have some camping for a fun weekend getaway.
Need to know: The difficulty of the rapids and the age requirements change throughout the season, which runs April through early October. Make sure you reserve early. They also offer limited Moose River trips.
Where it is: Their meeting place is located in North Creek, New York, about 1.5 hours from Albany or 4 hours from New York City.
The adrenaline experience: The best time to book a whitewater rafting trip at this location is in April. With unpredictable weather (and water temperatures) and class IV-V rapids, it's not for the faint of heart. Perfect for a thrill seeker who wants to embark on one of the country's best whitewater trips.
Click for more details:
You can't have a New York list without Luna Park! This iconic theme park has some pretty exciting rides that are a must-see for thrillseekers visiting New York.
Need to know: The park is closed over the winter, so make sure you visit during the warmer months. Like most theme parks, you can buy a day pass so they can experience a whole day of exciting thrills. A perfect gift idea for families!
Where it is: Coney Island in Brooklyn, New York.
The adrenaline experience: There are quite a few thrill rides at Luna Park, but the Coney Island Cyclone is definitely one to remember. First debuting in 1927, this "mother of American rollercoaster culture," also called "Big Momma," plunges rides at 50 mph down a 60 degree and 85-foot drop.
Click for more details:
Whoever you're shopping for won't be bored with these adrenaline junkie experience gifts in New York, that's for sure! Hopefully, they inspire your gift-giving… Or your next adventure!
Find More Experience Gifts Near Me