Disclosure of Material Connection: Some of the links in this post may be "affiliate links." This means if you click on the link and purchase an item, I will receive an affiliate commission. Disclosure in accordance with the Federal Trade Commission's 16 CFR, Part 255. This site is a participant in the Amazon Services LLC Associates Program, an affiliate advertising program designed to provide a means for sites to earn advertising fees by advertising and linking to Amazon.
Heart of the country music scene, Tennessee has so much going for it. Whether you're a Nashville local or vacationing in the Smoky Mountains, there's so much to discover that it's tough to narrow down the best adrenaline junkie experience gifts in Tennessee.
Adrenaline Junkie Experience Gifts in Tennessee
These exciting experience gift ideas are a perfect start to your next Tennessee vacation or a gift idea for a local. Thrillseekers and adventure lovers are definitely going to want to check out everything on this list. And the best part? You'll be giving memories that last a lifetime.
This happens to be the only outdoor gravity park in the US, so you can't argue that it's the perfect Tennessee experience gift idea. It's called Zorbing, and you essentially roll around in giant inflatable balls (O.G.O.) like a human hamster.
Need to know: They have multiple tracks to choose from, so every thrillseeker can find their perfect fit. You have to be over 5 to ride, and you pay per roll.
Where it is: Pigeon Forge, Tennessee, about 45 minutes away from Knoxville.
The adrenaline experience: They have an extreme zig-zag course for thrillseekers and a 1,000-foot hill to go rolling down – entirely out of control.
Click for more details: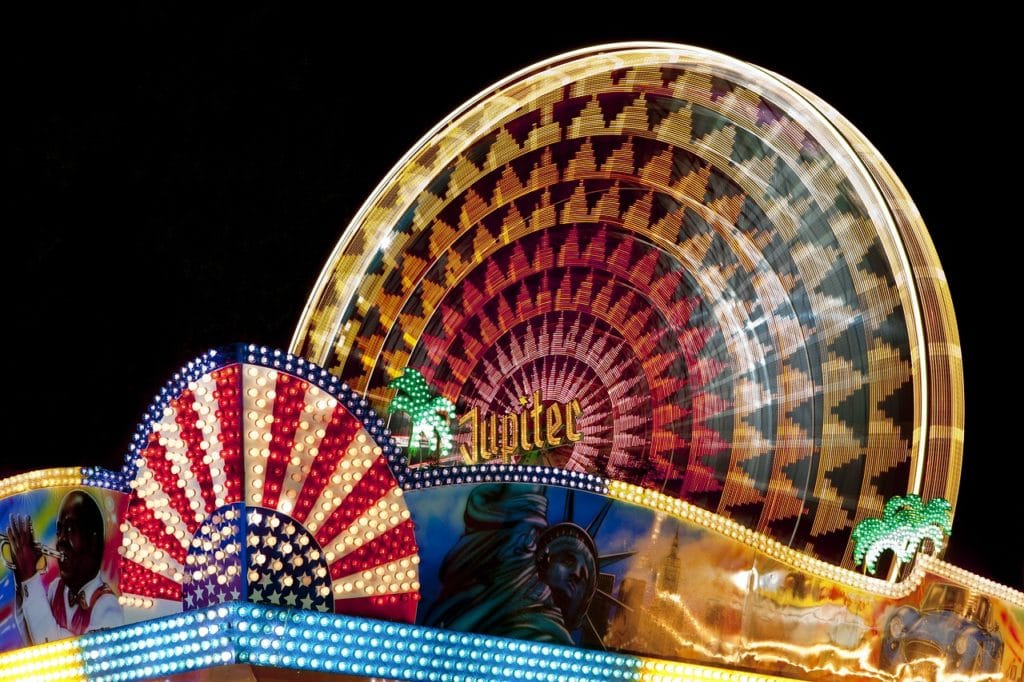 They have two parks to choose from: a theme park and a water park. There's plenty of thrill rides and extreme slides to keep a whole family of thrillseekers happy with these tickets. The theme park is definitely one of the best all-season adrenaline junkie experience gifts in Tennessee!
Need to know: The water park closes during the winter, but the theme park stays open. For tourists, pick up tickets to one (or both) of these fun parks, and consider gifting locals season passes so they can keep coming back.
Where it is: Both parks are about 45 minutes from Knoxville in Pigeon Forge, Tennessee.
The adrenaline experience: There's no shortage of thrills here! The water park has 3 extreme thrill slides that will send them splashing down at top speed. At the theme park, there 14 thrill rides, including the "Tennessee Tornado."
Click for more details: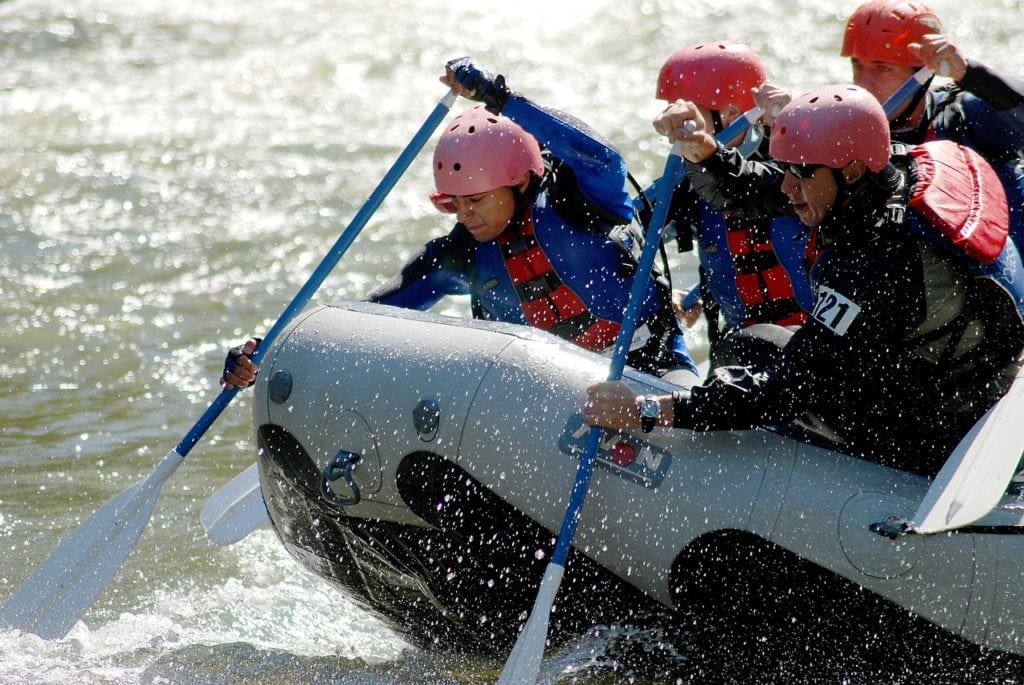 They're going to get wet on this adrenaline-fuelled trip down the Ocoee River in Tennessee. This rafting company has tours for all ages and skill levels plus offers a zipline and an aerial challenge course for some extra fun.
Need to know: The Upper Ocoee River is only available for 34 tour days a year, so be sure to plan ahead. You can raft the Upper Ocoee, Middle Ococee, or both. They also offer gift certificates!
Where it is: Ducktown, Tennessee, around 100 miles from Knoxville and 200 miles from Nashville.
The adrenaline experience: Home to the 1996 Olympics, the Upper Ocoee River has some fantastic class III and IV rapids to challenge over a 5-mile stretch. When they're done, they can tackle the thrilling aerial challenge park and zip lines.
Click for more details: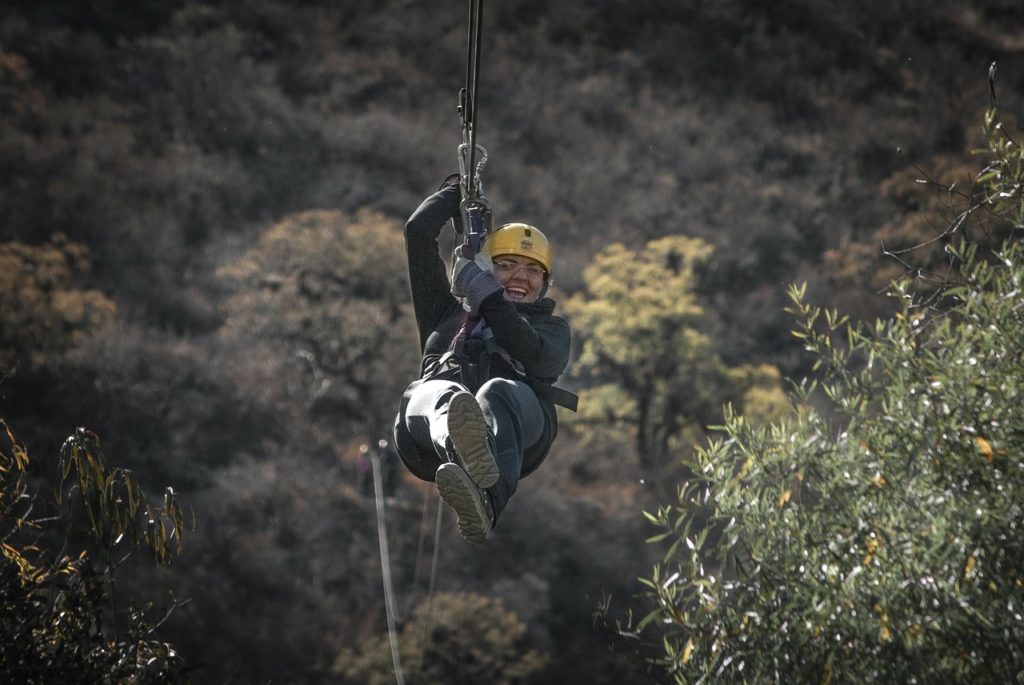 One of the best adrenaline junkie experience gifts in Tennessee that's fun for the whole family! This is an amazing sightseeing adventure that will have them soaring to new heights while taking in the gorgeous mountain scenery.
Need to know: This 2-hour tour is perfect for anyone aged 7 and up. Alongside multiple zip lines, there are also other fun activities like a swinging bridge, ATV rides, rock climbing, and concessions.
Where it is: Sevierville, Tennessee, less than an hour from Knoxville.
The adrenaline experience: The only Smoky Mountain zip line tour that takes you over a waterfall! If that's not cool enough, send them on the 475 foot high, 2 hour Goliath zip line tour.
Click for more details: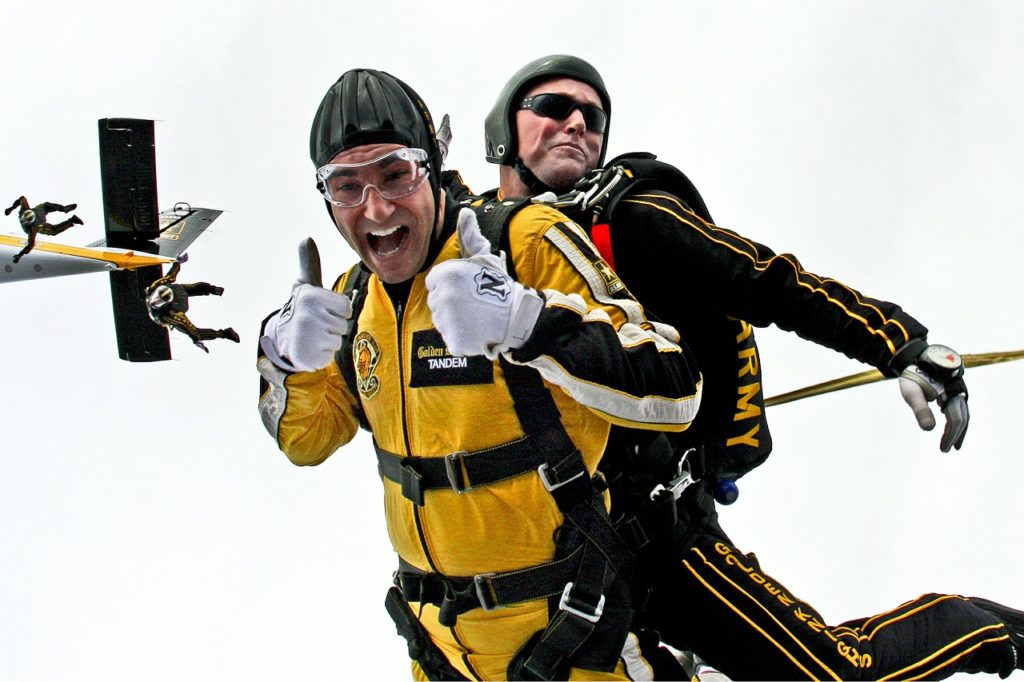 The closest dropzone to Nashville, TN, this skydiving center offers tandem dives and lessons, making it the perfect gift idea for brand new or aspiring solo skydivers. Tandem skydiving is perfect for beginners because you don't need any special training or licenses to make a jump.
Need to know: You do have to be 18 or older and under 250 pounds, to jump though. Expect a tandem jump to take about 2-4 hours and solo lessons to last all day. They also offer gift cards if you're looking for a great gift idea!
Where it is: Tullahoma airport about an hour and 15 minutes from Nashville, Tennessee.
The adrenaline experience: They'll be jumping from 14,000 feet in the air and falling up to 120 MPH at the start of the freefall. They'll freefall for about a minute, and then float for another 5 once the parachute is deployed by the instructor.
Click for more details: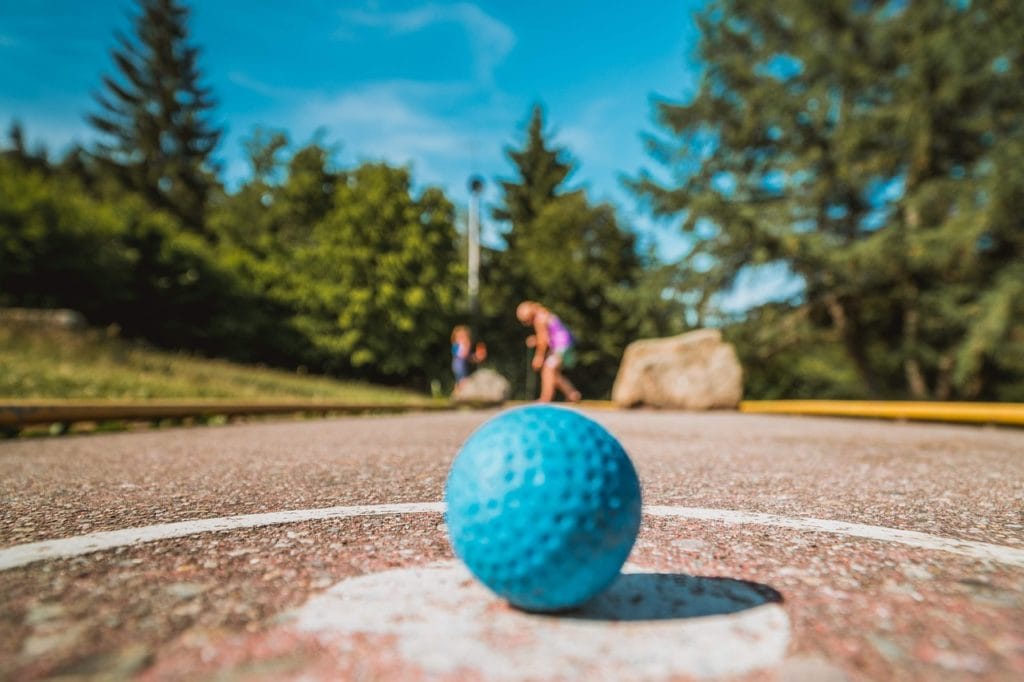 Another great family-friendly adrenaline experience gift idea! This adventure tower is set up in levels so the whole family can find a level of thrill they're comfortable with. They also offer mini-golf as a nice break from adventuring.
Need to know: The bottom level of the tower is perfect for younger kids, the middle level is excellent for older kids and adults who want less challenge, and the top tier is the toughest. They do have gift certificates which make a great family gift idea or stocking stuffer.
Where it is: Franklin, Tennessee, about 20 miles from Nashville.
The adrenaline experience: Once they climb to Level 3 of the adventure tower, they'll be over 45 feet above the ground. This is for those who want to push their physical limits and release their inner explorer.
Click for more details:
Whether it's thrill-seeking near the Smoky Mountains or a fun adventure in Knoxville or Nashville, these adrenaline junkie experience gifts in Tennessee are just the ticket to make you the best gift-giver ever. Or unleash your inner thrillseeker and try them for yourself!
Find More Experience Gifts Near Me