Disclosure of Material Connection: Some of the links in this post may be "affiliate links." This means if you click on the link and purchase an item, I will receive an affiliate commission. Disclosure in accordance with the Federal Trade Commission's 16 CFR, Part 255. This site is a participant in the Amazon Services LLC Associates Program, an affiliate advertising program designed to provide a means for sites to earn advertising fees by advertising and linking to Amazon.
Saskatchewan is the heart of the Canadian Prairies. Stocked with plenty of exciting activities, you'll find the perfect adrenaline junkie experience gift idea out here! Whether it's your next stop on an all-Canadian thrill seeker's trip, or you're a local, there's plenty to see! Where will your next adventure be? See the beautiful province of Saskatchewan, it's a lot more than just fields!

Where to Find Adrenaline Junkie Experience Gift Ideas in Saskatchewan
This land is made of friendly faces, and exciting activities! You'd be more than surprised at the plethora of adventures that await, what will you choose? If you're trying to find something fun and exciting for your favorite adrenaline junkie to do, you've come to the right place. I've taken the time to round up some really unique, heart-pumping activities that you've got to try in Saskatchewan. And if Quebec is their next adventure, we have an adrenaline junkie experience gift list for that too!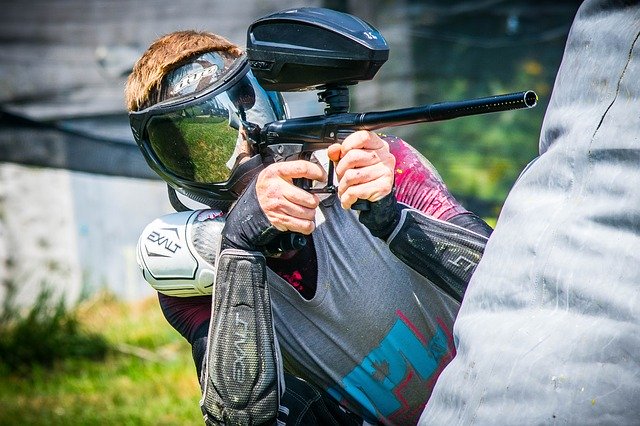 What's 'action tag', you might ask? It's the culmination of three exciting, heart-pumping ways for you to play tag! That is, paintball, airsoft and laser-tag! Grab your gear, and team up with some friends for an unforgettable, action-packed afternoon. The team at Merrill Dunes specializes in safe, and efficient paintball field management to provide you with non-stop action and minimal downtime on the field.
What to Know: They're proud to offer an up-front pricing structure, with no hidden costs! Check out their website for booking, and pricing information.
Where is it?: Confederation Park, Saskatoon, SK
The Adrenaline Experience: Continuous action, featuring your exact style of play! This action tag provider hosts an experience that lets you jump right into the action! They feature plenty of game styles, with a lot of different environments for you to bust out your favorite strategies. How will you conquer the field? Merrill Dunes is a one stop shop for all things heart-pumping! Consider a visit to their fields for a great adrenaline junkie experience gift idea!
Click for more details: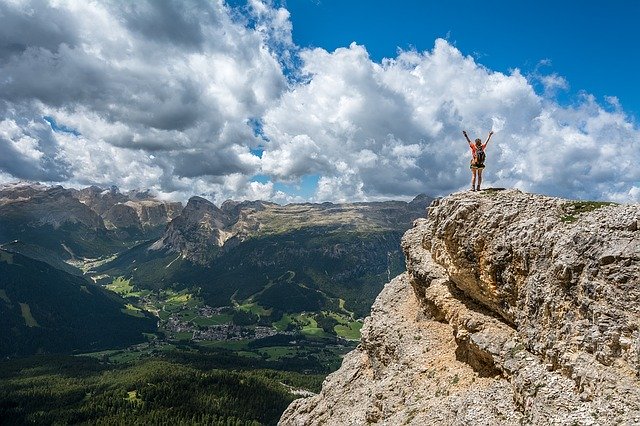 Adventure awaits with the folks down at Blue Mountain Adventure Park. Whether you're looking for high-flying obstacle courses, or an unforgettable zip-lining experience, this is certainly a place to see. If not, they've also got target practice, a team obstacle course and even a wall climb! There's a lot to see for at least a day of excitement!
What to Know: Family, as well as individual passes are available on their website. There, you can find plenty of information about what kind of experiences you can have!
Where is it?: Denholm, Saskatchewan.
The Adrenaline Experience: Test your skills and agility on an immersive and heart-pumping adrenaline obstacle course. With the wide variety of activities available at Blue Mountain Adventure Park, there's just about something for everyone! Make a day of it, and combine different experiences for a day of excitement that's sure to make memories.For locals, this awesome adrenaline experience is a short hour and a half West of Saskatoon off of Hwy 16, come and check it out for yourself!
Click for more details: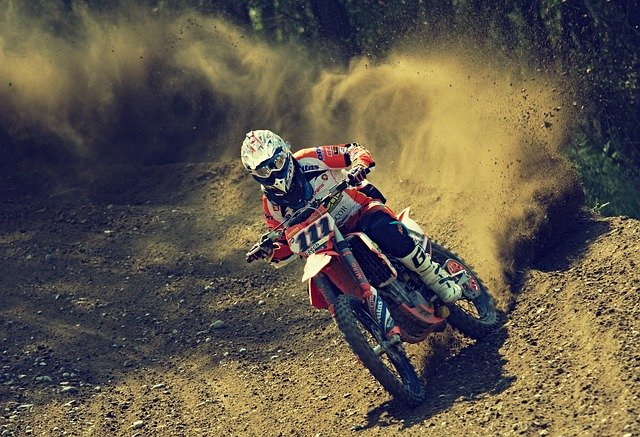 One of the largest off road riding groups, this racetrack provides riders with a safe and active environment for getting their kicks! If motocross is your jam, check out this track for a day of riding that will totally knock your socks off. Their snaking trails, and trials area will put your riding skills to the test. Not only that, there's plenty of space to let loose!
What to Know: Check out their site for rules and regulations regarding riding, and track and facility use. Pricing is also available.
Where is it?: Regina, Saskatchewan.
The Adrenaline Experience: Tearing down a Motocross track on your own bike? Absolutely priceless. If you're hitting the dirt this summer put Regina Motocross Motovalley Raceway on your itinerary. Their track is the largest in the province, with just the right staff and facilities to keep you riding! For beginners, motocross is a thrilling experience. Feeling the rush of the engine between your legs and conquering your first jump, there's nothing quite like it!
Click for more details: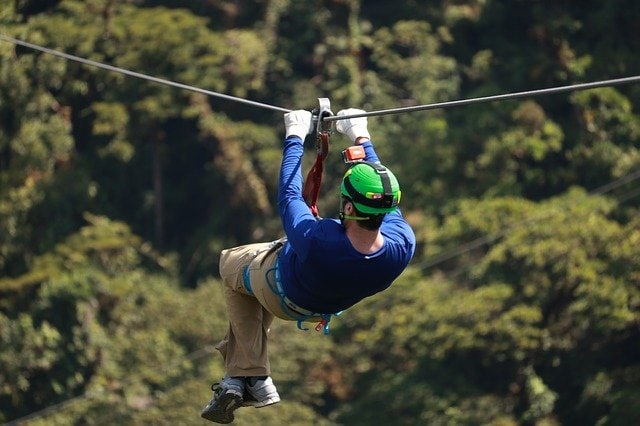 The Cypress Hills and Elk Ridge locations make Treeosix an accessible, and easy way to come and get your thrills on! Locals and visitors alike will be able to take advantage of a guided zipline experience, or slacklining, axe throwing and a number of other activities. This is an outdoor activity park that will make your Saskatchewan trip more than memorable!
What to Know: Basecamp activities are available through single passes and wristbands. Check their website for information regarding both locations, as well as pricing.
Where is it?: Maple Creek, and Waskesiu Lake, Saskatchewan.
The Adrenaline Experience: This place shines with the sheer number of thrill seeker activities you can partake in. Start with one of their famous ziplining experiences, and cap it all off with a day on their activity courses. Here you'll try your hand at a number of activities to put your skills, wits and agility to the test! This is truly a place where you can make some memories, and check a few things off your bucket list. Adrenaline junkies will love this experience gift idea!
Click for more details: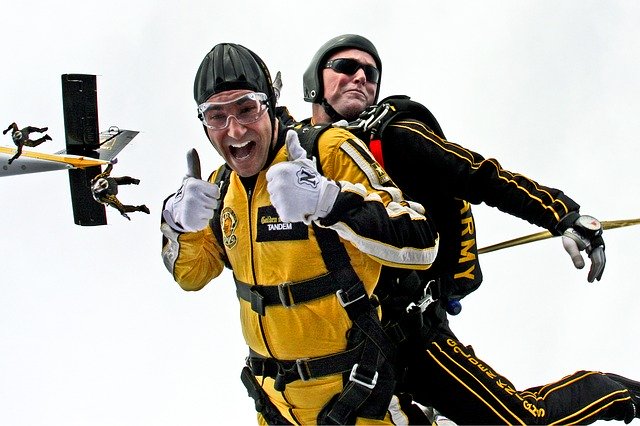 Speaking of bucket list activities, what better way to really get your thrills on than sky diving? Saskatchewan is one province you're going to love to see from the air. Gorgeous sights, and even more memorable experiences await you at Skydive Saskatoon! Whether you're a first timer or veteran, local or visitor, they'd like to take you to your limits! Safety and professionalism are a key tenant of Skydive Saskatoon's operations, providing you with peace of mind and an opportunity to let loose!
What to Know: Solo courses and tandem jumps are both available. Check their website for pricing, booking and other information as necessary.
Where is it?: Saskatoon/Richter Field Aerodrome, Saskatoon Saskatchewan.
The Adrenaline Experience: Skydiving is a bucket list activity like none other. Take to the skies, and defy the laws of gravity in one of the most thrilling, and compelling moments of your life! The team at Skydive Saskatoon will lead you through an adrenaline experience that makes for a great gift idea! Jump with the pros, and don't forget pictures!
Click for more details:
Saskatchewan is a flyover to some, but a thrill seeker's paradise to so many more. Come and experience the places and people that make this wonderful province so special. Have you had the chance to experience adrenaline activities in Saskatchewan? Let me know!