Disclosure of Material Connection: Some of the links in this post may be "affiliate links." This means if you click on the link and purchase an item, I will receive an affiliate commission. Disclosure in accordance with the Federal Trade Commission's 16 CFR, Part 255. This site is a participant in the Amazon Services LLC Associates Program, an affiliate advertising program designed to provide a means for sites to earn advertising fees by advertising and linking to Amazon.
Everything is bigger in Texas, and that goes for adrenaline-pumping experiences too! These are the best adrenaline junkie experience gifts in Texas. If you're looking for a great way to spend a thrill-seeking adventure in Texas, look no further. We've rounded up some of the best heart pumping and memory-making activities on this side of the Rio Grande!
Thrilling Adrenaline Junkie Experience Gifts in Texas
Texas is an adrenaline junkie's paradise. With lots of thrills and excitement to take in, we'll wrangle up some of the hottest thrillseeker must-sees so you can knock some things off of your bucket list. Grab your hat and boots; you're heading into some of the top adrenaline junkie experience gifts in Texas!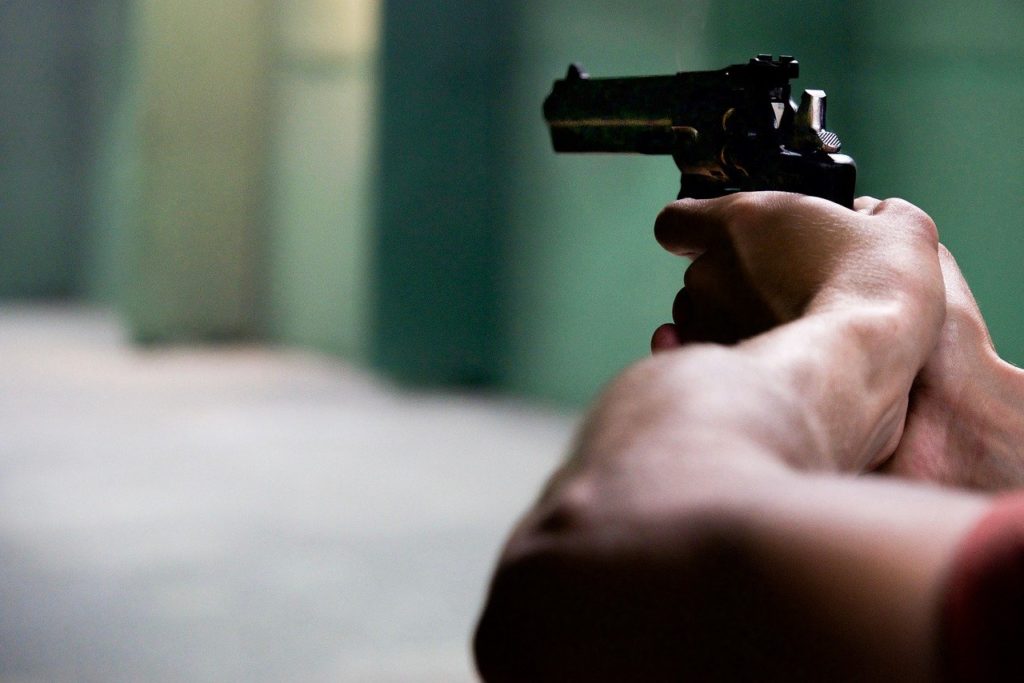 If you're looking for a unique Texas original, DFW Gun Range is the place for you and your favorite adventure seeker! Load up and get ready to see who's the best shot, you're in for a one of a kind experience with the knowledgeable instructors at DFW.
Need to know: Range fees and gun rental fees are listed clearly on their website with up-front pricing. Anyone with a government-issued photo ID is eligible to use the range and rent firearms and ammunition. A variety of instructor-guided sessions are available based on skill level.
Where is it: Located right in Dallas, DFW Gun Range & Academy is a tremendous extreme activity to add to gift to your favorite adrenaline junkie's Texas road trip!
The adrenaline experience: If you're reading this, there's a good chance you're looking for more than a hiking trip or a sightseeing tour. Texas is all about going big, and DFW Gun Range cranks the adrenaline up to 11 with their state of the art firearms range, skilled instructors, and modern facilities. Expect nothing less than a blood-pumping day of excitement for experienced shooters and newcomers alike!
Click for more details: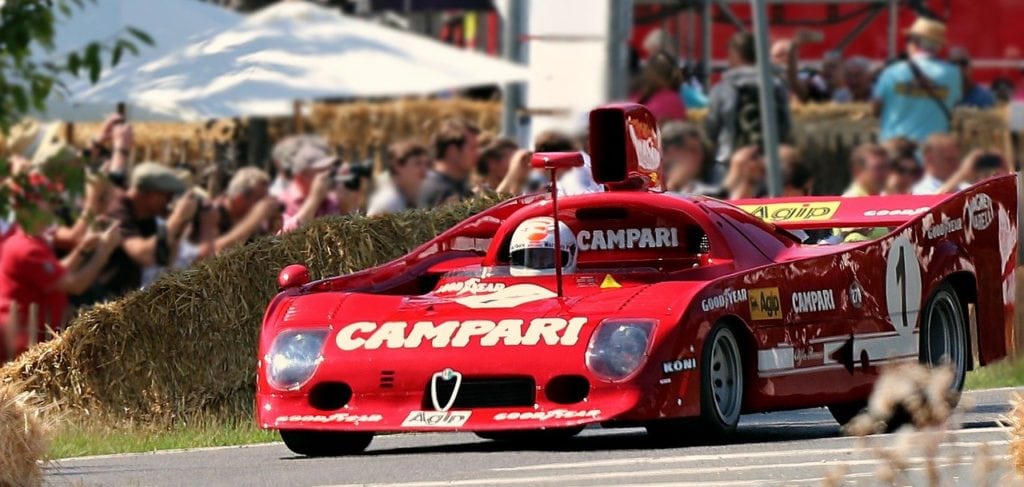 Live the dream of a NASCAR legend while speeding down the track in day of speed and thrills you won't soon forget! Adrenaline junkies love speed, and there's nothing like getting your fix from at one of the most legendary tracks in the USA!
Need to know: Driving experiences are booked around Texas Motor Speedway events schedule as expected, book ahead on their website to check out their calendar for available dates. Gift certificates are also available if you're not sure when your thrill seeker is ready to get their engine roaring. Professional drivers will take you racing down the track, or you can go hands-on and take the cars for a once in a lifetime experience!
Where is it: Ride alongs and driving experiences are held at the legendary Texas Motor Speedway in Fort Worth.
The adrenaline experience: Speeding down the track in an authentic NASCAR racer or Indy-style race car, embodies the true spirit of extreme sports. This is a great way to show your favorite adrenaline junkie a blood-pumping and speed racing good time they're not soon to forget. Race down the historic Texas Motor Speedway for some bragging rights and a genuinely unique, thrilling experience.
Click for more details: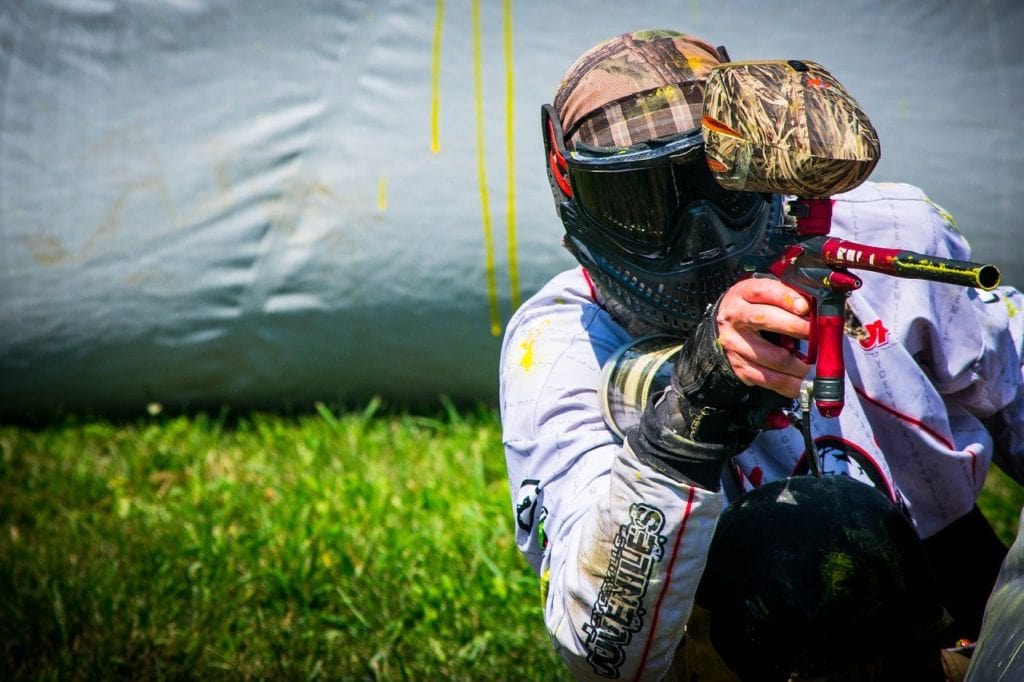 Put your marksmanship skills and strategy to the test with a heart-pumping trip to Urban War Zone Paintball. Family-friendly and easy to jump into, this paintball field offers a thrilling experience for anyone looking for something different.
Need to know: Reservations will ensure you and or your favorite adrenaline junkie a spot on the field when you're ready to send the paintballs flying. Dress comfortably and get ready to get down and dirty while you duck for cover and corner your opponents! Urban War Zone prides itself on fostering and enforcing a beginner-friendly environment, first-timers, and more than welcome to get their warpaint on!
Where is it: Urban War Zone is conveniently located and accessible within metropolitan Houston, just Southeast of the city center. That makes it a perfect stop on your Houston thrill seeker trip!
The adrenaline experience: Sending a barrage of paintballs down the field at your unsuspecting opponents, ducking under cover, and planning your next move to bring your team to victory. What sounds more thrilling than a paintball trip? Get your favorite adrenaline junkie the experience they deserve with a trip to Urban War Zone Paintball. (There's even a sniper package featuring unlimited ammo refills for the real trigger-happy thrill-seekers out there!)
Click for more details: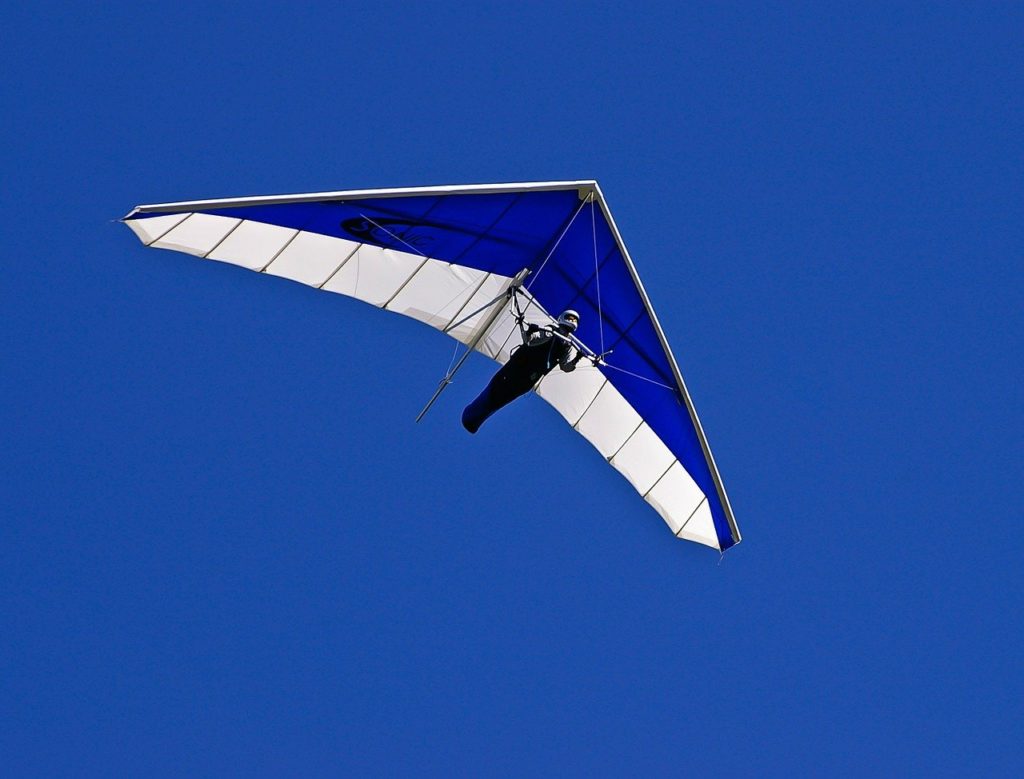 Texas has just about everything to offer, flying included! If you've ever daydreamed about soaring through the skies without a care in the world, Fly Texas has a thrilling experience for you check off of your bucket list.
Need to know: Hang gliding, flying trikes and paragliders are all available with one on one instruction that will get you off the ground and up in the air in no time! Jeff Hunt, with Fly Texas, will ensure a safe and memorable experience for aspiring thrill-seekers. Gift certificates and reservations are available through their website.
Where is it: There are several activity locations around Austin where flights and instruction are conducted. Fly Texas makes a great stop on your Texas-wide adrenaline junkie trip!
The adrenaline experience: Soar through the air with your own two hands, taking control of several different types of gliders and trikes to experience a once in a lifetime thrill. This experience makes the perfect gift for that favorite adrenaline junkie of yours. Creating a unique adventure and taking it to the max is what Fly Texas prides itself on. Take flight, and don't look back with this incredible experience!
Click for more details:
The Lonestar state is one of the most treasured destinations in the USA, featuring a wealth of adrenaline-pumping activities. Do yourself a favor and book a trip with or for your favorite thrill seeker for a truly memorable experience. If you've ever had the chance to try out one of the activities on our list, let us know how it went. Thanks for stopping by, part' ner!
Find More Experience Gifts Near Me