Disclosure of Material Connection: Some of the links in this post may be "affiliate links." This means if you click on the link and purchase an item, I will receive an affiliate commission. Disclosure in accordance with the Federal Trade Commission's 16 CFR, Part 255. This site is a participant in the Amazon Services LLC Associates Program, an affiliate advertising program designed to provide a means for sites to earn advertising fees by advertising and linking to Amazon.
Whether you live among the Kentucky bluegrass or are visiting to check out the Kentucky Derby, this beautiful state has something to offer. With so many adventures to embark on these adrenaline junkie experience gifts in Kentucky are not the exception, they're the rule.
Adrenaline Junkie Experience Gifts in Kentucky
Whether you're looking for experience gift ideas for locals of Louisville and Lexington or simply someone stopping by there's something here for everyone on your list. Or check them out yourself to see just what the bluegrass state has to offer.
Perfect for a couple that has everything and great for a wedding or anniversary gift. Two people sit in the front with the pilot in the back as you take in the Kentucky views.
Need to know: They have different packages for one or two passengers that you can choose from. They also offer photo and video packages and gift certificates. They have a couple of various scenic trips to choose from too.
Where it is: Louisville, Kentucky so you'll get amazing views of the city.
The adrenaline experience: Biplanes are an excellent adrenaline experience because you're high in the air but with an open cockpit. The best part? You're in the front so you can take in the fantastic sights.
Click for more details: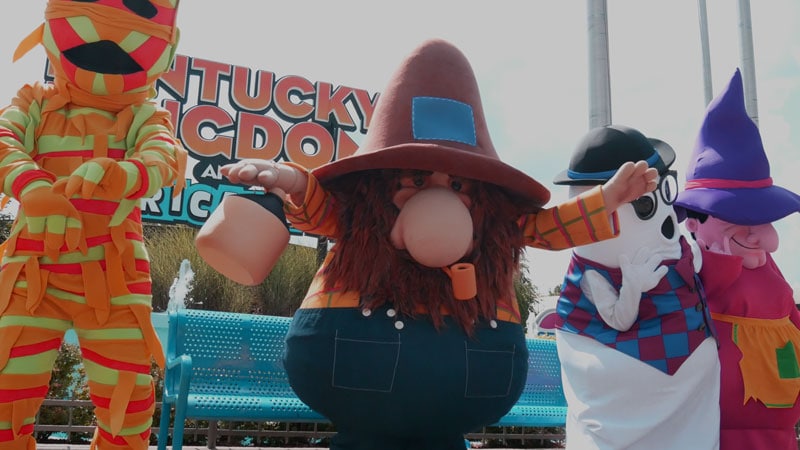 If you're visiting Kentucky or live in the Louisville area, this theme park is a perfect gift idea or family getaway. They even have packages for out of state guests so you can surprise your favorite thrillseeker with an amazing gift.
Need to know: You can buy daily tickets or gift locals a season pass. Since they have a wide selection of rides and water slides, there's something for thrill-seekers of all ages and challenge levels.
Where it is: Louisville, Kentucky.
The adrenaline experience: Thrill rides are a fantastic adrenaline experience, and they have plenty. The best, though, is the T3 – terror to the third power. The top speed is 49 mph, and 5 gravity inversions literally make you flip head over heels.
Click for more details:
This haunted sanitorium is said to be one of the most haunted places on earth. Are you (or your gift recipients) brave enough to partake in a tour of this haunted building?
Need to know: There are tours that run on weekends, including public and private tours of the building. They also have a Sunday afternoon historical tour for those who are less of an adrenaline junkie but still want to check out the building.
Where it is: Waverly Hills was once its own town, but now it's part of Louisville, Kentucky.
The adrenaline experience: Opening in 1926 the building was designed to accommodate over 400 tuberculosis patients during the height of its epidemic. What makes it so special? It's said to be haunted and allows for paranormal investigations. It's even been featured on several different TV shows!
Click for more details:
What would a Kentucky adrenaline gift guide be without some good old fashioned gambling? There's nothing more thrilling than watching the horse you put money on in a race.
Need to know: The Kentucky Derby events take place over a week every spring. You can buy general admission tickets or ones with lodging as a gift. There are also tonnes of other events happening in the area, like fireworks, so check those out too.
Where it is: Louisville, Kentucky but you can watch it at home too. Not that you'd want to though.
The adrenaline experience: You're probably thinking "that's not that extreme!" but you'd be wrong. First of all, wages make things interesting. 20 horses compete in the Kentucky Derby vs. the usual eight you see at other race tracks.
Click for more details: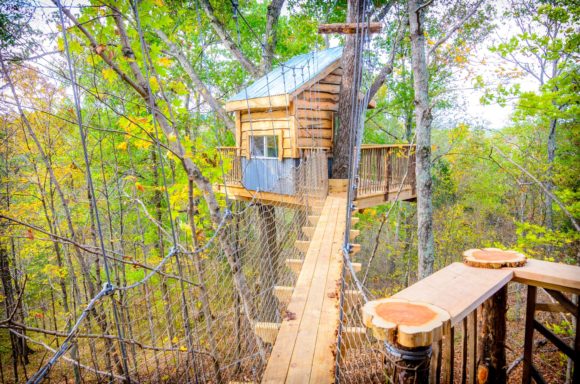 Think climbing trees are just for kids? This unique adrenaline experience gift in Kentucky will have you climbing to new heights and make climbing trees cool again.
Need to know: Stay in a treehouse and reconnect with nature in this unique Kentucky getaway destination. These state of the art treehouses (they even have electricity!) are designed for couples and families to stay in.
Where it is: Brooksville, Kentucky just 58 miles from Lexington.
The adrenaline experience: It's just not just about sleeping in a treehouse here. They have instructors on site that equip you with ropes and let you climb trees on your own. You get to decide how challenging it is! Book them a climbing session or gift them lessons to become a certified tree climber.
Click for more details:
Jumping out of an airplane has never been so fun! Give them a memory that will last a lifetime with their first skydiving experience or pay so they can become licensed.
Need to know: They're busy, so make sure you book in advance. If you don't have a date in mind, can buy gift cards online through their website. Don't forget to add the photo package so they can keep a memory of this exciting experience.
Where it is: Elizabethtown, Kentucky, just 45 minutes out of Louisville.
The adrenaline experience: Freefalling from 10,000 feet in the air in a tandem jump is like nothing else when it comes to adrenaline rushes. Experienced skydivers and hardcore thrill seekers are going to want to pursue their license so they can jump solo.
Click for more details:
These national parks are perfect for thrill-seeking nature lovers. Explore historical caves and experience these unique, natural structures you just can't find anywhere else.
Need to know: They offer different tours by season and challenge level that you can book online. The tours range in challenge level from family-friendly to extremely challenging so that anyone can experience the Mammoth Cave.
Where it is: Mammoth Cave, Kentucky is found just 45 minutes from Louisville.
The adrenaline experience: Caves alone are thrilling enough, but you're going to want to book a tour to really enjoy these. In the summer they offer the Wild Cave Tour, which is their most extreme tour and lasts 6 hours.
Click for more details:
There's so much to be found in Kentucky besides bluegrass and bourbon! Hopefully, these adrenaline junkie experience gifts in Kentucky inspire you to step up your gift-giving beyond "stuff" and give them an extreme adventure they're going to remember for life.
Find More Experience Gifts Near Me