Disclosure of Material Connection: Some of the links in this post may be "affiliate links." This means if you click on the link and purchase an item, I will receive an affiliate commission. Disclosure in accordance with the Federal Trade Commission's 16 CFR, Part 255. This site is a participant in the Amazon Services LLC Associates Program, an affiliate advertising program designed to provide a means for sites to earn advertising fees by advertising and linking to Amazon.
Are you planning a trip to Indiana? Or maybe you know a thrillseeker who lives in the Indianapolis area, and you want to give them adrenaline junkie experience gifts in Indiana? Either way, we've got you covered.
Adrenaline Junkie Experience Gifts in Indiana
These unique gift ideas are going to spark adventure and create memories that last a lifetime for anyone on your gift list. They'd be perfect for Christmas, birthdays, or any time you want to delight a thrillseeker with an amazing experience gift idea.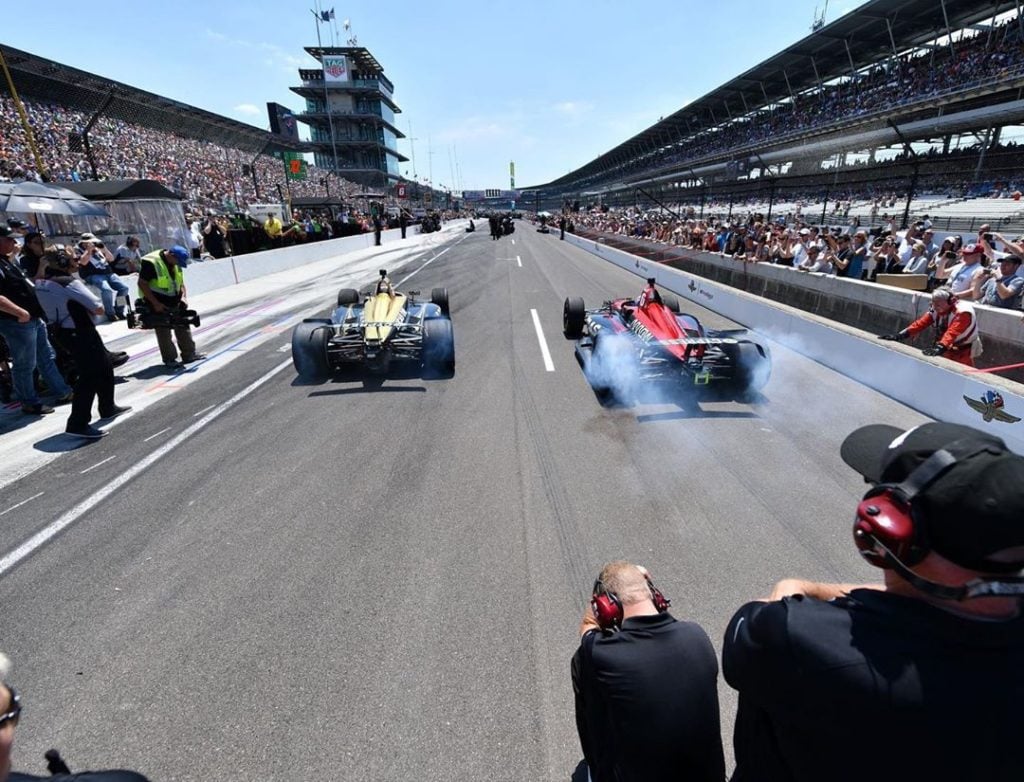 You can't have a list of thrilling Indiana gift ideas without including the Indianapolis Motor Speedway! Home of the Indy 500, this iconic speedway should top most thrillseekers' bucket lists.
Need to know: Whether you buy them tickets to the Indy 500 or one of their other experiences, there's so much to do at this speedway. Check their website to purchase tickets for all the different race events or to book an on-track experience.
Where it is: The Indianapolis Motor Speedway can be found in Indianapolis, Indiana.
The adrenaline experience: If tickets to one of their Nascar events wasn't enough, adrenaline junkies can also spend some time on the course themselves. You can book ride alongs and even give them a chance to drive a race car themselves. Talk about a memorable trip to Indiana!
Click for more details: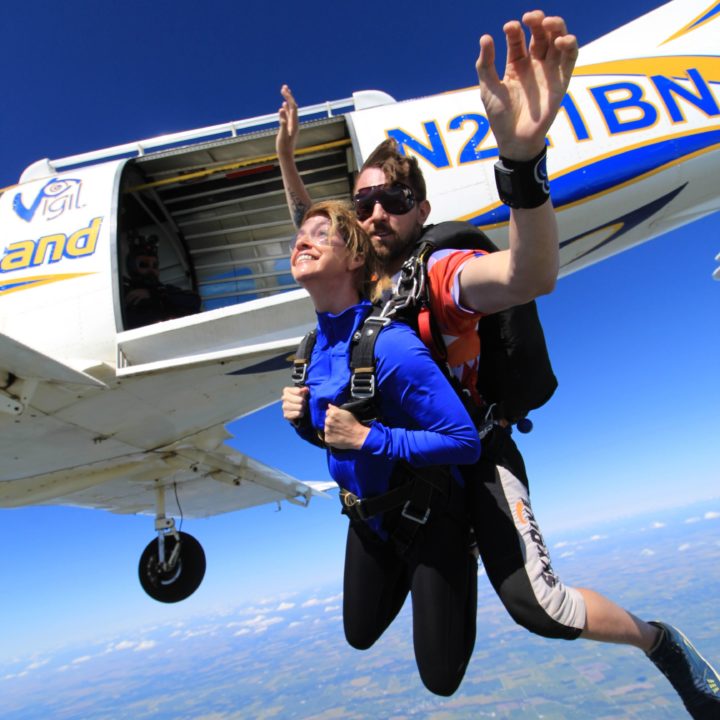 Fall through the air as safely as possible with a certified skydive instructor in this tandem skydiving experience. Skydiving is truly one of those bucket list activities and what better place to do it than Indiana!
Need to know: You can book tandem skydiving for anyone aged 18 plus, making this a great 18th birthday gift idea. Tandem skydiving lets even novices enjoy the thrill of a skydive without having to become USPA certified. If you are, though, you can jump solo.
Where it is: Take off is at the Frankfort Municipal Airport in Frankfort, Indiana. It's less than an hour from Indianapolis.
The adrenaline experience: Once the plane climbs to 13,000 feet, the door opens and you, along with your instructor, jump out. Together you'll free fall at 120 mph until you reach 5,000 feet from the ground where the instructor will deploy the parachute, and you'll enjoy incredible views as you float back down. Pretty darn thrilling.
Click for more details: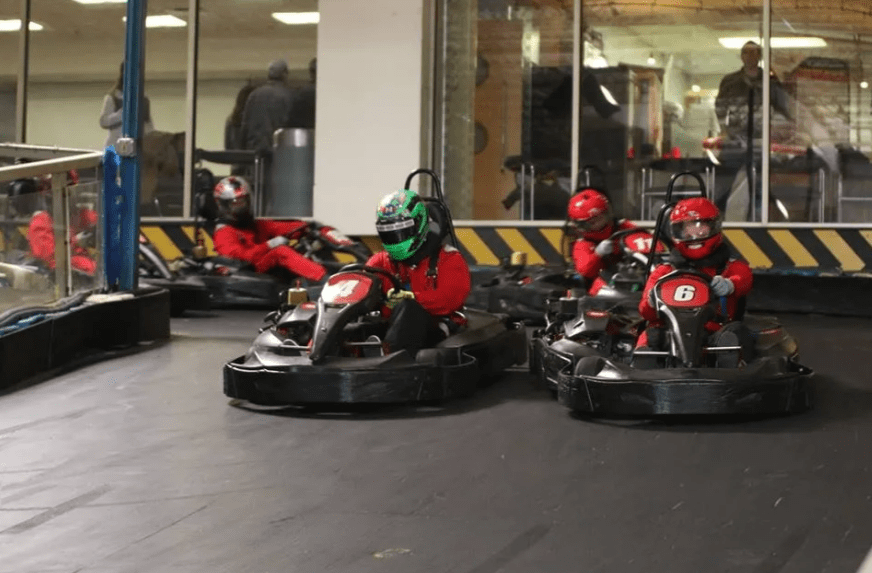 Looking for a thrill-seeking activity to do in Indiana in the winter or on a rainy day? This indoor karting facility is a perfect choice.
Need to know: Rent a kart and get off to the races at this 2-tiered track. For a gift idea, they offer gift certificates and memberships. Members get exclusive events and discounts. Don't forget to bring your own safety gear if you have it – but if you don't, they also offer rentals. Older kids can ride along, but you'll need a license in order to drive.
Where it is: They're located in Indianapolis, Indiana.
The adrenaline experience: These Sodi karts are 9 HP with Honda engines. They can travel up to 40 MPH on the 2-level track! Go for a fun driving experience or participate in high-speed kart races. Members can even participate in special race events to really test their skills.
Click for more details: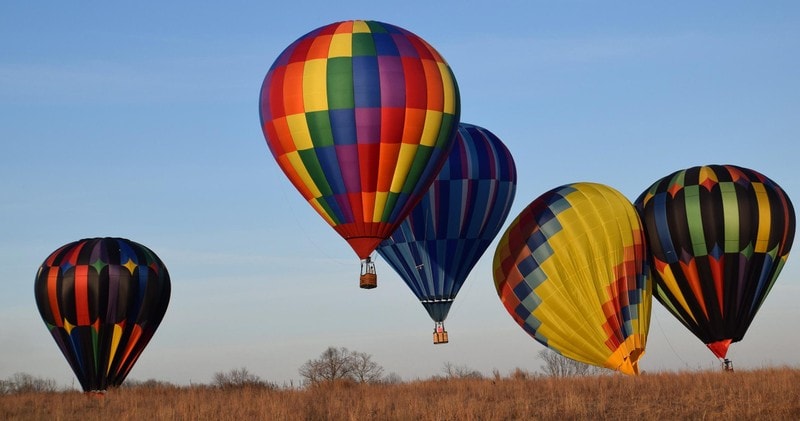 Ever been on a hot air balloon ride before? This experience gift idea is great for couples – they offer private trips for 2. Or book a once in a lifetime balloon ride for your family!
Need to know: A licensed balloonist (they're licensed like a pilot!) will guide the balloon as you enjoy a memorable sunrise or sunset experience. They even offer to take off from your home! If you want, gift cards are also available.
Where it is: Take off from Westfield, Indiana (it's only 20 minutes from Indianapolis) or your own homestead.
The adrenaline experience: It might not be fast-paced thrills, but it is a memorable, bucket list experience. The balloon will climb to 1,000 to 2,000 feet during your ride. The entire experience is 3 hours, and you'll spend over an hour in the air.
Click for more details:
Experience an ape-like treetop adventure with this thrilling adventure park. One of the best adrenaline junkie experience gifts in Indiana out there for families.
Need to know: Climb, swing, and slide through the treetops! They have two different kinds of adventures lasting 1-3 hours. For gift ideas, you can give them a gift card, a membership, or a bulk pass.
Where it is: They actually have locations all over the US, but the Indiana one is found in Indianapolis.
The adrenaline experience: Their treetop adventure package will let thrillseekers challenge their physical abilities. There's high up climbing, wobbly bridges, Tarzan swings, and ziplines. The adventure takes 2-3 hours!
Click for more details: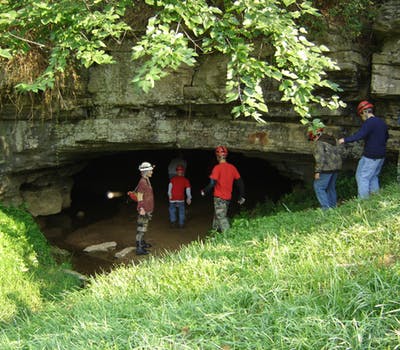 If you're looking for a really unique Indiana gift idea for thrillseekers, the Marengo Cave is a fantastic choice. This unique, natural attraction can't be found anywhere else! A must-do on any Indiana trip.
Need to know: There's plenty of cave exploring tours to choose from (and book as a gift). You can choose a walking tour or cave exploration. The Marengo Cave is a US National Landmark. You can buy the tickets online and gift them.
Where it is: The Marengo cave is located in Marengo, Indiana 130 miles south of Indianapolis.
The adrenaline experience: There are two different tours that will take you through this magnificent cave. If you want something more thrilling, there's also cave exploration packages that will allow thrillseekers to see the cave in unique ways. Finally, they even let you sleep inside the cave at certain times of the year. The Marengo Cave is a great family or kid-friendly thrillseeker gift idea.
Click for more details:
Thrillseekers in the area will find plenty of adrenaline junkie experience gifts in Indiana to choose from. Give these experiences as unique gift ideas or just visit them on your own for a great time!
Find More Experience Gifts Near Me