Disclosure of Material Connection: Some of the links in this post may be "affiliate links." This means if you click on the link and purchase an item, I will receive an affiliate commission. Disclosure in accordance with the Federal Trade Commission's 16 CFR, Part 255. This site is a participant in the Amazon Services LLC Associates Program, an affiliate advertising program designed to provide a means for sites to earn advertising fees by advertising and linking to Amazon.
In between visiting the cowboy hall of fame and dodging extreme weather in tornado alley you need to find something to do in the great state of Oklahoma, right? "Oklahoma, where the wind comes sweeping down the plain" is not just sweet wheat fields and there are so many adrenaline junkie experience gifts in Oklahoma!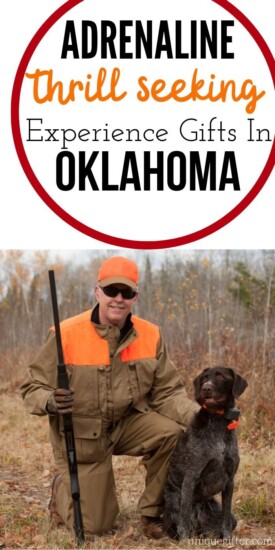 Adrenaline Junkie Experience Gifts in Oklahoma
These experience gift ideas are perfect for excited tourists or Oklahoma thrillseekers on your gift list this year. These adrenaline gifts not only their hearts pumping, but they'll also become memories that will last a lifetime!
Navigate whitewater rapids with Riversport
This place is more than just a whitewater rafting trip – it's a whole experience. Depending on their location, you'll find a suspended sky trail, zip lines, water slides, inflatables, and more. You can also book birthday parties, team-building events, or adventure-filled trips for yourself and/or your family.
Need to know: For whitewater rafting, they have different packages. Family rafting for ages 8+, big water rafting for 16+, and extreme rafting for 18+. They offer season passes that include all activities and a bunch of different day passes and rentals so you can have an awesome adventure on the river or lake.
Where it is: Their adrenaline fuelled location is on the Oklahoma River just south of downtown Oklahoma City, but they also have 2 more locations in Oklahoma City on Lake Overholser and Lake Hefner.
The adrenaline experience: For adults, extreme rafting brings an amazing adrenaline experience package. Go rodeo rafting for 90 minutes with a friend in a smaller raft that will "feel" the rapids more. You will get wet on this one. The pass also includes access to their other activities too.
Click for more details: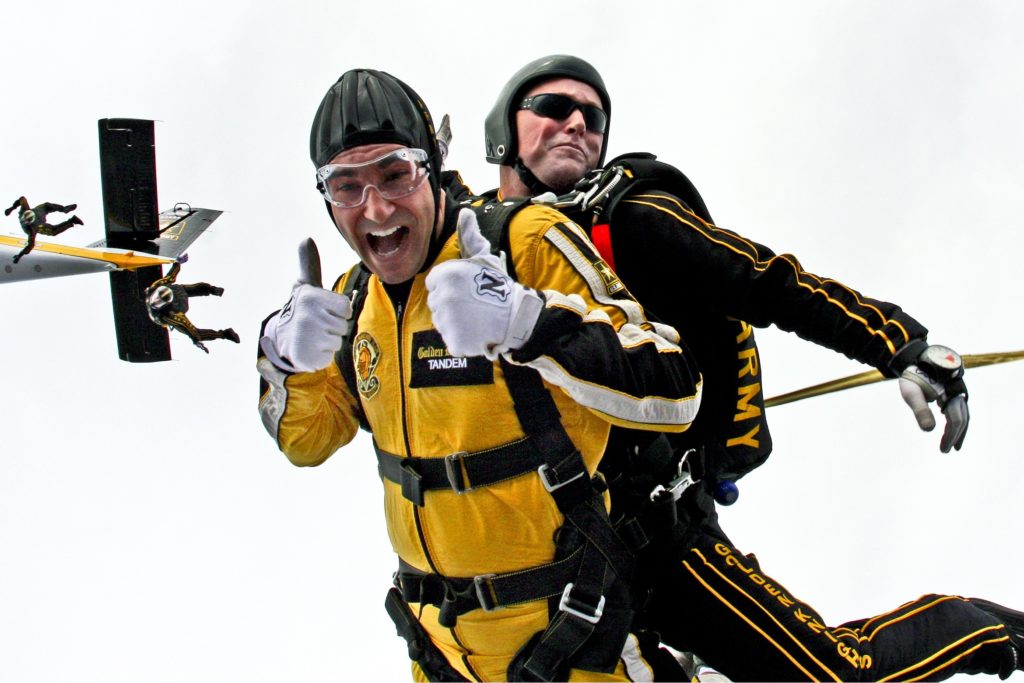 Whether you're heading out on a tandem jump or taking skydiving lessons, this place makes skydiving accessible to most thrillseekers looking to take the plunge. Help them cross this amazing experience off their bucket list with a skydiving experience gift in Oklahoma.
Need to know: Tandem skydiving is open to anyone over 18 and under 250 pounds. You can book two jump heights: 14,000 feet or 18,000 on weekends only. If you want to give an even cooler gift, give them skydiving lessons instead. Then they can jump solo!
Where it is: Cushing, Oklahoma, about an hour from Oklahoma City.
The adrenaline experience: Here's how a tandem jump works: after a quick lesson they'll enter a plane that will climb up to 18,000 feet into the Oklahoma sky. Together with their instructor they'll jump from the plane and freefall until the instructor deploys the parachute. Together they'll safely float to the ground taking in amazing views.
Click for more details: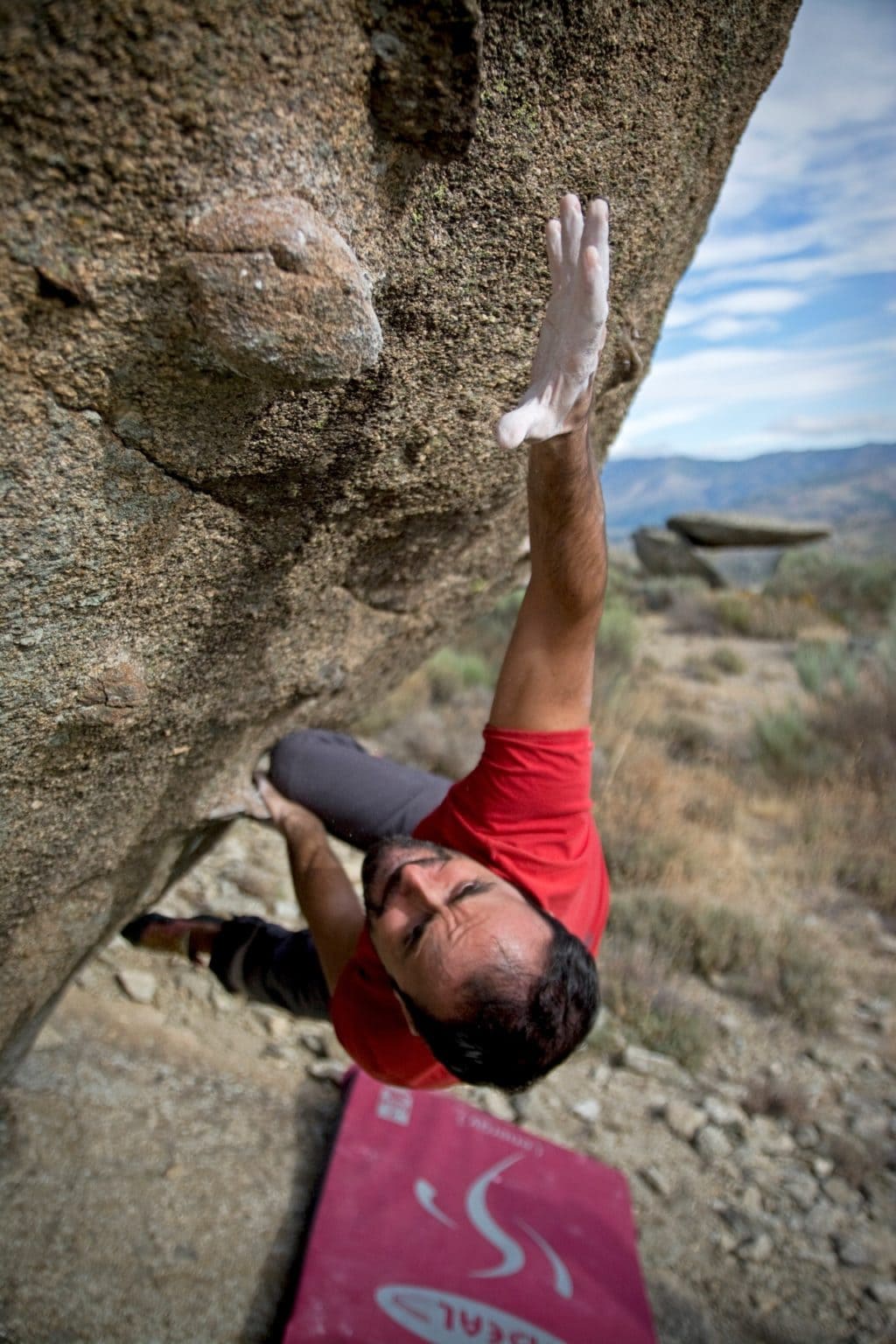 If you're venturing into the great outdoors of Oklahoma for some rock climbing Guide for a Day is just what you need. What's great is you get a one on one experience with a rock climbing guide who works with your skill level to make the trip unforgettable.
Need to know: Guide for a day is perfect for beginners or advanced rock climbers. They'll get one on one instruction and support. You do have to provide your own climbing equipment, though, so keep that in mind when booking.
Where it is: Different areas around Oklahoma.
The adrenaline experience: Experienced rock climbers can take advantage of their guide's expertise to not only hone their skills but also show the best rock climbing that Oklahoma has to offer.
Click for more details: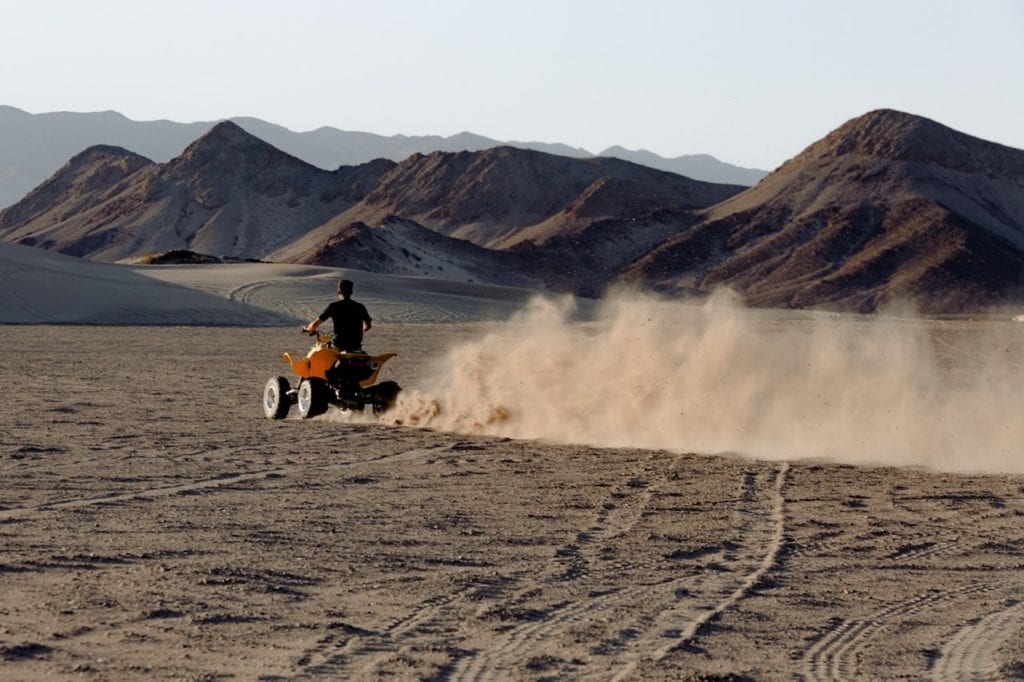 With over 1,600 acres of sand, this state park definitely highlights the diversity found in the state of Oklahoma. Your gift recipient can take advantage of this adrenaline junkie experience not only by camping in Little Sahara, but also having an unforgettable offroading experience.
Need to know: This mini desert offers camping with all the amenities and daily entrance into the off-road park. If they don't own an ATV or dune buggy there's rental shops nearby. For a gift idea, purchase their rental and park passes.
Where it is: Little Sahara State Park in Waynoka, Oklahoma, about 2 hours from Oklahoma City.
The adrenaline experience: Get some serious thrills riding dune buggies and ATVs across the sand dunes. It's one of the best offroading spots in the midwest!
Click for more details: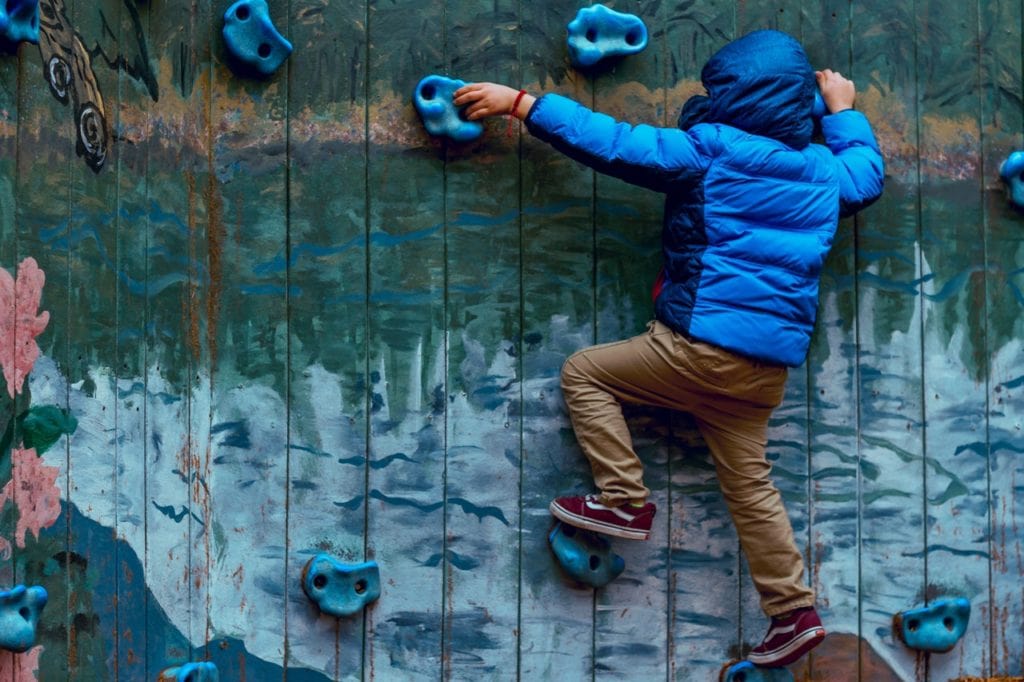 Oklahoma is a great state for rock climbing but you have to start somewhere! Climb Tulsa has lessons and great indoor climbing walls for thrillseekers of all skill levels and ages. This would make a perfect adrenaline loving family gift idea. Monthly or yearly memberships make a great gift idea for Tulsa locals.
Need to know: For their taller walls you need someone to belay, which can be anyone over 13 who's taken one of their belay classes. They also have some auto belays and even bouldering walls (shorter walls with padding underneath and no harness).
Where it is: Not surprisingly you'll find "Climb Tulsa" in Tulsa, Oklahoma.
The adrenaline experience: With over 20,000 square feet of climbing walls there's plenty of action at this centre. This includes 50 foot walls with full archways to really test those advanced rock climbing skills.
Click for more details: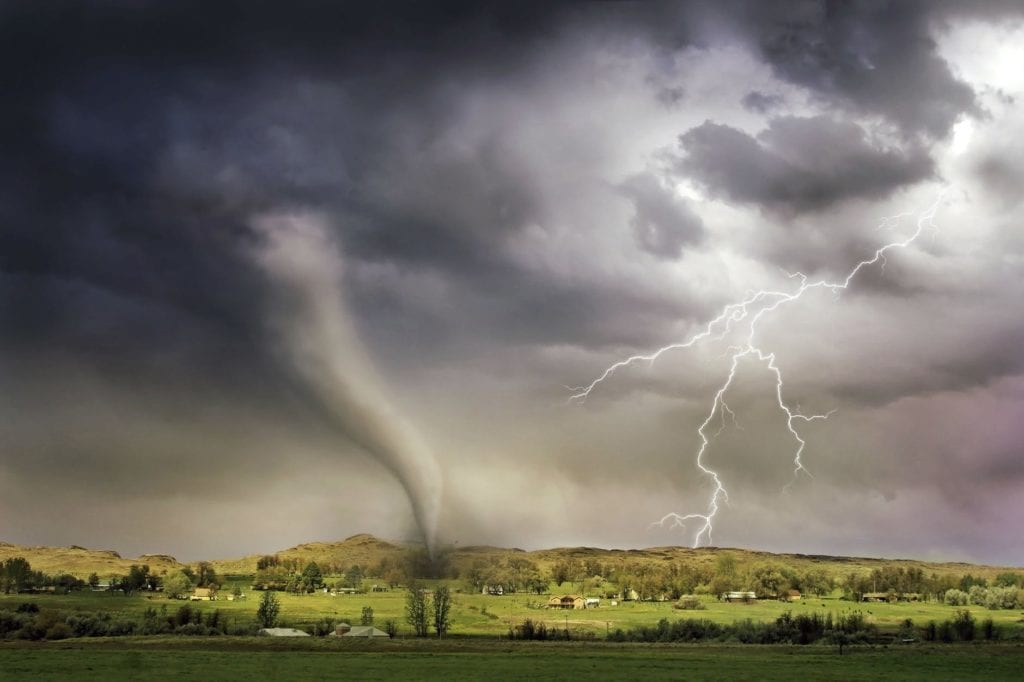 Last but definitely the most extreme of the adrenaline junkie experience gifts in Oklahoma, this one isn't for the faint of heart. You'll be reading weather equipment, watching the sky, and going along chasing some extreme weather on this tour.
Need to know: This is about as extreme as it gets! They use weather forecasts and patterns to track storms and plan their tours around the best extreme activities. These a big deal – they'll be spending a few days on the road chasing the weather.
Where it is: Although they're based out of Montana they have several tours that are based out of Oklahoma City.
The adrenaline experience: These are 6 day storm hunting tours where you'll literally be chasing extreme and often dangerous weather in a vehicle. There is always a chance that tornadoes will form during these kind of events too.
Click for more details:
Now you have plenty of adrenaline junkie experience gifts in Oklahoma to check everyone off your shopping list. Or treat yourself and tackle one of these thrilling adventures yourself!
Find More Experience Gifts Near Me