Working on a tight budget, but need to get Mom a gift? Well, you can definitely wow a Mom on Mother's Day without emptying your pockets. These 20 Cheap Mother's Day Gift Ideas are sure to make this day extra special.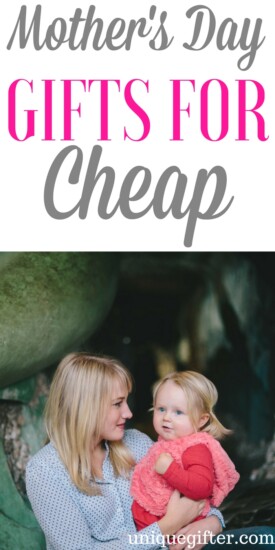 Cheap Mother's Day Gift Ideas
Cheap doesn't mean poor quality or bad gifts, though! These are still great options to give mom on Mother's Day to show you care; they're just more budget-friendly options for folks who can't afford extravagant gifts.
It's not the price tag that makes a gift worthwhile; it's the thought that goes into it. An inexpensive gift filled with love is enough to evoke tears of joy. This year you can make Mother's Day extra special without the strain on your bank account. Enjoy!