Disclosure of Material Connection: Some of the links in this post may be "affiliate links." This means if you click on the link and purchase an item, I will receive an affiliate commission. Disclosure in accordance with the Federal Trade Commission's 16 CFR, Part 255. This site is a participant in the Amazon Services LLC Associates Program, an affiliate advertising program designed to provide a means for sites to earn advertising fees by advertising and linking to Amazon.
Are you tired of buying the same common gift for your friends or family? You know the gift I am talking about, like the dreaded "fruit cake." That's where gift guides can help, find that one of a kind or handmade gift option. To help you find gifts that are thoughtful, and that show you really care about your gift recipient. That's where gift guides can be very beneficial.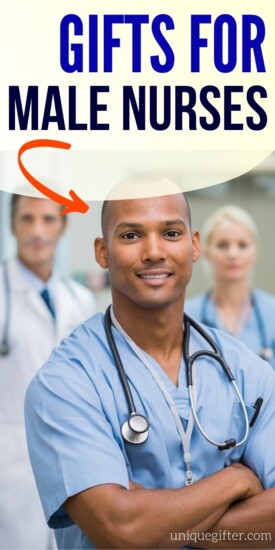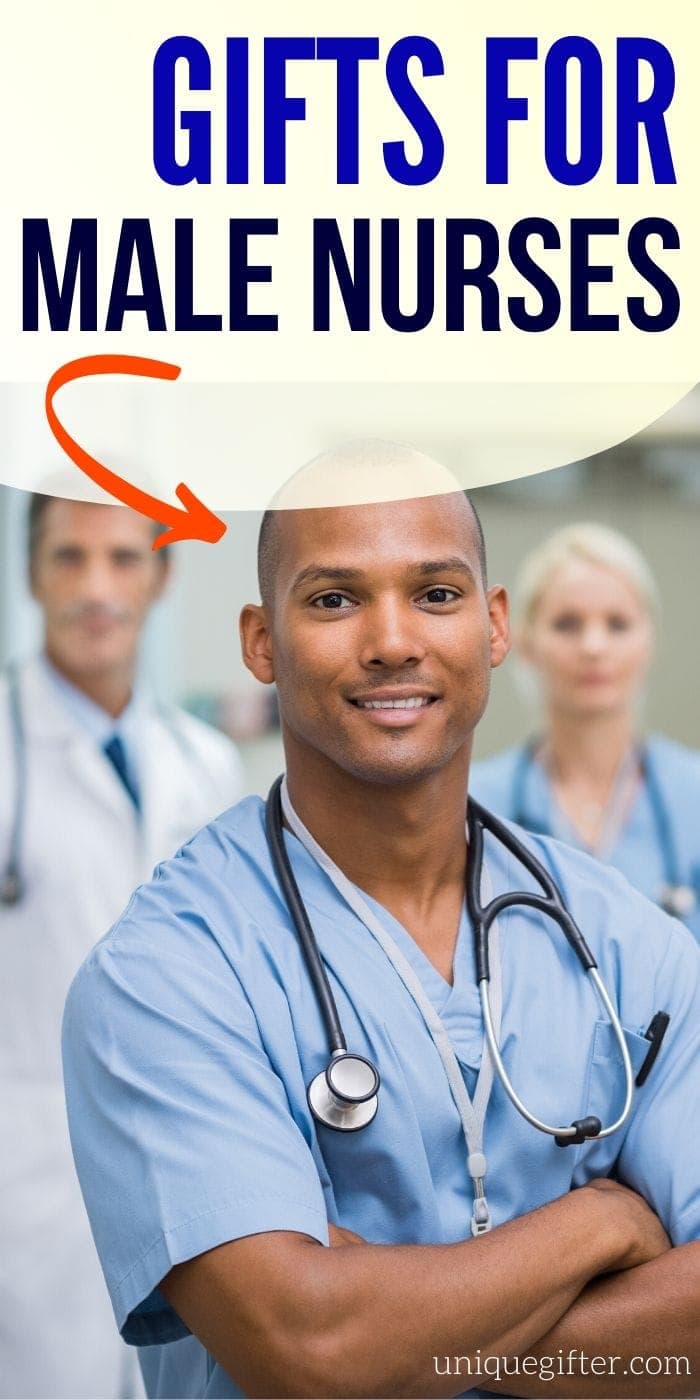 Best Gift Guide for Male Nurses
This gift guide is to help you find the perfect gift for the male nurse in your life.
My Quotable Patients: A Journal
One thing nurses usually enjoy reading is the funny experiences of fellow nurses. Among the funniest, is thing's patients say, that is not expected. It's sure to have your favorites male nurse laughing out loud.
Men's Fun Crew Socks
An interesting fact, a lot of men like wearing unique, vibrant, or funny socks. Male nurses will love wearing and showing off these fun, colorful, medicine inspired socks.
Medical Inspirational Gift Pen with Quote
One thing a nurse will always need is a pen. This gift is not only a pen. It's also a stylus, which is always helpful with electronic charting. Best of all, it is a penlight, as well. This is extremely helpful when assessing a patient. It is also beneficial to not turn on the light when the patient is asleep.
Personalized Leather Keychain
A personalized gift is sure to be one of a kind. This personalized leather key chain will be a constant reminder that you care. Everyone has keys to carry, so this is a great gift idea for the male nurse in your life.
Meal Prep Lunch Bag/Box 3 Large Food Containers
This large lunch bag is perfect for a male nurse. The different containers will keep everything separate and easy to grab one the run, the usual for nurses to eat. It is also large enough to bring enough food for men's appetite.
Mens Funny Murse T-Shirt Male Nurse Shirt
T-shirt's are made for relaxing. Funny T-shirt's are great for getting a reaction from other people. A male nurse with a good sense of humor will love this T-shirt.
Personalized Christmas Ornament Male Nurse
This Christmas ornament is a really customizable gift. Customize Hair Color, Skin Tone, and message on the nurses notes. It's sure to be appreciated.
Original Medicine Patent Poster Prints
These posters are a cool gift for anyone who loves medicine. They would make great man cave wall décor.
Shot Glass – Nurses Need Shots Too – Great Gift For Nurse's Day!
Are you looking for a gift for male nurse who loves puns? This is a funny shot glass any nurse is sure to enjoy.
Coffee Mug- Please Do Not Confuse Your Google Search With My Nursing Degree
This coffee mug is sure to get a laugh and coworkers talking. Anyone who works in medicine has faced this common issue.
Nurse plaque – Not All SuperHeroes Wear Capes Some Wear Scrubs
This quality plaque is a unique gift for a new graduate male nurse or seasoned nurse. It's a great reminder of how much you really do appreciate him.
Nurse Shorthand T-Shirt
This is a great t-shirt for Christmas or grad gift. It is perfect for the nurse who likes wearing shirts, only other nurses.
Super RN – Retractable Hospitable Badge Reel with Swivel Clip and Extra-Long 34 inch Cord
Who doesn't know a man who thinks he's Superman. This badge holder says RN in the shape of the Superman emblem. It's a badge holder any male nurse would love.
Anatomy Coasters Gift Set 6 Flexible Coasters 3.5 Inch Brain Skull Anatomical Heart Human
Medical personnel is a part of a unique group. Most people in medicine like anything or anything related to medicine. These coasters are 6 different anatomical pictures. They will be a great conversation starter for the nurse in your life.
Littman Stethoscope ID Tag | Stethoscope Accessories Gift
This is a handmade, high quality vinyl ID take to wear on a stethoscope. There are over 50 different designs and can be personalized with whatever you wish.
Nurse pocket organizer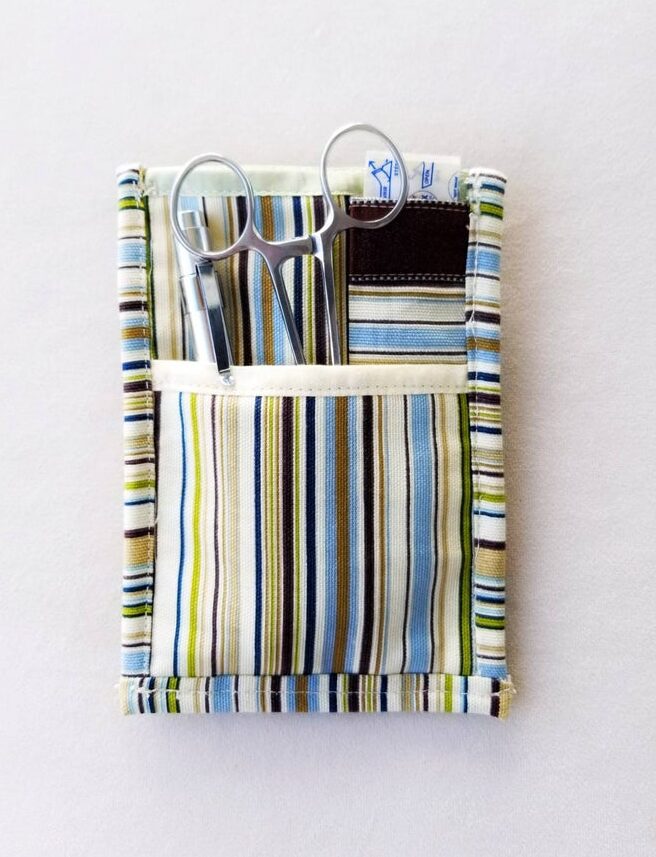 A pocket organizer is a great idea for a nurse. In big scrub pockets, everything gets mixed, and you may struggle finding something you need in a hurry. So a pocket organizer can be a big help.
Nurse Gift
A great personalized gift for your favorite nurse. These wine glasses are special because they're personalized and handmade to whatever you want.
It Takes a Real Man to be a Nurse
For anyone who needs to wear a badge at work, this is a great gift. A male nurse will love this badge holder.
Set of 3 Nurse Watch Brooch
This is a great gift for any nurse. They are easy to read, easy to sterilize, water proof, and easy to carry.
Instead of buying the generic Christmas gift this year, buy a gift that shows you really care. A male nurse gift personalized or medical-related is sure to be appreciated. There are many different options to help you find the perfect gift