Disclosure of Material Connection: Some of the links in this post may be "affiliate links." This means if you click on the link and purchase an item, I will receive an affiliate commission. Disclosure in accordance with the Federal Trade Commission's 16 CFR, Part 255. This site is a participant in the Amazon Services LLC Associates Program, an affiliate advertising program designed to provide a means for sites to earn advertising fees by advertising and linking to Amazon.
I absolutely adore Alice in Wonderland, especially the classic Disney film. There's something about the whimsey and insanity of it all that draws me, and so many other people, into the colourful story. Hopefully these Alice in Wonderland gifts will bring some of that make believe into someone's home and make their lives more magical.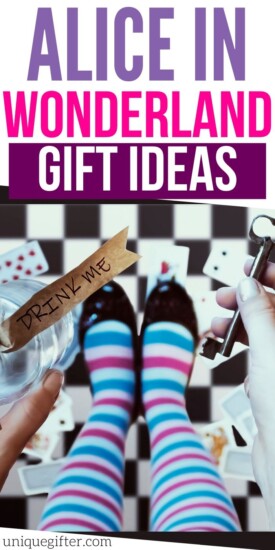 Alice in Wonderland Gifts
Hanging in my office is an art print with Alice that says "why, sometimes I've believed in as many as six impossible things before breakfast". Whether you believe in the impossible or not, at least finding Alice in Wonderland gifts is in the realm of possibilities thanks to these ideas.
White Rabbit Wall Clock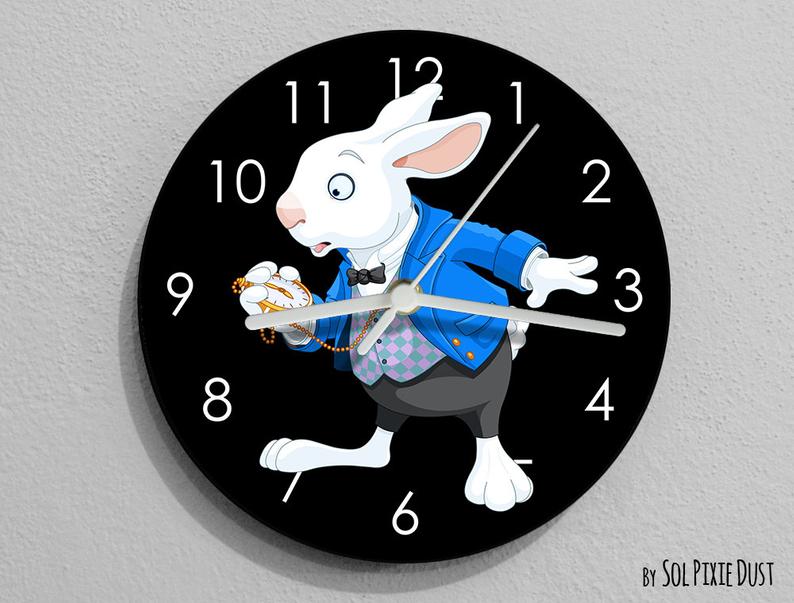 He's late and you probably are too. This wall clock is perfect for someone who's never on time, or who just wants Alice and Wonderland inspired decor in their home.
Off With Their Heads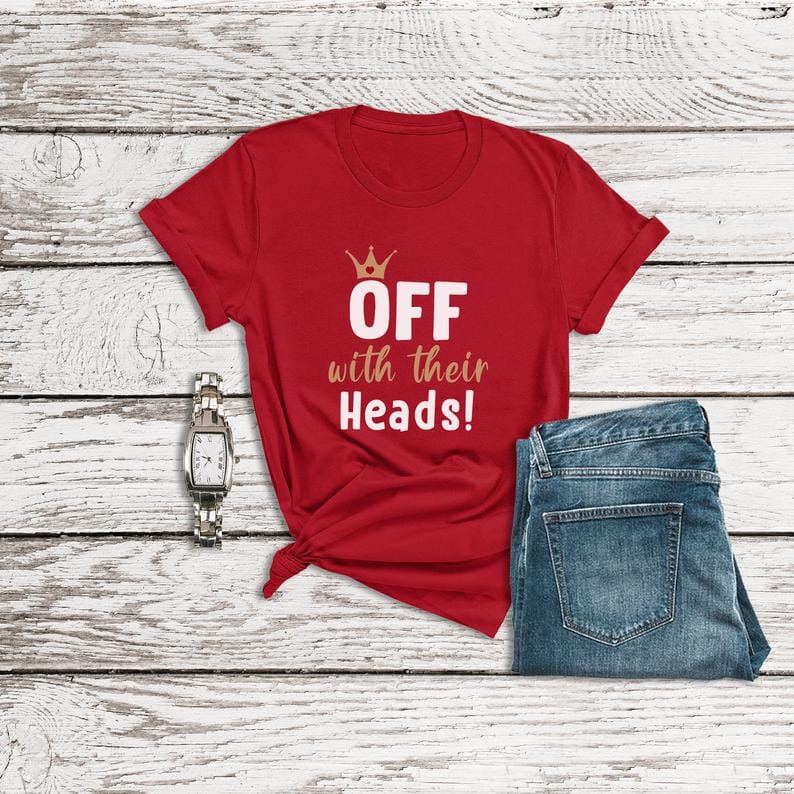 Everyone loves the heroes, but sometimes we love the villains too. This Queen of Hearts inspired shirt has her most popular (and most used) quote "Off with their heads!" on it. A great gift idea for a tyrant (or your girlfriend).
Caterpillar Centerpiece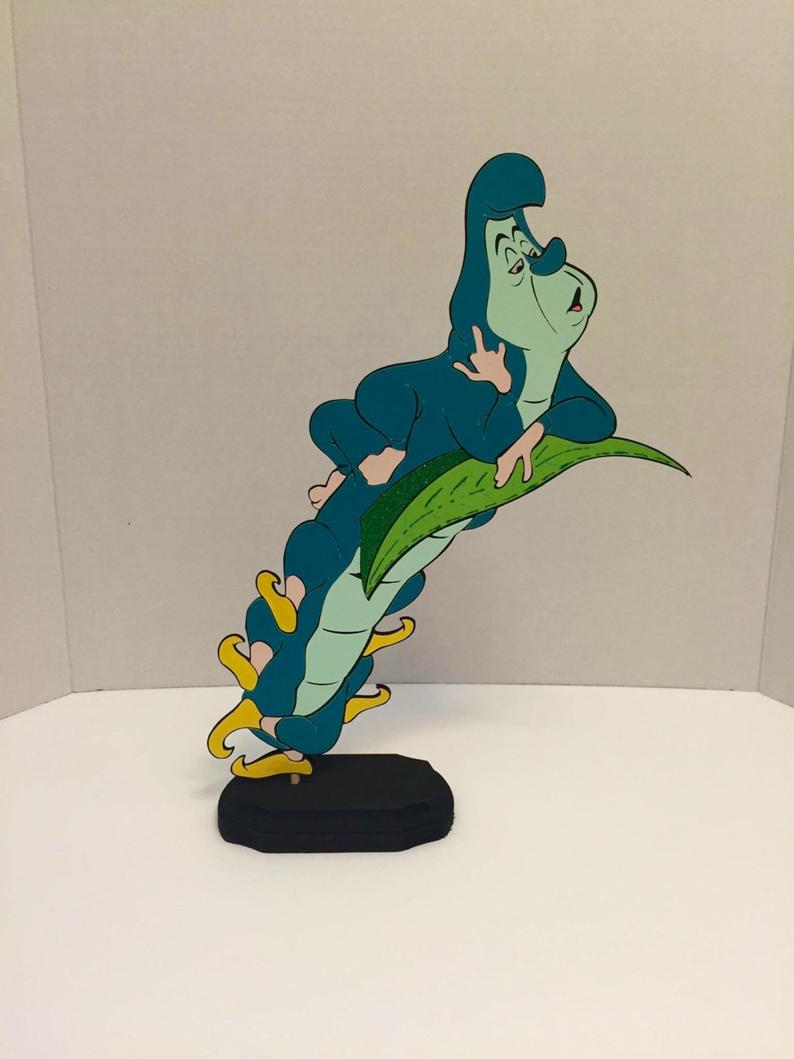 If you're throwing an Alice in Wonderland inspired party or want something that they can display this is a cool gift idea. It's made of cardstock and is affixed to a wooden base for a cool display item.
Behind the Scenes Book
This book takes you behind the scenes and peeks into the production of Disney's Alice in Wonderland. It's filled with concept art and photos that will take you on a whimsical journey through all the Alice in Wonderland inspired Disney properties and films.
I'm Late Bracelet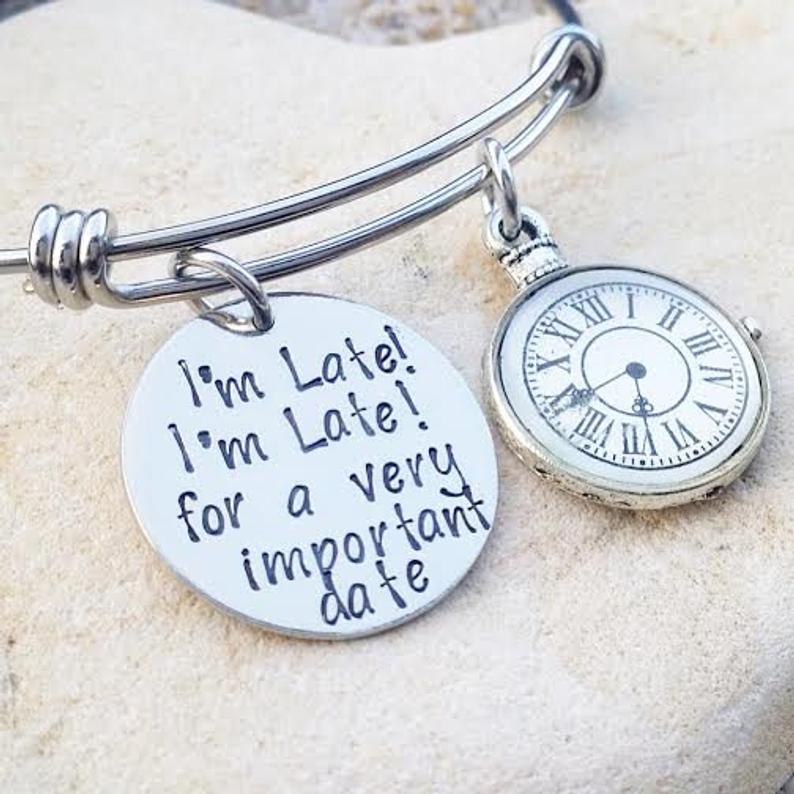 It might not have the white rabbit on it but we all know who's saying this popular quote. The disc is hand stamped with the quote alongside a pocket watch charm. How lovely.
Tea Cup Fanny Pack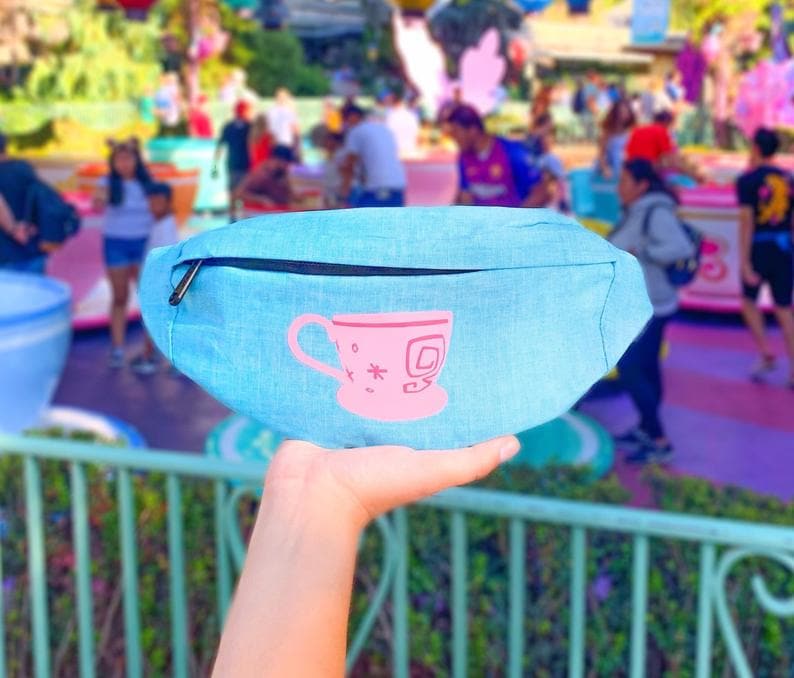 Inspired by the Mad Hatter's tea party, and associated Disney parks ride, this fanny pack has a simple teacup design and pretty colour that Alice in Wonderland fans will love. Perfect for their next trip to the Disney parks!
Alice in Wonderland Bow
If you can't wear an entire Alice in Wonderland costume this bow is just going to have to do. Perfect for cosplay, children, or someone who wants a little more magic in their everyday life.
Drink Me Necklace
Inspired by Alice's very poor food and beverage choices, this necklace is made to look like the vial Alice drinks to change size.
Unbirthday Shirt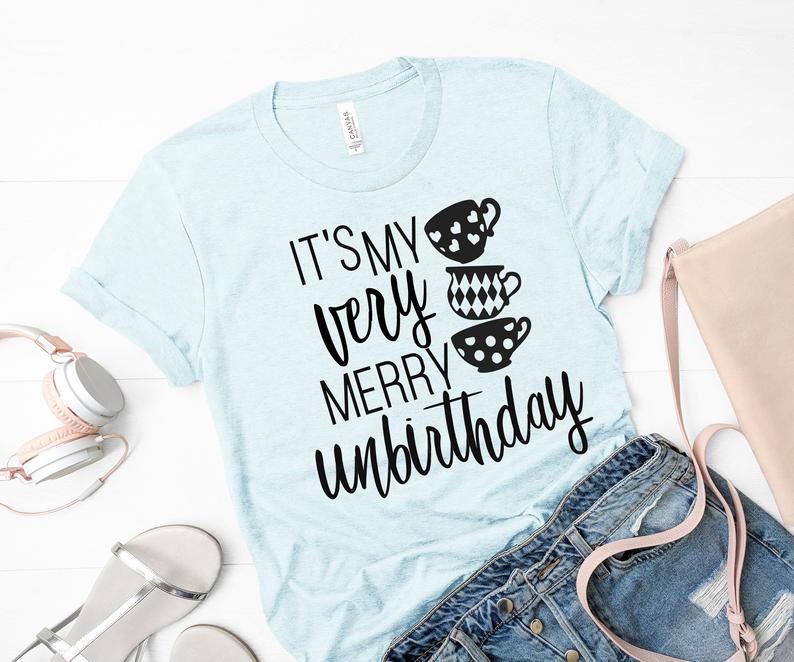 Your birthday only happens one day a year, but what do you call every other day? You're unbirthday, of course! Help them celebrate every day with this whimsical Alice in Wonderland gift idea.
White Rabbit Art Print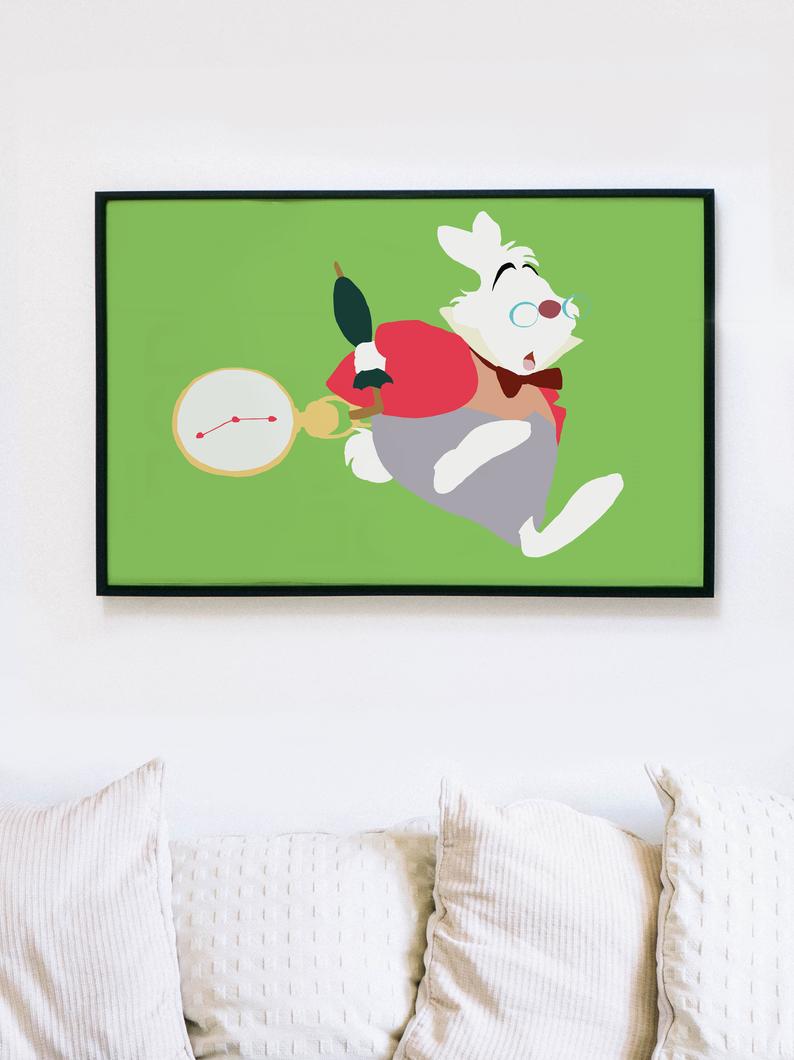 With bright colours and a familiar character, this would be a great gift idea for someone who likes to bring Disney inspired decor into their home. It would also suit a nursery! After all, what makes you late more than a baby?
Queen of Hearts Wreath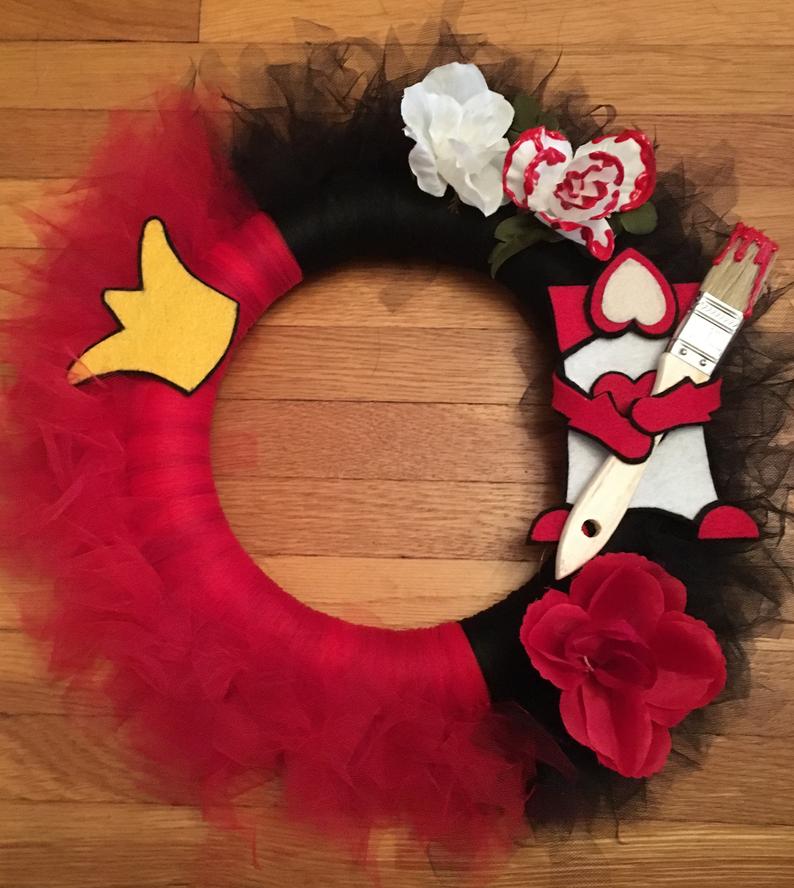 The Queen of Hearts is a bit of a fan favourite in the Alice in Wonderland world. This would make a great gift idea for a housewarming party or holiday.
We're All Mad Necklace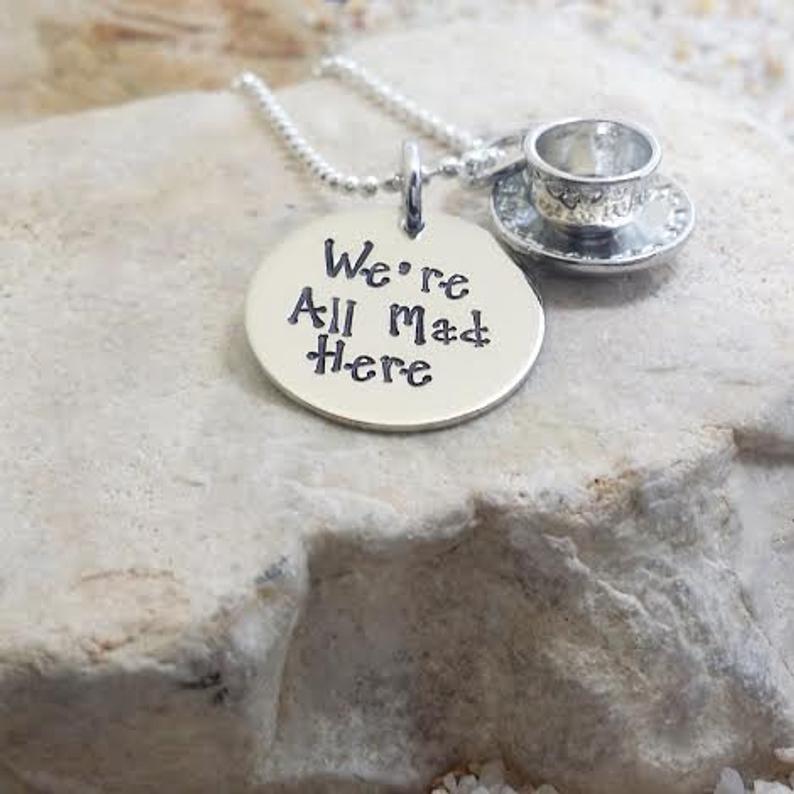 We're not crazy, but we are all mad. Wait, is that the same thing? Well whatever, happy unbirthday to you!
Cheshire Cat Shirt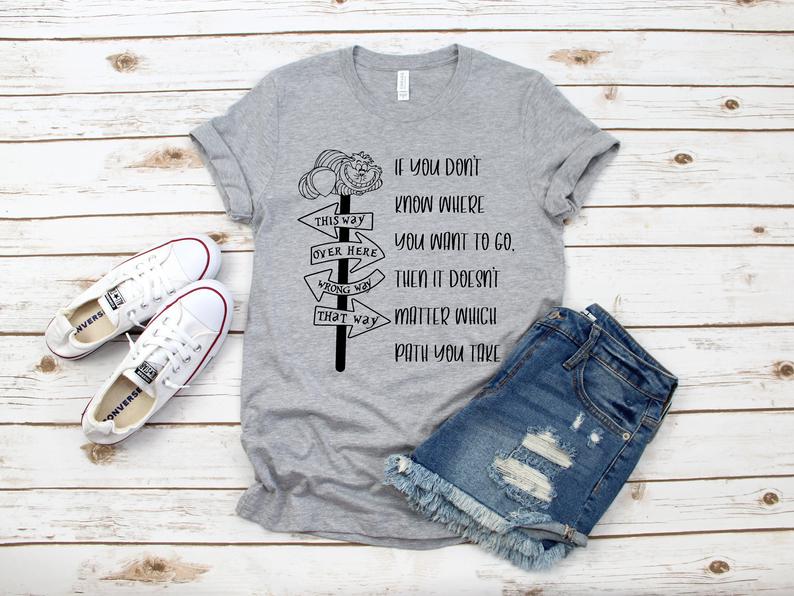 This whimsical character doesn't help Alice very much in finding which way to go. He does, however, inspire pretty fun t-shirt designs.
Alice in Wonderland Socks
This cute Alice in Wonderland socks have all their favourite characters for a practical gift idea. Give them as stocking stuffers, as part of a gift, or just for fun!
Wildflower Sign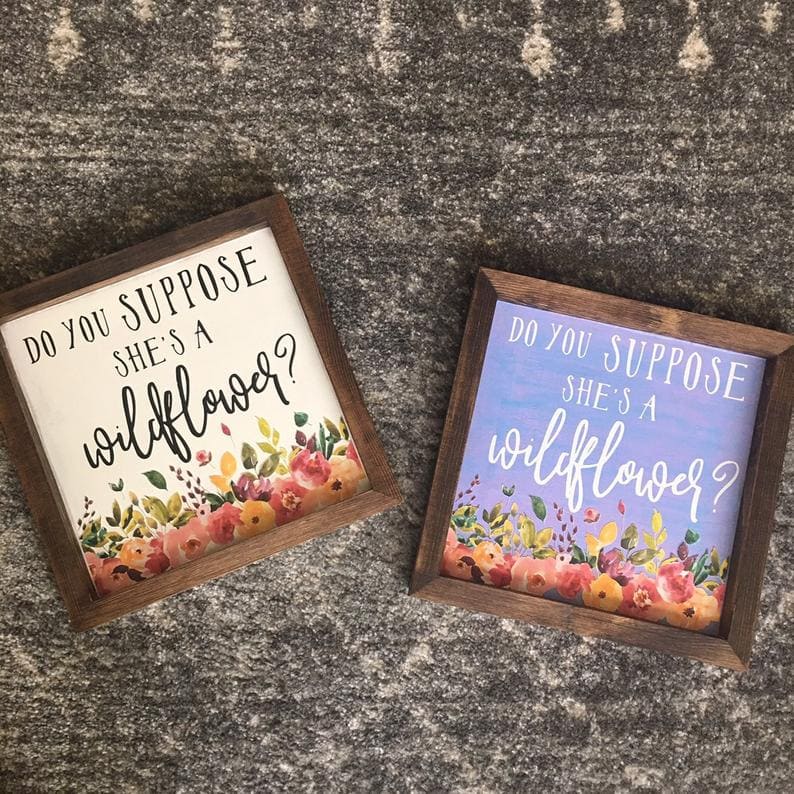 At one point in the movie Alice gets shrunk down and mistaken for a flower by the other flowers. This is a quote one of them says, which is kind of a beautiful saying when on its own like this. These quaint art prints would be inspiring in someone's home or office.
Cheshire Cat Grin Necklace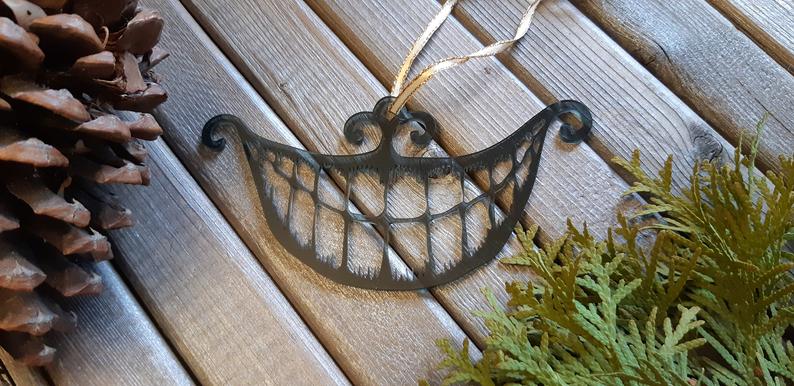 Ever wonder where the idiom "Cheshire Cat grin" gained its popularity? Well, it comes from the original Alice and Wonderland book by Lewis Carroll, but this necklace is based off the Disney movie Cheshire Cat.
Engraved Pencils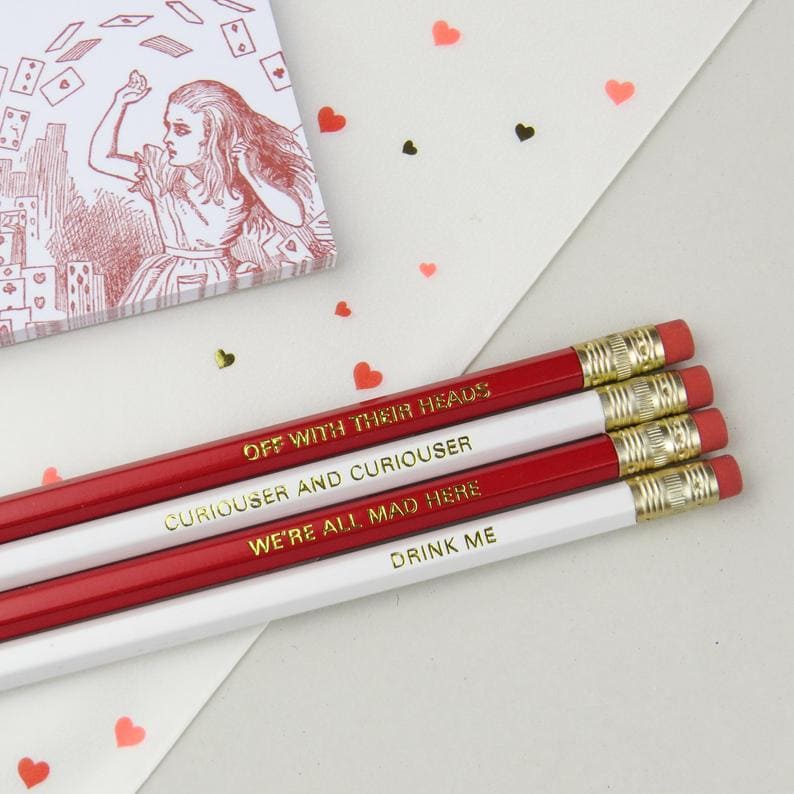 This set of engraved pencils is a great gift idea for Alice in Wonderland fans. They'll be able to jot down all the impossible things they come up with (or complete math homework) with this Alice in Wonderland quote pencil set.
Alice in Wonderland Teacup
It looks like a stack, but it's just one teacup. Alice in Wonderland fans are going to love sipping their favourite hot drink out of this whimsical mug, though.
Alice Stuffed Toy
If they're a fan of stuffies and Alice in Wonderland they're definitely going to be a fan of this one. This adorable Alice stuffed toy is made by Funko, so it has a cute, simple design. Great for kids or adults!
Alice in Wonderland Doorknob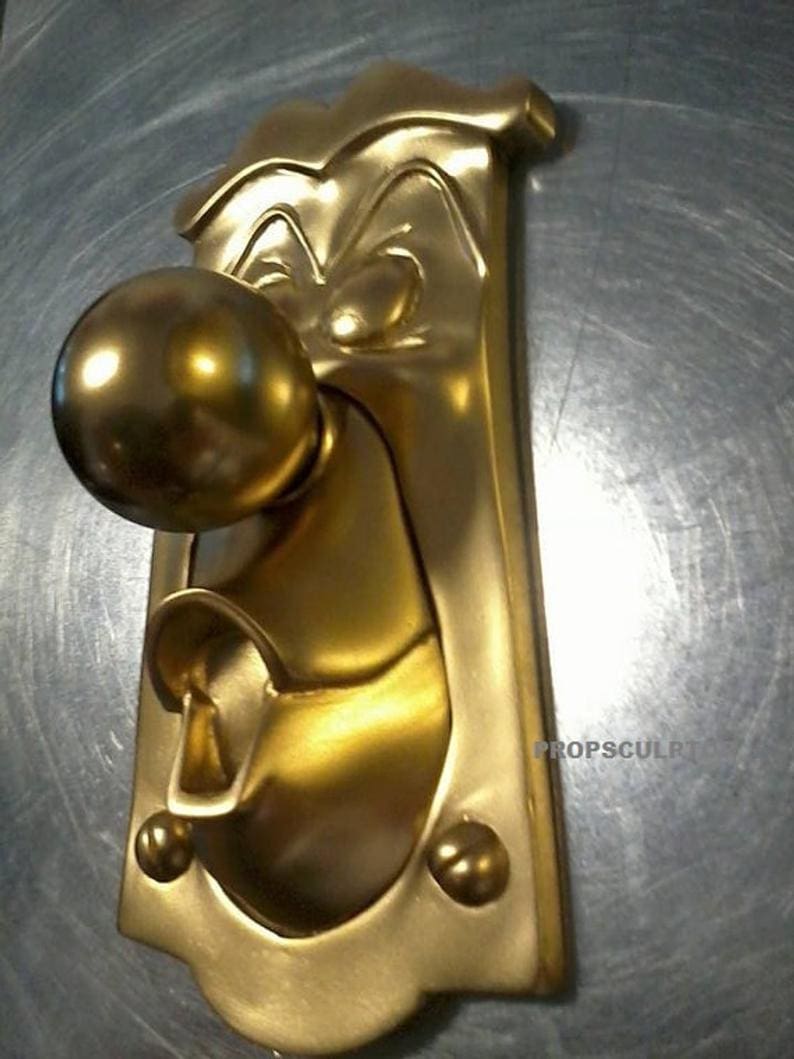 This looks like it's straight out of the movie! This hand molded, cast piece turns your home door knob into the one from Alice in Wonderland. This is definitely one of the ultimate Alice in Wonderland gifts for die-hard fans!
Now that you're inspired by the best Alice in Wonderland gifts out there, time to celebrate their unbirthday (or whatever you're shopping for) by giving that Disney movie fan the perfect gift.