Disclosure of Material Connection: Some of the links in this post may be "affiliate links." This means if you click on the link and purchase an item, I will receive an affiliate commission. Disclosure in accordance with the Federal Trade Commission's 16 CFR, Part 255. This site is a participant in the Amazon Services LLC Associates Program, an affiliate advertising program designed to provide a means for sites to earn advertising fees by advertising and linking to Amazon.
Books have always been one of the classic "staples" of nerds, long before geek culture made it cool. Although not always, it's pretty common for these things to cross over and you'll find plenty of geeky book worms out there. That's where these nerdy bookends make great gift ideas for bookworms and geeks alike.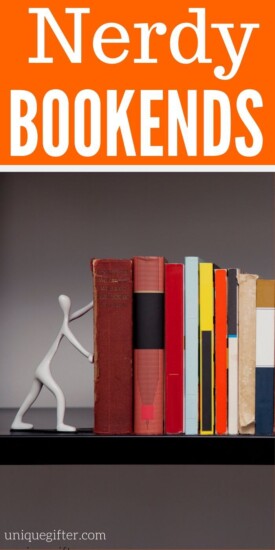 Totally Awesome Nerdy Bookends You Need To See
Bookends are a great way for someone to not only display their reading collection but also to show off some of their other interests. These are perfect for a nerdy office, geeky baby's room, or just to display in someone's home for a unique twist on a traditional item.
When in doubt, go to the library
Let's start off with something for the diehard book nerds. These cute cursive letters come in custom colors and are inspired by the Harry Potter series.
Thor's Hammer Bookends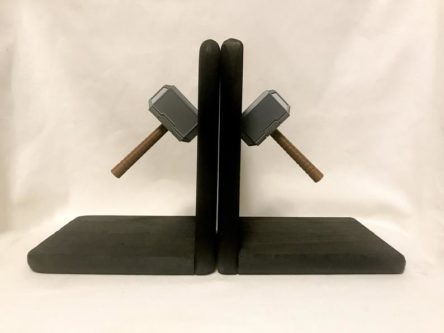 Comic book geeks and superhero fans are going to love these nerdy bookends. Mjolnir looks like it's flying through the air to make sure the books are safely standing on any shelf.
Pokemon Bookends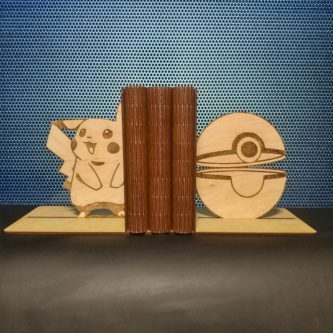 What better place to tuck someone's Pokemon manga collection or just for a die-hard Poke-fan. These nerdy bookends have Pikachu on one side and a Pokeball on the other.
Portal Bookends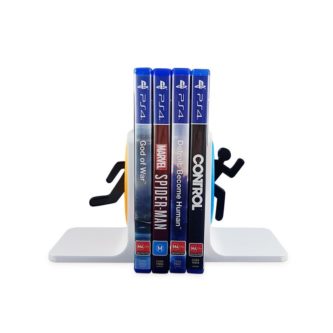 Bookends also make great video game stands! These are inspired by the game "Portal" and these bookends feature the iconic image of a character walking through the orange and blue portals in the game.
Author Bookends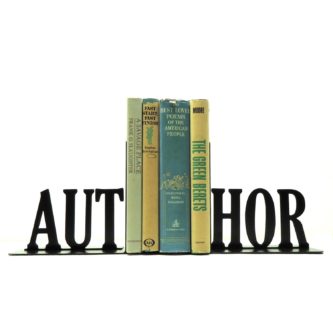 This is great for a book nerd who also happens to be a writer or author. What better way to display their published works?
Lord of the Rings Bookends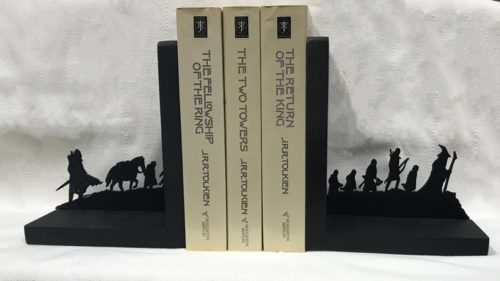 One of the most classic book series of all time! These bookends show the crew from Lord of the Rings marching on their journey. Perfect for fantasy geeks!
AT-AT Nerdy Bookends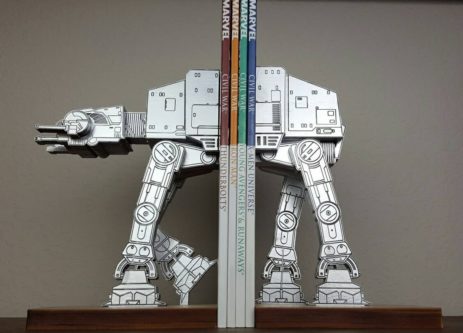 This might end up being a really long AT-AT but Star Wars fans are going to love using it to display their books. (Even if the extended universe is no longer canon.)
Final Fantasy Bookends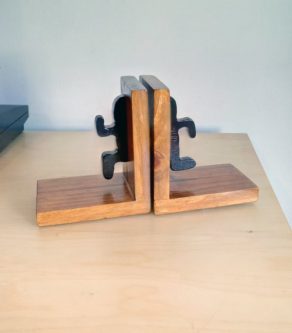 These nerdy bookends are perfect for gamers! Inspired by the famous Final Fantasy series, they have half of a Cactuar on each end.
TARDIS Nerdy Bookends
It's truly bigger on the inside! There's no limit to how many books will fit inside this Doctor Who TARDIS book end set.
Superwoman Bookend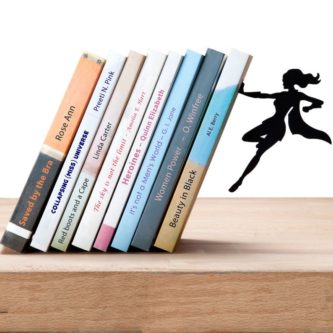 This would be so cute in a kid's room! She's flying through the air and keeping the books from toppling over.
Legend of Zelda Bookends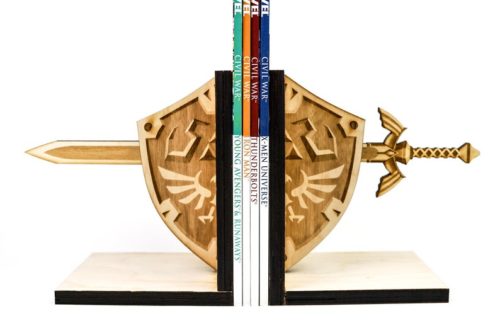 An awesome gift idea for Zelda fans! These nerdy bookends feature the Hylian shield and Master Sword combo that Link famously wields.
Reversible Nerdy Bookends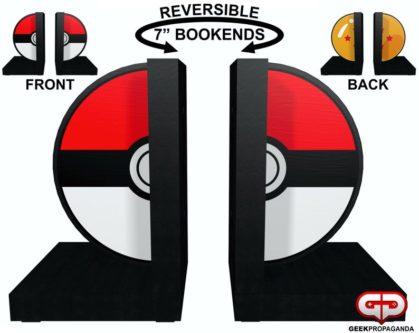 Kind of a two in one! The front features Pokeballs from Pokemon and the back Dragonballs from Dragonball. Both are going to be well-loved by geeks and they'll enjoy even more that they can flip them depending on their mood.
Senpai Bookends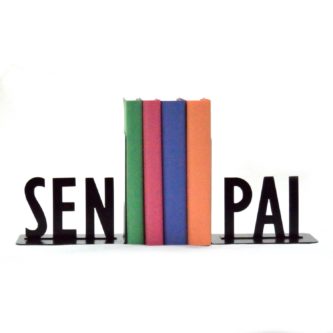 These are a perfect gift idea for anime or manga lovers to store and display their favorites. Senpai is a Japanese word for upperclassmen but it's very popular in anime and manga.
Mario Wooden Bookends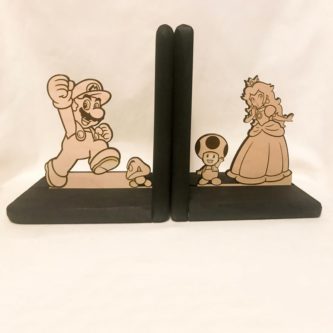 These are a great gift idea for Mario fans and kids! What's nice is they're made of wood and can be custom stained in your choice of colour.
Yoda Using the Force
You can't have nerdy bookends without someone using the force to hold them up! This one features Yoda in his classic pose.
Platform 9 ¾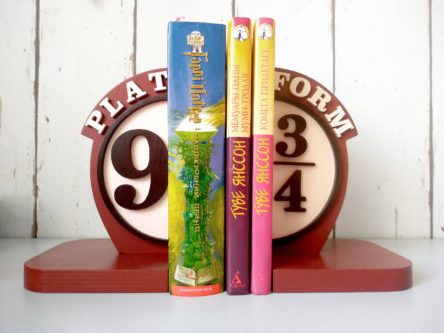 Harry Potter is one of the most popular books series of our generation. These nerdy bookends would be perfect for displaying their collection of Harry Potter books or movies.
Hodor Bookends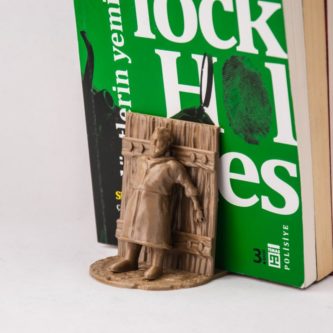 It's a good thing that Hodor is there to save the day! Game of Thrones (A Song of Ice and Fire) fans are going to love these nerdy bookends, trust me.
Remember that buying something like nerdy bookends is less about storage, and more about the display, so they're a great choice for a geek or fan of these nerdy series.