Oh, the Leo man. He may be close to Virgo on the Zodiac calendar, but he's entirely a different breed. Creative, passionate, and humorous. He's hilarious, great at parties, and overall a well-rounded good guy. But finding the perfect gift ideas for a Leo man is difficult, so let's take his zodiac sign and put it to good use, finding the perfect gift idea for this Leo man in your life. We here at Unique Gifter are happy to help you with that.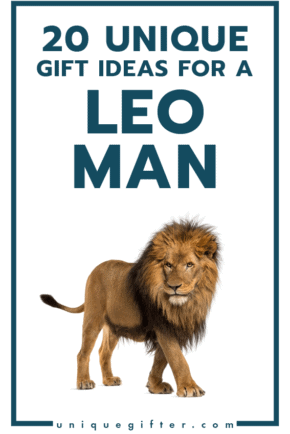 Here Are 20 Gift Ideas For a Leo Man
If you're looking for a Leo woman, we've got you covered there too.
There you have it! Those are 20 gift ideas for a Leo man, so you can put his horoscope to use when picking out a gift for your boyfriend or husband (or friend!). Which ideas are your favorites? Come find us on social, we are @ugifter on Twitter and @uniquegifter on Instagram.