Disclosure of Material Connection: Some of the links in this post may be "affiliate links." This means if you click on the link and purchase an item, I will receive an affiliate commission. Disclosure in accordance with the Federal Trade Commission's 16 CFR, Part 255.
Internet friends are real friends. Get them a little something to show that you love and care about them even if you can't see them in person much or at all. Any of these gifts are sure to make your internet besties smile.
Gift Ideas for Internet Friends
All these gift choices are perfect for birthdays, Christmas, holidays, or just to send a thoughtful gift to your internet/online or long distance friends. Even if virtual friendships are real getting something physical in the mail is always a welcomed surprise.
Best Friend Keyring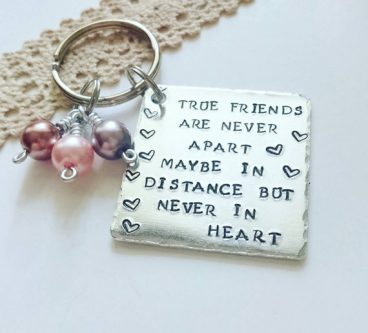 This best friends keychain will remind your friend that you're thinking about them even if you're not there. Plus you can customize your own message if you'd perfer.
Poke Card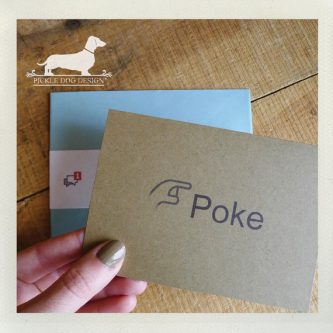 Sometimes it's more satisfying to poke someone in real life than on Facebook. This card will definitely make them chuckle at the lengths you went to for an arbitrary message.
I Love My Computer Mug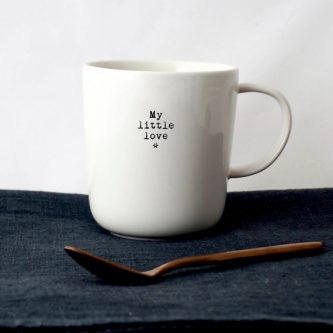 When all your friends live inside the computer it's really hard not to love it. Perfect for those of us who are a lot more social online than in real life.
Social Media Magnet Set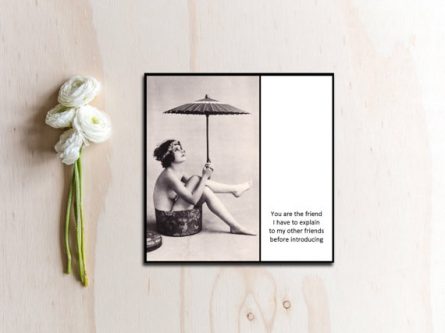 If you and your internet friend met on social media this is a great way to remind them of you. Now they can bring a bit of your relationship to their home and think of you every time they RT the fridge.
I Miss You Card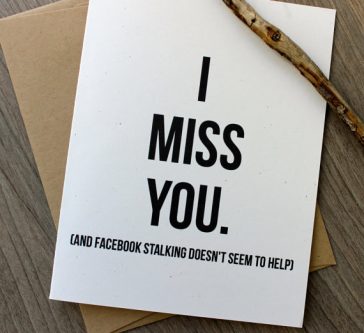 Do you ever miss someone and go onto their Facebook to fill the void? Let your internet friend know you'd like to spend more time with them than just on social media.
I Have Plenty of Friends Shirt
An honest gift for that internet friend who seems to have no social life in real life but is always busy online.
I Know You From The Internet Button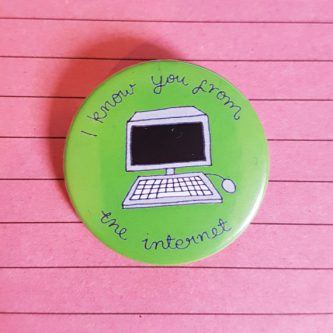 This cute button can remind your friend that while you don't know them in real life they are someone that you care about all the same.
Long Distance Mugs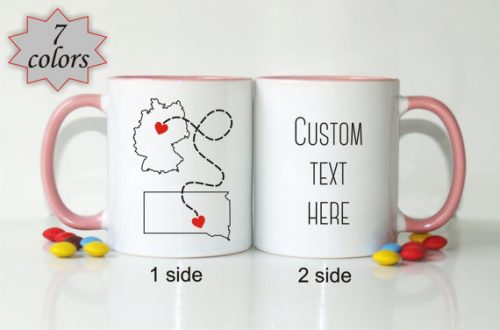 These adorable matching mugs try and shrink the distance between you and your internet friend. Now you can think about each other every morning!
Heart Tie Clip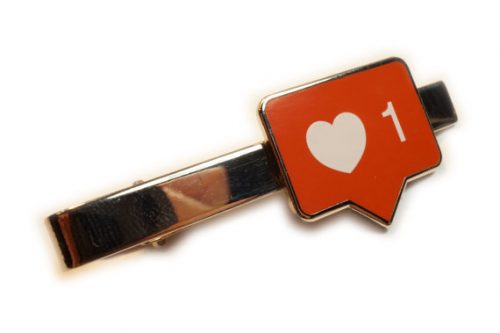 Give the tie-wearing internet friends in your life a "like" with this Instagram-inspired heart tie clip.
Player 1, Player 2 Bracelets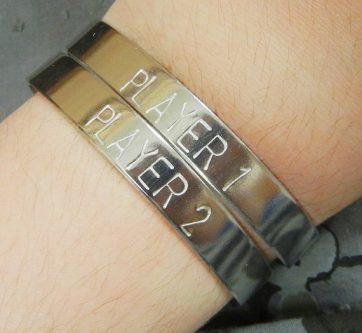 Hand stamped bracelets for you and your online gaming bestie. They also do custom orders so you can get any of your in-jokes printed up.
Chocolate Message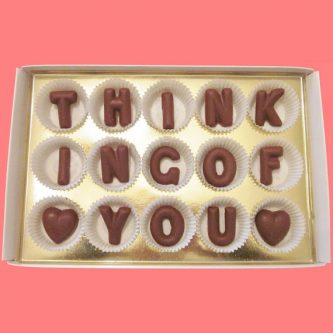 Use chocolates to tell your internet friend that you think of them. The most delicious way to tell them you care.
Care Package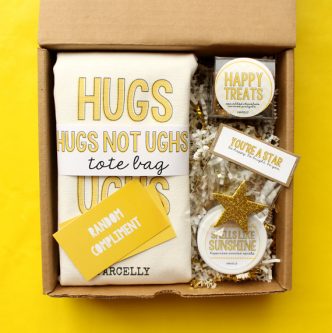 You can't be there but you wish you were. The next best thing is to send a care package to help them feel better, celebrate, or simply brighten their day.
Best Friends Shirt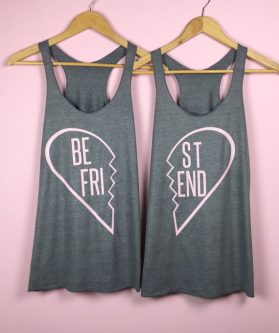 One half for you, the other for your internet bestie. Wear them on the same day and coordinate your Instagram posts, obviously.
Custom Calendar
If you've spent time together then you can include pictures of your memories and if not 12 photos of you are sure to excite them with each passing month.
I'm a Lot Cooler on the Internet Shirt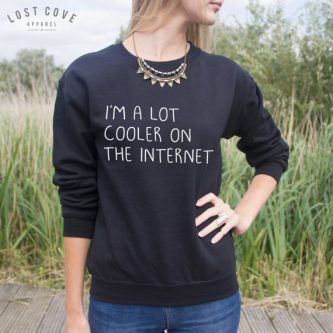 For those internet friends that seem really cool but you've gotten to know well enough to know they're not.
Rouxbe Online Cooking Course
Your internet friends are already very internet-savvy, but they have probably never before seen an online course… for cooking! Let them level-up their IRL food game with one of these extremely well-executed online cooking classes. Click here to read a full review of Rouxbe.
Browser History Bracelet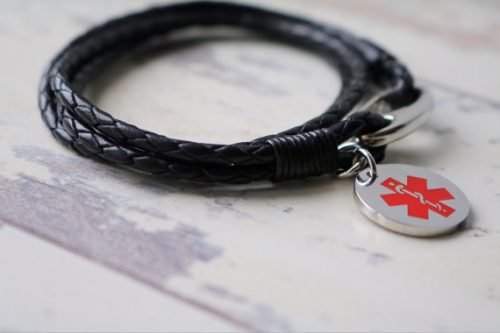 Alert! Upon your friend's death, someone must clear their browser history. Now, if the worst happens, those taking care of them will know what to do. Phew.
Social Media Family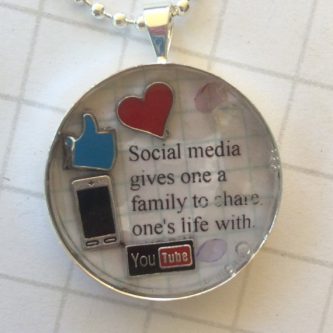 Show them your social-media-based relationship still feels like family – at least to you.
Food
Everyone loves food. Surprise your internet friend with snacks they can enjoy while spending more time on the internet.
Custom #Bracelet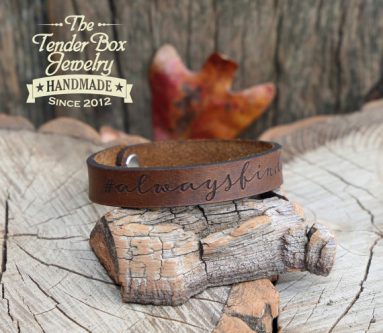 Come up with your very own internet friend hashtag and have it engraved on a leather bracelet.
Weirdos on the Internet Card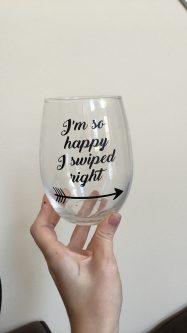 The perfect card for when you just want to let your weirdo internet friend know how much you care.
Living far away from the people you really care about sucks. Hopefully, a few of these gift ideas will help bring the two of you closer together.