Dinosaurs are not just for kids – all ages can appreciate the magnificent, extinct beats. Dinosaur enthusiasts have a lot of gift ideas to choose from: here are a whole bunch of dinosaur themed gifts for adults that we think are just dino-mite.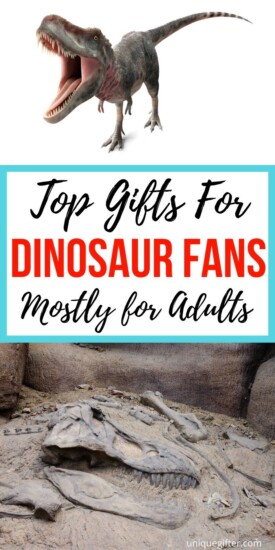 Never fear, my friends. There are quite a few things out there that you can justify owning as an adult, from the classy to the entertaining.
Fun and Unique Dinosaur Themed Gifts for Adult Dinosaur Enthusiasts
Here are 65 Dinosaur themed gifts that are mostly for adults, enjoy!
Dinosaurs may have gone extinct over 65 million years ago but the dinosaur love lives on forever in our hearts with these dinosaur themed gifts for the adults in your life. After all: who doesn't love dinosaurs?