Just because your little baby is all grown up and Easter morning hunts are a thing of the past doesn't mean you have to resolve to end your Easter shopping. These Easter gift ideas are perfect for adult children who are already moved out and living their own lives.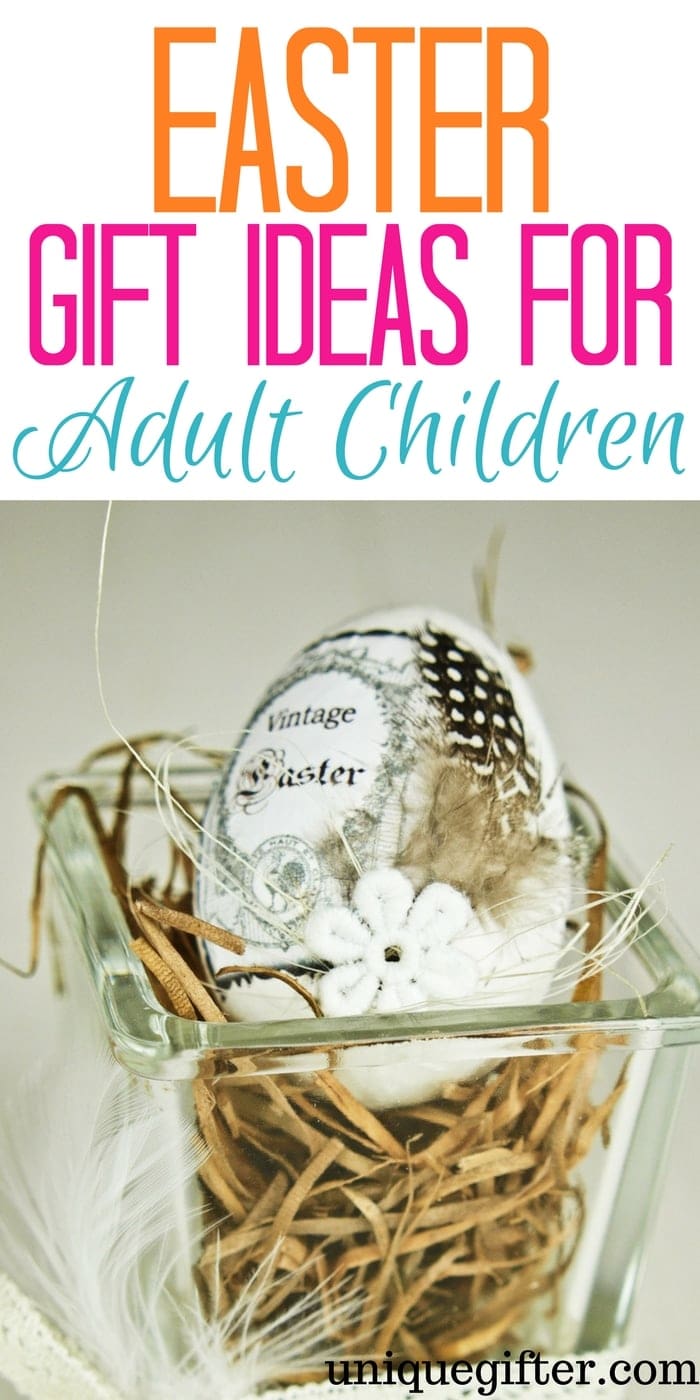 Adult Children Approved Easter Themed Gift Ideas
For this list, I stuck with Easter and spring themed gift ideas that adult children will love. I'm a big fan of themed gifts, and these are cute on their own or perfect Easter basket fillers too.
If you need more adult oriented gift ideas, try these easter gift ideas for my girlfriend and easter gift ideas for my boyfriend. There's a few goodies there that parents can buy their adult kids too!
Hopefully you found some festive inspiration from these Easter gift ideas for adult children. If you want to do something really unique for your adult children on Easter consider putting together Easter baskets like you did when they were kids. I know I would love it if my parents did that for me!