It's an awkward time being a tween girl and an even harder time to shop for. They're almost teenagers but still kind of kids. Get her something she'll love this Easter with these gift ideas for tween girls.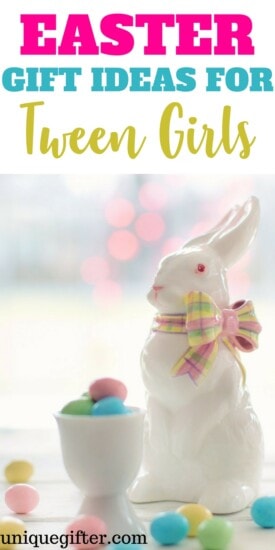 As a parent of tween girls myself, I tried to choose gifts that balance that desire to grow up that most tween girls face with fun age-appropriate presents.
Easter Gifts and Basket Fillers Tween Girls Will Love
Now that your daughter is approaching the teen years, it's time to swap the childish Easter gifts you're used to buying with some more thoughtful, grown up Easter gift ideas for tween girls.
Even if they don't believe in the Easter bunny, this holiday can still be a lot of fun for your tween. Arrange a big kid egg hunt and have fun!