Disclosure of Material Connection: Some of the links in this post may be "affiliate links." This means if you click on the link and purchase an item, I will receive an affiliate commission. Disclosure in accordance with the Federal Trade Commission's 16 CFR, Part 255. This site is a participant in the Amazon Services LLC Associates Program, an affiliate advertising program designed to provide a means for sites to earn advertising fees by advertising and linking to Amazon.
We all have that one friend who is 100% into her star sign, constantly checking her horoscope. If she's a Sagittarius, there's good reason to be loving on her astrology. Sagittarius women are dreamers, adventurous, positive, encouraging, and still somehow extremely hard to buy for. But luckily for us, there are TONS of great gifts for that loud and proud Sagittarius woman. Without further ado, here are 20 gift ideas for a Sagittarius woman.

Here's Your Shopping List
So go ahead and get started.
Gift Ideas for a Sagittarius Woman
This Gorgeous Bow-and-Arrow Ring
Perfect for the proud Sagittarius who likes to be slightly subtler with her astrological sign.
Or for The Less Subtle Sagittarius, Try This T-Shirt
This shirt is not only a great statement of pride for your Sagittarius friend, but it also adds a "pop" of comedy to her wardrobe.
Sticking with The Comedic Vibes, How About Some Sagittarius Word Magnets?
Perfect for crafting the perfect haiku or sending messages to her roommates.
Speaking of Crafting, A Paint Set Would Be Perfect for A Sagittarius
People who fall under the Sagittarius sign tend to be on the creative side, so why not let their creativity shine with a brand new paint set?
Not Interested in DIY-ing a Painting, Here's One That's Premade
And great for showing off how pretty their star sign looks in the night sky.
Is Digital Art More Their Style? Check Out This Gorgeous Sagittarius Skyline Poster
It's just subtle enough to show off their astrological pride in any room of the house!
Blown Glass Sculpture
Does your friend want to make a statement in their living room? Check out this blown glass sculpture.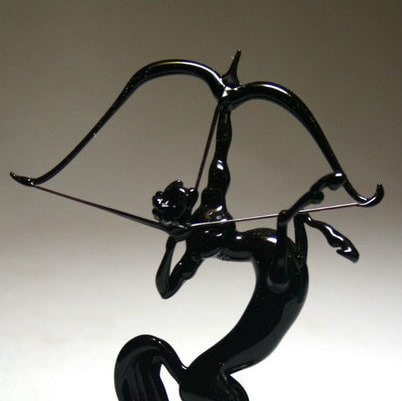 This sculpture is four inches tall and is made entirely of colored glass. Shiny!
Throw Pillows
To top off her zodiac-inspired house, check out these beautiful throw pillows. If she's re-doing her home office, be sure to check out this list for fun ideas.
Perfect for a sofa or on top of bedding.
Sagittarius Travel Mug
Does your friend like a hot beverage in the morning? Try this Sagittarius travel mug.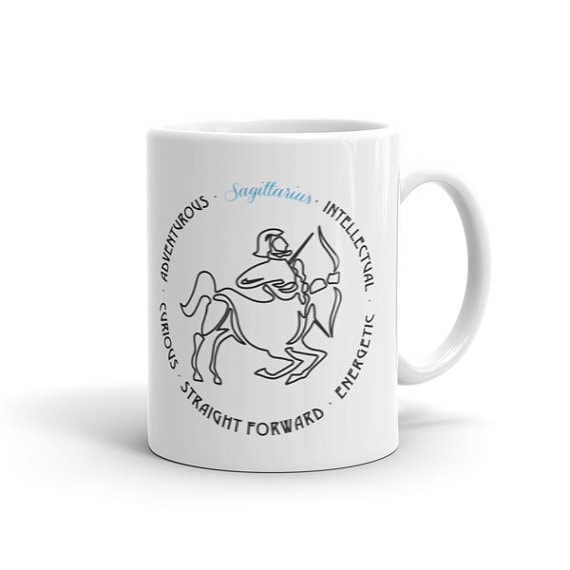 This travel mug comes in two themes: day and night. Both are gorgeous!
Tea Sampler Gift Box
But you can't just give her a mug without anything in it… try this tea sampler gift box.
Or This Hot Cocoa Gift Box
Sagittarius Tote Bag
And while your friend is carrying their hot beverage of choice around outside, a Sagittarius tote bag is perfect for carrying everything else.
iPhone Case
Also perfect for your Sagittarius friend out on the town is this iPhone case.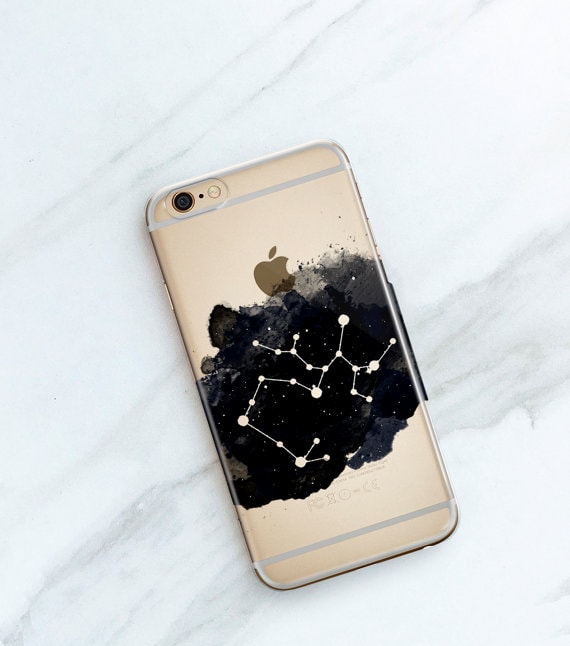 The paint spatter with the constellation looks so fun and artsy!
Necklace
This necklace is a great accessory to any outfit
Turquoise Agate Boho Bracelet
If bracelets are more her thing, then check out this turquoise agate boho bracelet.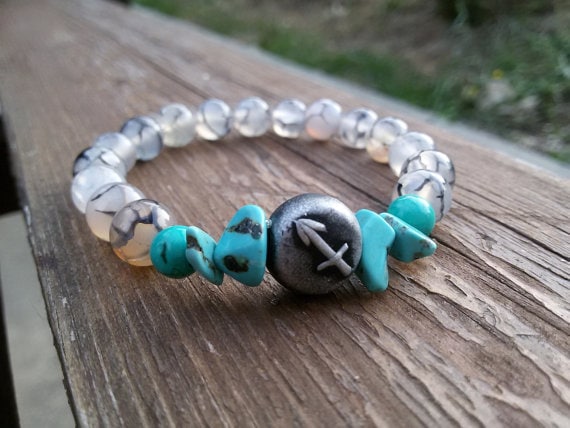 This bracelet is also said to have protective properties to it.
Adventurous Sagittarius Book
Sagittarius's are known to be adventurers at heart. The adventurous Sagittarius would love this book on adventuring around the world.
Sagittarius Zodiac Painting
Does she have a reading book? How about this Sagittarius zodiac painting over a dictionary page for some ambience.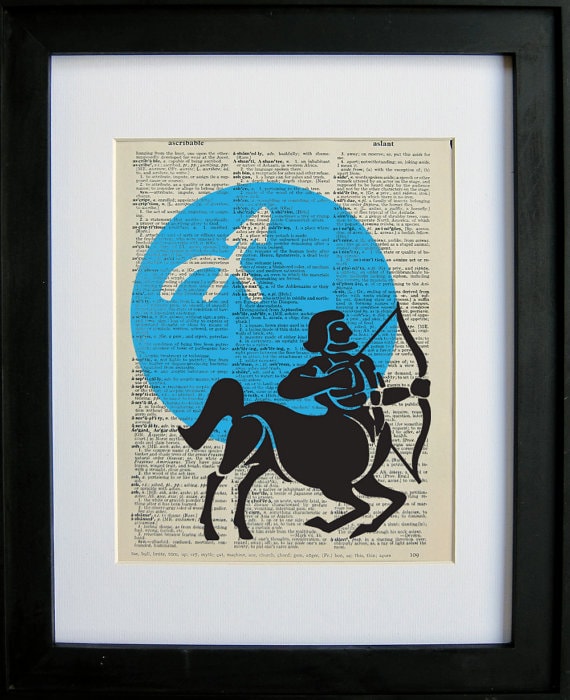 A great addition to any place surrounded by books of any kind.
Sagittarius Pixie Fairy Garden Kit
Does starting a fairy garden sound like something your friend would love doing this Spring? Then why not start her off with a Sagittarius pixie fairy garden kit. If you think she'll be into gardening, here is a list for gifts for adult gardeners.
Tshirt
Want a funny gift for your Sagittarius friend? Check out this T-shirt.
Or These Socks
Are you going to give your friend the best zodiac-themed present this year? Tell us what your favorite ideas are in the comments and let us know if you get one of these!