Disclosure of Material Connection: Some of the links in this post may be "affiliate links." This means if you click on the link and purchase an item, I will receive an affiliate commission. Disclosure in accordance with the Federal Trade Commission's 16 CFR, Part 255. This site is a participant in the Amazon Services LLC Associates Program, an affiliate advertising program designed to provide a means for sites to earn advertising fees by advertising and linking to Amazon.
Yay! The end of the school year is here! You want to give your fourth graders one last thing to remember you and the school year by, but you aren't sure what to get them. The ideas in this list are all fun and exciting.

Fun And Enjoyable End of Year Classroom Gifts for 4th Grade Students
Dry Erase Boards with Markers and Erasers
Dry erase boards with markers and erasers are perfect for practicing writing and drawing, and being able to start over whenever they feel like it.
Assorted Color Tote Bags
These assorted color tote bags will be great for filling with fun stuff for them to do, or for bringing home special books or other things that are theirs from the classroom.
Bright Polka Dot Pinwheels Set
Bright polka dot pinwheels will be fun to play with outside when there is a breeze.
Mini Beach Sand Pail Playsets with Tools
Beach, sand, or dirt play is fun when there is a sand pail and tools involved.
Smiley Notepads
Smiley notepads will help them keep track of important things over their summer vacation.
Kids Puffy Stickers Set of 1500+
Puffy stickers are even more fun than regular stickers and this set of over 1500 is enough for everyone in your classroom.
Bubble Wand Assortment
Bubble wands are most kids favorite kind of bubbles and they come in different colors too.
Jump Ropes
Help them improve their jumping and rope skills with their very own jump rope!
Ultimate Frisbee Bulk Flying Discs
Frisbees are awesome for writing special messages, their names, and more with a permanent marker.
Two 5 Pound Jars of Animal Crackers
Animal crackers are a great snack that most kids absolutely love!
White T-Shirts
These white t-shirts can be used for autographs from other students or a favorite quote, or maybe even both!
Neon Bouncy Balls
Neon bouncy balls are fun for all ages and since they will be spending more time outdoors, that is the perfect place for them to bounce them.
Hacky Sack Kickball Assortment Set
These hacky sacks in this assortment set look so fun and awesome!
Mirror Lens Sunglasses
Mirror lense sunglasses are cool, and will also keep their eyes protected as they spend more time in the sun and outdoors in general.
Rainbow Heart Crayons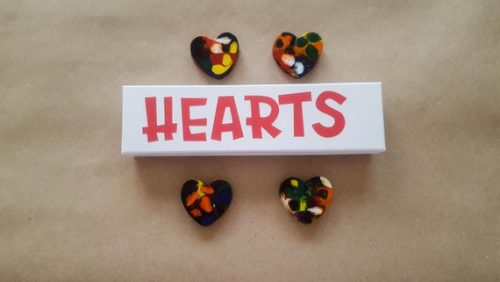 Remind them how much they, and you, have enjoyed the school year with these rainbow heart crayons. A note such as, "I loved watching you learn and grow this school year and am excited to see your progress continue" can go a long way too.
Class Set Personalized Water Bottles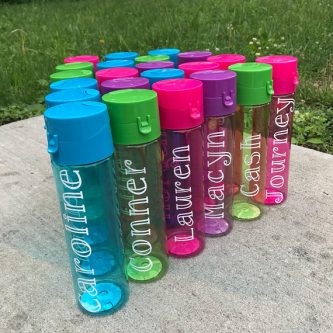 Personalized water bottles are a lovely gift that makes them feel even more special because it has their name on it and no one else in their family can claim it.
Geometric Shape Coloring Bookmarks Printable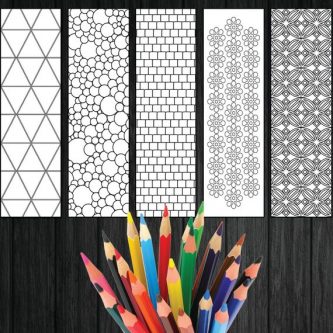 These bookmarks are great for getting them to color and for keeping their place in books they read this summer.
Terra Cotta Pots Set of 10
Include a packet of seeds with these terracotta pots and they can grow their own flowers, or other plants this summer.
Wildflower Combination Seed Mix
On their own, or paired with the pots above, these wildflowers will be fun to watch grow.
Neon Friendship Rope Bracelets
They have created lasting friendships during this school year, don't let them go home and forget about their friends.
As fourth grade comes to an end for your students, it is bittersweet, but a gift can brighten their day, along with the excitement of being on summer break.