If you are teaching or assisting in a kindergarten classroom, you might need a little guidance on what to get your students, or the classroom as a whole, for Easter gifts.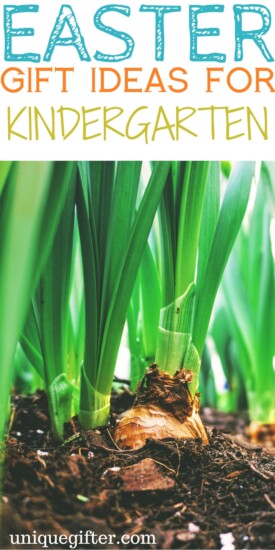 Whether you are covering the holiday itself, or springtime topics, the following suggestions will help you get started on the perfect gifts for kindergarten. Most, if not all, are educational on some level, but also fun!
Kindergarten Classroom Gifts for Easter
These gifts are geared towards kindergarten aged kids and classes, but they're great for home or daycares too.
Kindergarten is a great time of learning and just having fun. So many of these Easter gifts for kindergarten are perfect for not only classrooms, but for the kiddos at home too. Everyday is a time of learning and fun, school or not!