Disclosure of Material Connection: Some of the links in this post may be "affiliate links." This means if you click on the link and purchase an item, I will receive an affiliate commission. Disclosure in accordance with the Federal Trade Commission's 16 CFR, Part 255. This site is a participant in the Amazon Services LLC Associates Program, an affiliate advertising program designed to provide a means for sites to earn advertising fees by advertising and linking to Amazon.
These beautiful first look gift for her are exactly what you are looking for. One of the greatest days of your life is your wedding day. What do you give your bride as a first look idea for her? You want her to feel how special she is and give her a token of your love. Traditionally, you don't see the bride until she walks down the aisle, but that just doesn't always work out that way. The two of you can still have a meaningful exchange when everyone else isn't around to witness it. You will be just as surprised when you see your stunning blushing bride. Take a look at these gift ideas to show her how much you care.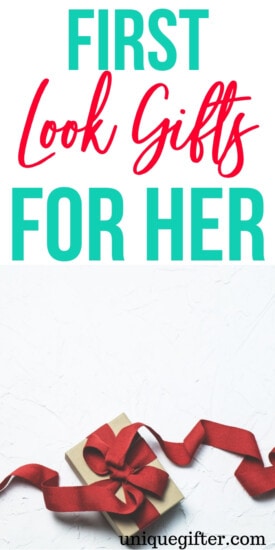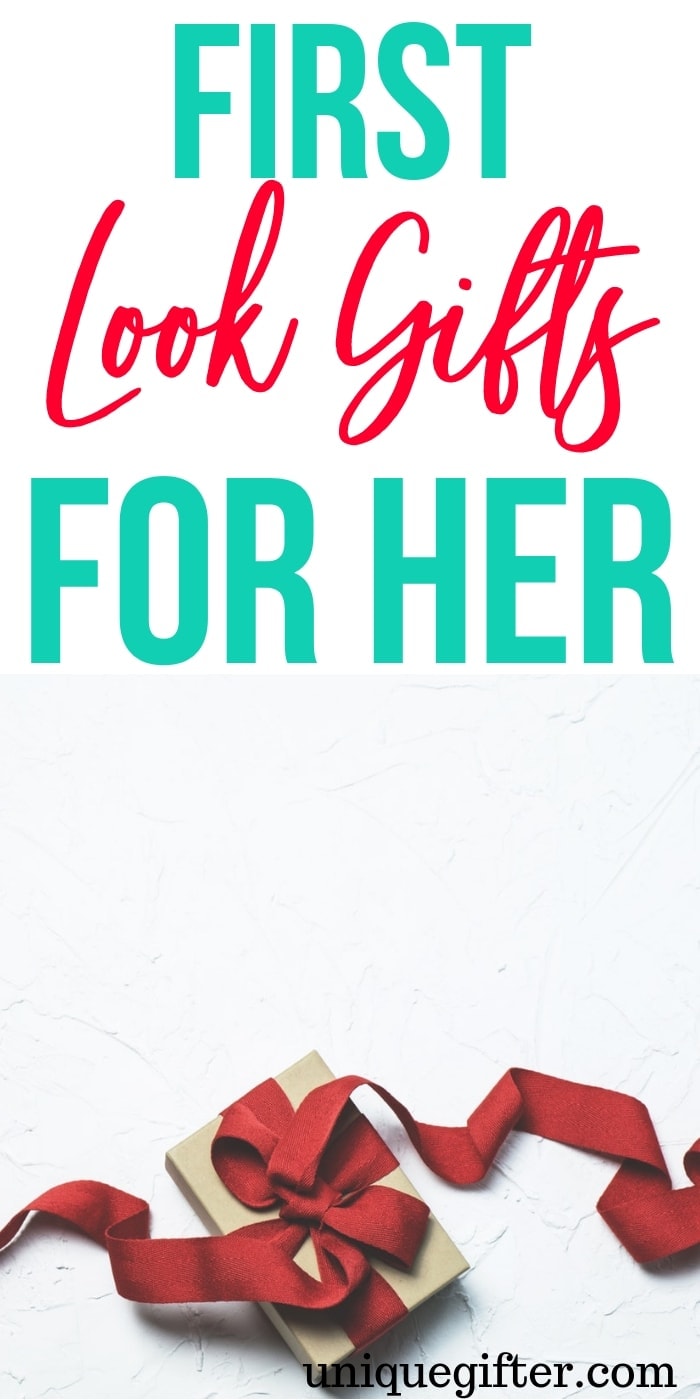 20 Thoughtful First Look Gift Ideas For Her
Melt her heart with any of these presents that are perfect for her.
Frank Sinatra "The Way You Look Tonight"
This is a unique and sweet gift that she can hang on the wall and remember forever. She will love the thought and mindfulness behind it.
Wooden Keepsake Box
A gorgeous memory box made out of wood that can be personalized just for her. She will be able to store all of her sweet memorabilia from her wedding day in one spot.
Diamond Solitaire Necklace
Besides you, a diamond is a girl's next best friend! She will be so excited when she lays her eyes on this terrific necklace. She can even wear it down the aisle.
Coffee Mug
She is going to love drinking coffee, hot tea or hot chocolate out of this mug that has her new name on it. It can be personalized in rose gold font.
Personalized Panties
Add some extra romance to the honeymoon with these elegantly personalized panties that she is going to go crazy for. Plus, you will love to see her in them too!
Charm Bracelet
This charm bracelet is stunning and a perfect piece for her to wear down the aisle. She will love it even more because it came from you.
Last Name Sign
You can never go wrong with a customized sign with her new last name on it! She will love how gorgeous and rustic this piece is. Plus, it will go with almost any decorating style.
Ring Dish
These charming dishes make a fantastic gift idea! She can easily place her ring in the dish when she is in the shower, putting on lotion or any other reason she may need to take it off for a little bit.
Mrs. Sweatshirt
Your bride will love wearing this relaxing sweatshirt for the honeymoon and after you get home. It is made of comfortable cotton, and she may never want to take it off. It has a sexy off the shoulder look too.
Pineapple Tote Bag
There is nothing more stylish than a pineapple tote bag. The bag is perfect for the honeymoon or just daily use.
Message In A Bottle
What a thoughtful and sentimental gift! She will be ecstatic and probably a little tearful when she reads your beautiful letter to her.
Bridal Emergency Kit
Even though your bride is already dressed and ready to go, you never know what catastrophe can show up through the day. Give her this gift of comfort and reassurance that she has everything she needs!
Bride Flask
She might need a little liquid courage or stress reliever! This gorgeous flask is what every bride needs on her wedding day.
Satin Robe
This luxurious robe is made of satin and feels lovely on your skin. She will love this sweet & romantic gesture!
Wedding Day Journal
This journal is terrific, and she will be so impressed! Leave a sweet note for her to read, and she will love it even more.
Relaxation Box
After months of planning and organizing, your bride needs to have some relaxation! Give her this box as a thoughtful gesture!
Sky Art
This stunning piece of art is the perfect way to show her you care. Pick an important date that means something to the two of you and get a photo of what the sky looked like that night — for example, the day of your first kiss, or first date.
Embroidered Hanky
The bride can carry this hanky down the aisle and know that you thought of her. You can customize it too.
Folded Book Art
You can have your initials folded into a book, and it makes the most glorious gift! She will be in love with it!
"Needle In A Haystack" Necklace
This necklace is fun and playful, but also so meaningful. She will love the sentiment behind it too.
When you got married did you receive a first look present from your spouse?