Disclosure of Material Connection: Some of the links in this post may be "affiliate links." This means if you click on the link and purchase an item, I will receive an affiliate commission. Disclosure in accordance with the Federal Trade Commission's 16 CFR, Part 255. This site is a participant in the Amazon Services LLC Associates Program, an affiliate advertising program designed to provide a means for sites to earn advertising fees by advertising and linking to Amazon.
A mom's first Mother's Day is special in so many ways. They are learning how important they are, and sometimes they don't feel they are that strong, important, or smart because taking care of a baby is hard. Taking all of this into consideration, you might want to get your wife, girlfriend, or other loved one, an extra special first mother's day gift ideas!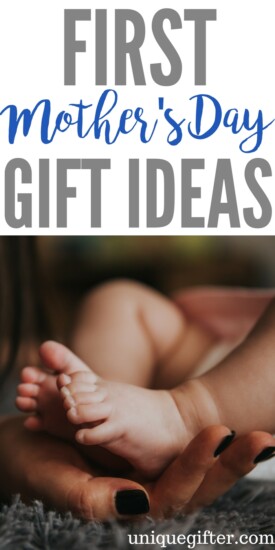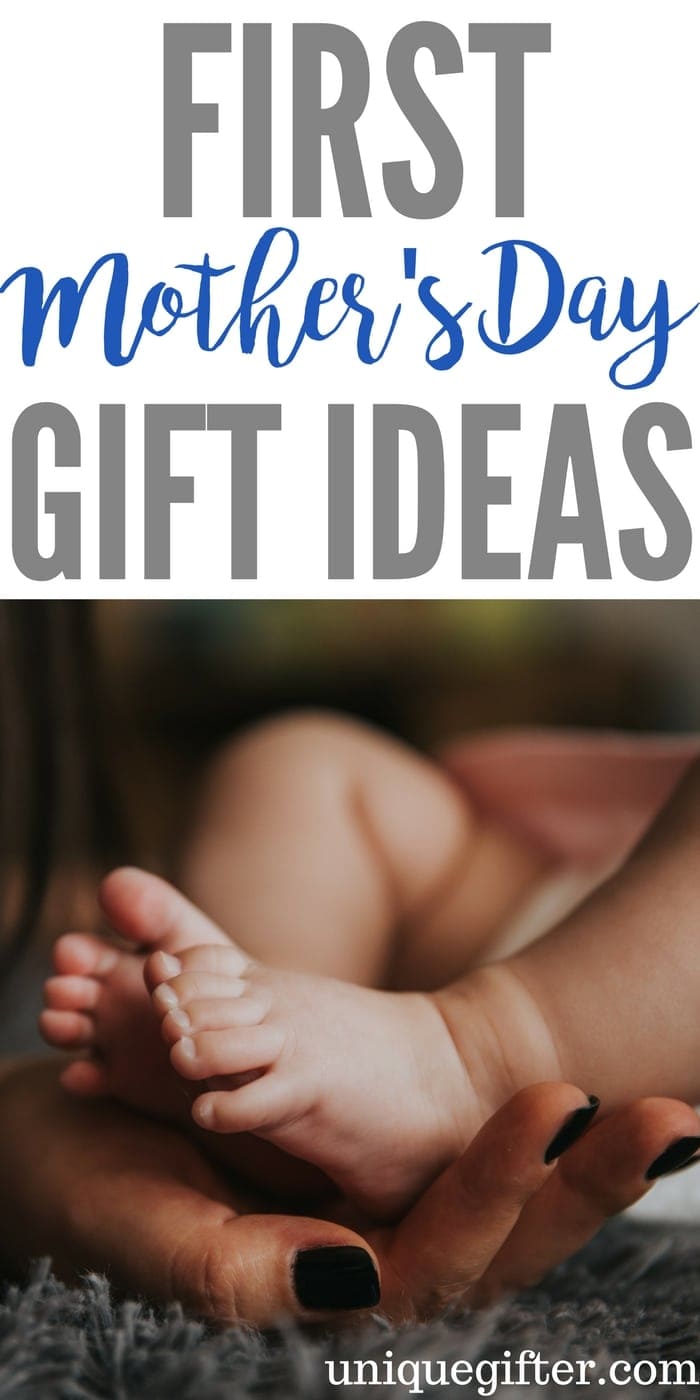 If you're at a loss of what to get, check out the list of ideas below. 
She's gonna love them!
First Mother's Day Mama Bear and Baby Shirt and Onesie Set
For mama and her baby, matching mama bear shirt and onesie will make the mom in your life giddy with excitement, especially if she loves matching her little one.
"A little boy stole my heart" Floating Locket
A baby boy certainly stole her heart, and this floating locket is made even more special since it is personalized with the birthstone of that special baby boy.
"Awesome mother in the making" Coffee Mug
If she is not a mother yet, but is growing a baby and will soon become a mom, this "Awesome mother in the making" coffee mug is the best gift you can give her. You are showing her that you have full confidence in her.
Custom "Mommy Since" Penny Keychain
Pennies with our birth years are great, but for a mom to get their child's birth year on a penny, and then to be able to put it on her keyring, that's just plain amazing!
"I love you mommy, from the top of my head to the tips of my toes" Wall Art
Their baby loves them, and depends on them, fully. This wall art is a beautiful way to remind them of that.
First Mother's Day Wooden Block
This wooden block will look nice in the baby's nursery, or wherever the new mom decides to put it.
Kindle Paperwhite E-Reader
Since the new mom will be spending a lot of time sitting and feeding or just holding baby, a Kindle Paperwhite e-reader will help them pass the time when they're not tending to the needs of the baby, by reading books. They can even read books about parenting and taking care of babies on the e-reader as well. If she's a big reader we have even more gifts for bibliophiles here.  
Personalized Canvas Art Gift
A beautiful, one-of-a-kind personalized canvas with a picture of her and her baby will be the most beautiful gift that she ever receives.
"Mommy Est. ____" Picture Frame
Although life is challenging to care for a new baby, they are still living on a high of adding a new baby to their family. They also need more decorations for their house or the nursery. Help them celebrate their motherhood with this "Mommy, est. ____" picture frame that they can place a picture of the baby, or the baby with them, inside.
Milk Bath Gift Set
Let's face it, they are up all night and taking care of the baby all day, they need to have a nice relaxing bath. They can have that with this milk bath gift set! We have more gift ideas for stressed moms here. 
Baby Feet Charm Bracelet
Baby feet are adorable. She will love being reminded of how much love she has for her little one with this baby feet charm bracelet.
Personalized Baby Stats Keychain
Personalize baby's stats on this keychain that she can hold dear to her heart for a long time as her first Mother's Day gift.
"Mom" and Baby's Name Tumbler
Help her stay hydrated as she takes care of the baby, with a "Mom" tumbler, personalized with the baby's name too.
"Hello, my new name is mommy" Coffee Mug
That's right, her new name is mommy! Each time she drinks her coffee from this mug, she will be filled with a sense of pride.
App Store & iTunes Gift Card
https://www.amazon.com/App-Store-iTunes-Gift-Cards/dp/B00KV30IHG/ref=sr_1_1?s=gift-cards&ie=UTF8&qid=1518133939&sr=1-1&keywords=itunes+gift+card
With all the time she will be spending on her iPhone, or iPad, she needs an App Store & iTunes gift card for books, apps, and music!
LuxSpa Bath Bombs Gift Set
Another nice way for her to get the relaxing bath she needs is with these LuxSpa bath bombs. She will enjoy soaking in the bath and breathing in the pleasant scents after a long day of caring for her sweet baby.
Lucky Sixpence First Mother's Day Charm Keychain
Remind her how far she has come as a mother for her very first Mother's Day, with this extra special charm keychain!
"Ain't no mama like the one I got" Bodysuit for Baby
This adorable bodysuit for the baby will look so nice. Dress the baby in it and surprise her, or give it to her in a gift bag for her to put on the baby herself.
Relaxing Nature Sounds CD Set
She will need to unwind after tough days sometimes, and what better way to do so than relaxing nature sounds to pop in the CD player.
"Then life began… I became someone's mama" Necklace
A new season in her life started when she became a mother, which means she will hold this beautiful necklace close to heart as she celebrates her first Mother's Day.
A mother's first Mother's Day is extra special. They have never been able to celebrate this day before and now they have a little person in their life that they love more than they could have ever imagined. To get them a really nice gift for this occasion will make them extremely happy!