Disclosure of Material Connection: Some of the links in this post may be "affiliate links." This means if you click on the link and purchase an item, I will receive an affiliate commission. Disclosure in accordance with the Federal Trade Commission's 16 CFR, Part 255. This site is a participant in the Amazon Services LLC Associates Program, an affiliate advertising program designed to provide a means for sites to earn advertising fees by advertising and linking to Amazon.
Car lovers can be a little bit finicky when it comes to their cars and buying for them can be even harder that but I have the best list for you for the car lover in your life. Most car lovers love all cars but I'll cool car enthusiasts have a specific type of car that they really enjoy weather that is imports low riders hi riders monster trucks or even the NASCAR nation they have a set of wheels that they really enjoy so what can you buy 50s car enthusiasts.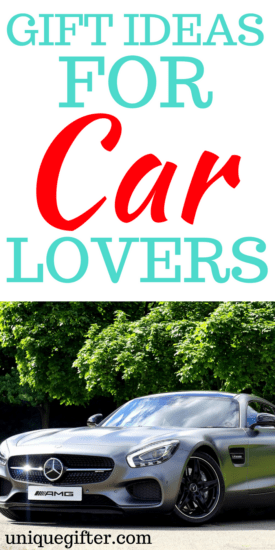 Gift Ideas for Car Lovers
Shock Absorber Pen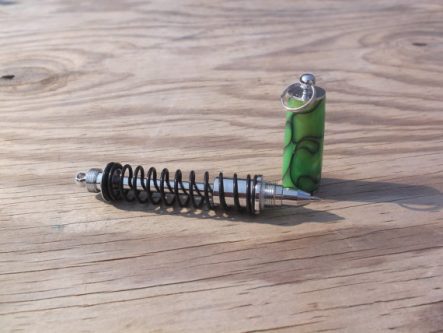 Car lovers will appreciate this shock absorbing look a like pen. From the tip of the pen as its cap to the top, this pen will grab the attention of many. Choose your favorite wood and each piece is slightly different from others. Puts a unique spin on both shock absorbers and pens.
Camshaft air cleaner lamp with led bulb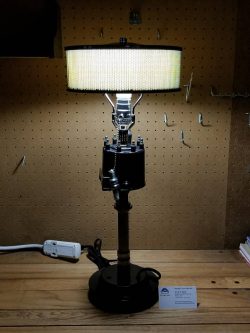 Car enthusiasts love to have car parts all around the house. This is the perfect way that lets him have his car parts in the house but also has an actual use. Light up the room or his desk with this used car part, which used to be a camshaft. What a great way to recycle and put it to good new use.
Tire Snack Bowl With Hubcap Lid – Nascar Fan Motorhead Car Enthusiast Wheel
Have you seen men working in the garage? They can sometimes use things in the garage to hold their food. Gift them something that is cleaner but still represents their love for cars. Comes with a lid to easily transport everywhere they go.
Race Car Footprint Ornament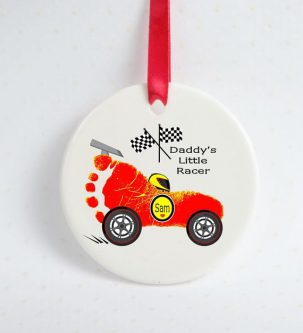 Is your car lover a dad, use their child's footprint to create the shape of the car. A fun and unique way to show off both their love for their child and cars too. Great way to have a reminder of how little their child's footprint size used to be.
Tire Design Coffee Mug, Stainless Steel Interior
A fun way for the car lover to show off their passion of cars. Some car lovers have a couple of sets of tires for their beloved cars, so why not have a mug that resembles it too. A car enthusiast can't have too many tires.
Tool Utensils with case
There is no mistaken what this car lover uses frequently. Add to their tool collection, a set of special tools made just for eating. Having a dedicated tool set for eating means the actual garage tools are used strictly on cars.
Busted Knuckle Garage Cup Toolbox
Now the car lover can have their own way of showing off their love of cars with this toolbox look alike that is found in all car lovers garages. Organize their desk at work or right in the garage as a mini toolbox.
Just One More Car "I Promise"
All car lovers know about this all too well. It is such a common phrase among the car lovers. A popular joke among car enthusiasts. Funny thing is it is always just one more car and they can never have too many.
Cheers Car Mat Coasters
A very handy coaster to make sure their table or desk doesn't get messed up from sweating cups. A fun way to display their passionate love of cars. Having custom car mats are a staple in all car lovers possession.
Custom Car Photo On Museum Canvas
Grab a really nice photo of their favorite car and get it on this museum quality canvas so they can display it in their living room or garage, which is their master bedroom! If you have a really nice photo of them at a car show with their favorite car, that would be a nice addition to their garage.
MagnoGrip Wristband
This magnetic wristband is very helpful for car lovers. Many of them work on cars and having things handy basically at their fingertips means less frustration and more work getting done to the car. Cars have many parts and it is very annoying to lose small bolts and other items when they fall in the engine bay.
Hardware Cabinet
Great addition to all car lovers garages. Has plenty of room and organization for all those parts for cars. With compartments for fuses, wires, zip ties, bulbs, nuts and bolts and various other items for those car projects going on.
1/24 Scale Diecast Model Car Display Case Rack Holder Holds 8 Cars 1:24
No car lover should be without a few model car cases. This car display rack holds eight of their most beloved and treasured cars. It can be displayed nicely in any garage or anywhere in the home. This holds eight, so they will have to choose their most favorite cars to display or get a few because we all know most car lovers have just about a room full of model cars!
Armor All Car Cleaning Gift Pack
Armor All is a trusted brand among car lovers. Gift them some quality car cleaning items so their cars will always be car show room ready. Car lovers crave and need their cars to look better than it did in the showroom. With eight items in this gift pack they will have something to use in all areas of their car.
Classic Car: The Definitive Visual History (Hardcover)
Every car lover should have a nicely designed book about their favorite cars. Featuring various cars from 1940-1980 and over one-thousand photos, and let's not forget about the framable pieces. There will be many conversations about the cars and their history, car lovers can talk for hours about cars.
Car Shelf – With Working Lights!
Car lovers can use different types of shelves. This shelf is in the shape of one of their favorite things, a car. They can put items on their car shelf where it is easy to access and keeps things organized too.
Car Air Purifier
Car lovers take special care and pride in their rides. They need to have their cars in tip top shape and that includes how clean and what it smells like. They will love that you took notice in their love to always keep the car clean and smelling great.
Best Car Wash Bucket Kit
Car lovers can never have too many car cleaning items. Car lovers dedicated to washing, vacuuming and waxing their cars weekly to ensure their pride and joy is always better than showroom ready.
Steering Wheel Race Car – 26.5 Ounce Glass Mug
Car lovers can use this tall glass mug. Drinking their favorite beverage while talking with their other car buddies. All that car talk makes you very thirsty.
Race car t shirt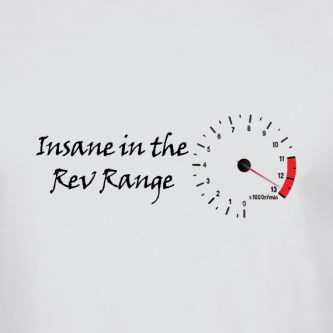 With car lovers it is all about revving up the car. Getting that red line is some serious talk among car lovers. Gift this red liner T-Shirt so the car lover can display their love and passion for cars.
Being a part of a family who enjoys car shows, loud music from their cars, and the most interesting part; car modifications. Car lovers will enjoy these gifts as they get to use them in their hobby or their work on cars. These car lover items are useful, practical and enables them to fuel their love for cars. They can easily display to others their love for cars too. Car lovers can also be pretty picky, everything must be car show quality and their cars have to be car show ready, even if they don't enter their cars.