Disclosure of Material Connection: Some of the links in this post may be "affiliate links." This means if you click on the link and purchase an item, I will receive an affiliate commission. Disclosure in accordance with the Federal Trade Commission's 16 CFR, Part 255. This site is a participant in the Amazon Services LLC Associates Program, an affiliate advertising program designed to provide a means for sites to earn advertising fees by advertising and linking to Amazon.
You got to admit, crabs are pretty cool. When we think about them, we may picture a red cartoonish crab that we've seen in ads, on TV, or movies. Obviously real crabs look a bit different, but to someone who loves them, they can be pretty awesome as well. Check out some of these gift ideas for that special person in your life who just can't get enough of these creatures.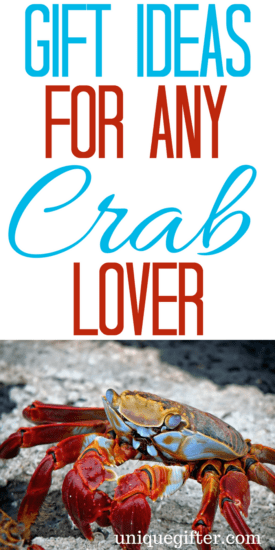 Wow your animal loving friends with even more gifts from our Animal Lover Collection featuring animals from A to Z!
Gift Ideas for Crab Lovers
"Pinch Me" Men's Boxers
Hilarious "pinch me" boxers for that man in your life, whether he has an adoration for crabs or not, will be a huge hit!
Crab Earrings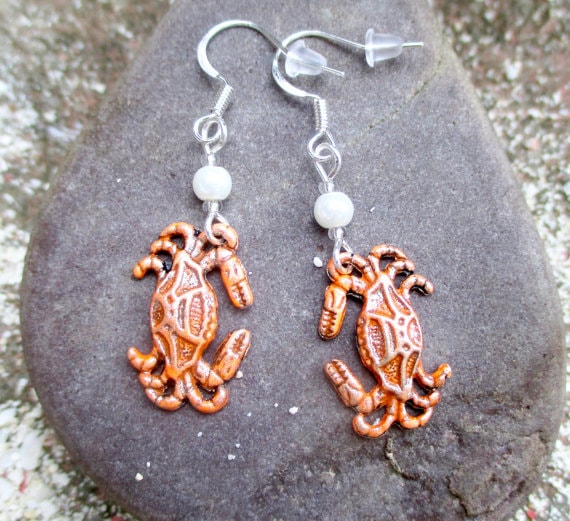 Lots of ladies love jewelry, and if there is a lady in your life who loves cute little crabs, then these crab earrings will make such a wonderful addition to their outfit.
"Find your happy place" Hermit Crab Coffee Mug
Encourage your crab loving friend to find their happy place with this adorable hermit crab coffee mug.
"I'd rather be crabbing" Shirt
Does your friend go crabbing often? If they miss it, or would rather do that than go to a party or other social event, this particular shirt will be a great fit for them!
Crab Trap Christmas Ornament
A Christmas ornament for Christmas, or when it's close to the holiday, makes a nice gift for your crab loving friend.
"An old crab lives here" Sign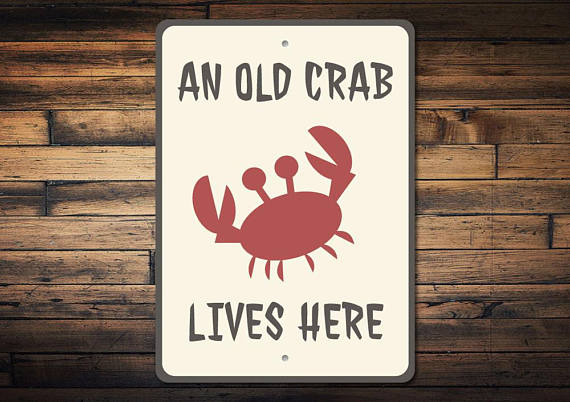 For the crabby "old" person who needs a witty sign for their window to warn visitors, or the one who proudly admits they are grumpy and crabby, this funny sign will make a great gift.
Mr. Krabs Fondant/Cookie Cutters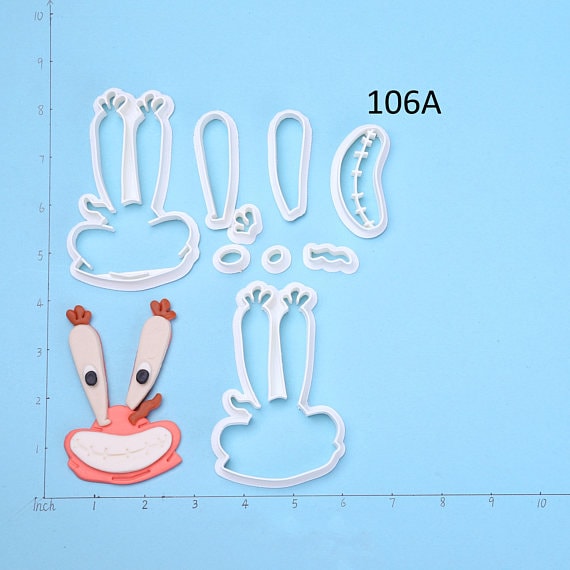 One of the more famous TV show crabs is Mr. Krabs from Spongebob Squarepants. Give your friend the gift of making crab face cookies based on the character.
Crab Backpack for Kids
This adorable crab backpack will be a point of pride for that crab loving kiddo in your life to wear to school or slumber parties.
Crab Ring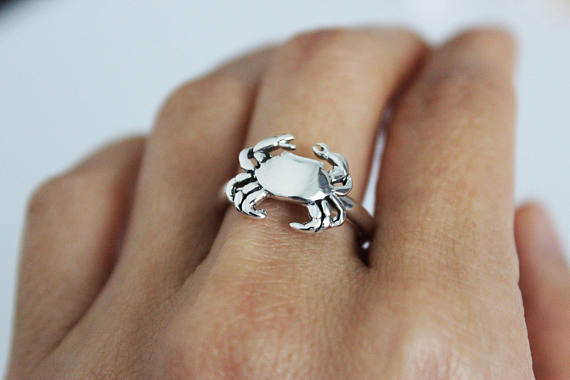 Another jewelry option for the lady who truly loves crabs and can't get enough of them, they will really enjoy wearing this beautiful crab ring on her finger.
Crab Solar Garden Stake
They can decorate their yard with a crab solar garden stake that will catch the eyes of passersby and visitors alike.
Crab Bamboo Cutting Board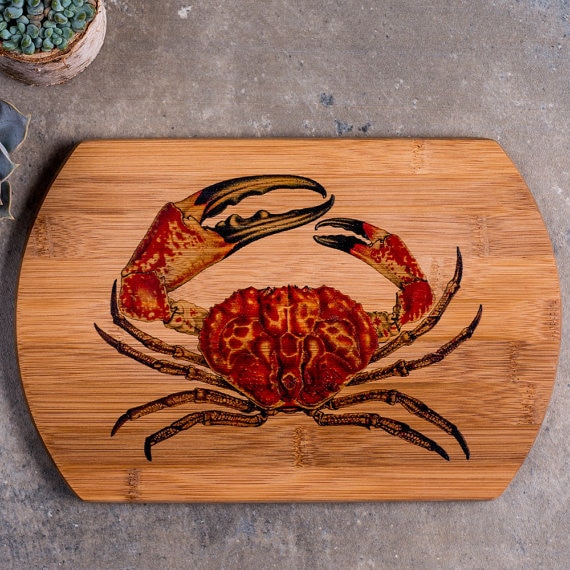 What better gift is there than a crab bamboo cutting board for the crab loving friend in your life? Functional and fun at the same time.
"Crabby before coffee" Mug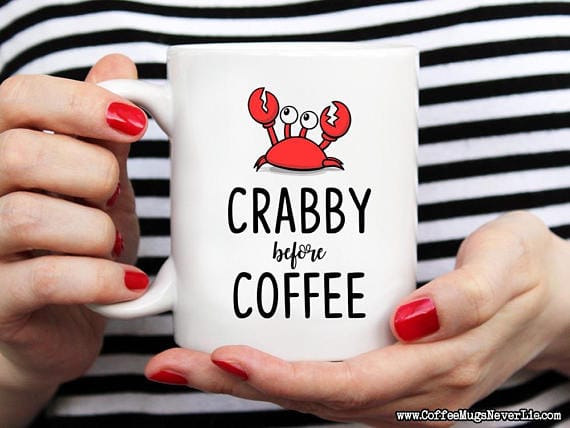 Your loved one is certainly crabby before coffee. If they also love crabs, this will be one of their most favorite coffee cups to drink from in the morning.
Crab Glass Beer Can
I'm not sure about you, but I've never seen a glass beer can before. Think about how unique this would be and how much fun it would be to drink their beer from after a hard day's work, or just as a way to relax!
Crab Cufflinks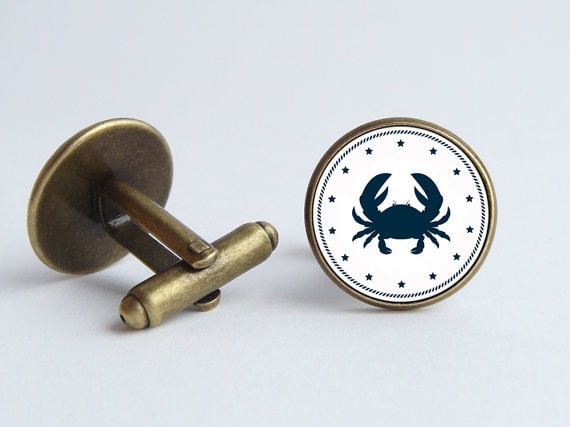 Help your man dress up and be stylish with these crab cufflinks to complement his suit!
Crab Compression Socks
Compression socks can be fun too. These awesome crab compression socks will help with circulation, swelling, and much more, while also being fun to look at and wear!
Maryland Blue Crab Burlap Sack Pillow
Burlap sack pillows are perfect for the person who loves the rustic or farmhouse look. Give your crab loving friend a pillow that will complement their decor and look amazing in their house!
"Life's a beach" Crab Beach Towel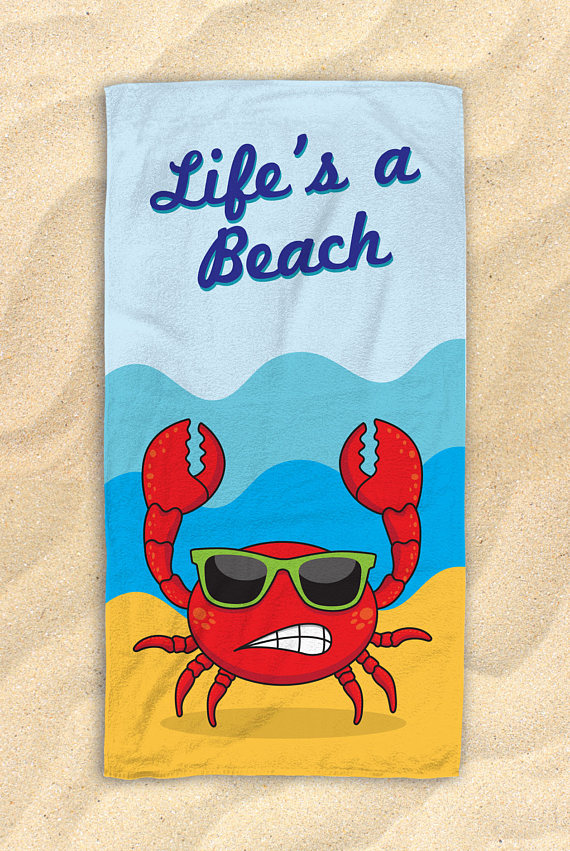 If they spend a lot of time at the beach or the pool, they need this "Life's a beach" crab-themed beach towel.
Crab Claw Bottle Opener Keychain
The coolest way to open a bottle is with this crab claw bottle opener keychain which will make it a breeze and an enjoyable experience as well.
"I'd hit that" Crab Shirt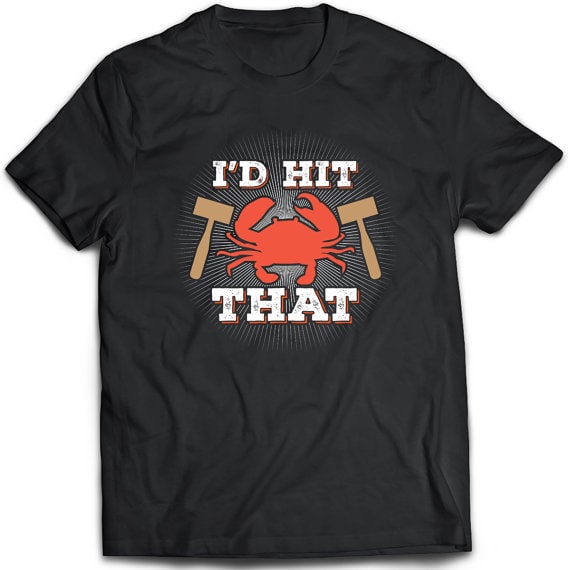 A punny shirt with a phrase that will get everyone's attention, whether they like crabs or not.
Maryland Crab Coasters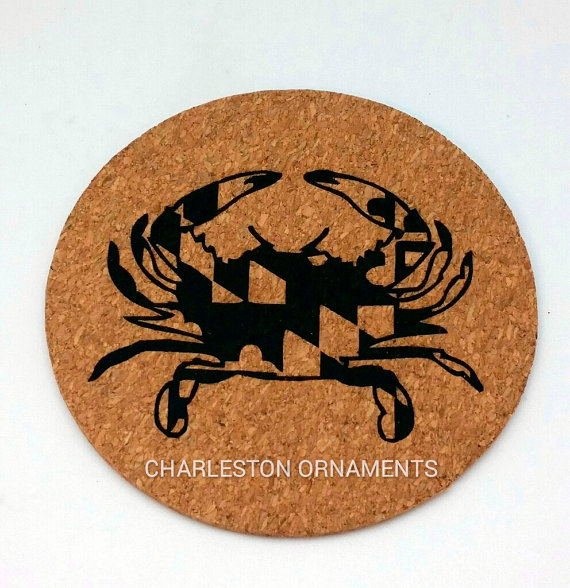 These Maryland crab coasters are specifically designed to keep wooden furniture from suffering the effects of water damage from those enjoyable beverages.
With their intimidating pinchers and claws, almost anyone can agree that crabs are cool on some level, but your loved one who is passionate about the creatures will truly cherish any one of these awesome gifts.