Disclosure of Material Connection: Some of the links in this post may be "affiliate links." This means if you click on the link and purchase an item, I will receive an affiliate commission. Disclosure in accordance with the Federal Trade Commission's 16 CFR, Part 255. This site is a participant in the Amazon Services LLC Associates Program, an affiliate advertising program designed to provide a means for sites to earn advertising fees by advertising and linking to Amazon.
For a freshman, college gives the first experience of independence and freedom. Being a freshman means having complete control of one's time and schedule. In addition, there is a wealth of opportunities: clubs, fraternities, social groups, athletics and other college activities. A freshman has plenty of time to maximize on all the new experiences.
Usually, they also have limited space due to living in a dorm room, or a shared apartment.
What gifts can you get such a person? Here are 20 gift ideas for a freshman, to give you some inspiration.
1. Amazon Gift Cards
A gift card means freedom. They can use the card to buy the latest Adelle album or buy some textbooks. They make the choice.
Make sure that they have Amazon Prime Student, too, because it's free! Join Amazon Student FREE Two-Day Shipping for College Students
Amazon gift card
2. Laundry bag
Any freshman could use a nice laundry bag.
Household Essentials Natural Cotton Laundry Bag
3. A Robe
He or she will need a nice robe. Something that can be worn after a shower or swimming, or for all those times where putting clothes on seems like way too much effort.
For the male
Charcoal Gray Wrapped In a Cloud Men's Plush Spa Bathrobe
For the female
Richie House Women's Plush Soft Warm Fleece Bathrobe
4. A Bike
There is going to be plenty of movement in and around campus. Speed may also be required during those movements, like when a paper has to be submitted in person, on time, on the other side of campus.
For the male
Schwinn Men's Network 3.0 700C Hybrid Bicycle
For the female
Schwinn Women's Wayfare Hybrid Bike Sage
5. I pod
A tech gift is compulsory, especially for a 21st century gifter. Who would not want a gadget that can be used to store tons and tons of music? Apple did us justice and invented this remarkable item.
Apple iPod Touch
6. Laptop Computer
There will be assignments, projects, proposals and plenty of research work. In fact, if you can, this should top your list of gifts. Go for something light, slim, and of high-performance.
You can never go wrong with a laptop.
ASUS Zenbook
7. Bed Set
Bedding can be particularly challenging for the males because they term them 'womanish.' A good bed set will provide warmth and a good night sleep. Plus, it will add some character to an otherwise dreary dorm room.
AmazonBasics 7-Piece Bed-In-A-Bag
8. A freshman book
Sometimes there may be need for some inspiration. Get a book that breaks down every year of study. Ensure the book has all the facts, tips, wisom and a healthy dose of humor.
How to Survive Your Freshman Year
9. A game/sports t-shirt
On game days or during sports, a nice t-shirt will be much appreciated. Remember, the freshman has plenty of energy, can you remember having all that energy? They're going to engage in a number of activities. Get a nice t-shirt wrapped and send it as a gift. Bonus points if you spring for one from their college!
For the male
Champion Men's Powertrain Performance T-Shirt
For the female
Champion Women's Jersey V Neck Tee
10. Travel Coffee mug
If the giftee on your list is fond of dark, hot liquids, this is your best shot. The mug will make it possible to retain heat for long hours spent studying or in class.
Travel Coffee Mug
11. Carpet for their room
A good carpet comes in handy and 'lightens' the room. A good carpet should be thick enough while still maintaining softness and comfortability. You will get all these features from this 4.5 cm thick rug. The carpet can also be used for yoga.
Ultra Soft 4.5 Cm Thick Indoor multi-function carpet
12. Ping Pong Paddle
Another fun gift would be a decent Ping-Pong paddle. A slightly upgraded one would serve well. Get this STIGA racket that features carbon technology for speed and power.
STIGA Pro Carbon Table Tennis Racket
13. Sandwich Maker
When freshmen claim they cannot make sandwich, I say, "Cry me a river." How? We have a sandwich maker for Christ's sake. It works like a champ! This lifesaver ensures a hot fast breakfast with minimum preparations. When you are thinking quick and easy meals, think of a sandwich maker.
Sandwich Toaster
14. Go Pro
Your freshman certainly knows about this video camera and badly wants one. This camera will make it easier to capture and share events like camping, sports, and racing. The camera is wearable and enclosed in a waterproof housing. Its purpose: to help you take videos and photos that make you look like a hero. Capture the memories of freshman year!
GoPro Hero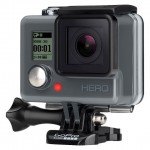 15. Printer
It is vital to have a nice laser printer that can be used to print assignments for class. And also memes to post on the doors of your friends. With this HP Pro, the freshman can print from a smartphone or tablet from virtually any location.
HP LaserJet Pro P1102w Wireless Monochrome Printer
16. Journal
Recording activities and favorite places on campus would be fun for any freshman. Records can be used for referencing in future and for keeping tabs with the daily chores. Get this lovely journal and meet all their archival needs. One day, in a few years, they can re-read with horror all their feelings about a cute neighbor down the hall.
BookFactory® Freshman Journal
17. Computer Speakers
Another great gift would be a set of nice computer speakers. These creative wireless speakers are portable and produce high quality sound. They also have near filed communication meaning your giftee can establish radio communication with other roommates.
Creative T30 Wireless Bluetooth
18. Mini-Fridge
Food should never be thrown away, especially because cooking can be challenging in college. Therefore, getting a mini-fridge can go a long way in reducing the habit of dumping food.
They're also good for keeping beverages cold. Delicious beverages.
Culinair Af100s 1.7-Cubic Foot Compact Refrigerator
19. Headphones
The good thing about headphones is that they always qualify as gifts for any college student. The society has become meaner and instead of conversations, people prefer to listen to music. Here, quality should be given consideration if we are looking for great results. Get the powerful and stylish Sentey Bluetooth headphones that have a built-in-mic for hands free functionality. You will receive many thanks.
Sentey Bluetooth Headphones V4.0 with Microphone
20. Leather Padfolio
Protect their assignment from being squished to death while they race across camping on their bike to hand it in, by giving them a safety cocoon for papers, aka a portfolio.
What gift ideas do you suggest for a freshman?