Disclosure of Material Connection: Some of the links in this post may be "affiliate links." This means if you click on the link and purchase an item, I will receive an affiliate commission. Disclosure in accordance with the Federal Trade Commission's 16 CFR, Part 255. This site is a participant in the Amazon Services LLC Associates Program, an affiliate advertising program designed to provide a means for sites to earn advertising fees by advertising and linking to Amazon.
These are perfect gifts to get a librarian in your life, or maybe just your favourite librarian. After all, they have "stacks" of information for you. Full disclosure: my day job is librarian.

Gift Ideas for a Librarian
I Will Dewey Decimate You Shirt
Librarians love a good pun, and this one is probably one of the better ones. Sometimes people just need to be dewey decimated.
Librarian Colring Book
This coloring and activity book is for librarians, or anyone who's worked at a library. The activities are bound to give them a laugh, too.
Library Card Pouch
This pouch is the perfect place for them to keep their library card (or change). This one is styled like a old-school library check out card.
Book Infinity Scarf
This book-printed scarf is sure to delight any librarian. Best of all it's lightweight so she can wear it to work for maximum library fashion.
Librarian Notebook
This notebook says "Librarians like to 793.2 which for all you non librarians out there is the dewey decimal call number for "party".
Author Scented Candle
Have you ever wondered what kind of scent matches Charles Dickens? These candles are themed to popular classical fiction authors.
Vintage Book Necklace
This handmade necklace is sure to delight a librarian. It has a stack of vintage books and a key on a bronzed chain. So cute.
Editor's Choice Gift Idea for a Librarian
Are you or someone you know a librarian who doesn't always play by the rules? Show the world who you really are with these quirky and awesome stickers!
Librarian Brain Bag
Ever wonder what your librarian is thinking? This brain really says it all.
Book Worm Giant Microbe
It's cute, it's cuddly, it's… Get it away from the books!
Bookends
These bookends are too real for anyone who likes to read. We all have those piles: to read, to read again. And we always seem to end up reading again before getting to the new stuff…
Book Cufflinks
There are some male librarians out there (like me) and these cufflinks make for a fantastic "guy" gift.
Still Believe In… Pendant
Another dewey joke: I still believe in 398.2. Yep, this one means fairy tales.
I Cannot Live Without Books Desk Sign
Your librarian always needs more things for their desk, so why not get this desk sign. It works on so many different levels: because they like to read, and because books pay their bills. Clever.
Librarian Shirt
All the things that make up a librarian in one shirt. It's good to see your local librarian is 100% organic.
Editor's Choice Librarian Gift Ideas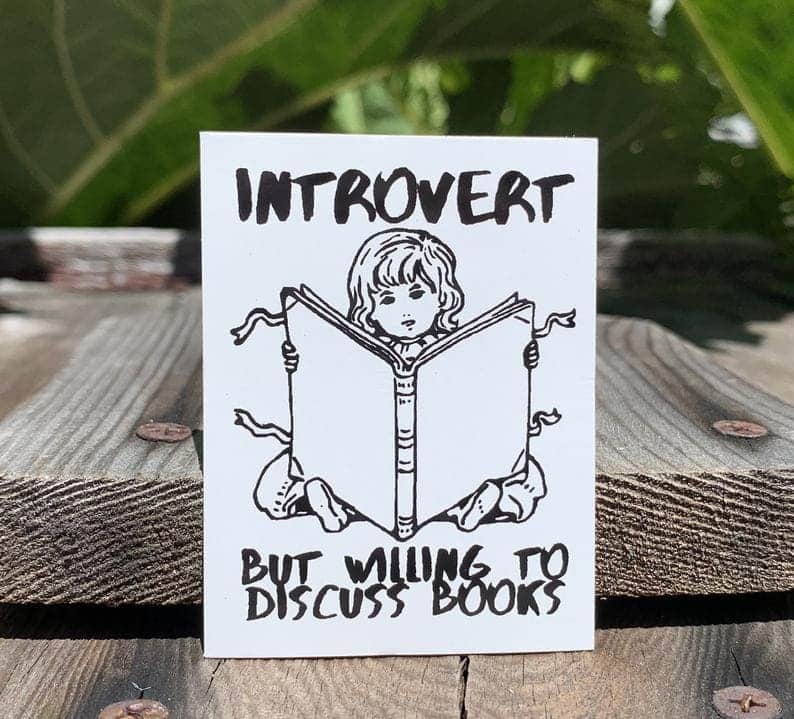 This is the kind of thing your favorite librarian would totally glow once they saw! Give them something to let everyone know they're always willing to talk about their favorite books!
Magnets
Magnets are great because they stick to the metal book carts.
Silence Mug
Librarians drink a lot of coffee. Get them some kind of coffee delivering vehicle related to their profession; because you can never have too many coffee mugs.
Librarian on the Roof Book
This book contains the true story of a librarian who lived on a roof for an entire week in order to raise money for a children's section.
Dewey Decimal Poster
This art print is kind of practical, as well as looking awesome. It's always handy to have the major Dewey categories listed on the wall.
Librarian Party T-Shirt
Most librarians I know are liberals but they're still going to get a kick out of this parody t-shirt. I know I want one!
Gift Set
If you're really not sure what to get your librarian this gift basket covers all the bases. Always an excellent choice!
It's not hard to please a librarian: We love books, organization, and… Cats?