Disclosure of Material Connection: Some of the links in this post may be "affiliate links." This means if you click on the link and purchase an item, I will receive an affiliate commission. Disclosure in accordance with the Federal Trade Commission's 16 CFR, Part 255. This site is a participant in the Amazon Services LLC Associates Program, an affiliate advertising program designed to provide a means for sites to earn advertising fees by advertising and linking to Amazon.
Ballroom dancing has only grown in popularity over recent years, probably thanks to hit TV shows like Dancing with the Stars. There are classes for beginners and many advanced dancers continue to compete and take classes. For the ballroom dancers in your life, consider buying one of these gifts.

Unique Gifts for Ballroom Dancers
Legwarmers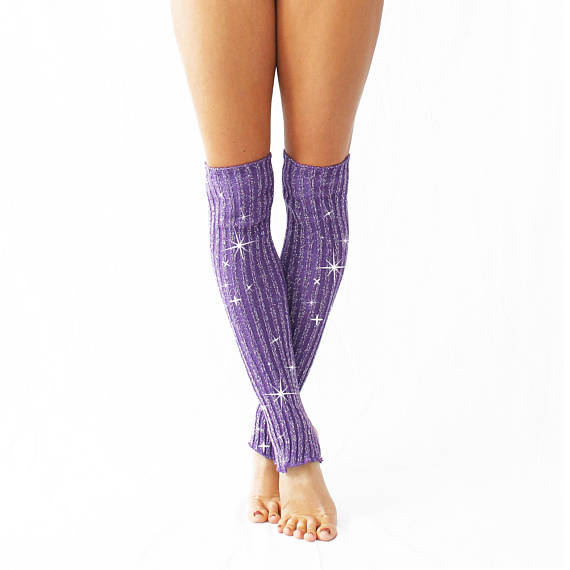 Legwarmers come in all kinds of colors, materials, sizes, and types!
Mehron Mini-Pro Student Makeup Kit
Some dancers perform onstage, not just in class, so a stage makeup kit might be useful!
BOOK: Dancers Among Us: A Celebration of Joy in the Everyday
Dancers would enjoy this book of photographs of dancers in the middle of daily life!
This "My Heart Beats in 8 Counts" Tank Top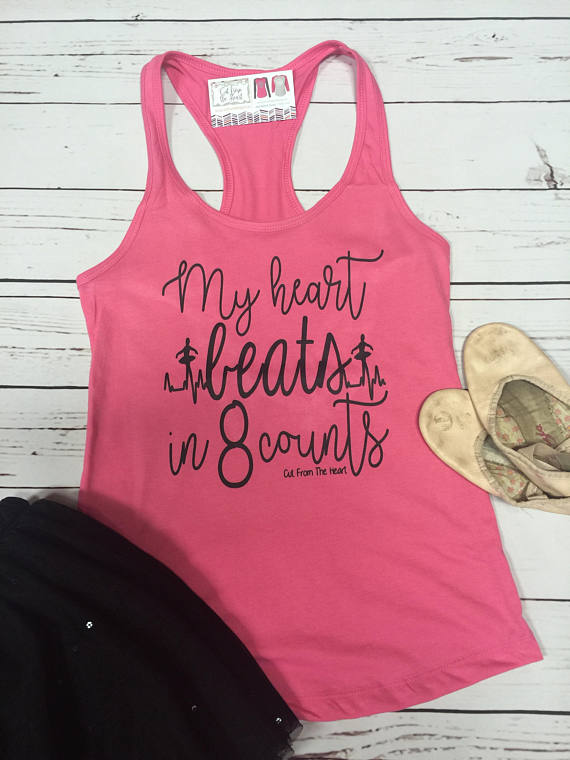 This tank top is perfect for a dance class, rehearsal, or even the gym.
A "Best Ballroom Dancer In The Galaxy" T-Shirt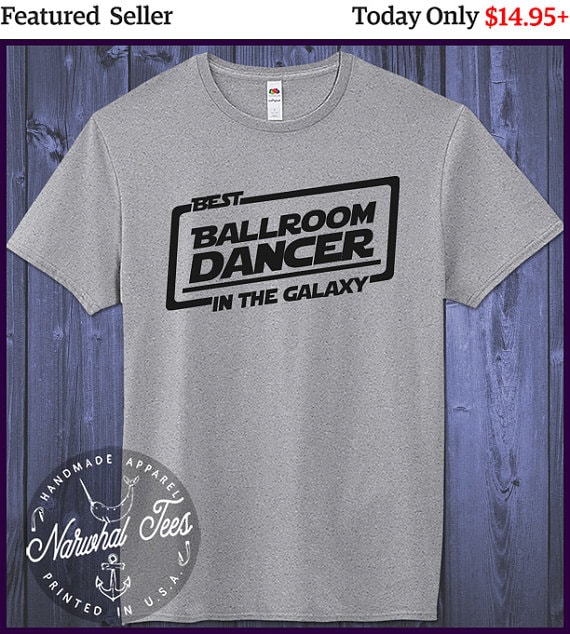 An appropriate t-shirt for the dance studio, or just everyday wear!
Dancing Couple Wine Stopper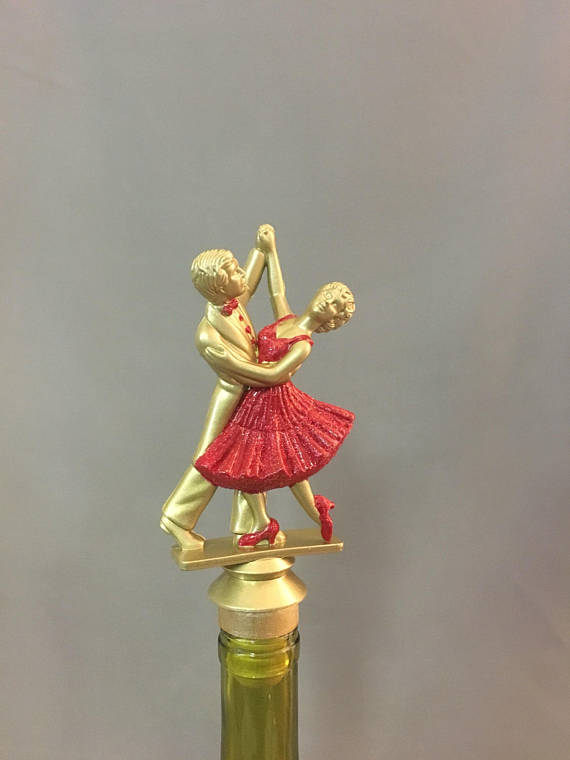 If your dancer likes wine, this one's a no-brainer!
BOOK: Taking the Lead: Lessons from a Life in Motion by Derek Hough
Hough, a world-champion ballroom dancer, writes about how lessons from dance and competition can roll over into our everyday lives.
App Store & iTunes Gift Cards
Ballroom dancers need music and there are several apps that are helpful for ballroom dancers to download!
Ballroom Dancing Art Print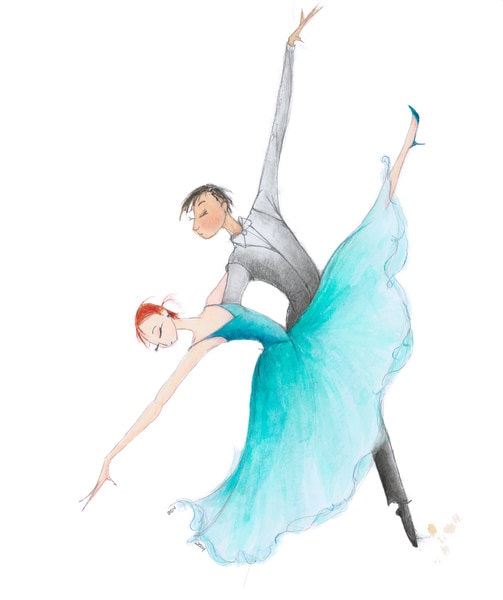 This print of two ballroom dancers would be an excellent addition to a dancer or studio's decor.
The Original Stretch Out Strap with Exercise Book by OPTP
Dancers always need to work on their flexibility so they can keep dancing safely!
BOOK: Life in Motion: An Unlikely Ballerina by Misty Copeland
Misty Copeland was the first African-American principal ballerina at the American Ballet Theatre. Her biography became an instant New York Times bestseller!
Ballroom Dance Medal Holder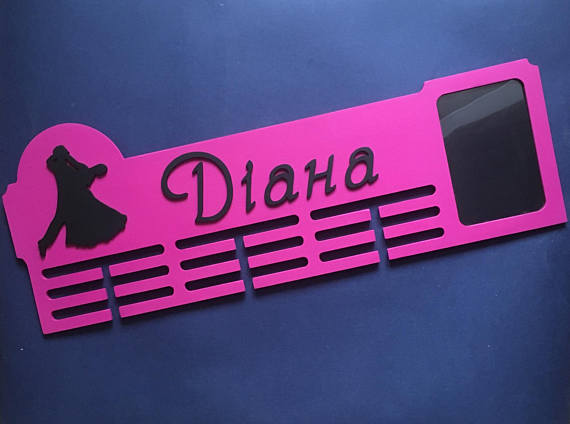 For the competitive dancers, give them a way to display all of their medals!
Dance Shoes
Dance shoes are a very personal choice from dancer to dancer, but it's always a good place to start!
DVD: New York City Ballet Workout
If your dancer is looking to increase their general fitness, these DVDs are great to add to their repertoire!
Ballroom Dance Coasters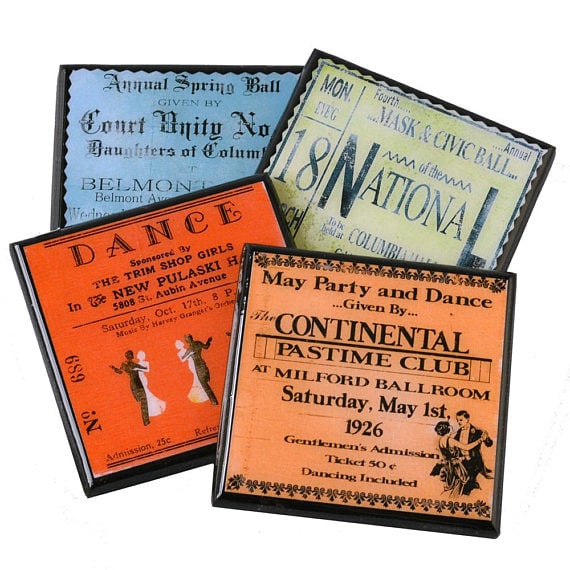 A perfectly charming item for a ballroom dancer's home!
Ballroom Wrap Skirts
Like with shoes, costuming can be a very personal thing for a ballroom dancer. Wrap skirts are appropriate for various class styles and rehearsals.
Pro Tan Sunny Day
This cruelty-free self-tanning lotion is perfect to use during performances. Give the skin a little color before going onstage!
Massage
Ballroom dancers spend a lot of time in motion, so a massage would be a welcome relief from stiff & tired muscles.
This "Ballroom Dancing in my DNA" Mug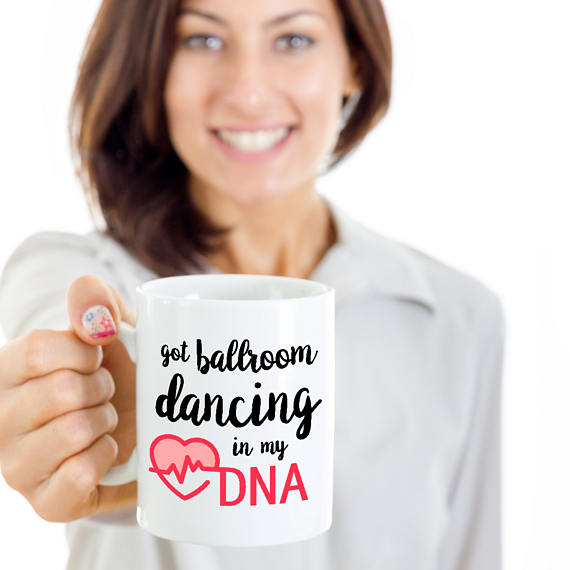 Ballroom dancing takes some dedication, so it really is probably part of someone's DNA! ;)
BOOK: 365 Days of Dance: Daily Inspiration For Dancers
No matter what type of dancer they are, there is advice and inspiration for every day of the year!
No matter what you choose, one of these gifts will surely have your ballroom dancer spinning in delight!