Disclosure of Material Connection: Some of the links in this post may be "affiliate links." This means if you click on the link and purchase an item, I will receive an affiliate commission. Disclosure in accordance with the Federal Trade Commission's 16 CFR, Part 255. This site is a participant in the Amazon Services LLC Associates Program, an affiliate advertising program designed to provide a means for sites to earn advertising fees by advertising and linking to Amazon.
Is there one costume that you wore over and over again as a kid?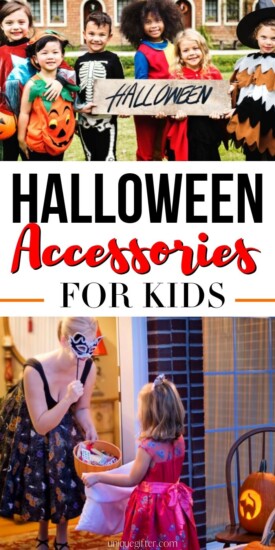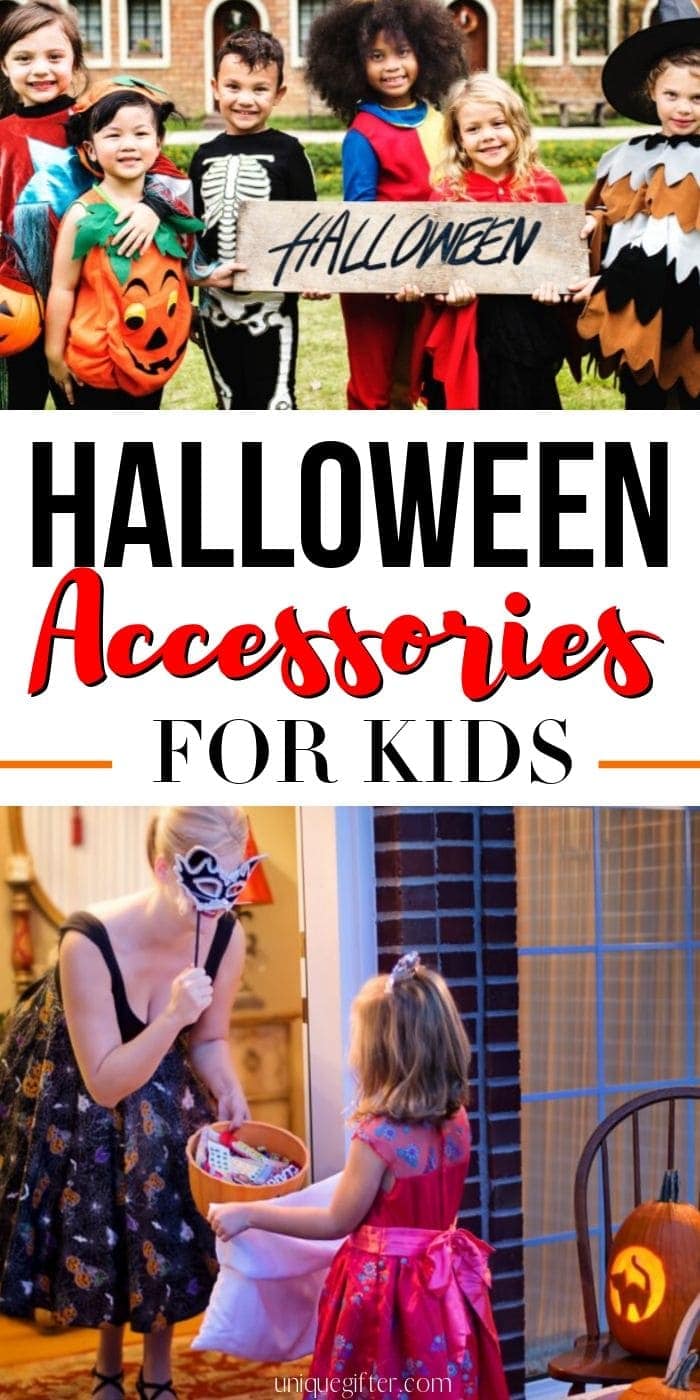 Perhaps you were fixated on being a princess, or a ninja turtle.
Or you're like me as an adult and get really lazy with your costumes, deciding to go out at the last minute and don't have anything. I am probably counting on two hands now how many times I've gone as a goth or punk rocker.
Regardless, we all know that Halloween is really about kiddos.
My spouse loves to hand out candy to kids at different rates, based on their costumes.
Little Jedis get a lot more candy than the other kids. Teenagers in their regular hockey gear? They get those super-tiny Mars Bars.
Regardless of what they're wearing, kids are in it for the candy. Do your kids have something to collect their candy in, which compliments their costume and stores easily from year to year?
Check out these great personalized, glow in the dark Halloween candy bags: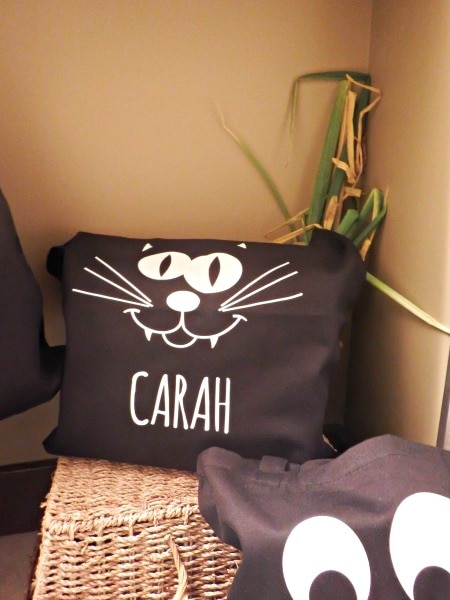 These reusable bags come in a few different styles, all customizable with names or words on them. If you don't want them to say your child's name, you can opt for different Halloween themed words, too. Check out this Justice League Treat Bag.
There's an excellent selection of bags, including the cat, shown here, as well as the pumpkin smile:
Why would you want a dedicated Halloween bag?
Safety First
Visibility at dusk is a big concern, especially when black is one of the most common costume colors. Adding another piece of glow in the dark (and hopefully some reflective paint or tape elsewhere on their costumes) increases visibility and makes everyone safer at night while walking down the street.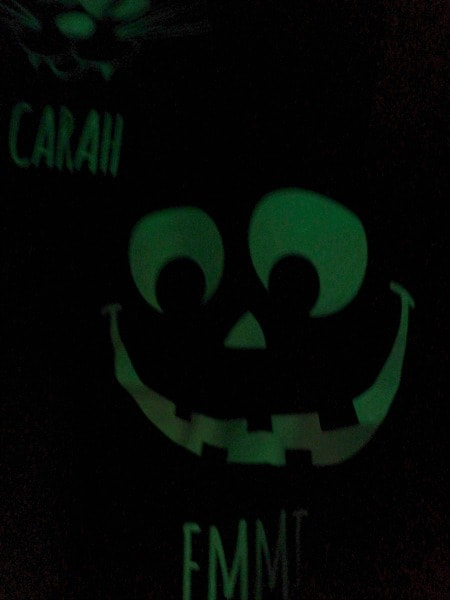 Fewer Sibling Rivalries
It won't eliminate the ability for kids to steal or "secretly trade" their candy with their siblings' candy, but there will be no accusations that one white pillowcase was mysteriously traded for another, that's for sure. Their bag is their bag, no doubts about it!
One Less Bag
There are a lot of disposable plastic bags in the world. A lot. Add to your reusable bag collection and avoid using a bag with the potential to break, cut into your hands and end up in a landfill. Lots of people use garbage bags to hold their candy, which can be avoided altogether.
Easy to Store
Those little plastic pumpkins are adorable, and usually, only hold an appropriate amount of candy, but they are a pill to store. They take up a ton of space and don't collapse at all. Cloth bags lay flat and take up a minimal amount of space if you aren't using them as a toy or grocery bag year-round, that is.
Your Kids Will Love Them
Kids absolutely love things with their very own name written right onto them. Make their day by getting them a customized glow in the dark Halloween bag and they'll play with it for months!
You can get these ones from GiftsforYouNow.com, who worked in collaboration with me on this post.
Related Ideas: