Disclosure of Material Connection: Some of the links in this post may be "affiliate links." This means if you click on the link and purchase an item, I will receive an affiliate commission. Disclosure in accordance with the Federal Trade Commission's 16 CFR, Part 255. This site is a participant in the Amazon Services LLC Associates Program, an affiliate advertising program designed to provide a means for sites to earn advertising fees by advertising and linking to Amazon.
There are days when getting kids to eat healthy is like pulling teeth. One great way to encourage them to eat food that is good for them is to make it fun and entertaining to look at. They are much more likely to eat something like this Healthy Sea Turtle Snack Idea for kids because it's adorable. They can't resist eating the apple or grapes and of course goldfish crackers are always a hit.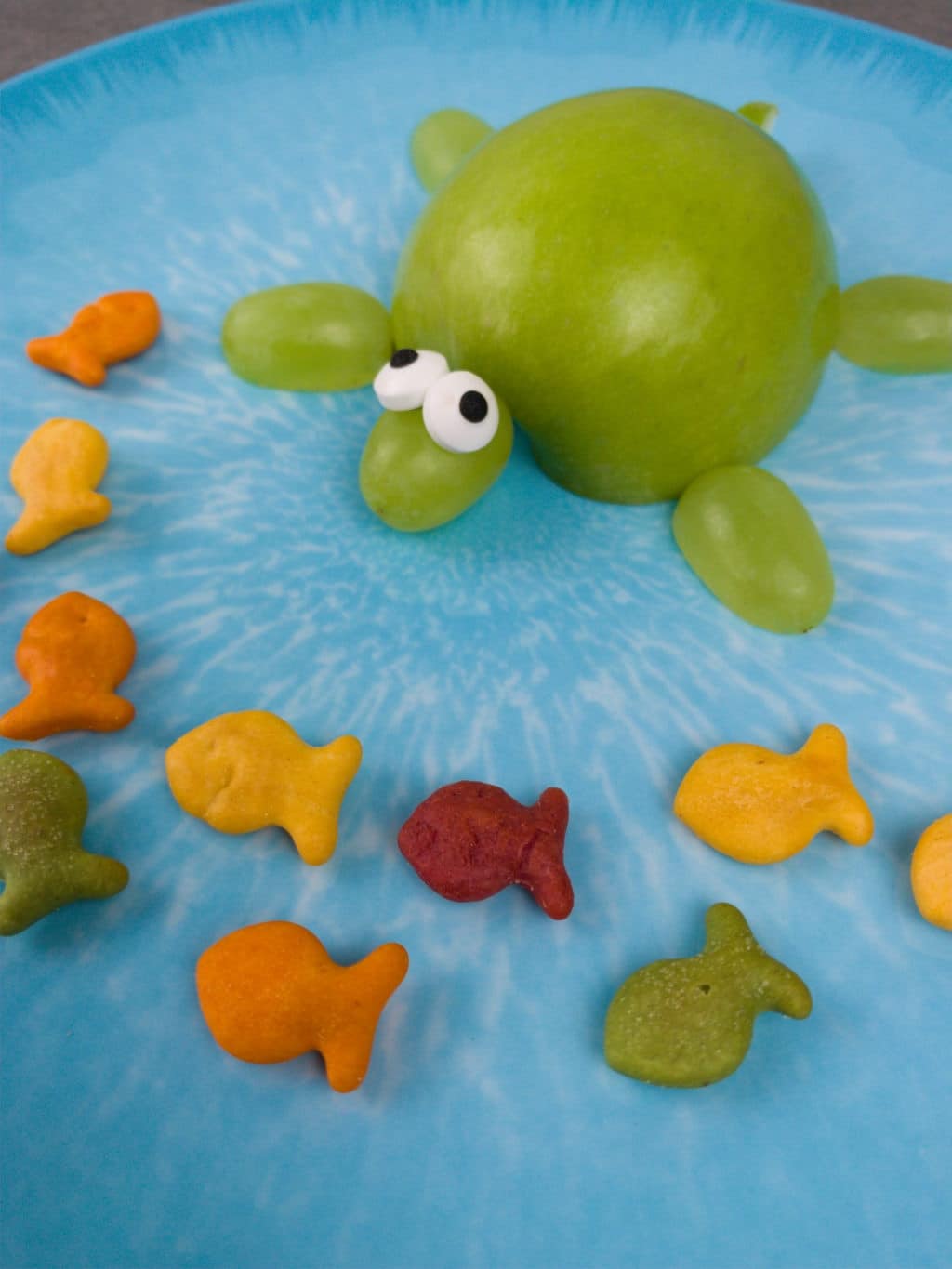 Irresistible Healthy Sea Turtle Snack Idea For Kids
We all slack now and then on our diets because there are so many amazing foods out there that are tempting. That doesn't mean that we just should live off of junk though. Finding creative ways to encourage healthy eating is half the battle. Once you set your kids up for success they will be happy to eat well without even thinking about it. That's why I am so excited about these turtle snacks.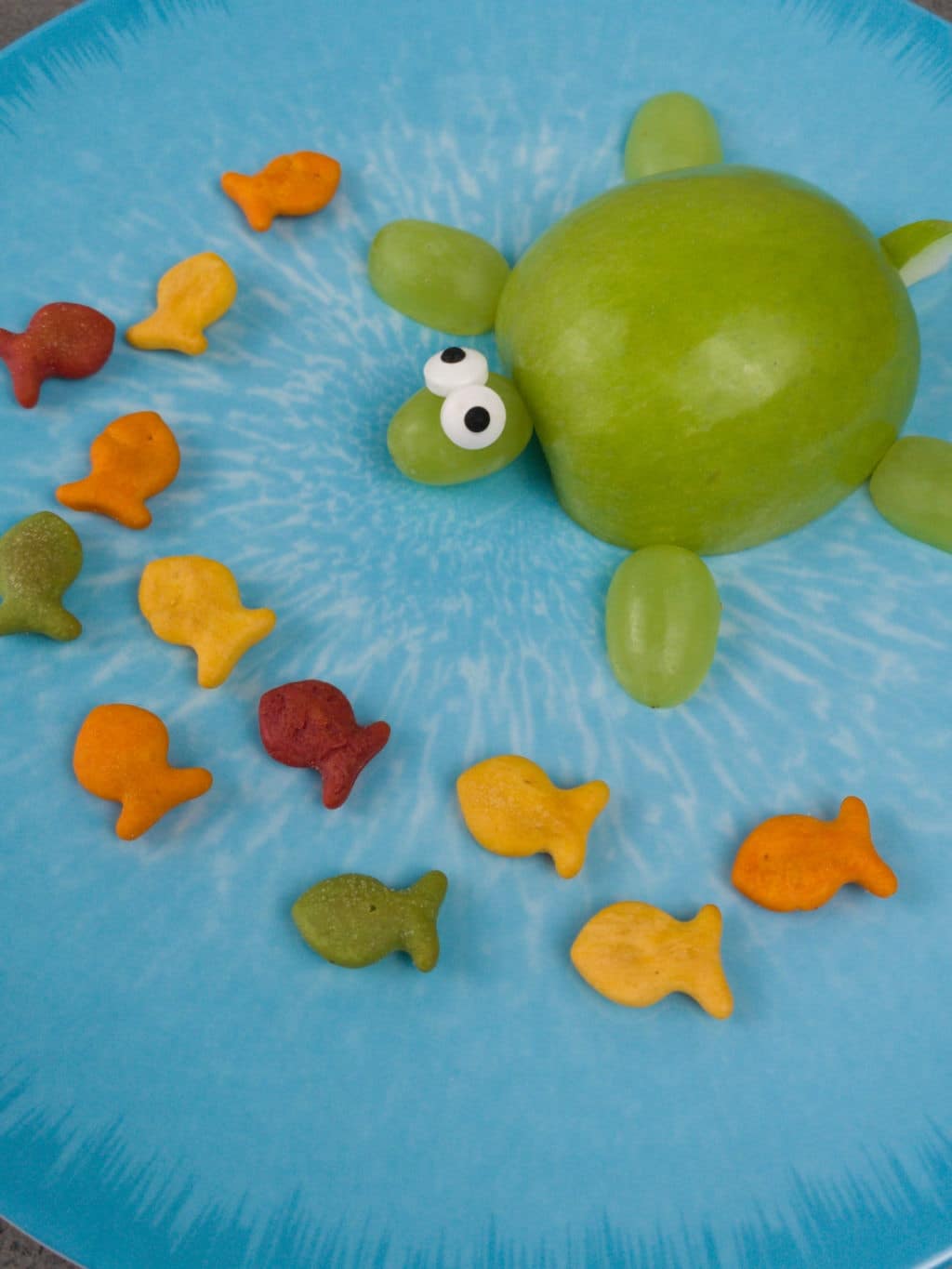 What You Need:
You only need 5 items to make these super cute turtle snacks. I love that you don't need any weird ingredients or items that are super hard to find. All of these items should be easily obtainable and inexpensive too.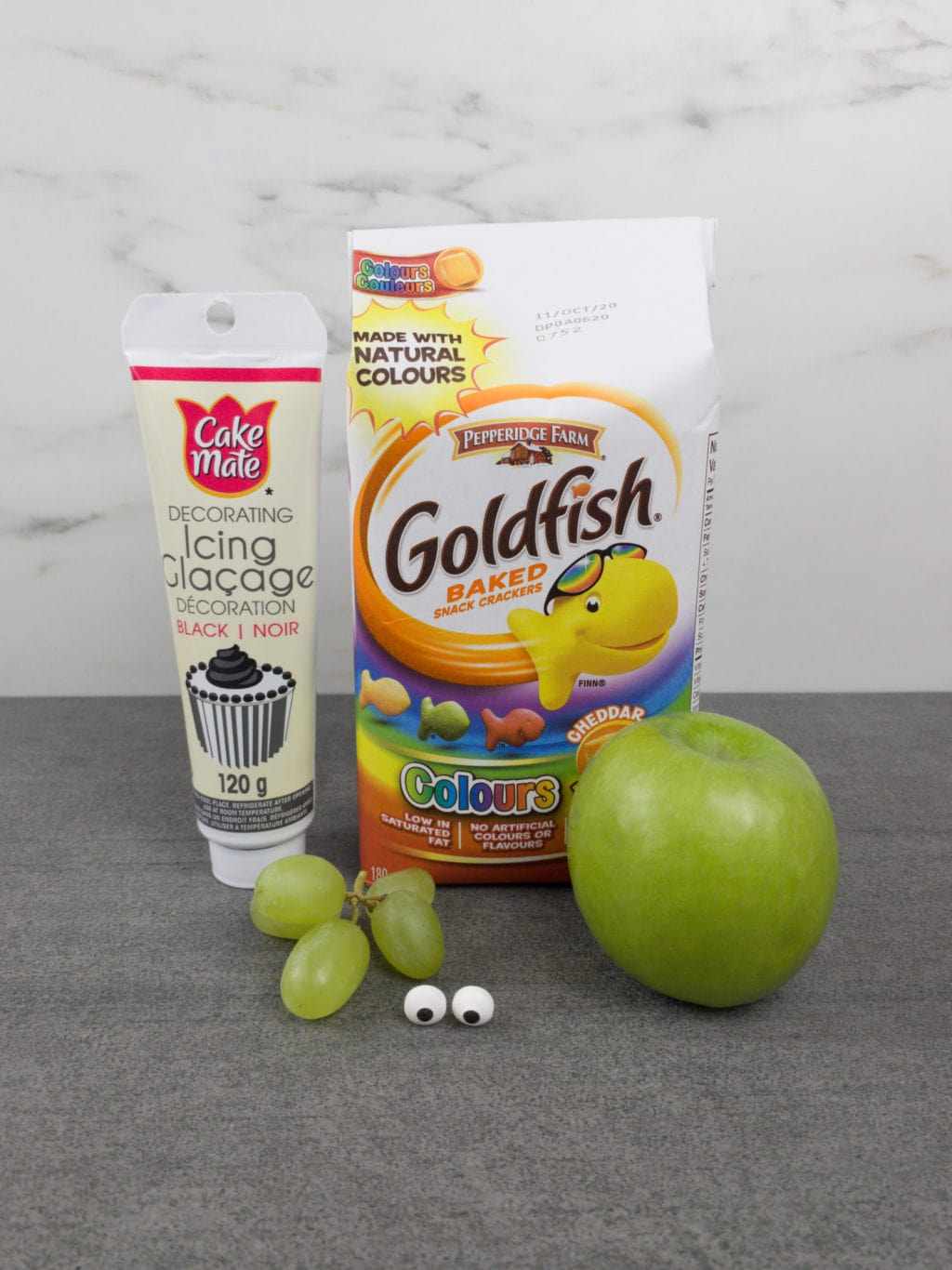 How To Make Healthy Sea Turtle Snacks For Kids:
You can whip out a few of these delicious sea turtles in a matter of minutes and with very little effort. Talk about a win! The most difficult part is not eating them all yourself before the kids get to them. :) Okay, let's get started with these easy steps:
First Step: Start by cutting the apple in half from stem to stem and remove any seeds.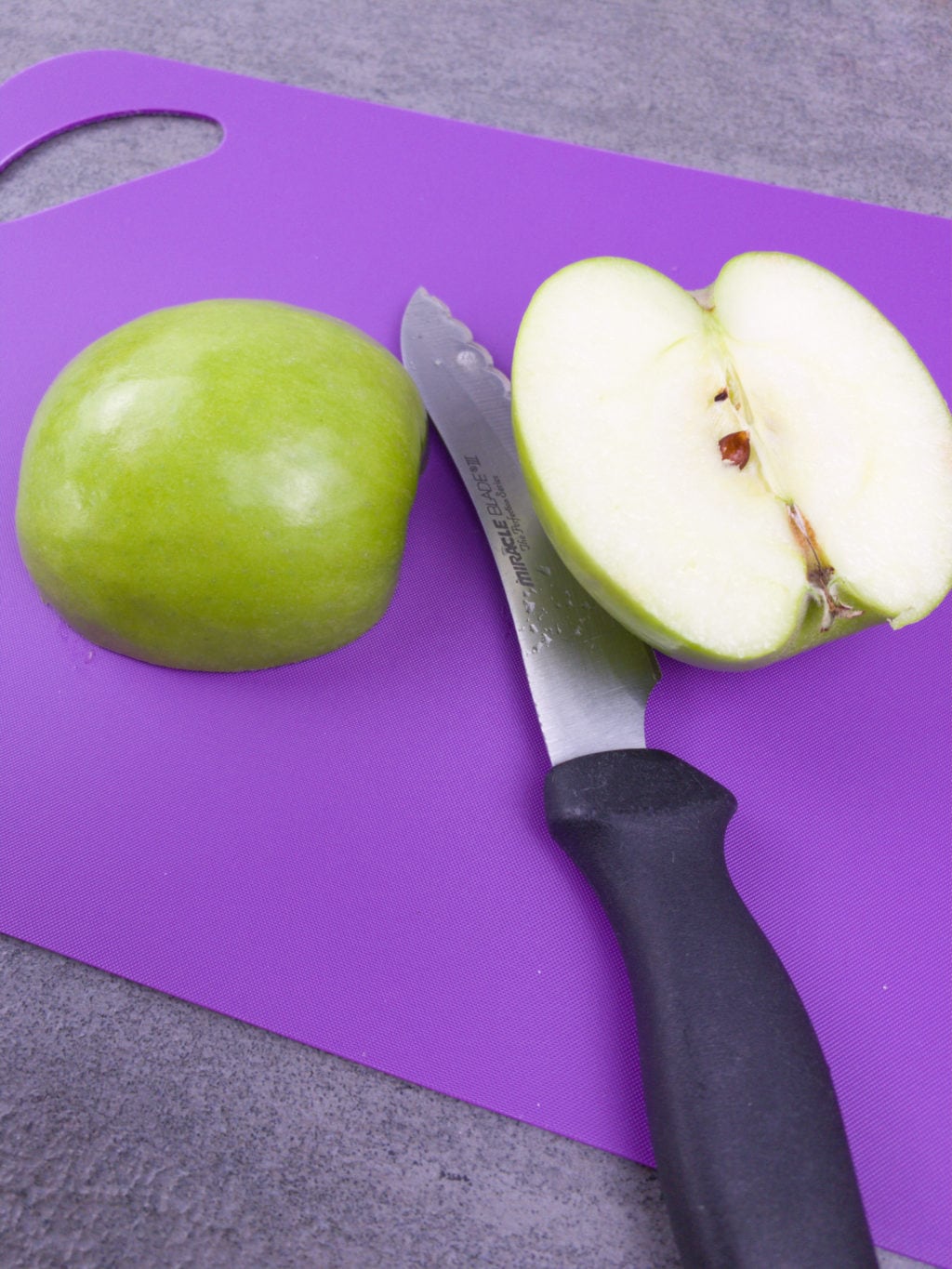 Second Step: Place the cut part of the apple down on your plate.
Third Step: Place one full grape on one end for the head and cut the other 2 grapes in half lengthwise for its legs.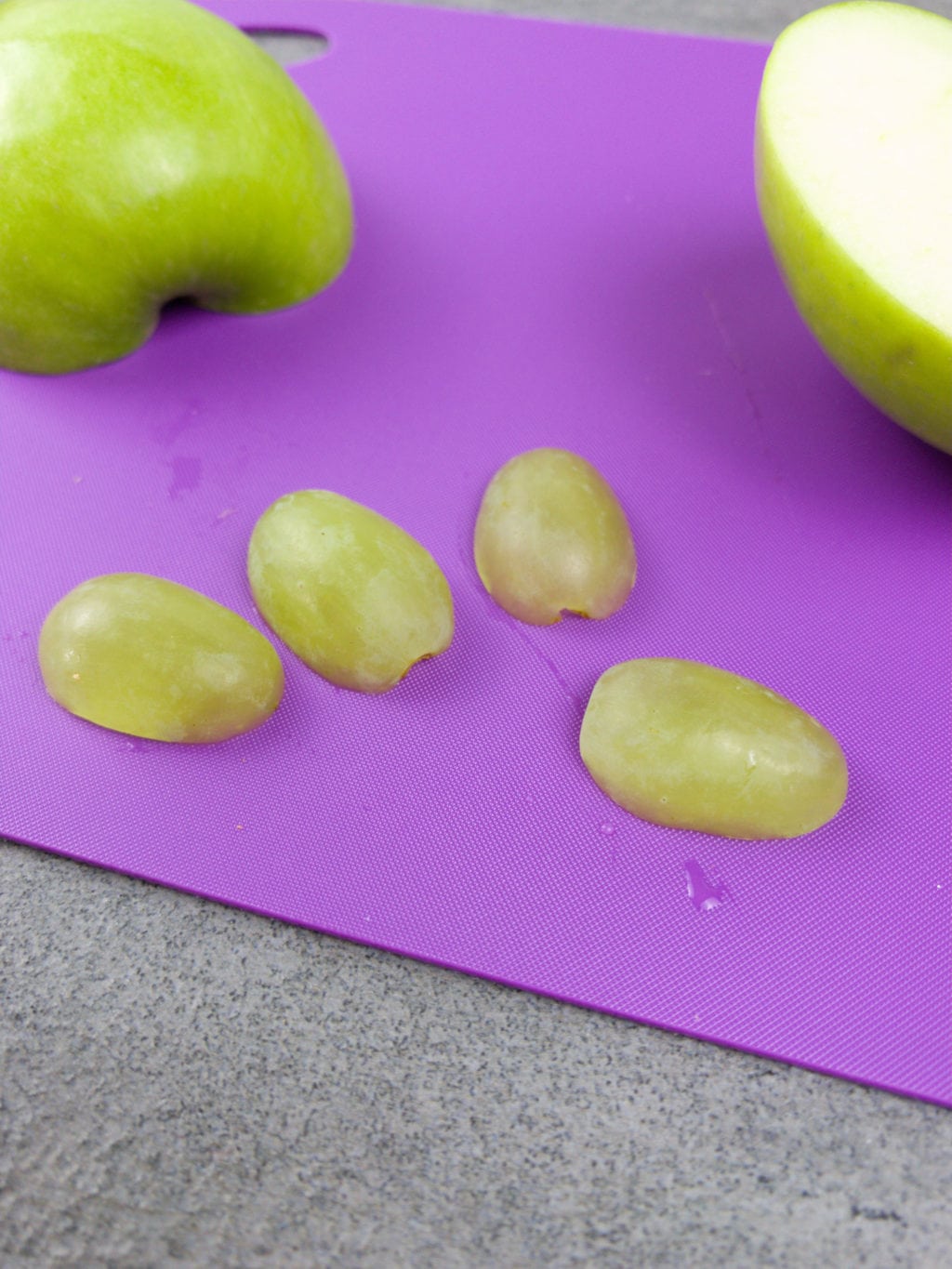 Fourth Step: Put a dab of icing behind each eye and place them on the head grape.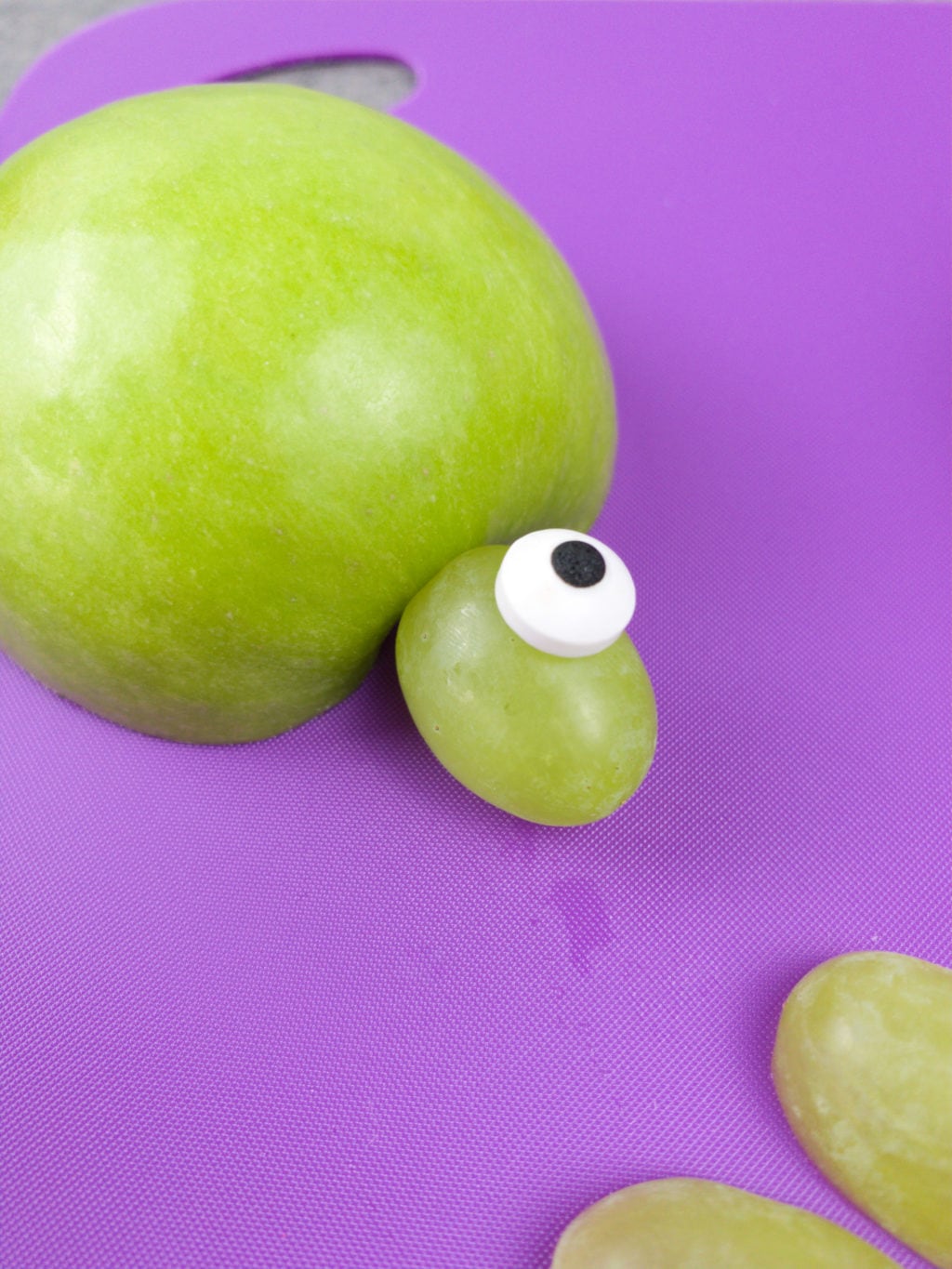 Fifth Step: Cut a small triangle out of the remaining apple half for the tail.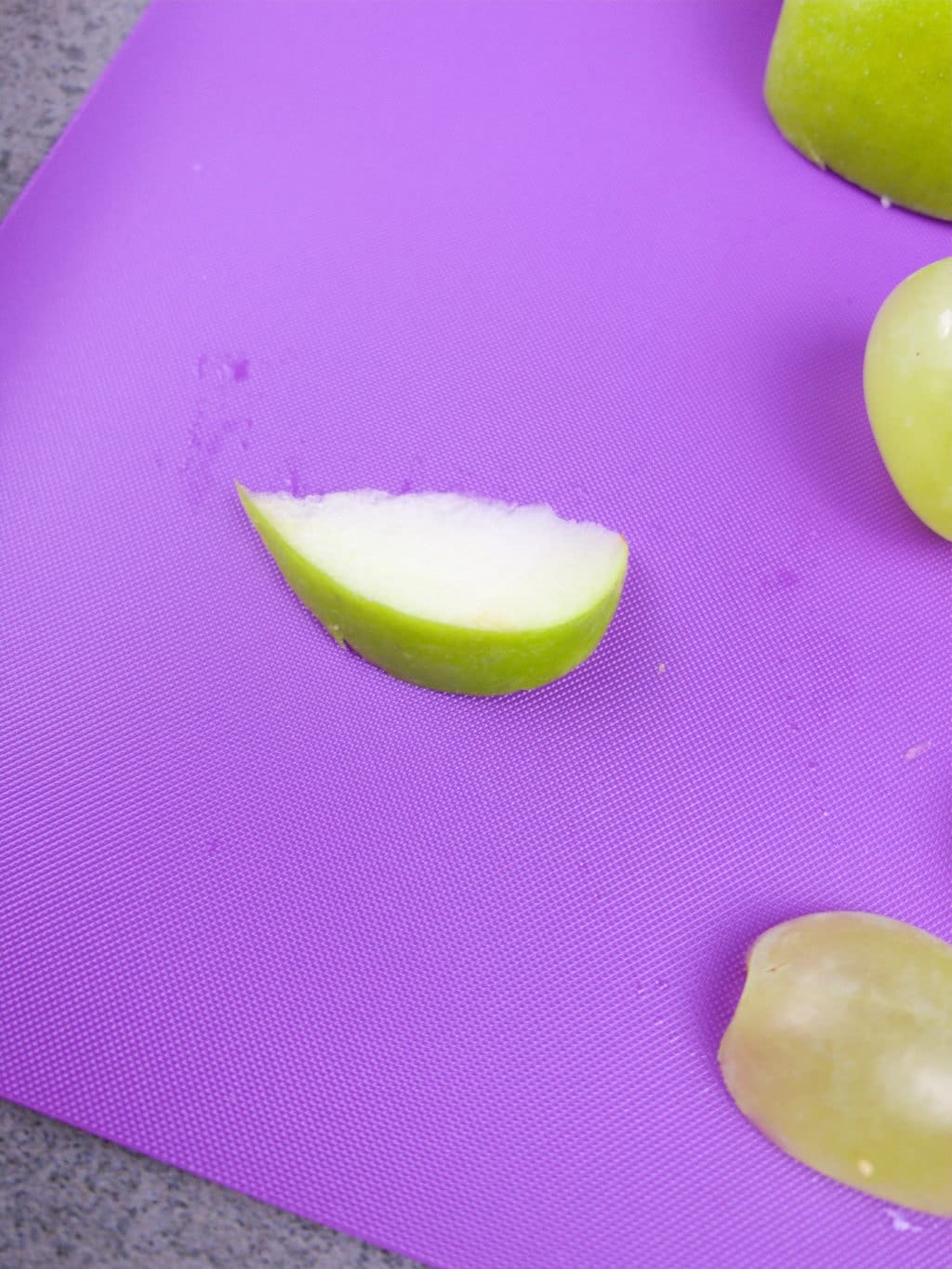 Sixth Step: To complete, place fish crackers around the turtle and serve.
That's it! Now the kids can devour their new little friend and enjoy a healthy treat.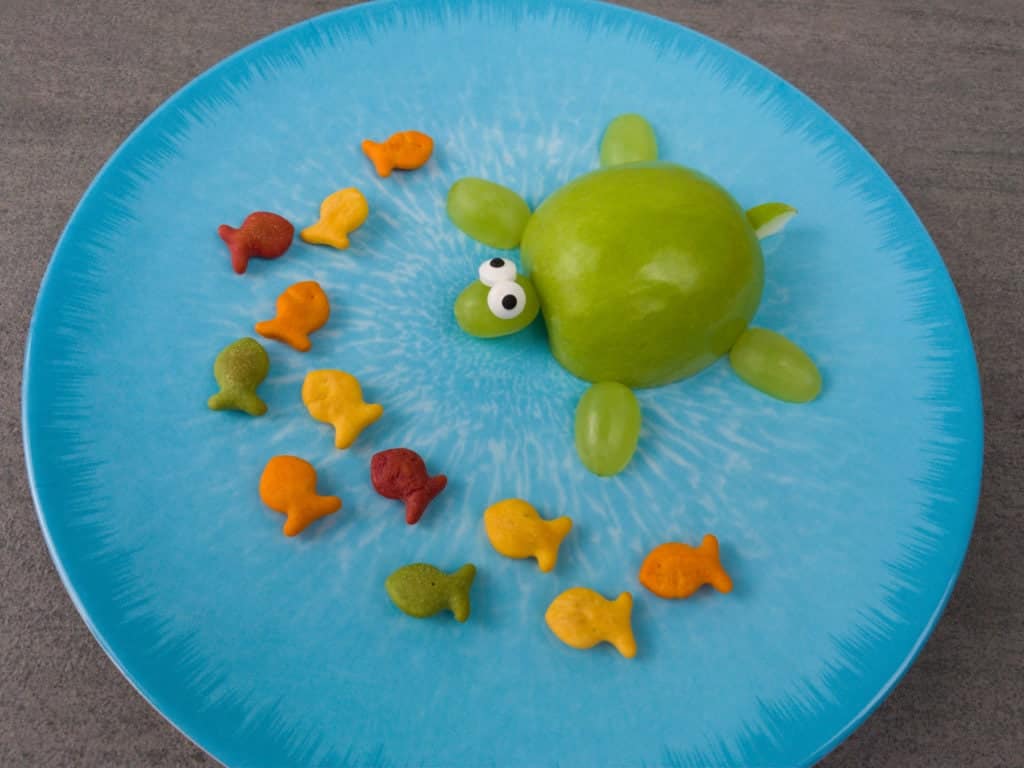 What Kind Of Health Benefits Do You Get From This Snack?
Apples and grapes are loaded with lots of beneficial nutrients that you are going to want your kiddos to eat. There is very little refined sugar and that is just from the candy eyes and frosting. You will get lots of vitamin C, vitamin K, potassium, and fiber in this yummy snack. You can also feel good that your children are eating something that's good for them.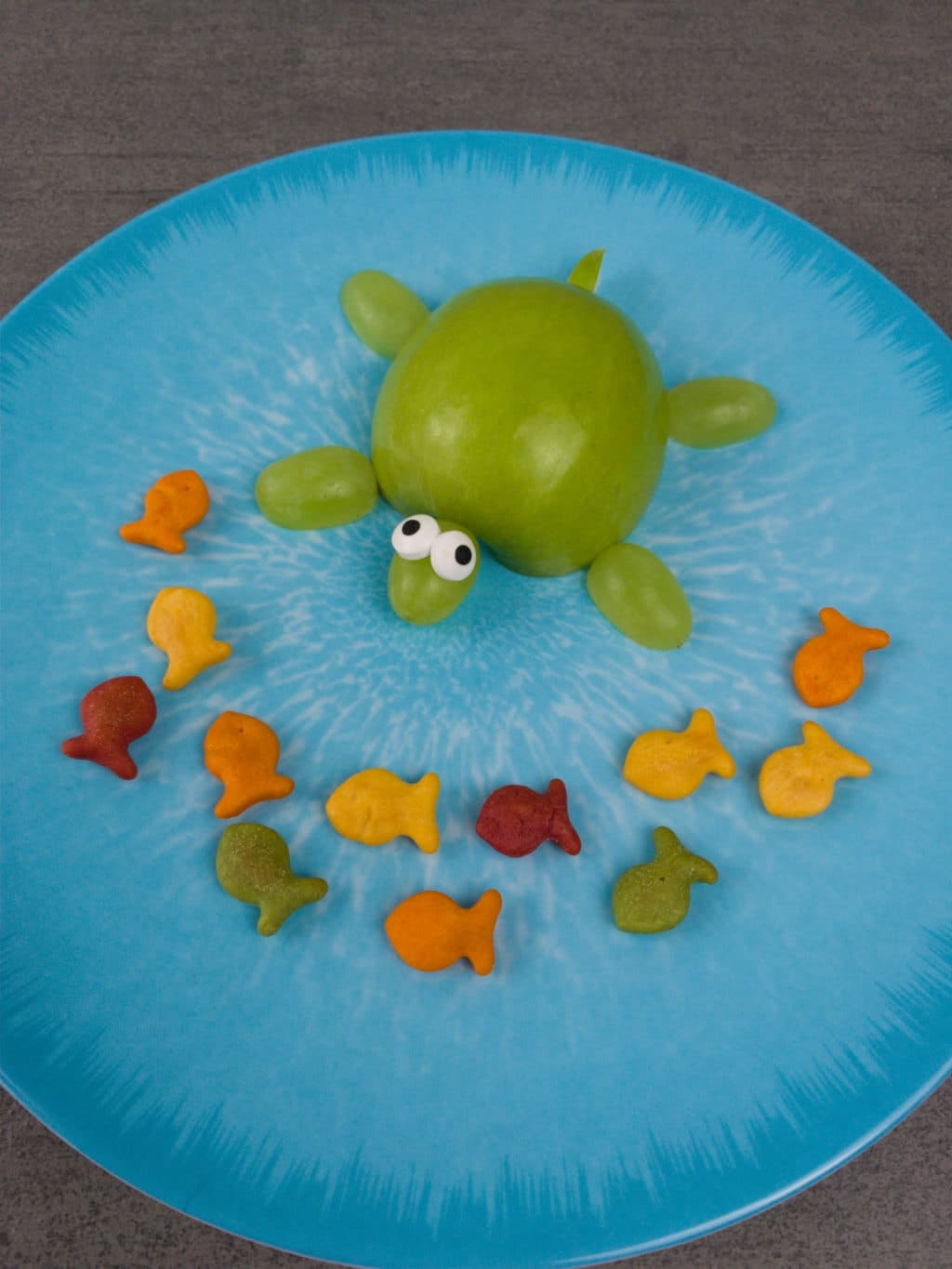 Supplies That Are Helpful
None of these items are required, but I wanted to take a second to give you some ideas of things that I like to have around. Take a look for some inspiration.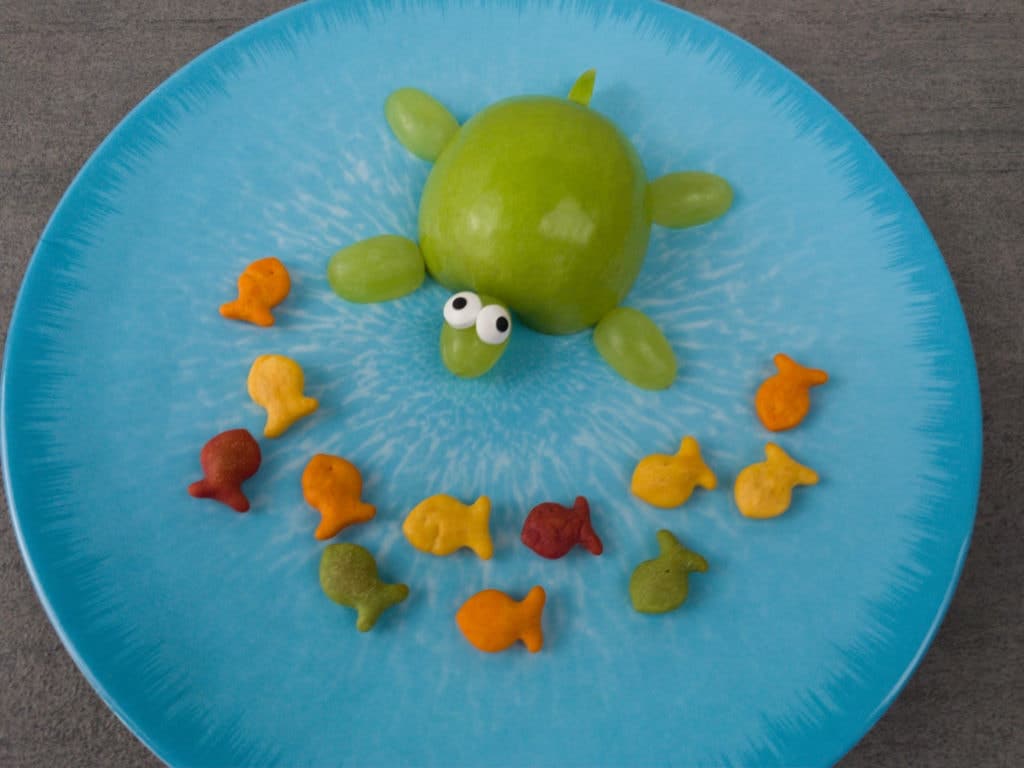 More Awesome Posts For You!
Have a look at some more awesome posts that I think you will enjoy.