Disclosure of Material Connection: Some of the links in this post may be "affiliate links." This means if you click on the link and purchase an item, I will receive an affiliate commission. Disclosure in accordance with the Federal Trade Commission's 16 CFR, Part 255. This site is a participant in the Amazon Services LLC Associates Program, an affiliate advertising program designed to provide a means for sites to earn advertising fees by advertising and linking to Amazon.
Your honeymoon is a special time for both you and your new wife, and buying her a gift can make it that more momentous for her. But what should you get her? We've compiled a list of honeymoon gift ideas for her that will help choose something that suits her and she will find special. Check out some of these ideas:

Honeymoon Gifts for Her
She won't forget them!
"Yoda Obi-Wan For Me" Gold Throw Pillow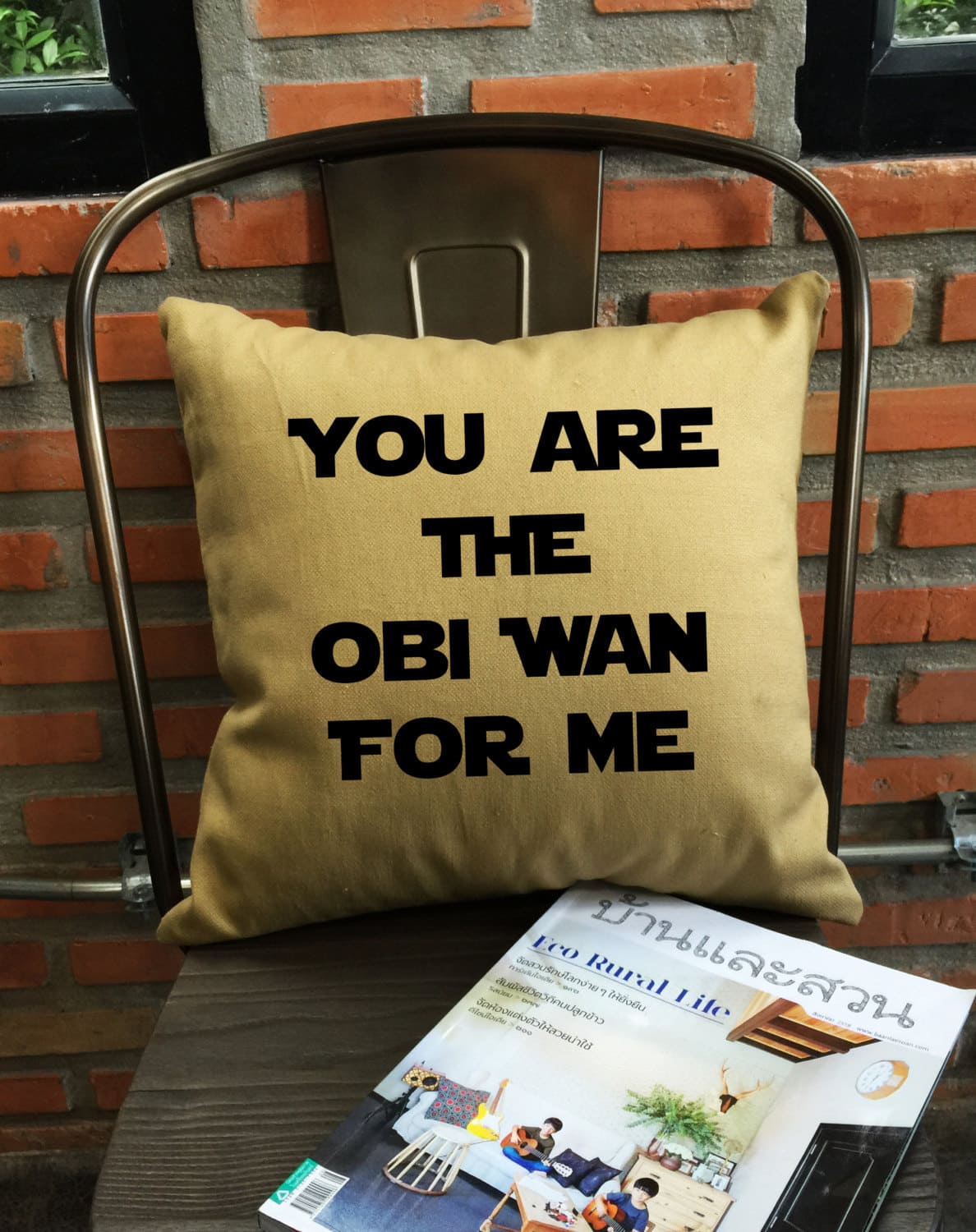 For your Star Wars loving new bride, this "Yoda Obi-Wan For Me" gold throw pillow is a cute way to remind her that she is the only one you want to spend the rest of your life with!
Avidlove Women's Short Satin Floral Kimono
A pretty floral silk kimono is fun for your new wife to wear on your honeymoon, while feeling beautiful and sexy!
"You're my favorite person to lay in bed and look at my phone with" Coffee Mug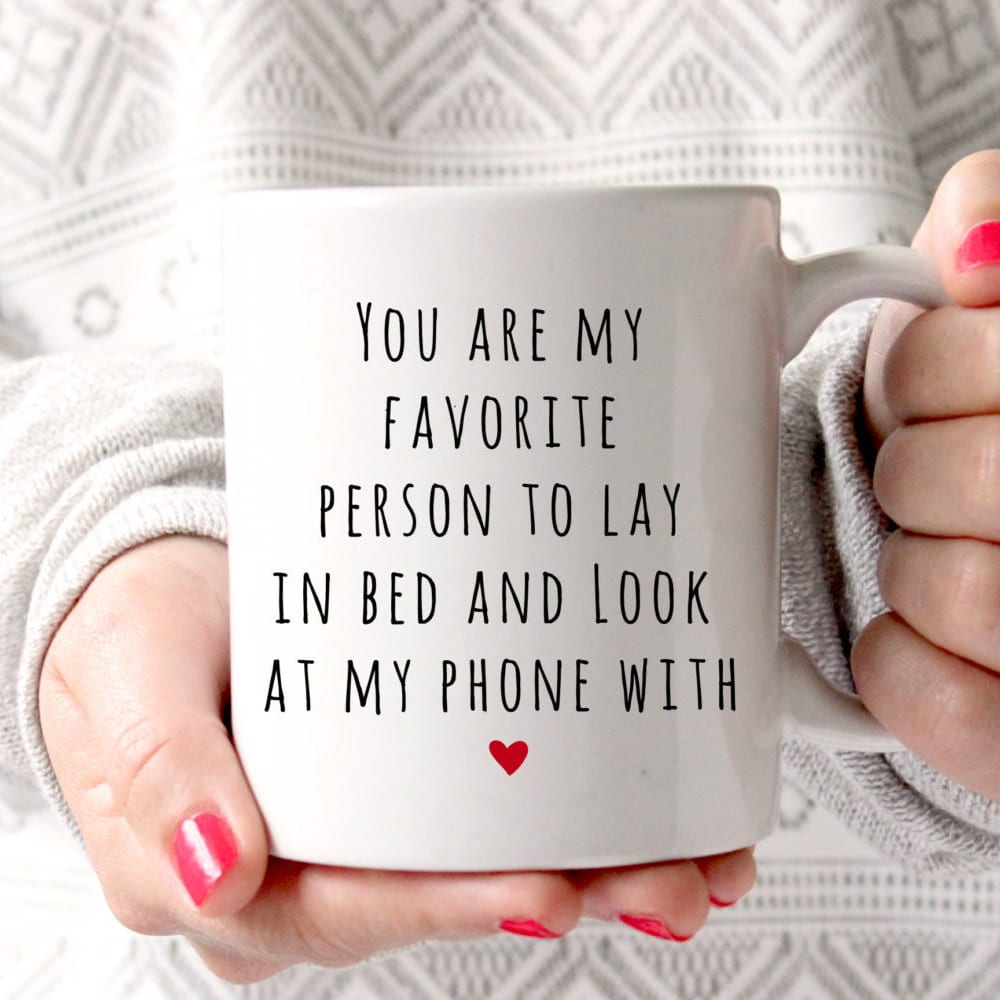 These days, we all have our phones glued to our hands, and who is it that you want to lay in bed and look at your phone with…? Your new bride, of course! Not only that, but a coffee mug is always welcomed by coffee lovers!
"Good morning beautiful" Mirror Decal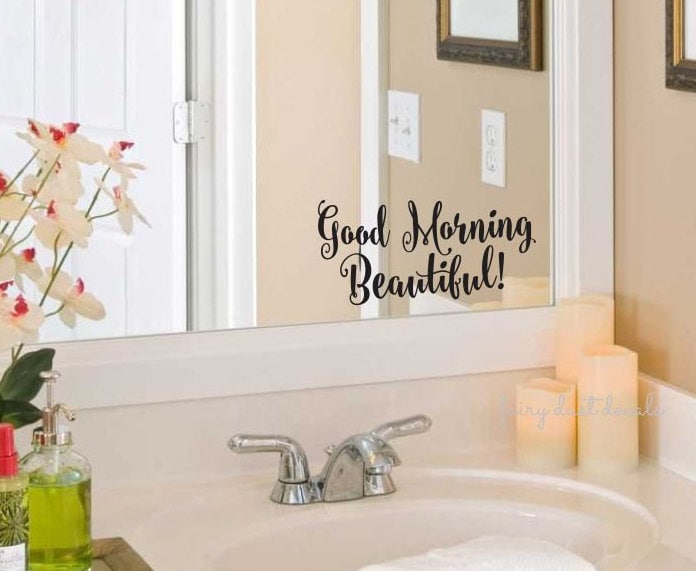 Get this "Good morning beautiful" mirror decal to place on the bathroom, or hotel room, mirror after she has fallen asleep so that she can see it first thing in the morning. Believe me, it will make her smile and feel loved and cherished!
"Love anchors the soul" Necklace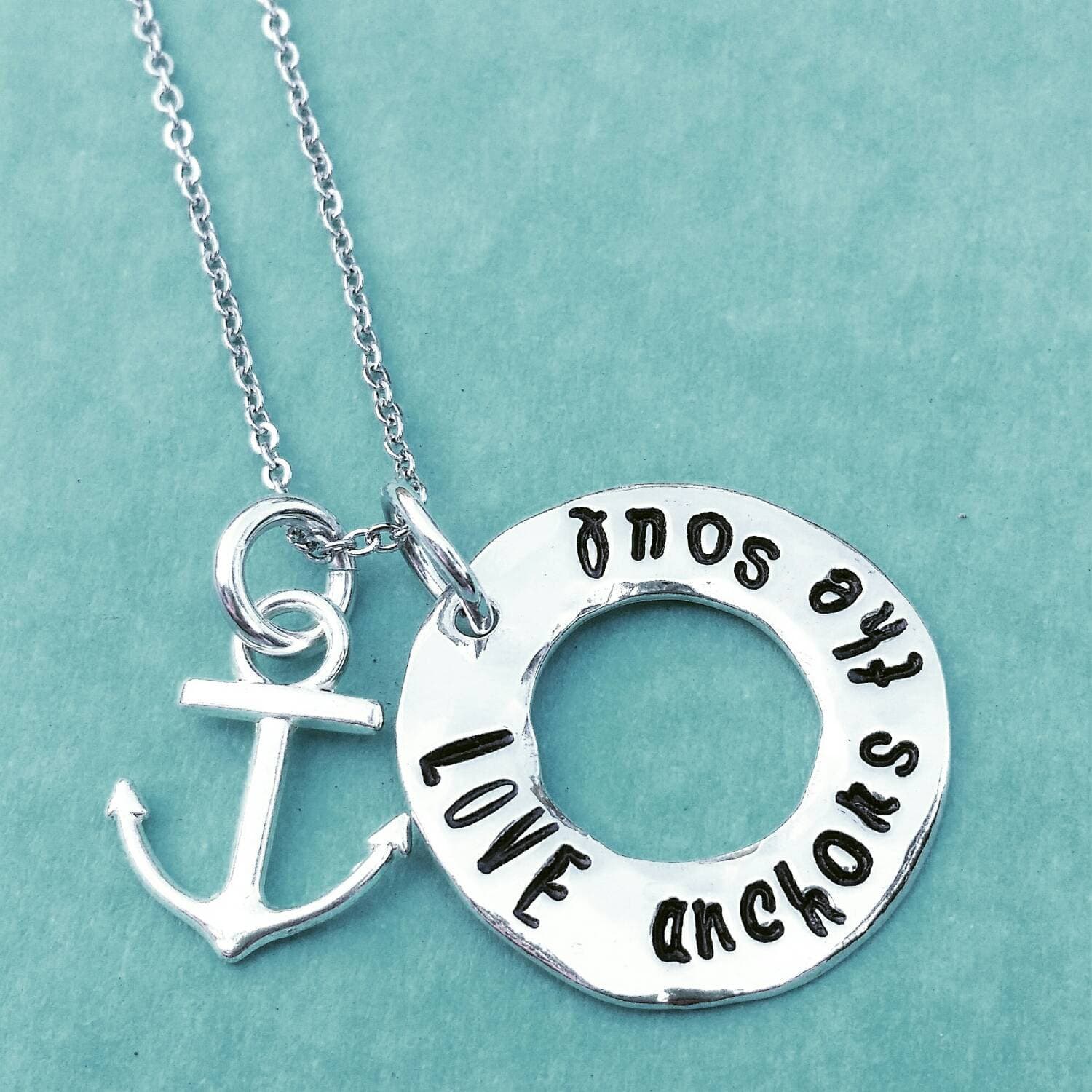 Your love for each other anchors your soul and keeps you grounded, which makes this necklace a beautiful gift for your new wife to symbolize your guys' love.
Engraved Couple's Wood Photo Album, 72 Pictures
Photo albums are a nice way to showcase all that you have done together and how much you love each other. This wooden photo album can have both of your names engraved, which will make the photo album itself a wonderful keepsake to symbolize your wedding and life together.
"Mrs. ______" Coffee Mug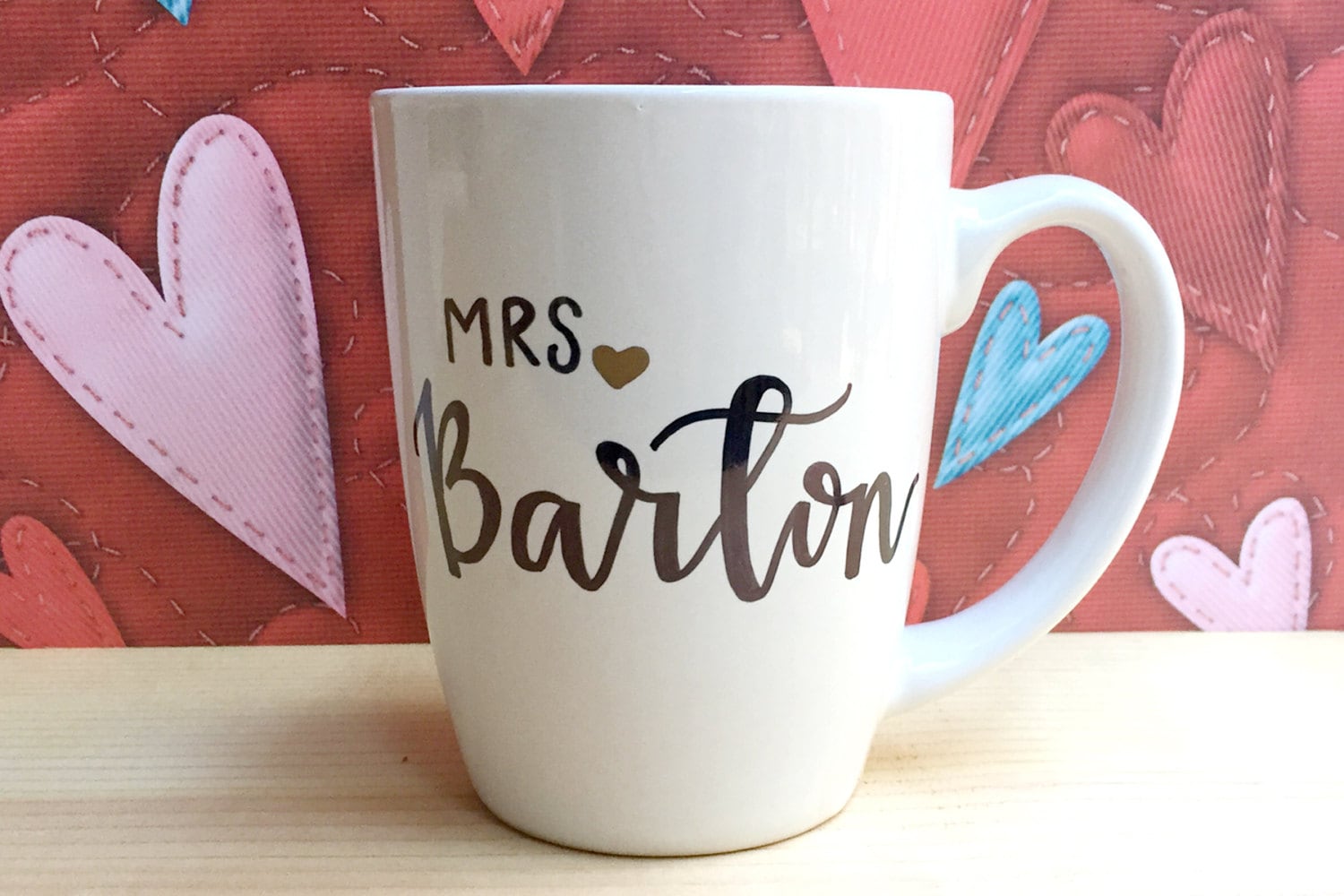 She now has a new last name, and she is proud of it! Get her this mug that has her new last name on it for her to drink her coffee each morning of your new life together.
"When I first saw you, I fell in love…" Wooden Sign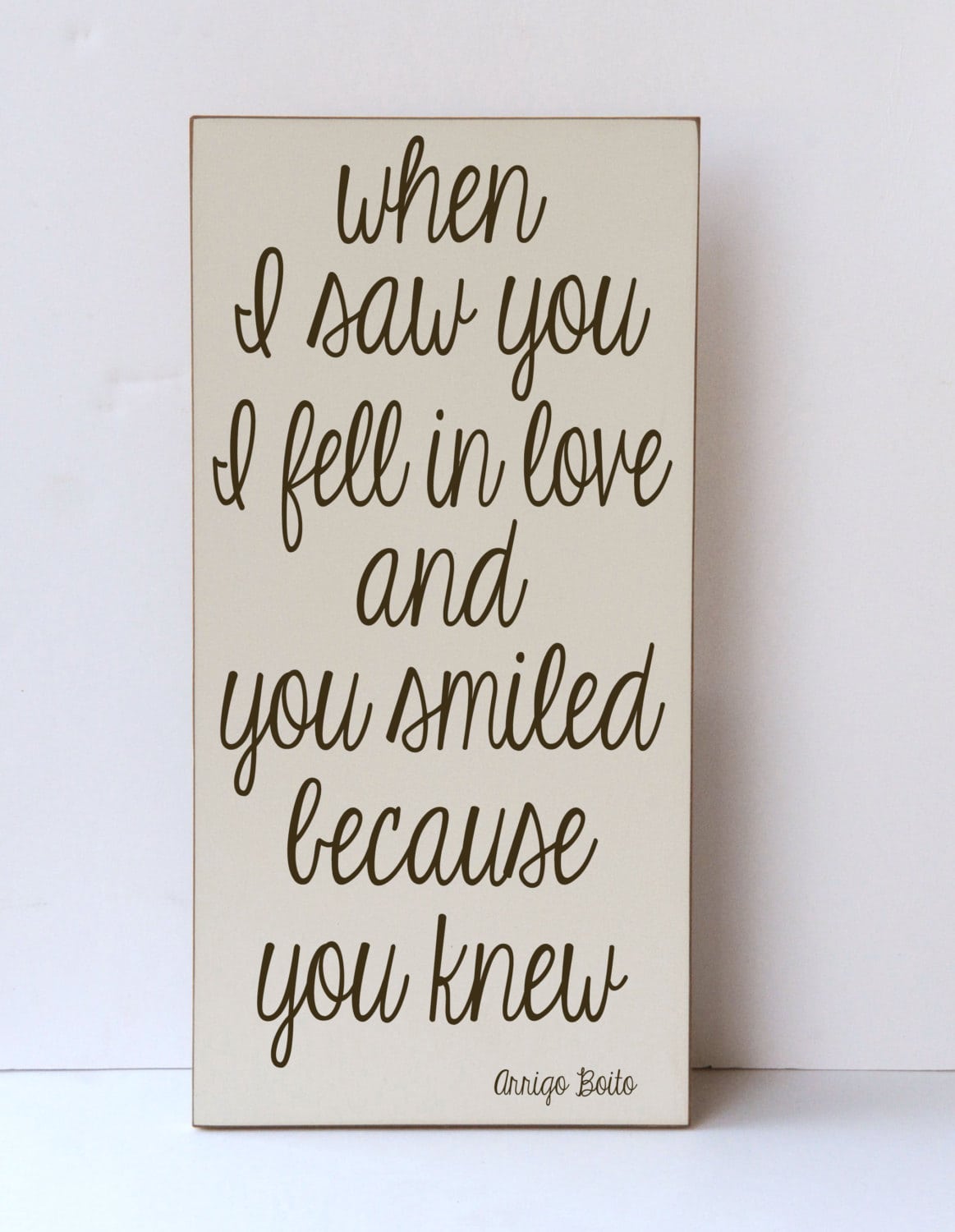 You have been in love with her for a long time now, this wooden sign can adorn your hotel room to remind her that you fell in love with her from the beginning, and will be perfect for decoration at home as well.
Simplicity Rhinestones Crystal Headband Tiara
Your new bride is royalty to you, remind her with this beautiful rhinestone crystal headband tiara to wear on your honeymoon and beyond!
"Wifey" Coffee Mug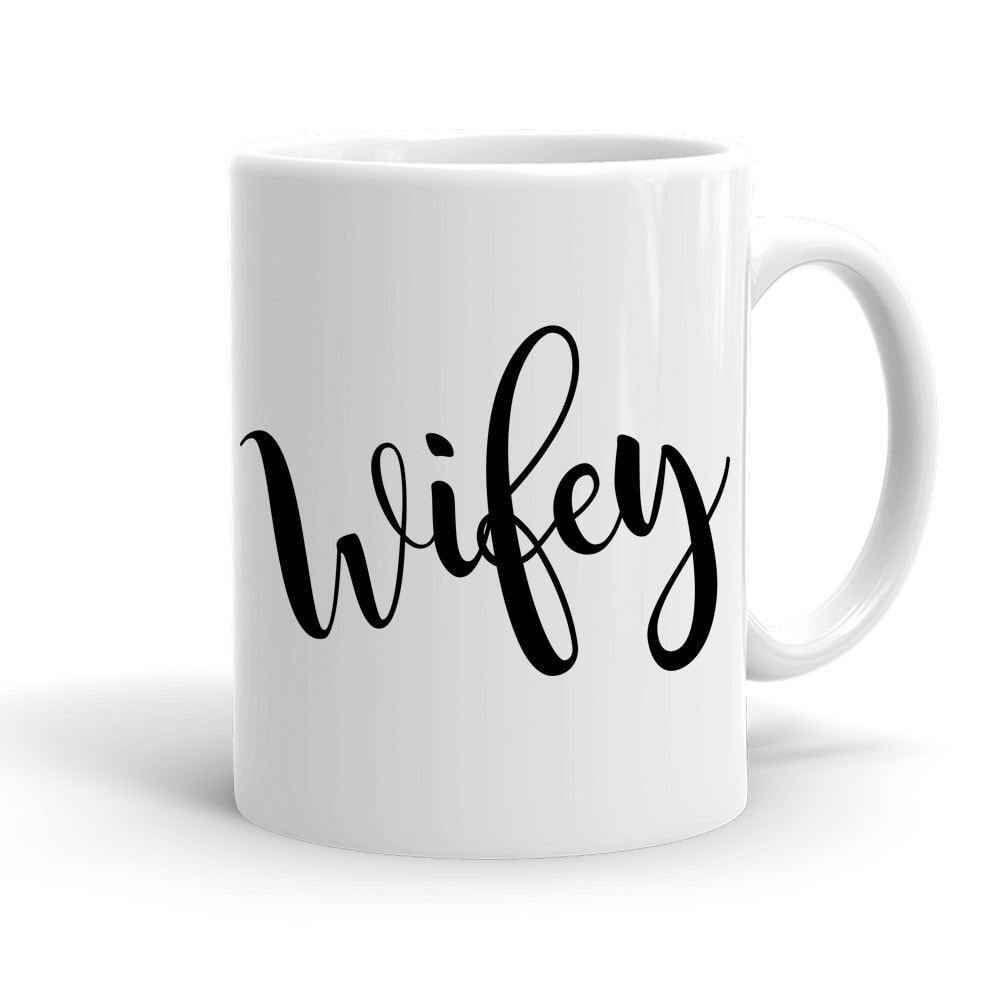 "Wifey" could be considered an overused word, but as your new wife, she might like it. This coffee mug will carry her through so many mornings in your new life together!
Silver Double Infinity Necklace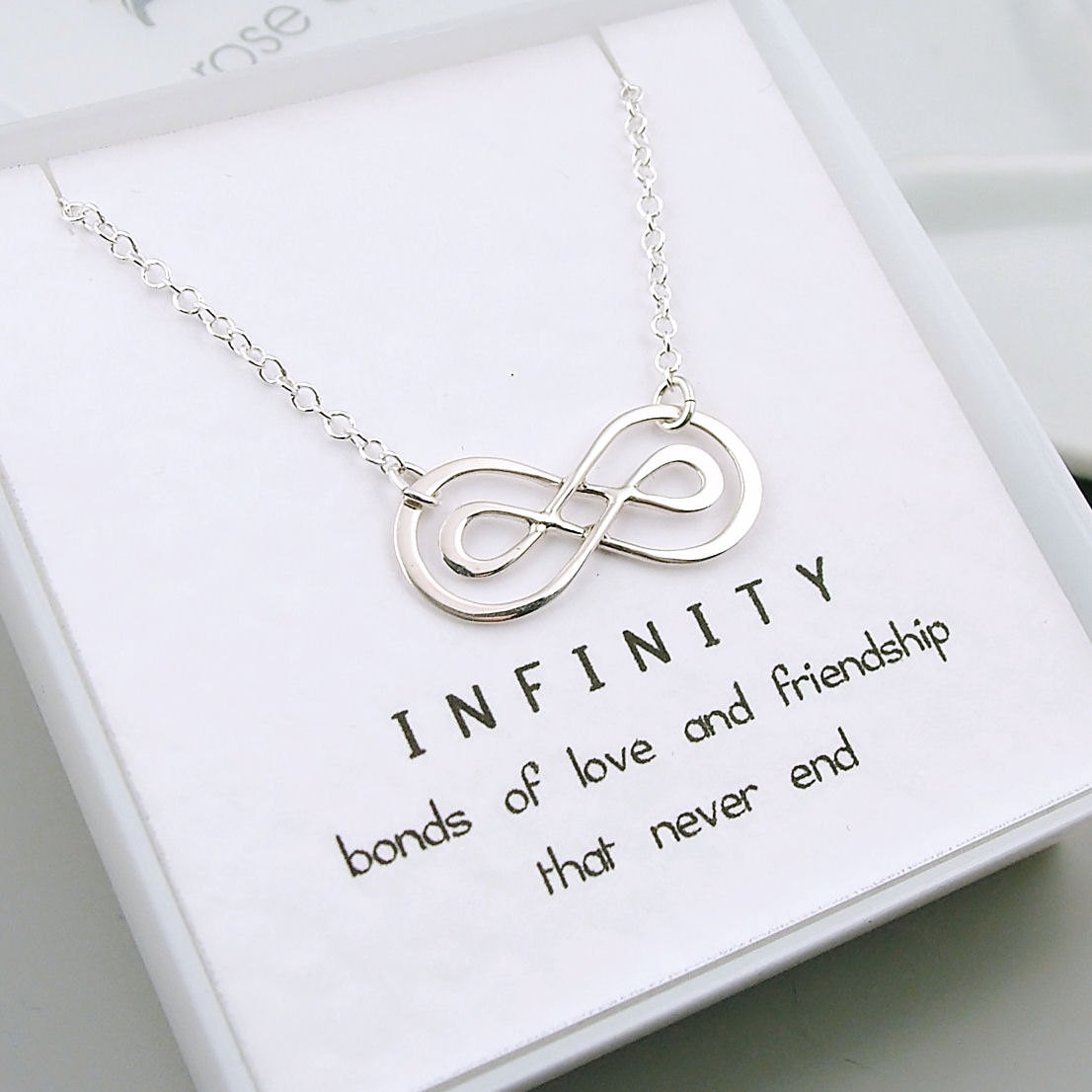 You will be together forever and ever, and this double infinity necklace really embodies how much time you will be spending together and creating a life that you both will find fulfilling and rewarding.
"My whole heart for my whole life" Burlap Print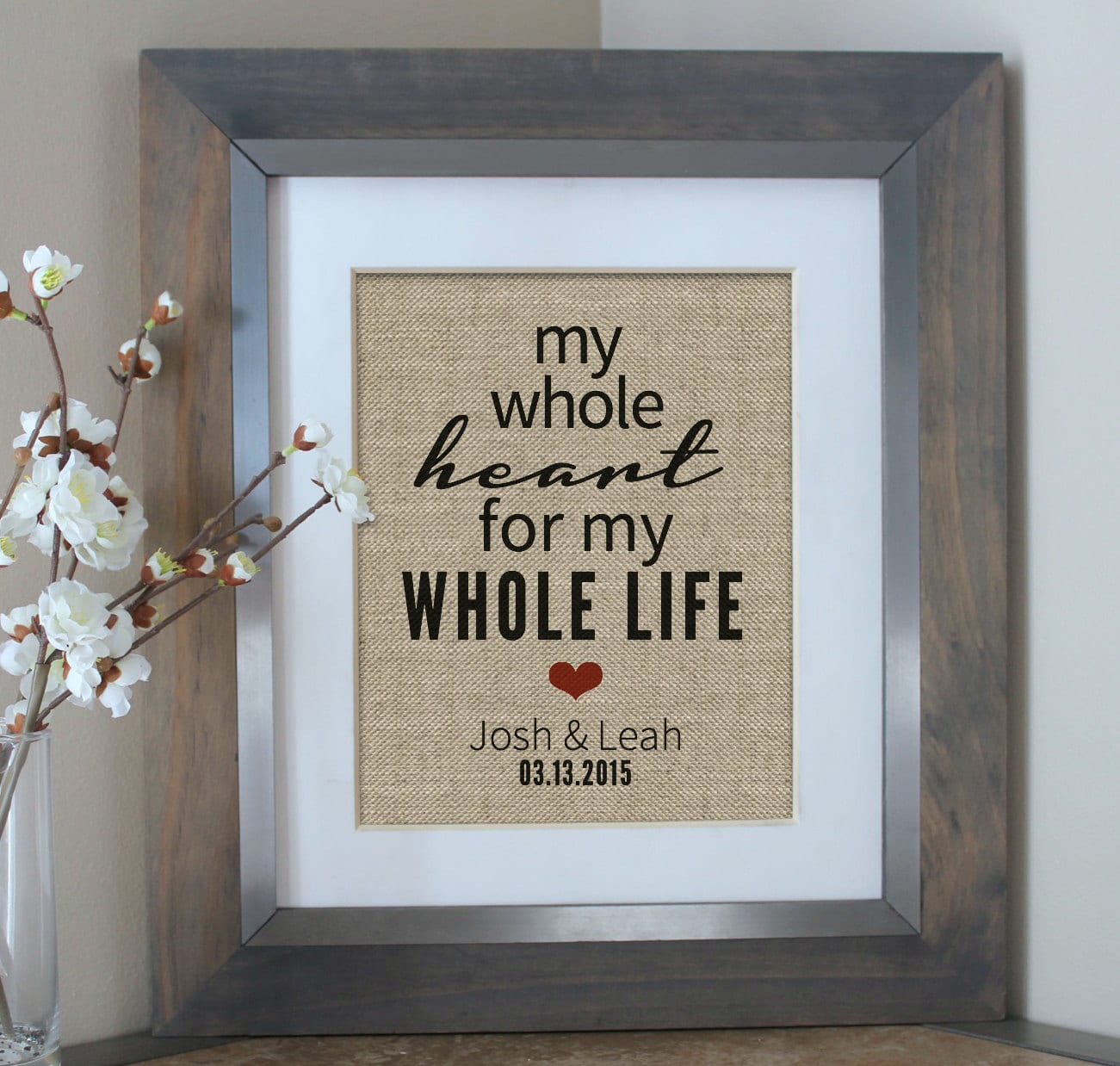 This burlap print with the "my whole heart for my whole life" quote is a nice gesture to your new wife that she will cherish for a long time.
Floral Print Triangle Bikini Set
A pretty floral print triangle bikini set for your beautiful beach honeymoon or to wear to the pool. New bikinis are always welcome and this one is especially nice!
"Mr. and Mrs. Love is all you need" Picture Frame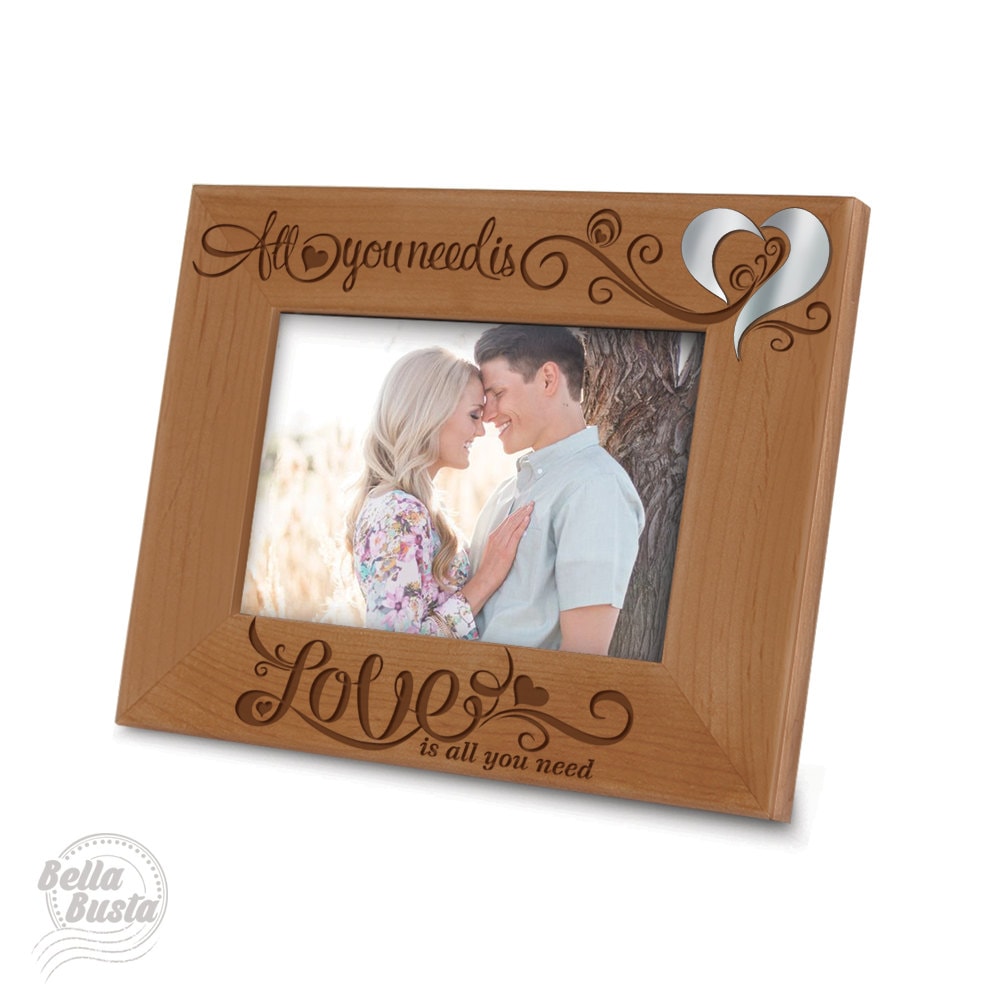 This picture frame to display a wedding picture, or other couple picture, in would be a beautiful gift for your new wife. She can place it on the nightstand in the hotel where you're honeymooning and then place it on her nightstand at home.
Personalized "Mrs. ______" Pajama Set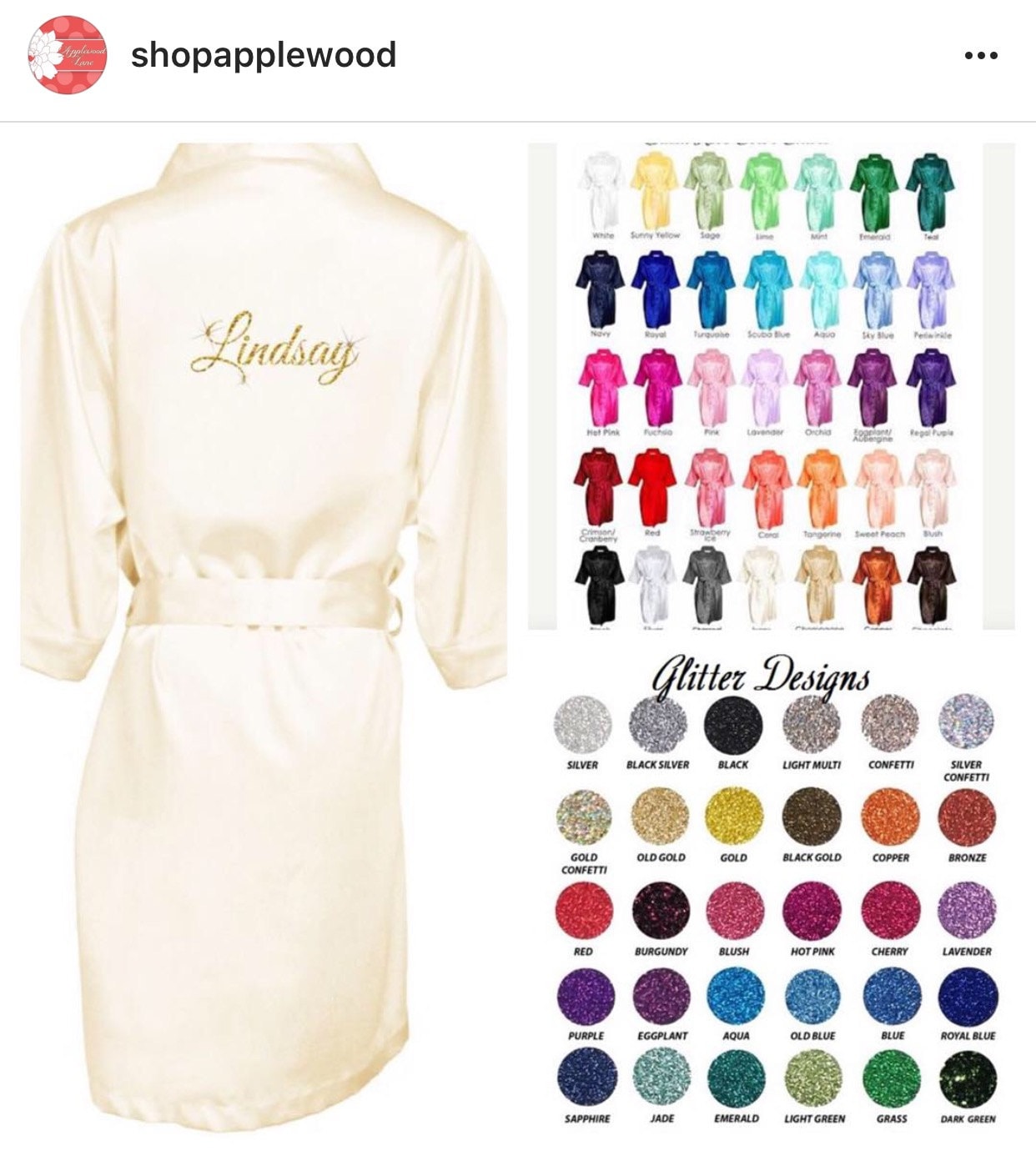 Pajamas to wear around the house, or on your honeymoon, with her new last name on them will be especially cherished by your new wife. If you are welcoming your wife into a new home, you're gonna wanna check out this fun list of gifts here.
Honeydew Sensual Massage Oil with Pure Lavender Oil
The perfect addition to your honeymoon, massage oil with lavender oil, eliciting relaxation and stress relief after your busy wedding day.
Dreamcrest Nightgown
Beautiful, simple nightgown to wear that is comfortable and also makes her feel pretty and sexy, is a nice gift to give your new wife on your honeymoon.
Easy Listening Romantic Music
Some romantic music to listen to on your honeymoon, either on CD or downloaded to your phone to play on your honeymoon is also a nice and thoughtful gift, not to mention it being perfect for the occasion!
EO Botanical Bubble Bath: Serenity, French Lavender with Aloe
A bubble bath will be nice for your new wife, whether she is taking a bath alone or you are taking one together. It's luxurious and relaxing!
"Forever and Always" Bangle Bracelet
This "Forever and Always" bangle bracelet is beautiful, and like mentioned earlier, jewelry is hard to go wrong with. Remind her that you are there for her, forever and always, and that your love will always last with this bracelet.
Honeymoons are special, once in a lifetime, experiences. Make your new wife's even more special with a thoughtful and special gift that she will adore for a long time.