Disclosure of Material Connection: Some of the links in this post may be "affiliate links." This means if you click on the link and purchase an item, I will receive an affiliate commission. Disclosure in accordance with the Federal Trade Commission's 16 CFR, Part 255.
Looking for gift ideas for D&D players? If you're not a Dungeons and Dragons fan you've probably been asking a lot of questions. What are all these 20 sided dice for and what is a dungeon master? Well this list won't answer any of your questions about the popular geek franchise but it will help you decide what to buy the D&D players in your life.
That is, when they're not busy playing Fortnite, so maybe you'd like some Fortnite gift ideas too?
Cool D&D gift ideas for tabletop gamers
Even if you're not a Dungeons and Dragons (D&D) fan these gifts were chosen to appeal to most players. If you are then you already know your game master deserves a thank you gift for all their hard work.
Best Gift Ideas for D&D Players
Dice Set
This is the one gift that can never go wrong with any D&D player. Dice are vital to playing the game and it seems like one can never have too many. These dice are professional quality and even include a display box.
---
Best Dungeon And Dragons Gift
DUNGEONS & DRAGONS SHAPED D20 THROW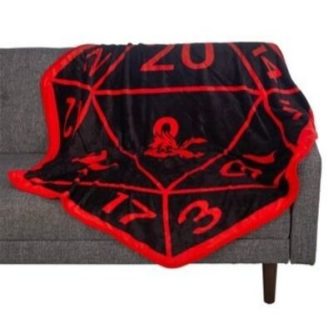 Check out this D20 throw. A great way to stay cozy and relaxed while at home, in your game room or more. A nice sized throw to also decorate your living room on the couch, or even your bedroom.
Buy Now
---
Because I'm the DM Hoodie
Being a DM (dungeon master) is a big deal – you're the one who calls the shots! Like the author of a novel the DM's friends don't get to argue with what they say happens to the characters.
RPG Coffee Mug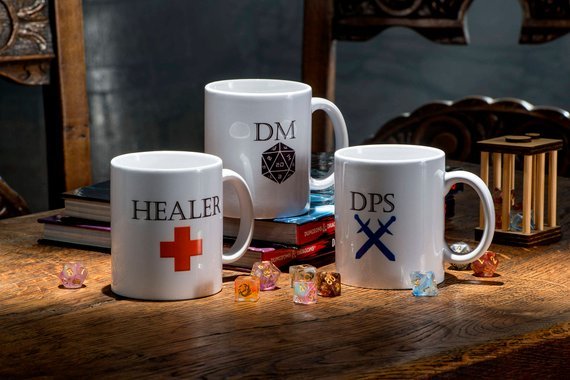 Something for everyone or get the entire set for the whole D&D group. That way everyone will know their place… (If only)
Dice Chocolates
These dice are good enough to eat – and you can! A great gift set for someone who has absolutely everything already.
---
Best Dungeon And Draft Gifts
STRANGER THINGS DUNGEONS & DRAGONS ROLEPLAYING GAME STARTER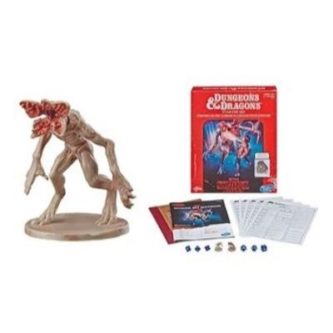 Really unique, different, and a great gift. If you love stranger things you will enjoy this game starter.
---
Dungeons and Dragons Mini Figure
This is a blind box that contains 4 pre painted figures out of the set of 44. Even if they don't collect a few mini figures are fun to display.
Dry Erase Map
This is a multi purpose game mat that works with dry erase markers. Perfect for recording notes, character stats, or laying out a Dungeons and Dragons map.
Mimic Pouch
A handy pouch of a not so handy character. The Mimic can gobble up dice or other small items. Thankfully it's stuffed and therefore won't attack when they try and open it.
Choose Your Weapon Shirt
Sometimes deciding what method, and therefore what dice, to use in game can be taxing. At least they'll have a great shirt to wear to their next game though.
Empire of Imagination Shirt
This book covers the life story of Gary Gygax – creator of Dungeons and Dragons and basically grandfather to all modern RPGs. This is a certain to be a fascinating read!
Stand Open Drawstring Bag
Having something to carry all of your dice in is important, especially when you have too many to fit in your dice bag. This one goes one step further by staying open on the table. Now it may seem unimportant but trust me this is handy.
D20 Keychain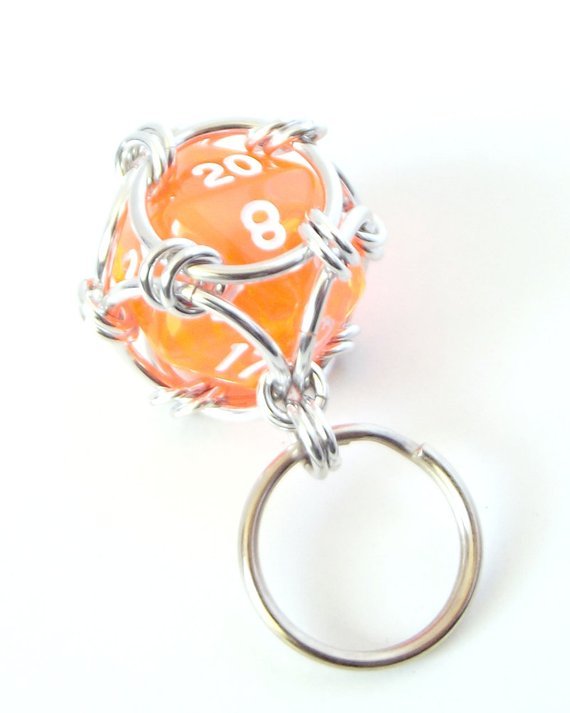 This geeky keychain has the iconic D20 (20 sided dice) wrapped attached to it. Simple and cute.
When the DM Smiles It's Already Too Late Art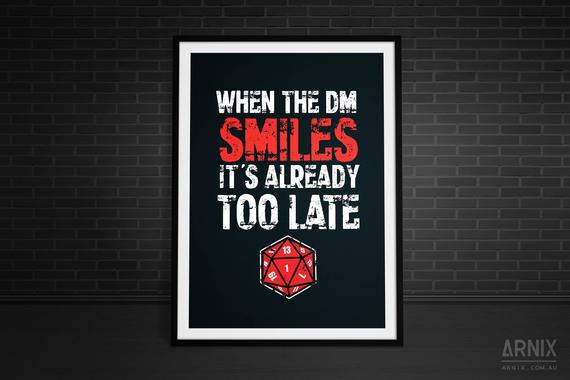 A painful truth for D&D players who think they've outsmarted the Dungeon Master. Not so fast, he's got another trick up his sleeve!
Of Dice and Men Book
This book talks about the influence of Dungeons and Dragons on popular culture – including the people who play it. Interesting!
D20 Christmas Ornaments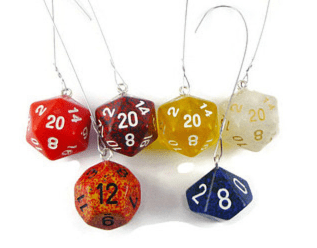 The perfect addition to your friend's Christmas tree.
Chest Dice Container
Where else are you supposed to keep your dice? Now they'll be secure in their very own treasure chest and look great displayed.
D&D Dice Magnet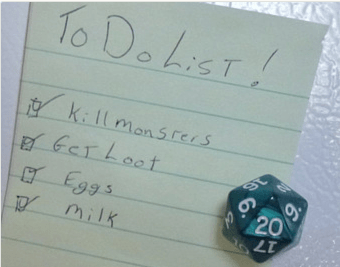 Another crafty use for the D20. This time it's been turned into a fridge magnet for holding all those important paper things.
Potion Bottle Set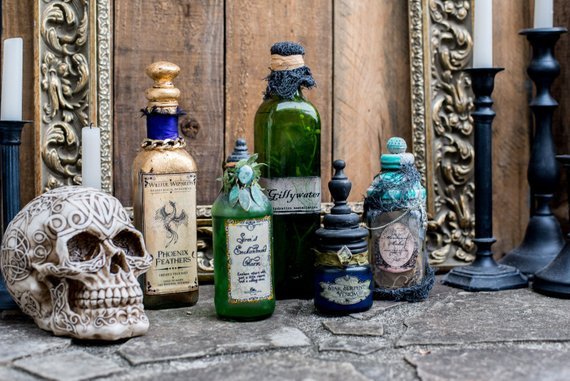 This set of 4 potions are meant to be used as paperweights or for display purposes. Just what they do is for your gift recipient to decide.
Dwarven Mine T-Shirt
This retro-style t-shirt makes reference to the always confusing shafts of dwarven mines. Perfect for an evening of getting lost for hours.
Bag of Holding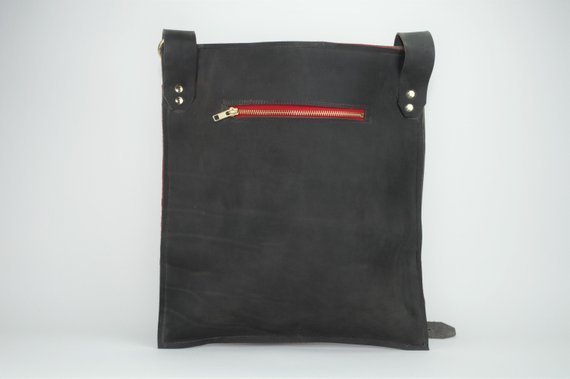 Where do you put your loot after a successful raid? In your bag of holding. You'll never believe what it does! This is exactly the right choice from all of these gift ideas for D&D players.
D20 Clipboard
There is going to be some serious envy at their next RPG session with this in tow. It's perfect for small (or cluttered) tables to hold their character sheet or DM notes.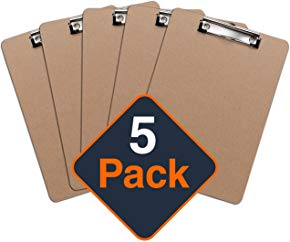 Since you can't gift them crits, these D&D inspired gifts will just have to do.