Disclosure of Material Connection: Some of the links in this post may be "affiliate links." This means if you click on the link and purchase an item, I will receive an affiliate commission. Disclosure in accordance with the Federal Trade Commission's 16 CFR, Part 255. This site is a participant in the Amazon Services LLC Associates Program, an affiliate advertising program designed to provide a means for sites to earn advertising fees by advertising and linking to Amazon.
Sometimes it feels like Christmas is all about the kids when it comes to Santa, packed toy isles in the stores, and kid-geared holiday movies. But there's plenty of Christmas traditions for couples out there that you can start together.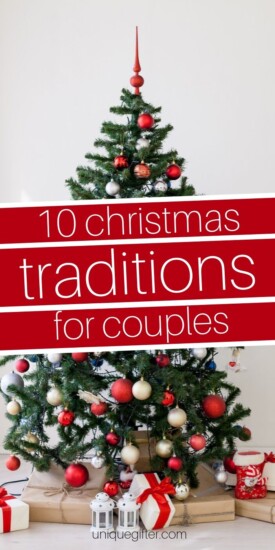 The holidays are a magical time, and you definitely should be enjoying them together with your significant other! Really, the secret is just spending time together. Whether you have kids or are kid-free, these Christmas traditions are a perfect way to connect this time of year and get in the Christmas spirit.
Wrap Presents and Watch Christmas Movies Together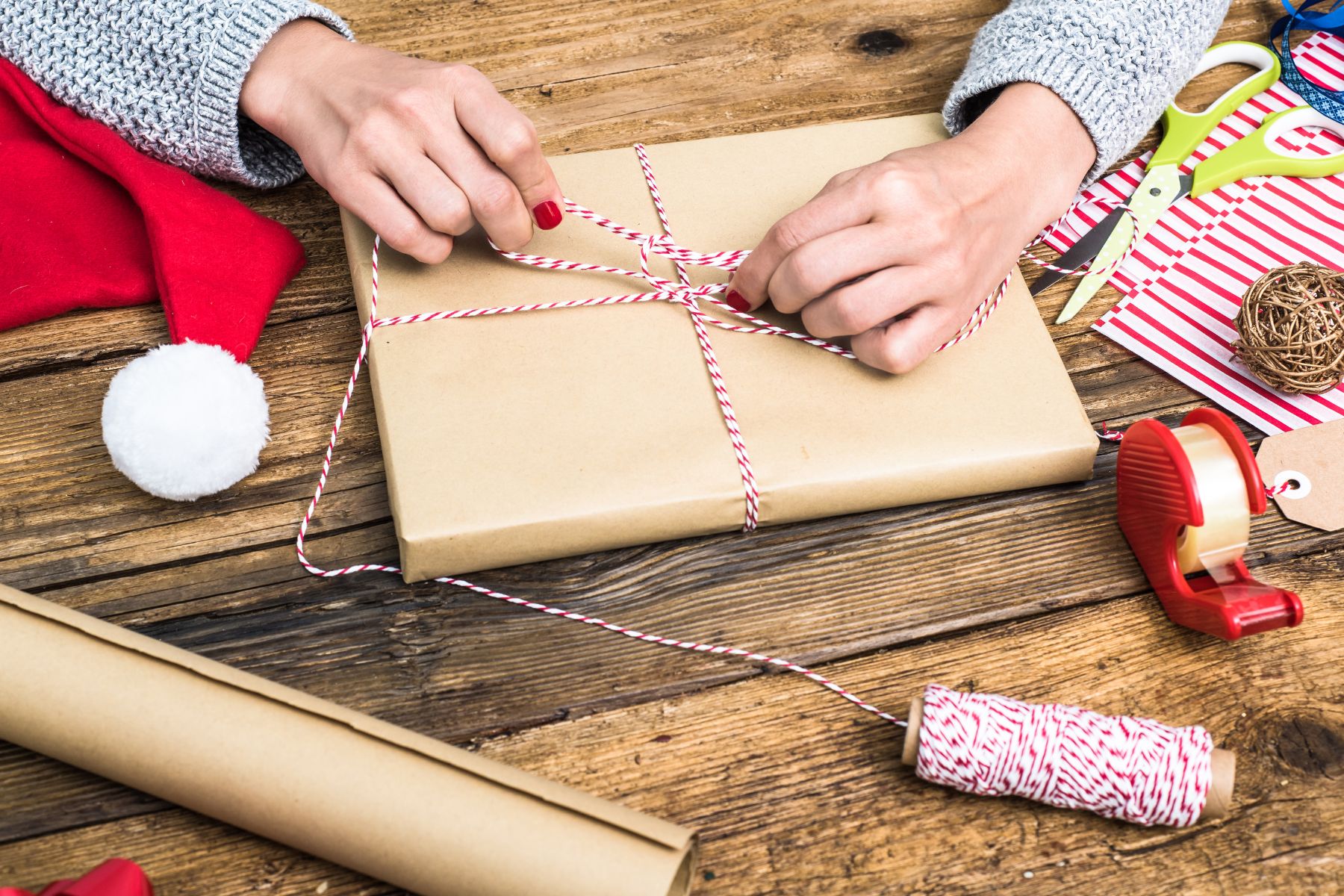 This is one of my favorite traditions to do with my partner. Each year we marathon our favorite Christmas movies and spend the day wrapping Christmas gifts for others together. It's nice to get most of the wrapping out of the way in one shot, and we get to spend some special time together. If you're wondering, Love Actually is my favorite adult Christmas movie.
After you're done wrapping cuddle up on the couch with some popcorn and continue the marathon or reward yourself with a date at the theatre to see the latest Christmas release.
Volunteer Together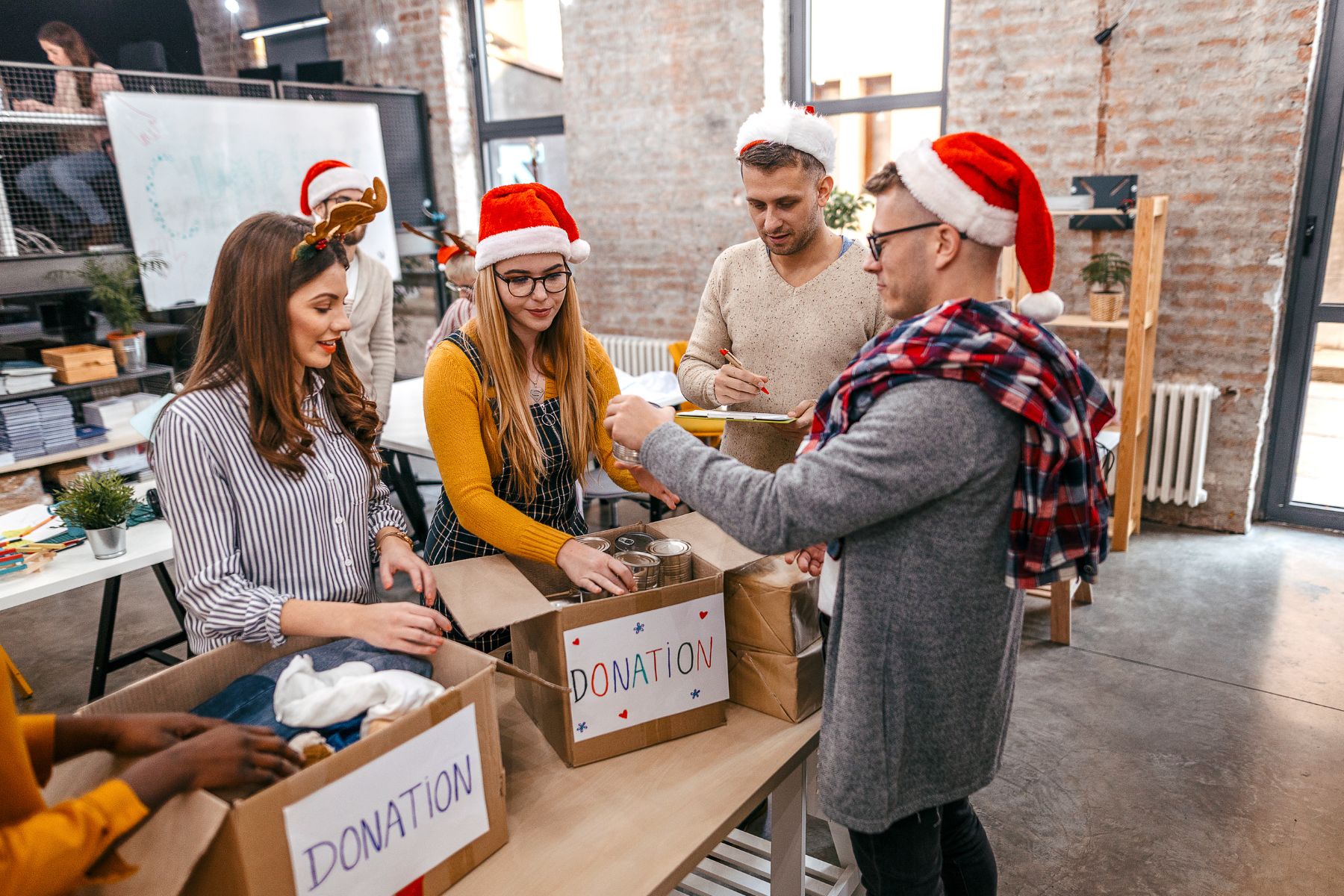 Christmas brings out extra volunteer opportunities! Take advantage of your own Christmas spirit and give your time to organizations you both care about. Helping others together is also a great way to spend time together: you'll both feel good about what you're doing.
You can also go shopping together to buy toys for a local toy drive or deliver a Christmas dinner to a family in need.
Put Together Stockings for Each Other (and Consider Themes!)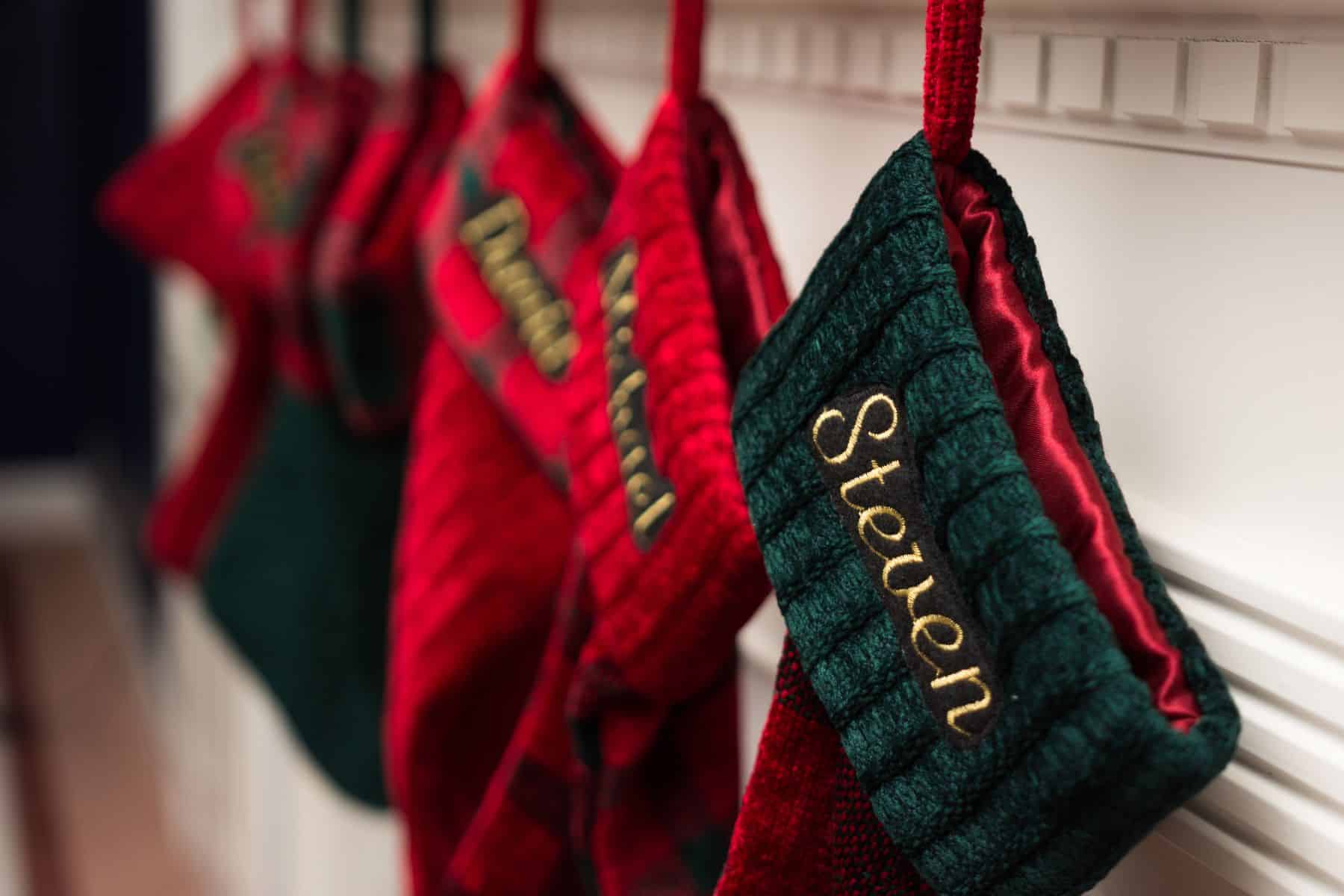 Stockings aren't just fun for kids! I love filling up my partner's with fun little gifts and treats. It's kind of brings some of that childhood excitement back to Christmas morning too. A fun twist on this, though, is to do themed stockings.
Here Are Some Ideas for Couples' Christmas Stocking Themes:
"Sexy" stockings (think massage oil, chocolates, handcuffs, etc.)
"Snacks and treats" (pack it full of your partner's favorites!)
"Kid again" theme (toys, trinkets, and treats that they loved as a kid or never had)
"Second hand only" (nothing can be bought new!)
"Sports/pop culture" (pick one thing and theme to it, e.g., Hockey)
"Decade" theme (only things that were popular or known from that decade)
Create a Christmas Dinner Tradition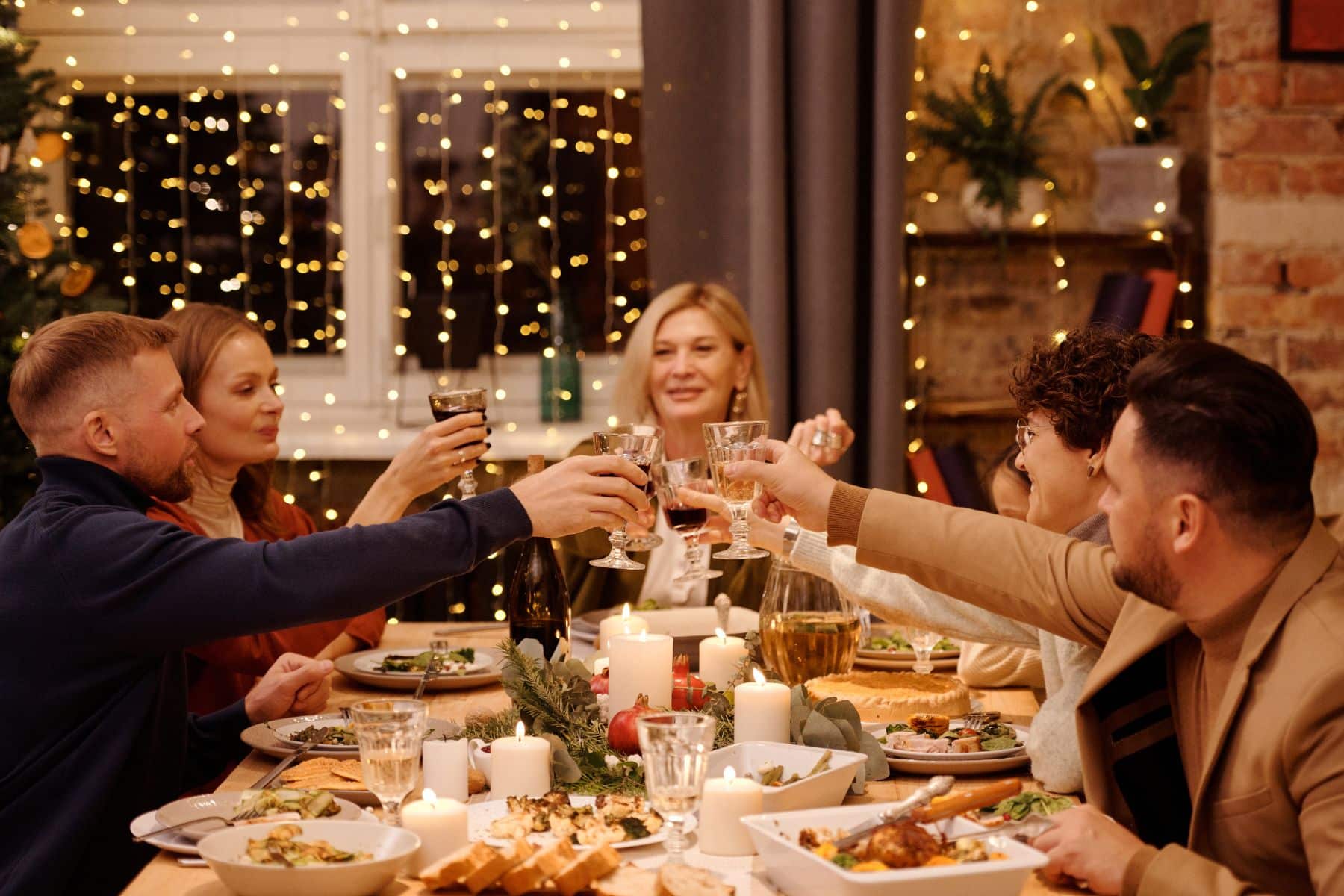 If you don't already have Christmas dinner with family, you can always create your own tradition as a couple! Make the turkey (or chicken) and all the trimmings for two. Or invite family over and host!
Or, if you're not into that, why not make an alternative Christmas dinner? Order Chinese food or head to McDonald's and have fun breaking tradition while starting your own.
Start Going to an Annual Event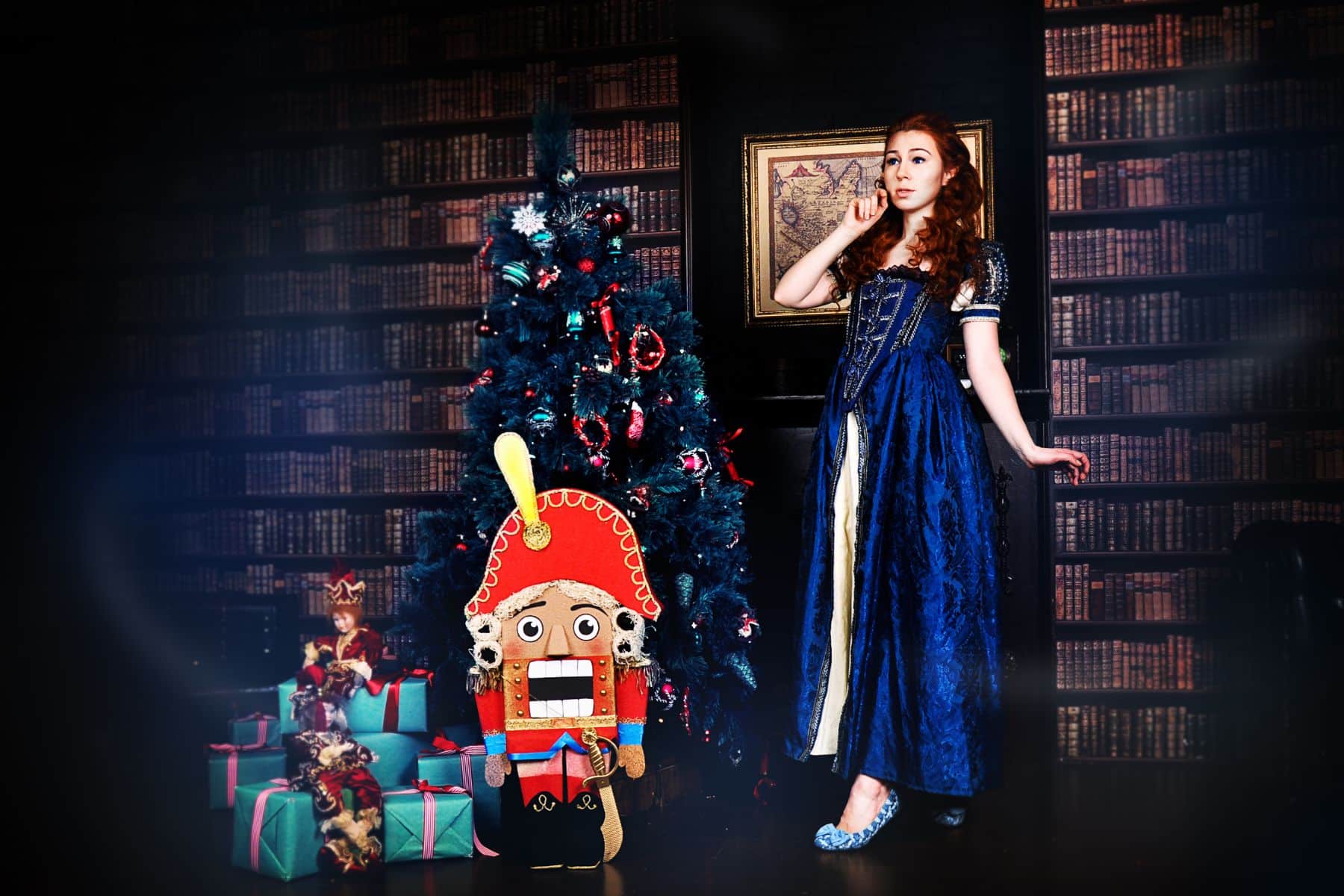 Search your area for annual events that can be part of your new Christmas traditions for couples. Some examples of this are Christmas themed plays, annual movie screenings, celebrations at museums or zoos, and even Christmas parties. Once you pick, attend every year!
Or, make a tradition where you try a new Christmas event each year as a couple. You can even add to this by picking out an outfit for your partner or attending the event in a special holiday-themed accessory. (You know, like a tacky Christmas tie or your grandmother's favorite Santa broach.)
Look at the Christmas Lights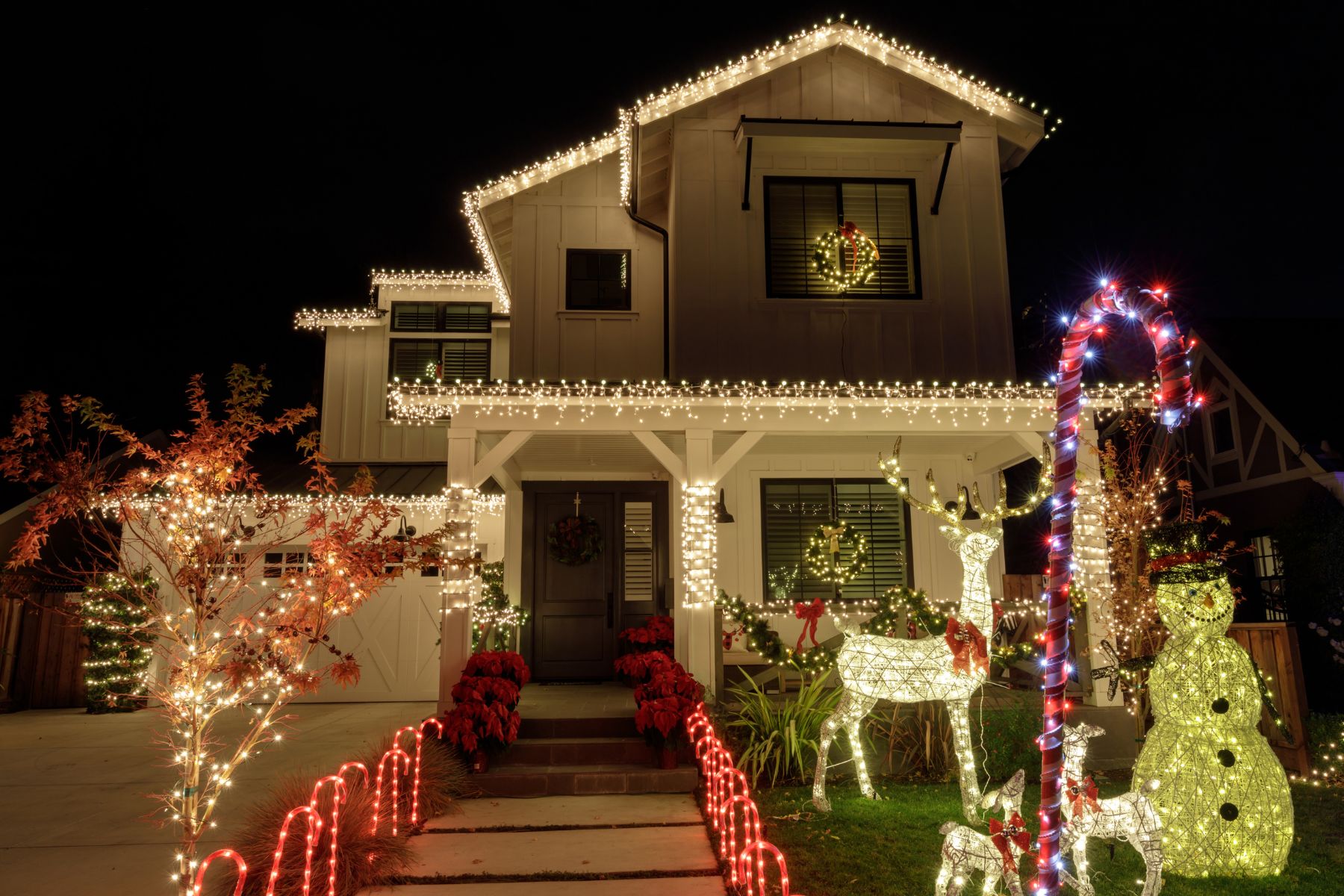 I don't know why people think this is for the kids; it's way better for adults and couples, in my opinion. Drive around and check out the Christmas lights in your neighborhood or walk around some dedicated "Candy Cane Lane" areas. If you're walking, grab yourself some hot chocolate (and Baileys) and consider doing a Christmas light scavenger hunt together. Or just hold hands and take in the moment.
Do Some Traditional Christmas Activities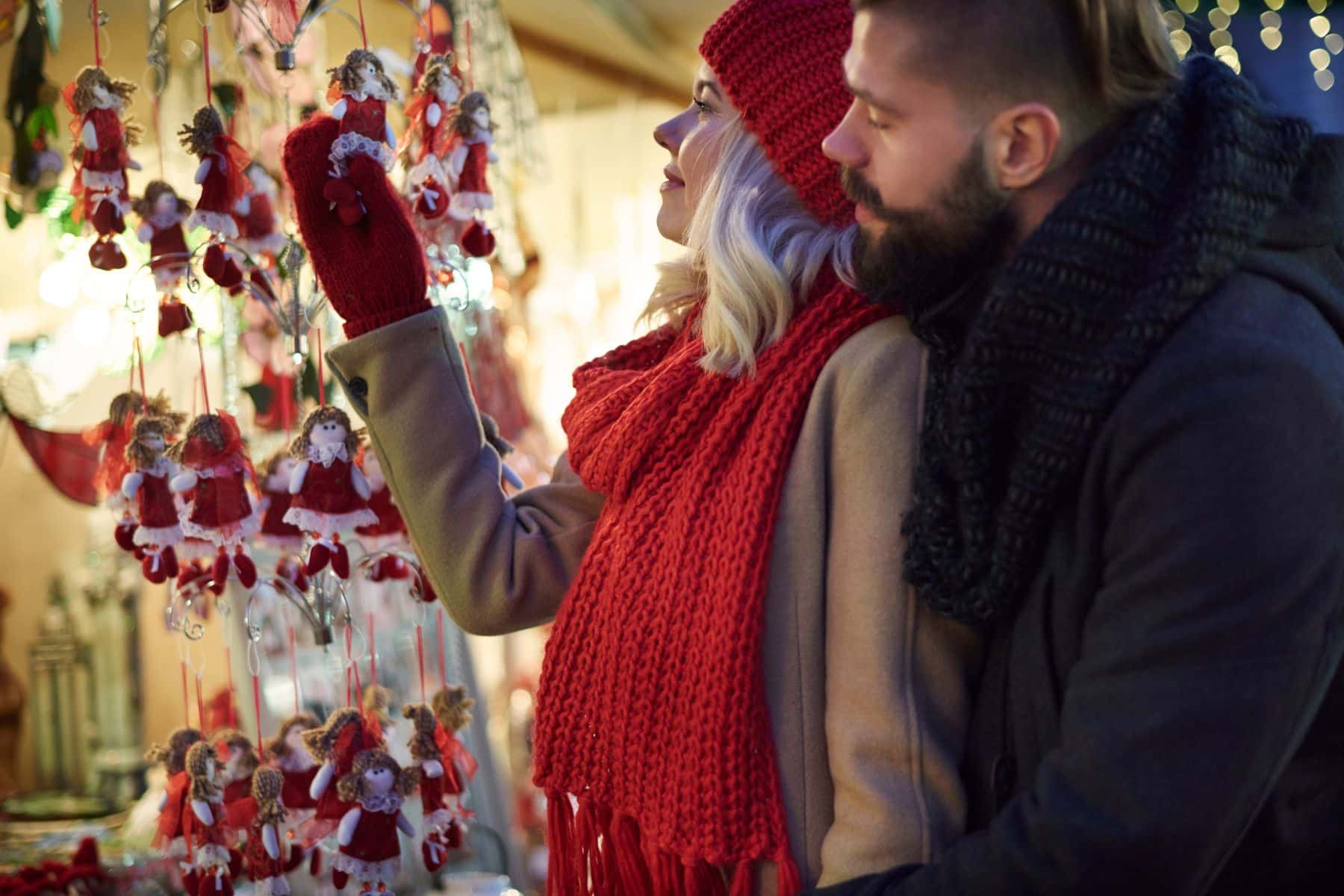 Although it's nice to start new traditions, it can also be fun to bring back old ones. Look at your childhood and think about what you enjoyed doing, then try and bring some of that in with your partner.
Here's Some Ideas:
Bake cookies together
Decorate a gingerbread house
Make DIY ornaments together
String popcorn garland for the tree
Go sledding
Go ice skating
Listen to or sing Christmas carols together
Go on a Sleigh Ride
This is a fantastic Christmas date idea but also a lovely tradition for couples to start. Most places have plenty of sleigh ride opportunities to choose from, so it should be easy to start this tradition. Make plans, bundle up, and enjoy a magical ride together. There's something so sickeningly romantic about being outdoors in the cold being pulled by horses.
Make Christmas Decorations Together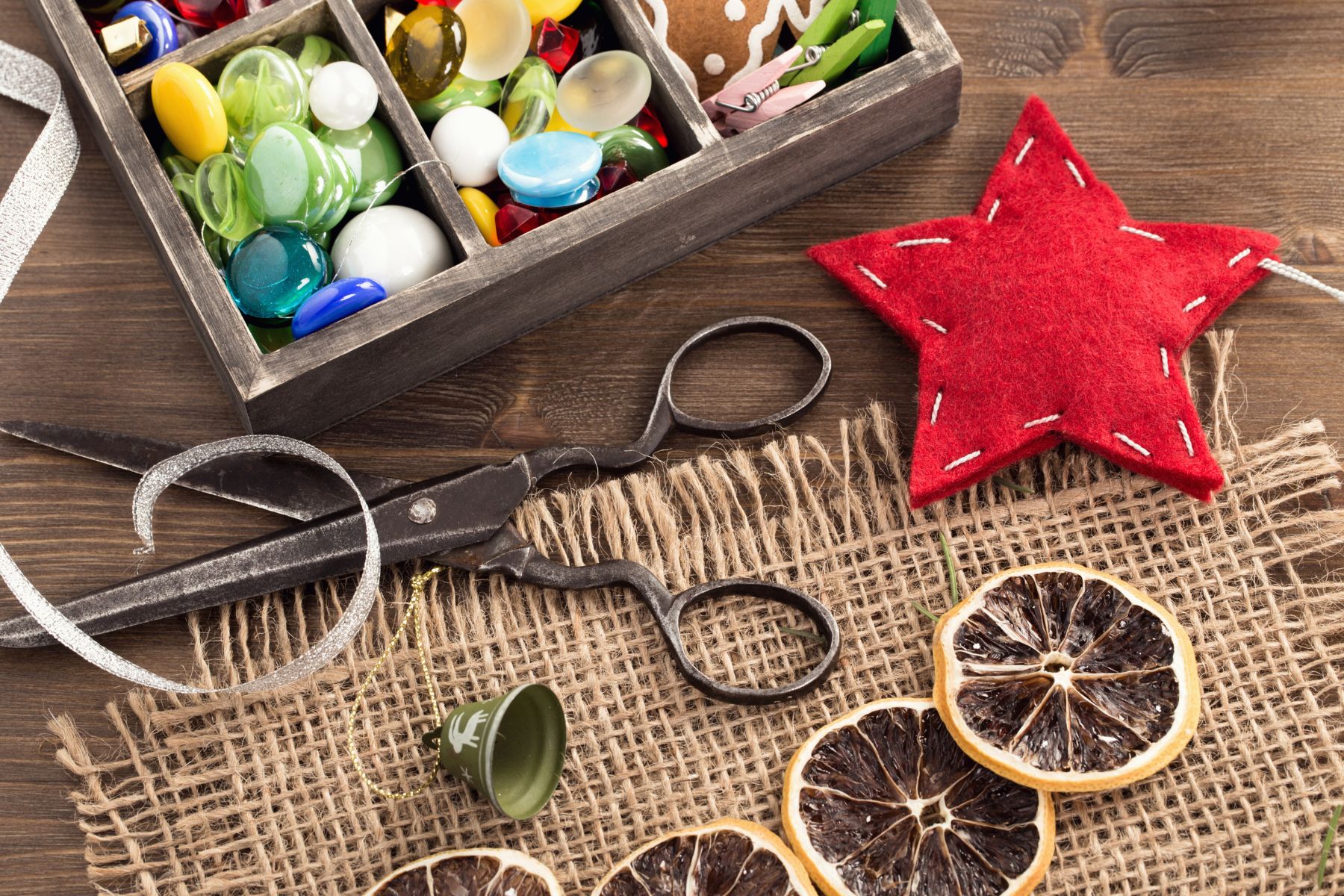 Have a Pinterest account full of unfinished DIYs? Even if you don't, look together to choose a Christmas themed DIY project to do together. Then go shopping for supplies as a couple and work together to create your masterpiece. The best part about this tradition is you get a fun keepsake that you made together that you can also put it out to enjoy year after year.
If DIY really isn't your thing, you can still add to your Christmas decorations by hitting the stores and choosing something together. Make a day of it, or challenge yourselves to find something unique or limiting the shopping to just thrift stores.
Host a Christmas Party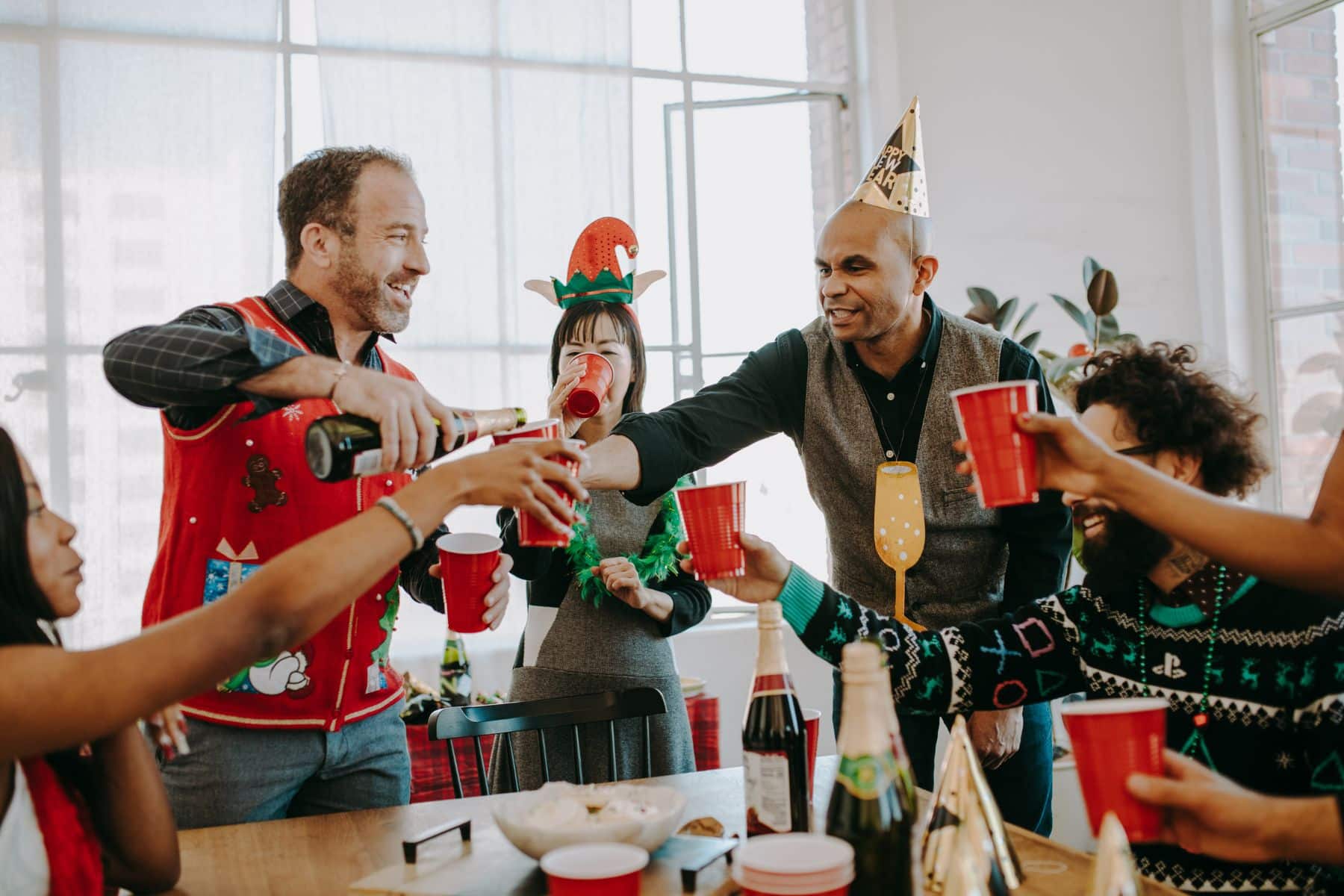 It's always a blast to be that couple. You know the one. They throw the best parties. There are so many different ways you can have an awesome adult Christmas party. It could just be a potluck with family and friends where you eat, drink, and be merry. Or do something different and invite a Santa to the party and let adults take photos with him and sit on his lap (inappropriate ways, of course).
Here's Some Other Fun Christmas Party Ideas:
Christmas cookie exchange
White elephant gift parties
Yankee Swap
Ugly Christmas sweater party
PJ party
Christmas carol karaoke
What Christmas traditions for couples do you do each year? Maybe you don't enjoy the whole season much, and your tradition is to spend it on vacation. Either way, Christmas is a great excuse to spend quality time with your significant other. If you have kids, though, make sure to check out our Christmas traditions for families.