Disclosure of Material Connection: Some of the links in this post may be "affiliate links." This means if you click on the link and purchase an item, I will receive an affiliate commission. Disclosure in accordance with the Federal Trade Commission's 16 CFR, Part 255.
As your first anniversary approaches, you may be wondering what you could possibly get for your husband that is paper, but doesn't get lost or thrown away so fast. The truth is that there are so many fun ideas out there and many of them are here in this list. Here's to finding just that right gift for him!
Memorable 1st Anniversary Paper Gifts for Men
Custom Song Lyric Poster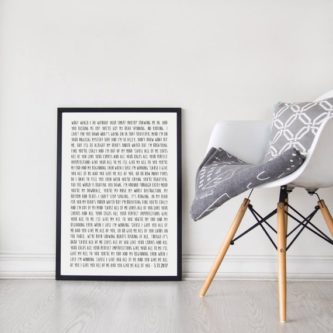 The first song you ever heard as a couple, your wedding dance song, or some other song that the two of you love can be put on this custom song lyric poster.
Pinky Promise Card with Matching Bracelets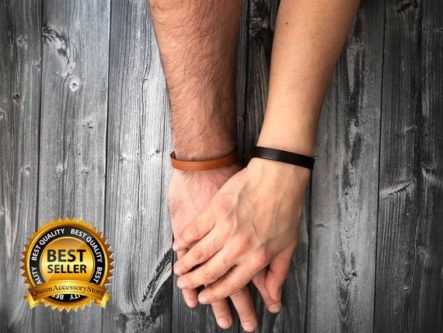 He made a promise to you, whether it was a pinky promise or not, and you to him. Why not wear matching pinky promise bracelets?
Sound Wave Art Print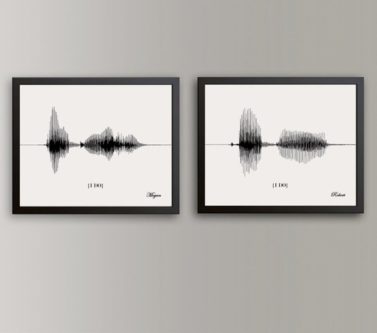 Record your voice saying I love you, or anything else that you find special and have the soundwaves put on this art print for him.
Custom Couple Sketch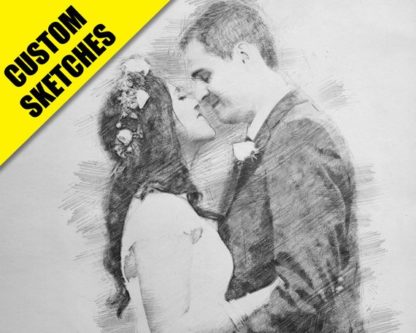 Have a custom couple sketch made of the two of you so that he has a forever reminder of how beautiful you looked together when you got married or went on your first date together.
90s Paper Cup Design Wallet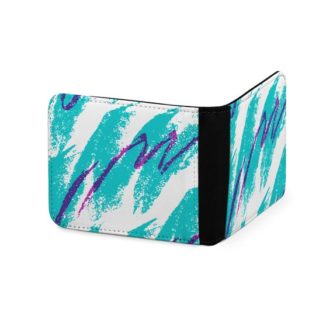 Those 90's paper cups were something, and now he can have that design on his wallet.
3D Paper Rhino Template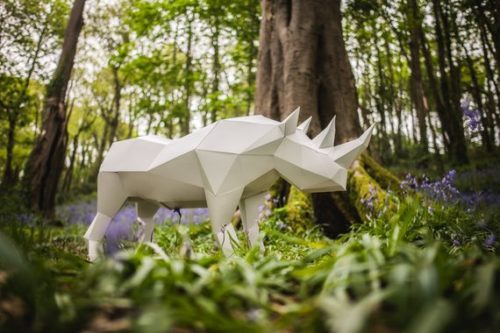 If he loves rhinos and you feel like being crafty, this 3D paper rhino for him with your wedding year on the side of it.
Personalized Love Story Art Print Framed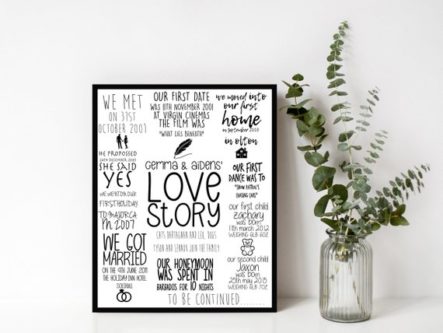 All the little things that make you two you, together, can be printed onto this personalized love story art print, to remind him of all the memories and awesome parts of your lives together so far.
Custom Family Illustration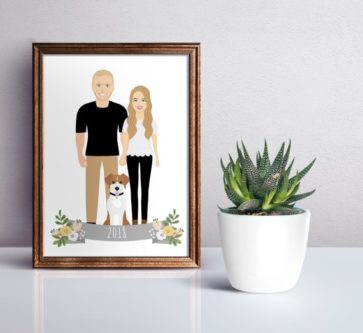 Have your family illustrated, whether it's you, him, and kids or pets.
Printer Safe Seed Paper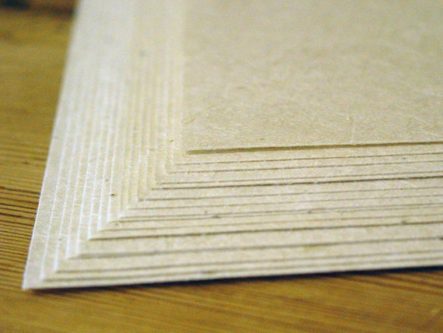 If he loves birds, he will love feeding the birds with these printer safe seed papers or planting something once he is done using them for writing.
"Reasons why I love you" Notebook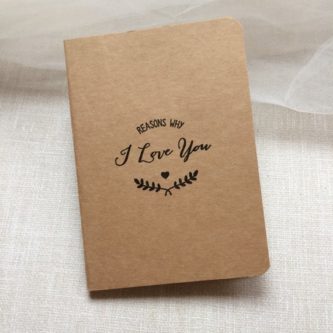 Write all the reasons why you love him into this notebook so that he can read them on his own time.
Custom Street Map Framed Print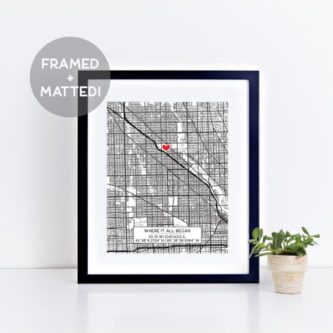 The heart in this map can be placed where you met, got married, first date, etc.
"Beard rules" Print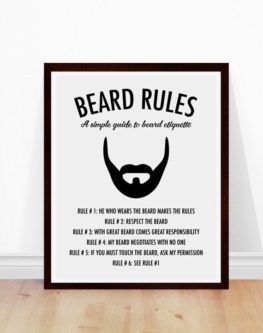 If your husband has a beard, he definitely needs the "beard rules" print!
Wedding Vows on Paper Cufflinks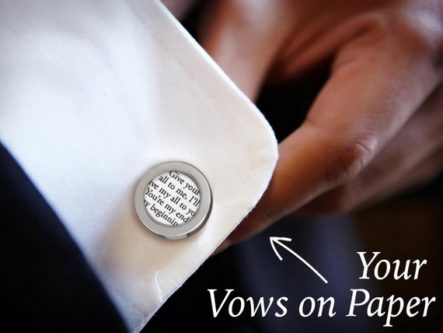 Get your vows put inside these cufflinks, then whenever he wears a suit, the vows can be with him.
100 Music Sheet Paper Origami Hearts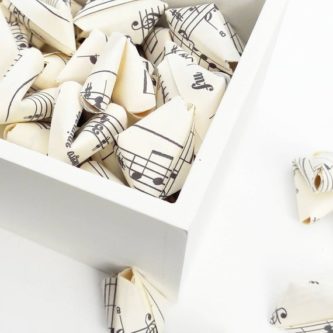 These music sheet paper origami hearts can be with or without quotes, and you can fill a glass jar with them for him to read or as a decor piece.
There are way more paper gifts, even for men, than you probably imagine!