As your first anniversary approaches, you may be wondering what you could possibly get for your husband that is paper, but doesn't get lost or thrown away so fast. The truth is that there are so many fun ideas for memorable 1st anniversary paper gifts for men out there and many of them are here in this list.
Memorable 1st Anniversary Paper Gifts for Men
In case you weren't aware, paper is the traditional 1st anniversary gift. Here's to finding just that right paper anniversary gift for him! 
Custom Street Map Framed Print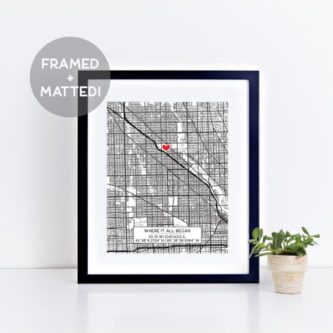 The heart in this map can be placed where you met, got married, first date, etc.
"Beard rules" Print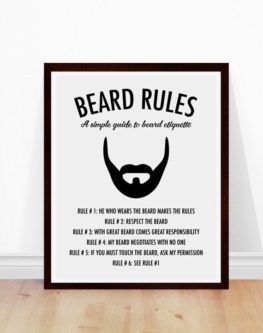 If your husband has a beard, he definitely needs the "beard rules" print! A perfect addition to the mancave. 
100 Music Sheet Paper Origami Hearts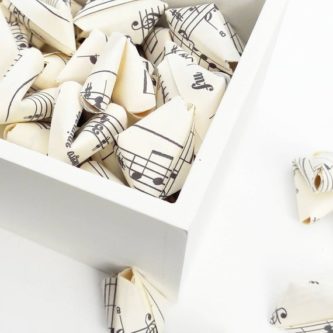 These music sheet paper origami hearts can be with or without quotes, and you can fill a glass jar with them for him to read or as a decor piece.
There are way more paper gifts, even for men, than you probably imagine! These 1st anniversary paper gifts for men are a good start to finding a memorable gift that he's going to love almost as much as he loves you. And if you are on your second, you are gonna want to get a cotton anniversary gift for him instead.