Do you have a chess lover in your life? These chess gift ideas will put them in check and might even be good enough to capture their hearts. At the very least they'll delight an avid chess player during those times when they're not working on their winning strategy.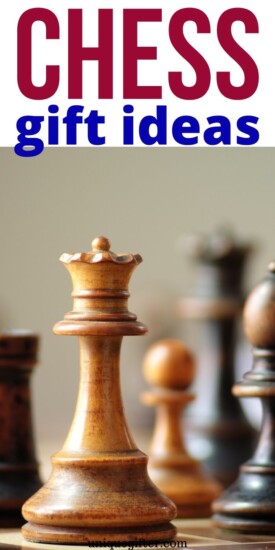 Winning Chess Gift Ideas for Chess Players and Enthusiasts
Whether you're shopping for a king, queen, or any other chess piece (loved one), there's something here for every chess fanatic! And your shopping will be as easy as capturing a lone pawn with your queen.
Personally, I love to play chess, but I'm not very good at it. These chess gift ideas could easily be enjoyed by a casual player like me or someone who was a more devoted chess fan. Either way, you can probably cross a few people off your shopping list with some chess themed presents.