Are you looking for Pokemon gifts for adults? You have stopped at the right place! Just because you're an adult doesn't mean you have to have to act like a grown up or stop loving Pokémon! These gifts are not too childish and perfect for adult fans of the games or show.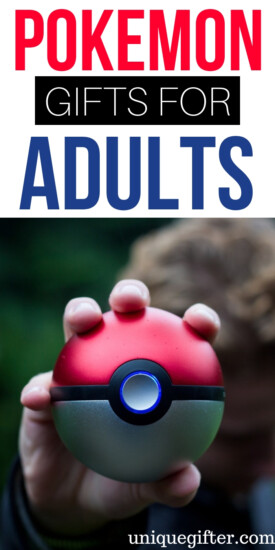 Creative Pokemon Gifts For Adults
You have to see these cute Pokemon gifts for adults because they are fantastic! We also have gift ideas if they are more of a Zelda fan or WoW person. 
Pokemon gifts for adults are lots of fun, and you can't help but fall in love with all of them. Pokémon has been around long enough that those of us who were original fans are adults now. Leave me a comment with your favorite Pokémon. I can't decide what mine is, for the record.