Disclosure of Material Connection: Some of the links in this post may be "affiliate links." This means if you click on the link and purchase an item, I will receive an affiliate commission. Disclosure in accordance with the Federal Trade Commission's 16 CFR, Part 255. This site is a participant in the Amazon Services LLC Associates Program, an affiliate advertising program designed to provide a means for sites to earn advertising fees by advertising and linking to Amazon.
Gifts For The Pirate Lover
Avast, Landlubbers! If ye be looking for the perfect gift for all yer swashbuckling crew, ye need to look no further than here! We've pillaged and plundered the internet to bring you some of the greatest gift ideas for those salty dogs that you know and love!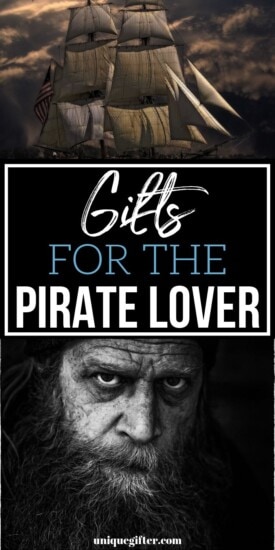 The Rum Is Gone But The Gifts Are Here
We're sure that you have that scurvy cur in your life that loves the sea and everything in it. They are a hard bunch to shop for but we think that we've come up with a great list of gifts to satisfy even the pickiest pirate out there. Set sail for the ultimate gift as we present gifts for the pirate lover!
Pirate Magnets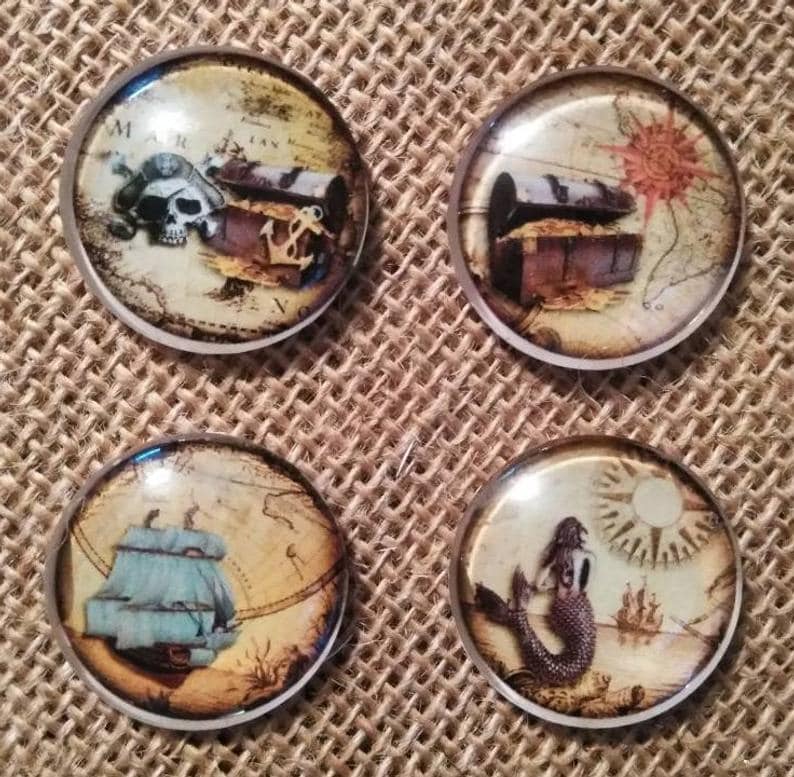 Featuring old school nautical art, these magnets are guaranteed to be a hit with that pirate lover in your life. A set of four is included so they'll have plenty of them to adore!
Skull And Crossbones Tankard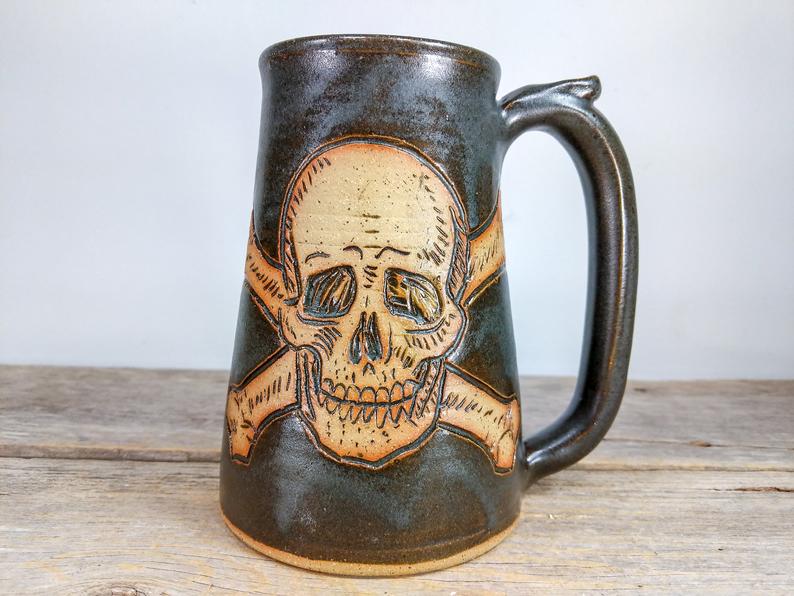 Whether they are drinking coffee or grog from it, the swashbuckler in your life is sure to love this awesome looking beer stein. With a skull and crossbones decorating the front, it lets everyone around them see that they're flying the colors!
Treasure Map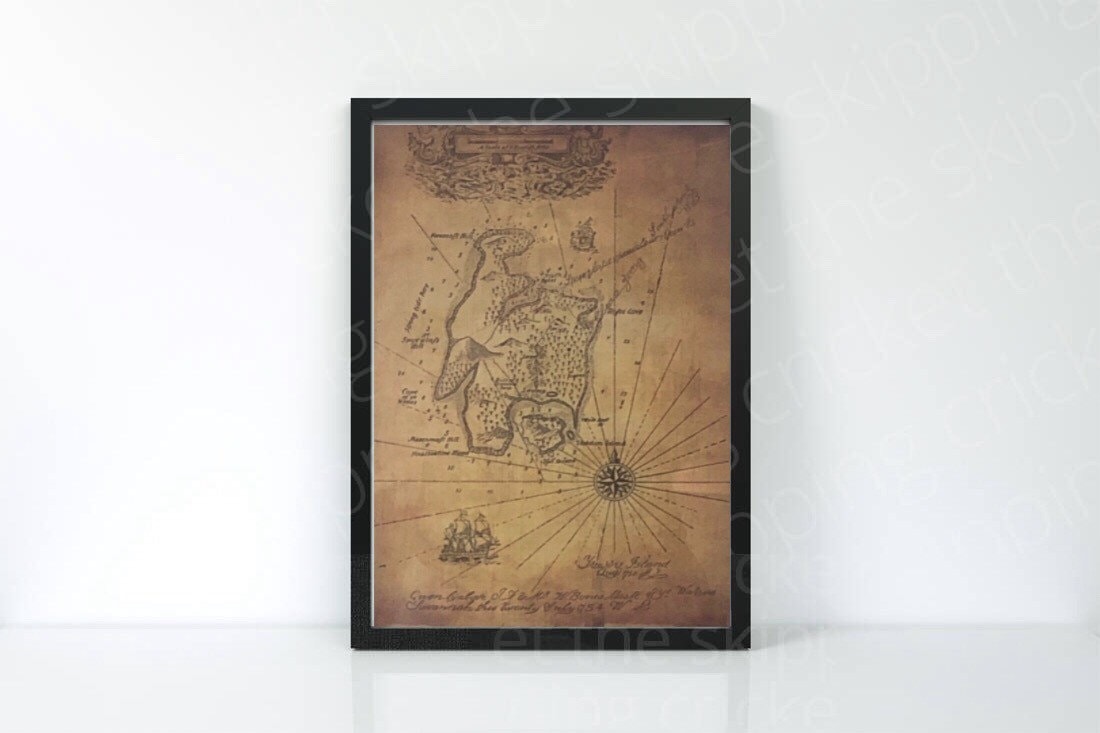 You can't find buried treasure without a map and this is a stylish map indeed! Made to look like an ancient and weathered map, it's an addition to their wall art that they never knew was needed.
Welcome Landlubbers Doormat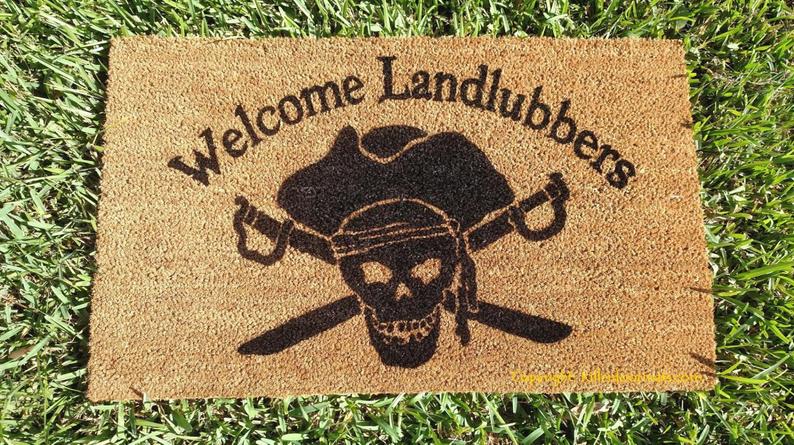 The perfect doormat for your lovable freebooter! This mat is going to let visitors in on the hint that your friend or family doesn't just love pirates, they live a pirate's life!
Work Like A Captain Flask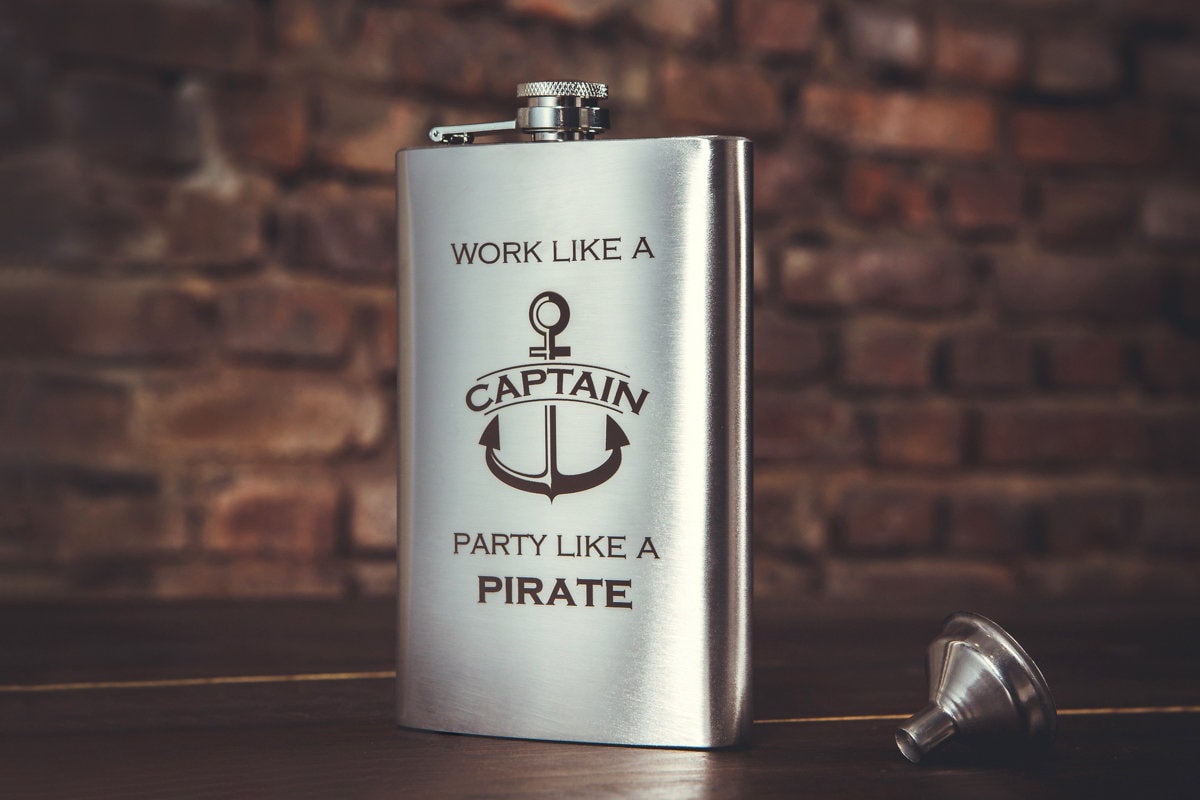 Not all pirates have terrible work ethic and you can help your gift recipient proudly show off theirs with this great looking flask. Touting the phrase "Work like a captain, party like a pirate", it's perfect for the pirate with priorities!
Wooden Treasure Chest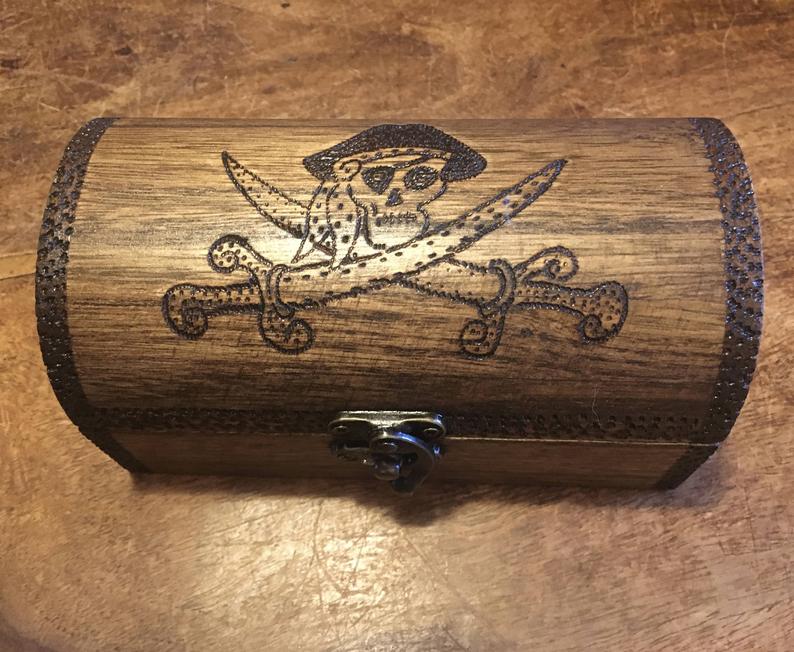 Every pirate needs a place to hide their booty and you can help the one you know with this problem. This handmade wooden treasure chest is perfect for hiding gold doubloons or just…random knickknacks, we suppose.
Siren's Song Candle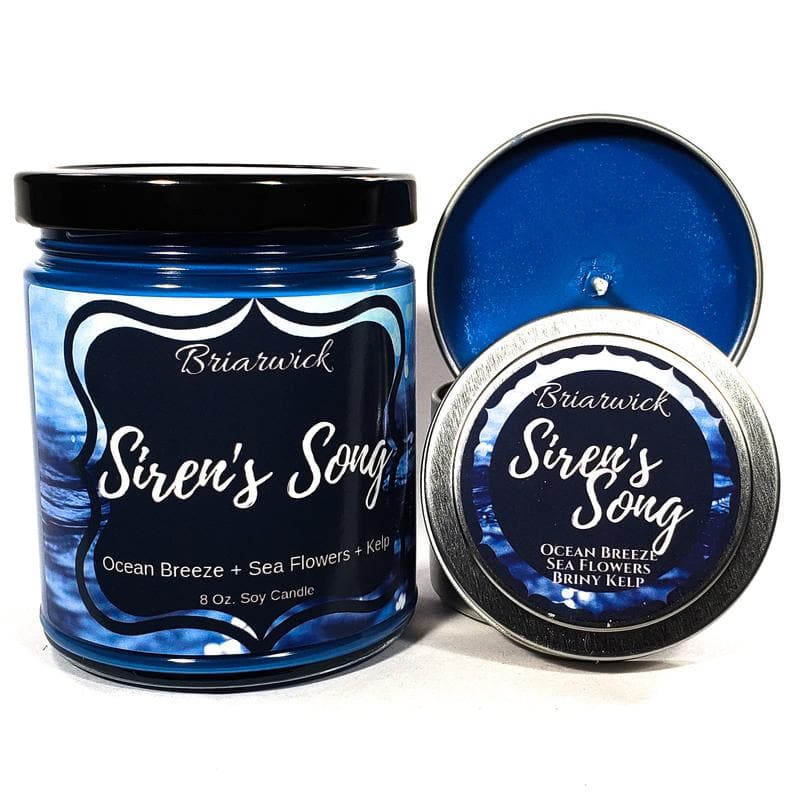 Being a pirate doesn't mean that your abode has to smell like sweat, rum, and fish. This candle smells of ocean breezes, sea flowers and includes a touch of briny kelp. It's even soy vegan for those nature conscious souls!
Pirate Pete Plush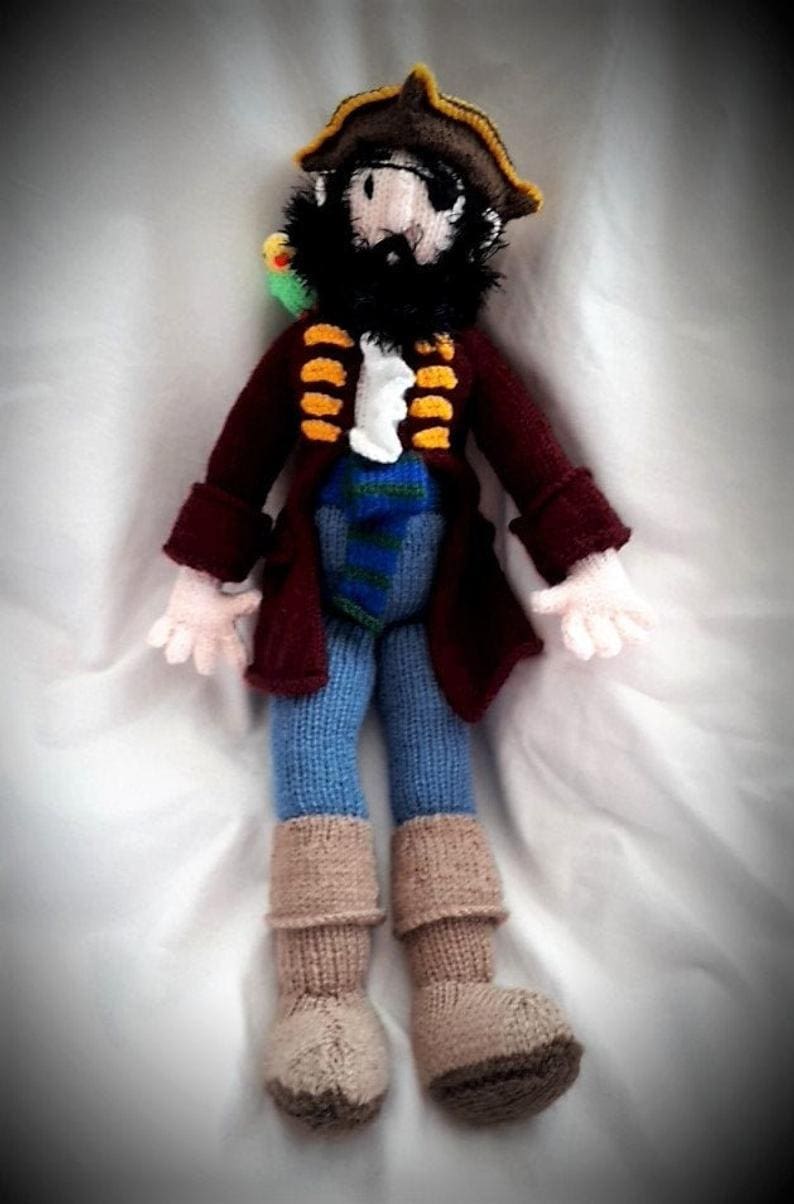 Every marauder needs a pal around them and since we can't exactly link you to the nearest parrot or monkey to get for your pirate, this is definitely the next best option. Pete the Pirate is made by hand out of acrylic wool, dressed in classic pirate garb, and he actually does include a parrot on his shoulder!
Pirate Baby Booties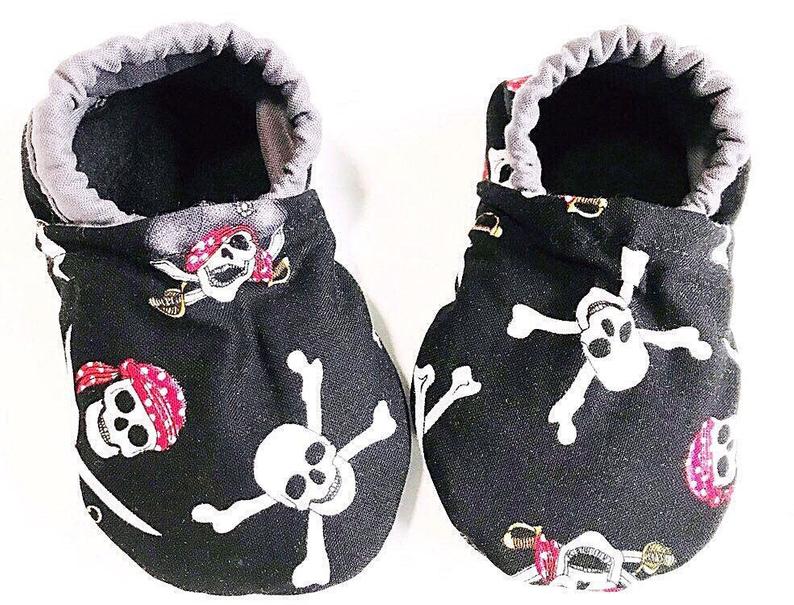 Even the tiniest of sea dogs need to keep their feet cozy and warm and these booties are perfect for doing that while keeping the skull and crossbones active! Dress your favorite little one in a manner fit for a pirate!
Compass Coasters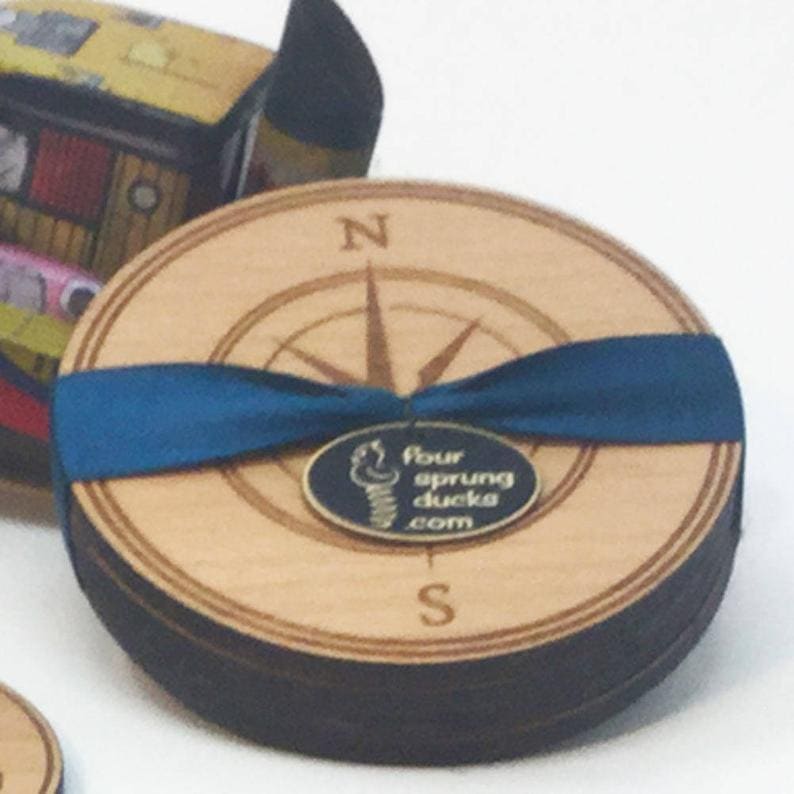 What good are treasure maps without a compass to guide you? We've covered the awesome looking map on this list and now you can complete the set with these slick looking compass coasters! Great for any nautical themed room!
Pirate Coffee Mug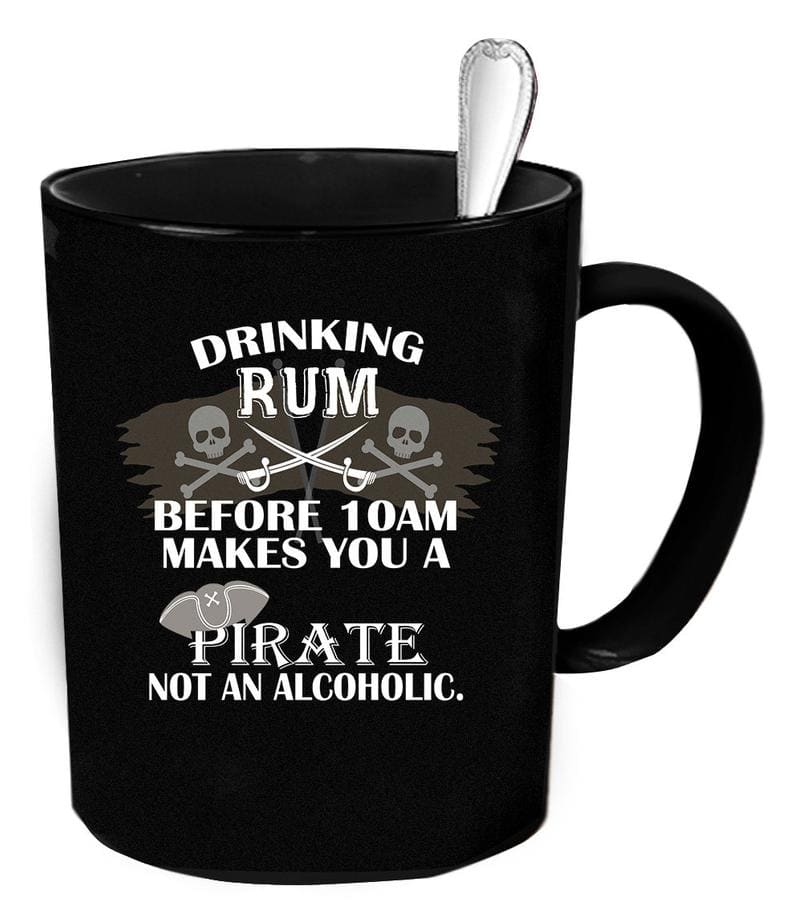 While we can't vouch for the logic of this coffee cup, we're sure that you know someone that can! What rum swigging, shady, seafaring scoundrel wouldn't love to sip their morning coffee from this humorous mug here?!
Mermaid Bottle Opener
What a snazzy way to open up those ale bottles and still represent a nautical lifestyle! This mermaid bottle opener is sure to be a certified hit with that special pirate in your life.
Pirate Ship Ring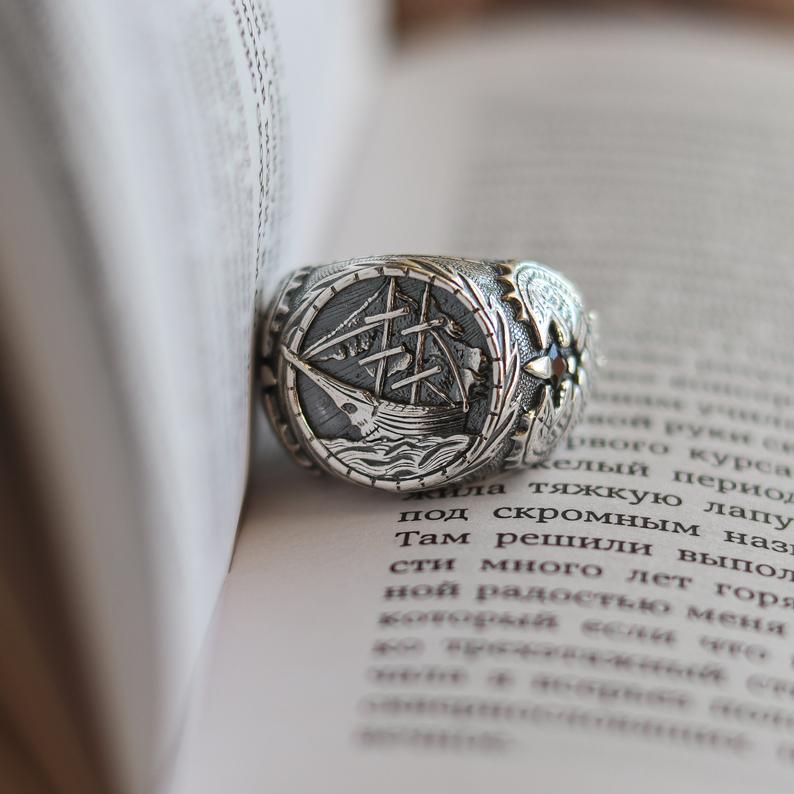 Every pirate needs jewelry, okay? This ring is some of the best treasure around and will certainly bring a smile to their face upon opening it! Complete with a ship and sea serpents, it practically screams "A pirate's life for me!".
Pirate Keychain
For the person in your life that wants that pirate look even while they're on the go, this keychain is a perfect fit. Designed to look like a pirate sword, it even includes their initials for a personal touch!
High Seas Journal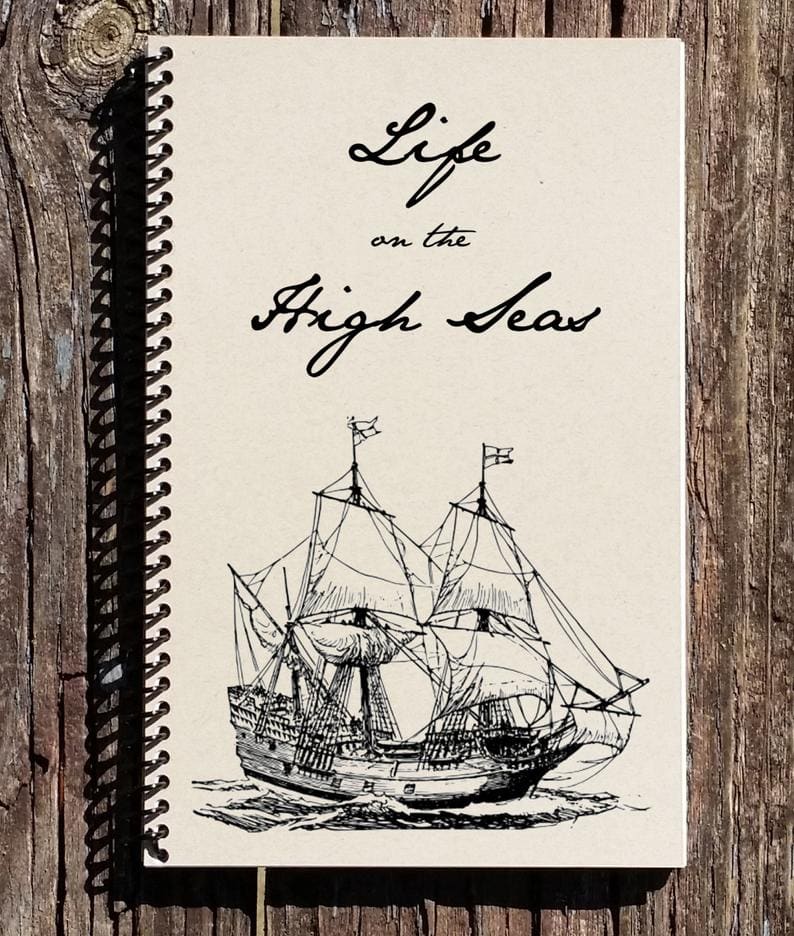 The ideal place to store the recollections of their adventures, whether they be on the high seas or out on the open road, we're certain that it's going to make that pirate in your life dance with glee. Let's just hope that spilling rum on it doesn't ruin the pages!
Stained Glass Ship In A Bottle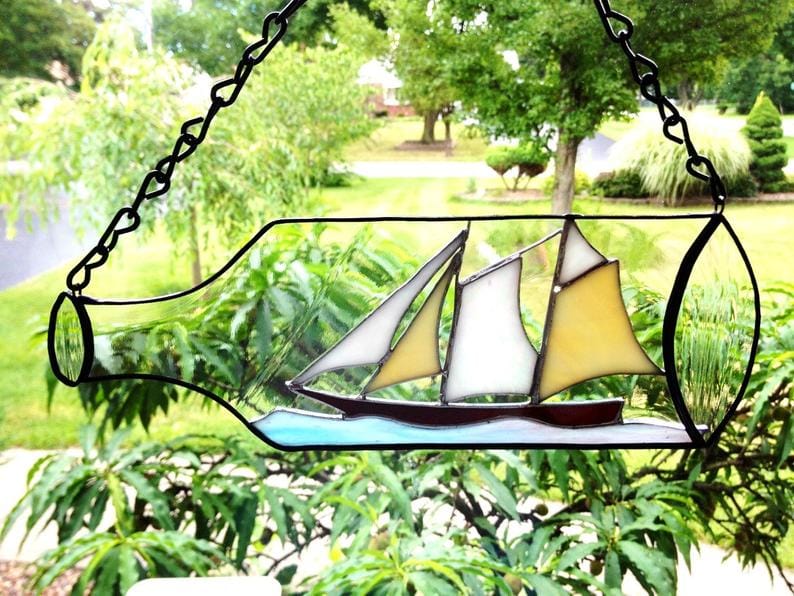 Even foul freebooters need a touch of elegance in their life and this gift has them covered for sure! Handmade with tinned copper and stained glass, it's a treasure that is certain to be cherished.
Rhinestone Pirate Skull Brooch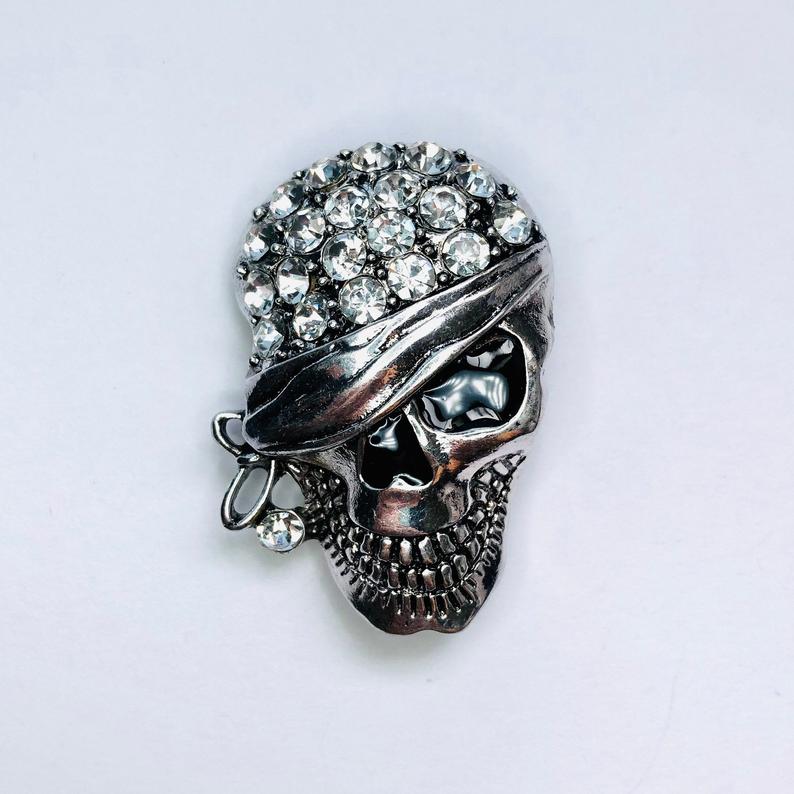 One of our favorite gifts on this entire list, the reaction from a pirate lover on this one is likely to be priceless. Decorated with rhinestones and crafted from zinc alloy, this is sure to be the sleekest addition to their accessories!
Ship Wheel Bangle Bracelet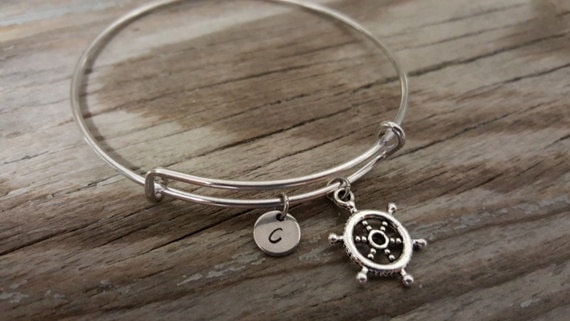 The last item on our list is a nifty looking bracelet that's bound to steer attention towards it! Sporting a ship's wheel on a silver-plated bracelet, it can either be worn solo for a minimalistic appearance or stacked for style with other bracelets!
We've gone across the high seas from port to port to find you these gift ideas and we're quite certain that there's at least one or two on this list that would make the ideal gift for that certain someone in your life! There's definitely a bounty of booty to be had here in these gifts for the pirate lover so why not let us know what treasures you chose for that friend or family member that lives the pirate life? Hit us up on Twitter (@ugifter) or Instagram (@uniquegifter) and tell us what you grabbed from the list!