Disclosure of Material Connection: Some of the links in this post may be "affiliate links." This means if you click on the link and purchase an item, I will receive an affiliate commission. Disclosure in accordance with the Federal Trade Commission's 16 CFR, Part 255. This site is a participant in the Amazon Services LLC Associates Program, an affiliate advertising program designed to provide a means for sites to earn advertising fees by advertising and linking to Amazon.
I have 3 boys in my house, and trying to come up with stocking stuffer ideas for boys is always a lot of fun. But sometimes I get stumped, especially when all they want are things that don't fit! I can't be alone in this. These best stocking stuffer ideas for boys are a lifesaver when you aren't sure what to buy them. We also have some great stocking stuffer ideas for teenage boys too!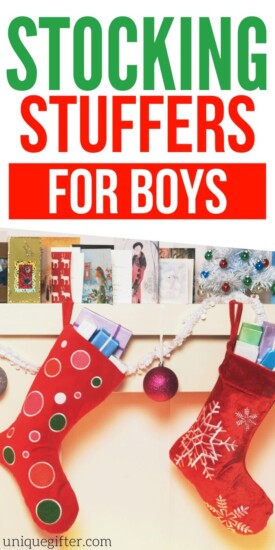 Stocking Stuffer Ideas for Boys
Besides what's on this list, other great ideas for boys' stocking stuffers are accessory related to their interests. If they're into sports, for example, gift some accessories for that (like hockey tape or soccer socks).
Card Game for Kids
These mini card games are perfect stocking stuffers. You can pick up all kinds of great family games and they slip nicely into most stockings for a fun Christmas afternoon activity.
Would You Rather Book
Kids love the "try not to laugh" challenge. This book will try and gross them out, which is perfect for boys.
Dinosaur Soap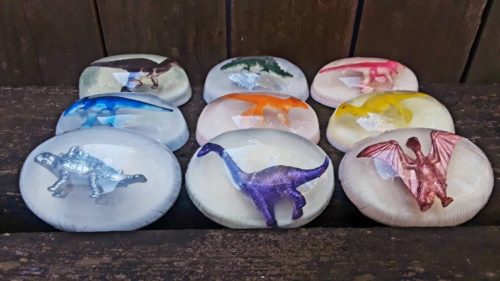 Getting little boys to wash themselves is a little bit easier with cool dinosaur soap. They'll actually want to do it with these because the more you wash, the closer you get to the dinosaur toy inside.
Underwear
Yup, sometimes you have to give them something practical for Christmas. Get your little guy a few new pairs of underpants, they roll up and fit great inside a stocking.
Dragon Bath Bombs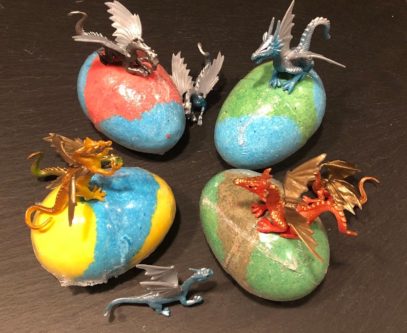 They're not just for girls! These cool dragon bath bombs color the bathwater as they fizz to reveal a dragon toy.
Simon Game
This timeless game is going to be a hit in your boy's stocking. It's a mini version that's perfect as a stocking stuffer!
Zipper Pouch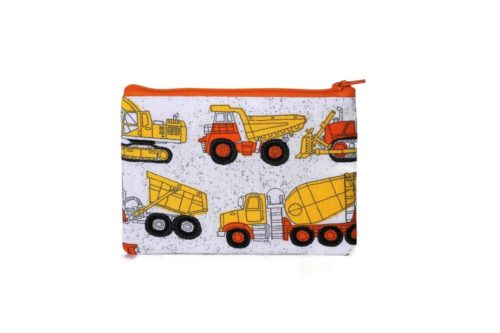 This little pouch is available in a few different sizes depending on what your little guy would love to keep inside. For an extra fun gift idea, fill it up with something fun.
Santa Claus Go Fish
A Christmas take on a classic game! This is a perfect gift idea for boys who are ready for an introduction to gaming.
Harmonica
OK let's talk about this one. I know you probably don't want to get your kid a harmonica, but they're such a fun way for kids to get engaged in music. Maybe they can play it outside?
Personalized Stamp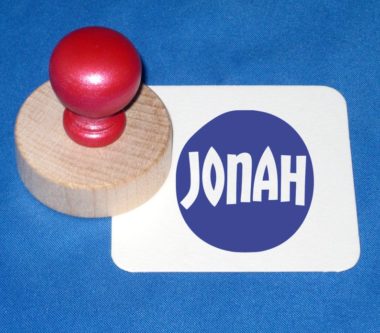 Who doesn't want a rubber stamp with their name on it? Make sure to include some ink in his favorite color too.
Fun Socks
Just like underwear, socks are another practical stocking stuffer idea for boys. I don't know about your little guys, but always seem to be losing theirs.
Personalized Water Bottle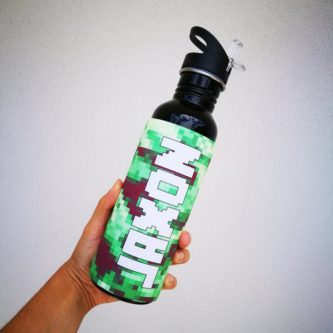 Kids losing their water bottle all the time? Add something personalized to their stocking with this cool water bottle. Bonus points because it's Minecraft themed.
Don't Laugh Challenge Joke Book
Another stocking stuffer for boys that's based on a YouTube challenge. This one is holiday-themed and will have your kids trying (and failing at) not to laugh.
Custom Bookmark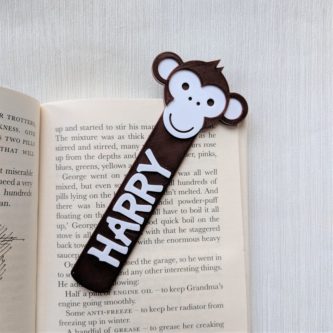 These cute monkey bookmarks will have your little bookworm itching to read. Tuck a small book, or maybe a gift card to the bookstore, inside their stocking to seal the deal.
Moon Projector Pen
Who doesn't want their own portable moon for those dark nights all alone? This flashlight will fit inside most stockings for a fun gift idea. Don't forget the batteries!
Dinosaur Necklace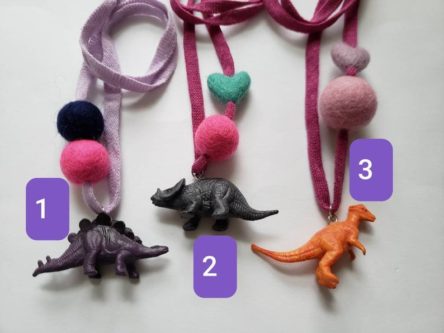 Boys love necklaces too. If your little guy is a dinosaur fan, they're definitely going to love rocking these cute dinosaur necklaces.
Math Dice
Learning can be fun! Play this game together to find out if your grade-schooler can beat you at mental math or not… It's fun for the whole family!
FNAF Necklace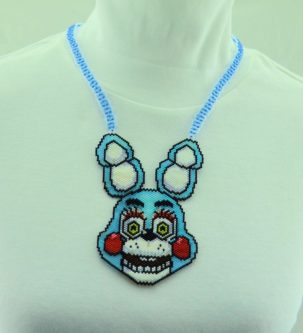 FNAF, or Five Nights at Freddy's, is really popular among boys of all ages. Add something from this series, like this inspired necklace, to their stocking if they're a Bonnie fan.
Roll Up Car Storage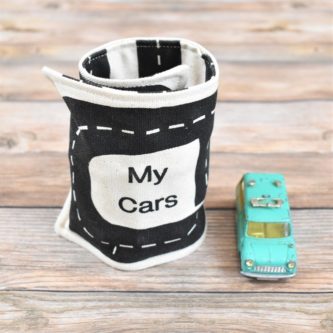 Little boys love their cars, and they love them, even more, when they can take them around. Add in a few new cards to make it really special.
Lego Set
Who boy doesn't love Lego? The smaller sets make perfect stocking stuffers or pick up some minifigs.
Christmas Tree Stuffie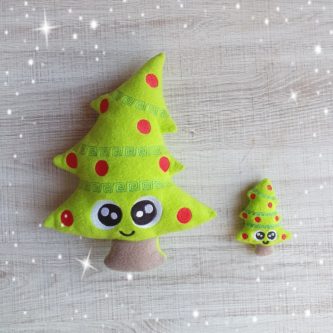 This cute little Christmas tree will be your boy's new best friend this Christmas. You can get this in multiple sizes so it will fit in any stocking size.
Dinosaur Car
Could cars possibly get cooler? Apparently the answer is yes because these dinosaur cars are going to make awesome stocking stuffers for boys.
Customized Hockey Hat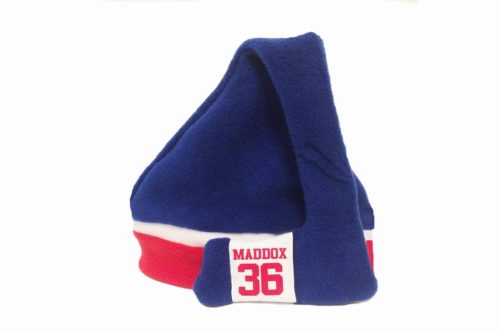 Your little hockey player is going to love finding this in his stocking this Christmas. Custom make it with their favorite team and keep them warm all winter long.
Dinosaur Skull Necklace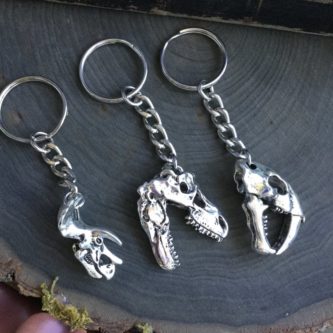 Do you have a favorite dinosaur? Well, most boys do. Get him his favorite dinosaur on a keychain to keep house keys on or to hook onto his backpack.
Peg People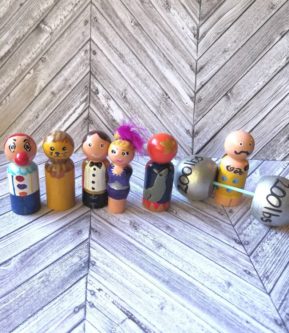 These are a cute way to add some imaginative play into your child's life. Plus they make great stocking stuffers!
Slinky
It doesn't get more classic than this! Time to teach your boy how to make the slinky do all kinds of tricks from your childhood like walking down the stairs.
Smartphone Holder
Holding your phone while watching videos is so last year. Smartphone holders, like this one that looks like a funny pair of hands, make great stocking stuffer ideas for boys.
Wind Up Toys
Since it's Christmas, put some holiday-themed toys in your son's stocking! These wind-up toys will give boys hours and hours of fun.
Bedroom Sign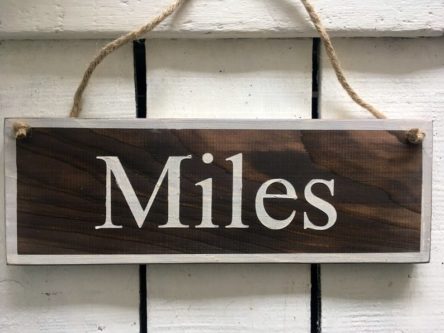 Depending on the size of the stocking, you should be able to fit this personalized bedroom name sign into most stockings. It might stick out the top but that's part of the fun!
Nano Blocks
A little bit like LEGO, Nano Blocks are a combination of building toy and pixel art. Older boys will love putting together a favorite animal and displaying it in their room.
Poop Emoji Pen
Yep, boys love anything with poop and fart sounds… So this pen is a surefire hit in his stocking this Christmas. It makes 7 different farting sounds for the maximum gross-out!
Dinosaur Pencil Case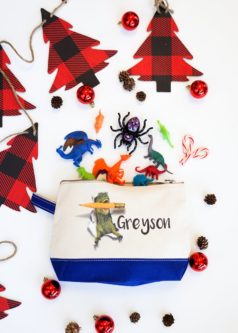 This case has a lot going for it. First of all, it's personalized. Second of all, it has dinosaurs. Third of all, it can hold pencils and all kinds of cool things boys need to carry around.
Digital Sports Watch
Now there's no excuse for your boys not to come home for dinner when they're outside playing. A cool watch is not only fun and stylish, it's also a good way to give kids a sense of personal responsibility.
Rubik's Cube
A personal favorite of my own son, this classic toy also makes for a classic stocking stuffer. The best part is the time he spends trying to solve it… Screen-free!
Personalized Gloves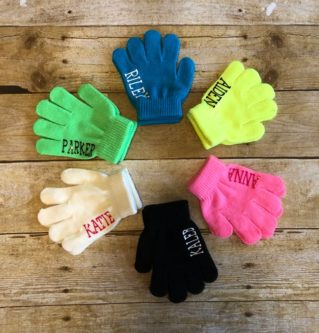 No more losing gloves for the boys in your family. Now everyone will know which pair belongs to who and anyone who finds them at school can return them to their owner.
Yo-Yo
Boys will stay occupied for hours if you add a yo-yo to their stocking. It won't be long before they're looking up tricks online and mastering the "walk the dog" and "Eiffel Tower".
Pokemon Cards
Really, any trading cards that your son happens to be into make great stocking stuffer ideas for boys. Pokémon happens to be a timeless classic that's still popular with kids today.
Mini Car Tote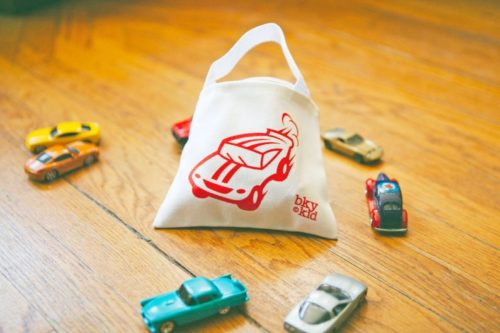 Does your little guy like to try and take his cars with him wherever he goes? A mini tote like this one is a great way for his little hands to carry them from room to room.
LEGO Crayons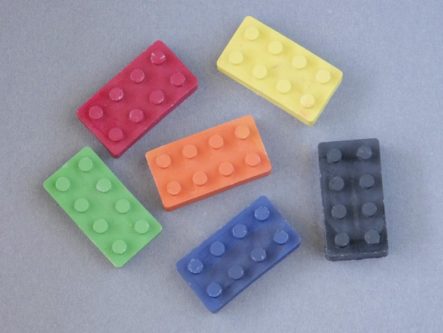 They stack together like LEGO but can also be used for your son's coloring time at home. Not only are these cool for a LEGO fan, they're also made from recycled crayons so you can feel good about your purchase too.
Bouncy Balls
I have yet to find a child who isn't happy to receive a bouncy ball. Small toys like this are perfect stocking stuffers to fill in between the larger gifts.
LEGO Minifigures
Blind bag? Check. Cool brand kids love? Check. Something they can play with? Check. If he loves LEGO grab one, or even a couple, of these LEGO Minifigure blind bags for your son's stocking.
Christmas T-Shirt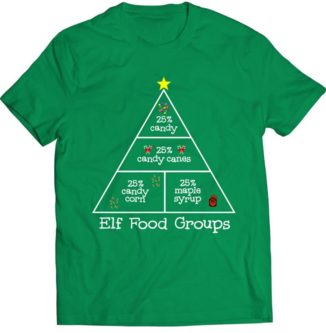 You always need something to wear on Christmas day, right? This funny shirt makes a great stocking stuffer that boys can change into once they open it on Christmas morning.
Crayola Marker Set
There's a lot of ways you can fit makers into a stocking! This set is a great choice because it's a travel pack, perfect for taking along during long car rides or to pull out around the house for some artistic fun.
Candy
Of course, you can't forget the candy! This pack is filled with holiday shaped versions of their favorite chocolates.
Dinosaur Pin Set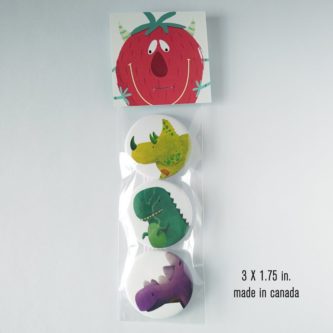 Your mini paleontologist is going to love decorating his backpack or clothing with these adorable dinosaur pin set. Even the packaging is cute and ready to add to a little boy's stocking.
Stickers
If you're worried these might end up all over your house, stick to older kids with this gift idea. Even still, stickers are a fun, and easy stocking stuffer idea that most kids will love.
Tree Ornament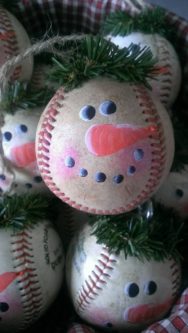 Even kids love having their own ornaments to add to the Christmas tree. Stocking stuffers are great opportunities to start a tradition of gifting ornaments to your son so when he moves out, he'll have a collection of his own. This cute baseball snowman is a perfect place to start.
Any of these stocking stuffer ideas for boys are going to delight your kids on Christmas morning. Having some unique gifts under the tree just makes the holidays that much more magical!