Disclosure of Material Connection: Some of the links in this post may be "affiliate links." This means if you click on the link and purchase an item, I will receive an affiliate commission. Disclosure in accordance with the Federal Trade Commission's 16 CFR, Part 255. This site is a participant in the Amazon Services LLC Associates Program, an affiliate advertising program designed to provide a means for sites to earn advertising fees by advertising and linking to Amazon.
The Goat is the eighth animal in the Chinese Zodiac's 12 year cycle. Celebrate this special year with some awesome gifts for the occasion. Check out these:

20 Gift Ideas for the Year of the Goat
Antique Engraved Print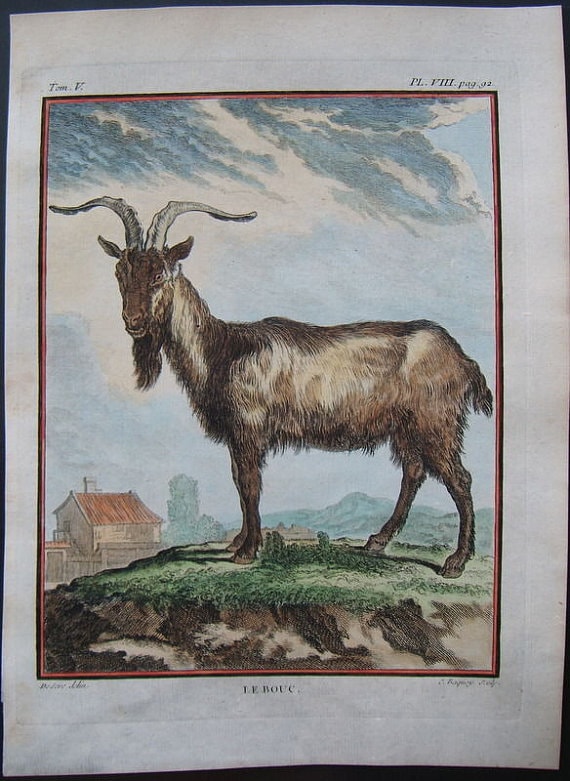 This Antique Engraved Print can be framed to add a classic feel to any room.
Watch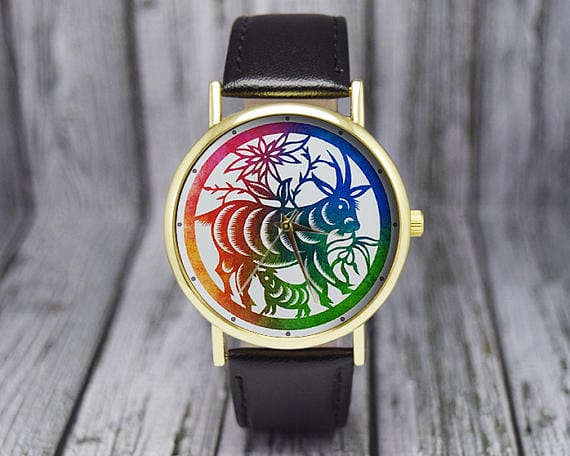 Time flies when you're having fun, but you don't have to lose track of time this New Year thanks to this colorful Year of the Goat Zodiac Watch.
Chinese Zodiac Coin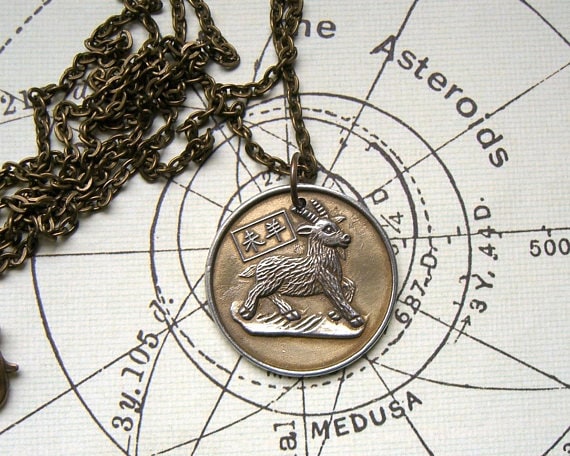 This Chinese Zodiac Coin can be carried as a good luck charm throughout the New Year.
Bracelet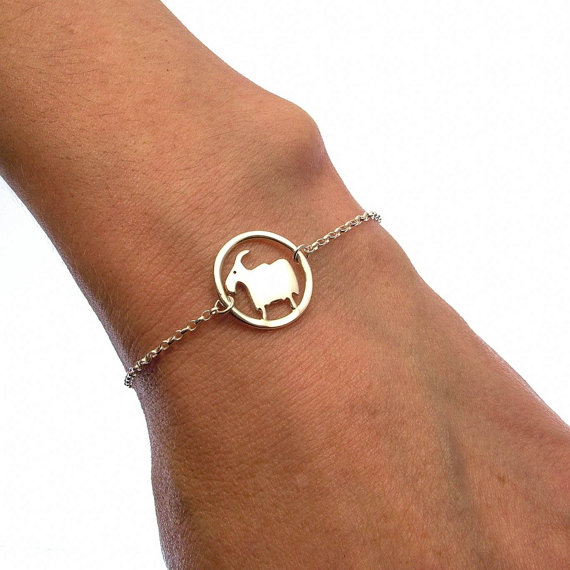 This Sterling Silver Bracelet is an accessory that will fit effortlessly with any outfit.
Chinese Zodiac Tee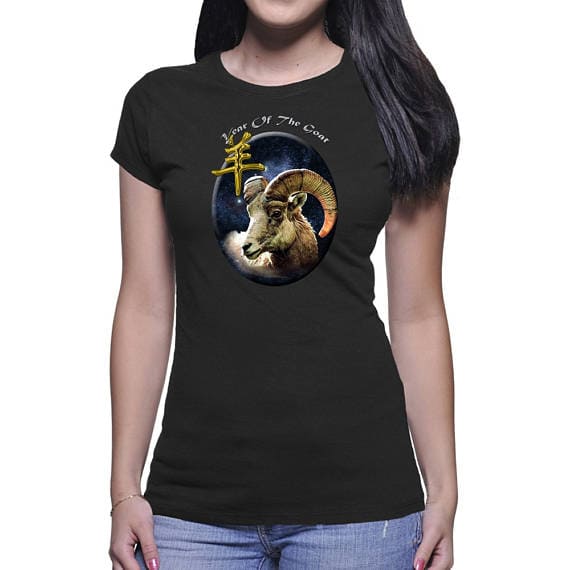 Give your wardrobe an upgrade with this super cute Chinese Zodiac Tee.
Bookmark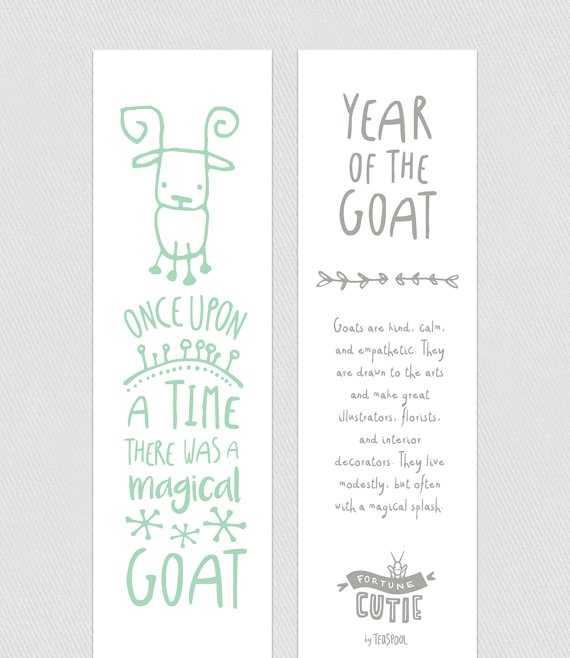 If you are looking for a super simple gift idea to distribute in bulk, these Bookmarks would be the way to go.
Birthstone Charm Necklace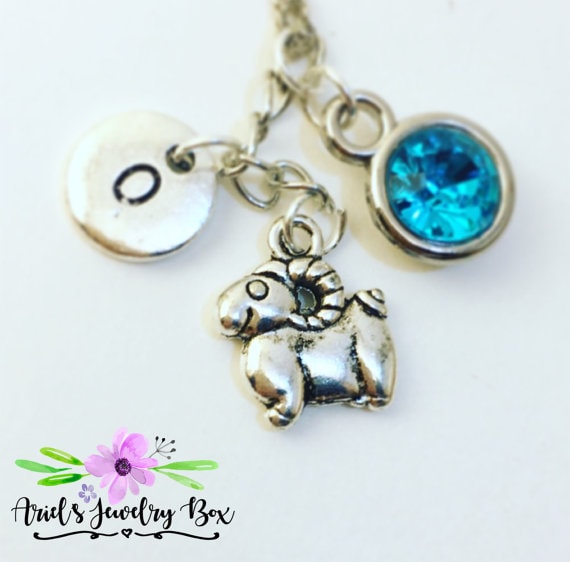 Looking for a New Year gift idea for someone born in the Year of the Goat? You may want to consider this adorable Birthstone Charm Necklace.
Silver Pendant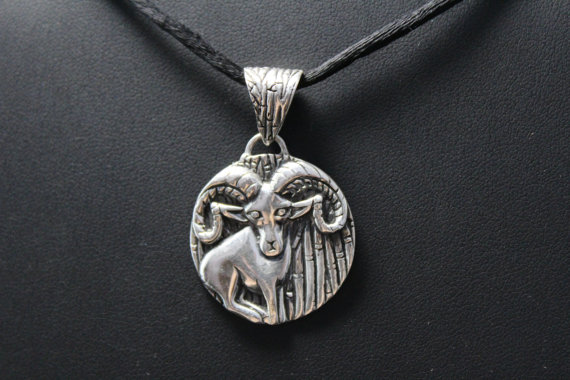 Add this Sterling Silver Pendant to a black leather cord for a stylish way to keep your good luck charm on your person.
Kanji Pendant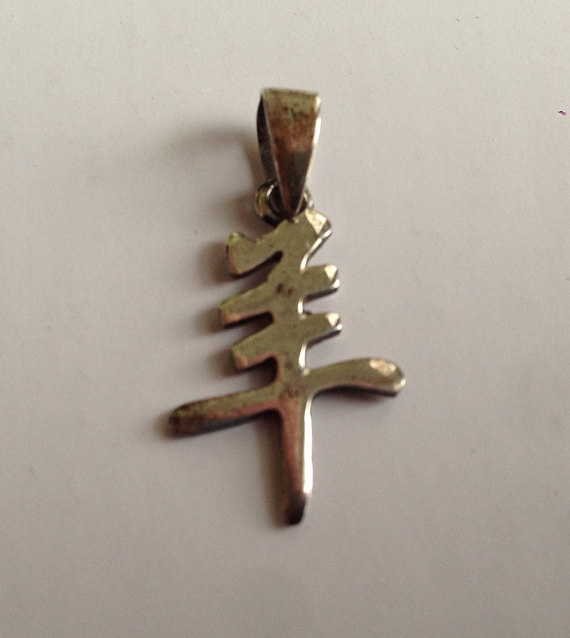 Pendants are a simple gift that can be used in various ways, and this Kanji Pendant is no exception.
Oak Wall Plaque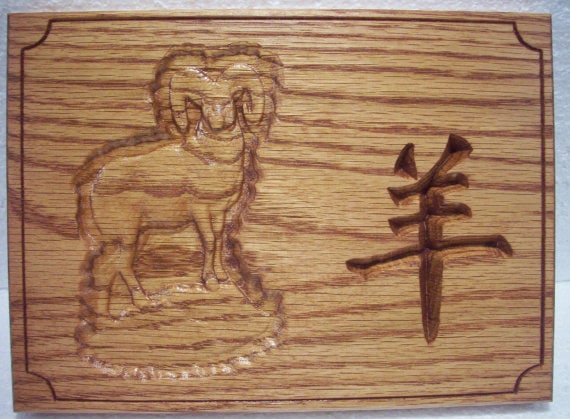 Add some of that powerful Goat energy to your home with this beautiful Oak Wall Plaque.
Bone Bead Necklace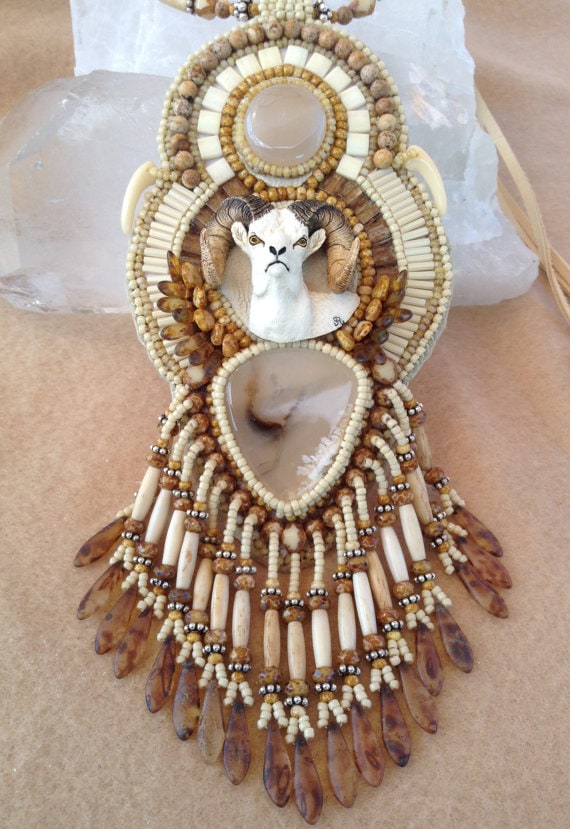 This adjustable Bone Bead Necklace is certainly not a common piece of jewelry. The recipient is sure to fall in love with this gorgeous piece.
Shelf Sitter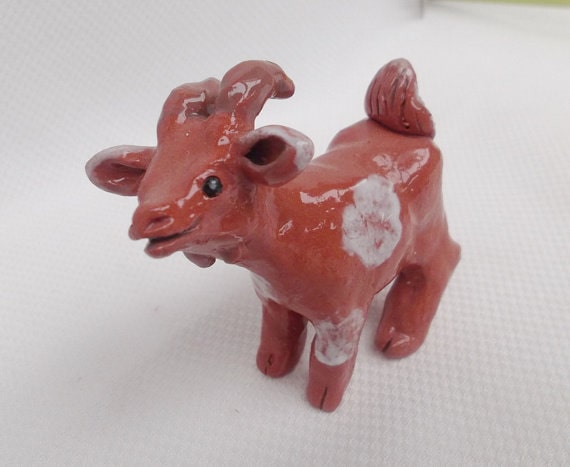 This cute little Red Earthenware Shelf Sitter makes the perfect Year of the Goat gift.
Vintage Soapstone Wax Seal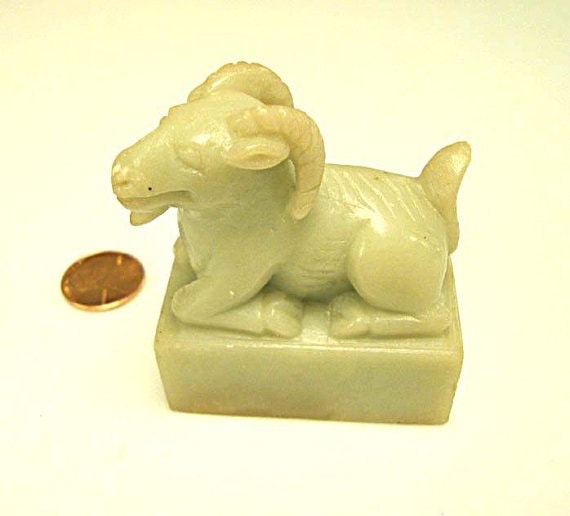 For those who love collecting vintage pieces, they will really love this Vintage Soapstone Wax Seal carved as a Goat.
Cement Wall-Hanging Sculpture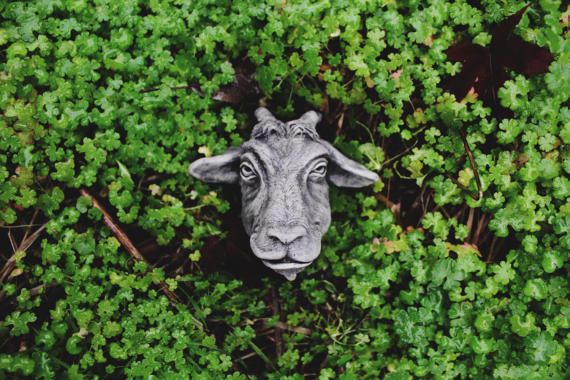 This unique Cement Wall-Hanging Sculpture is a fun gift that will definitely spark quite a bit of conversation.
Hot Wheels Keychain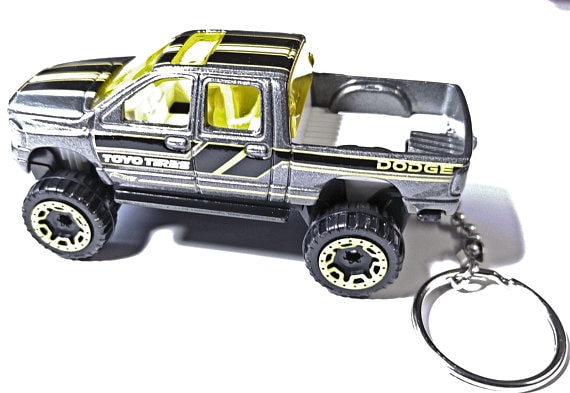 Car enthusiasts will absolutely love this Year of the Goat Hot Wheels Keychain.
Messenger Bag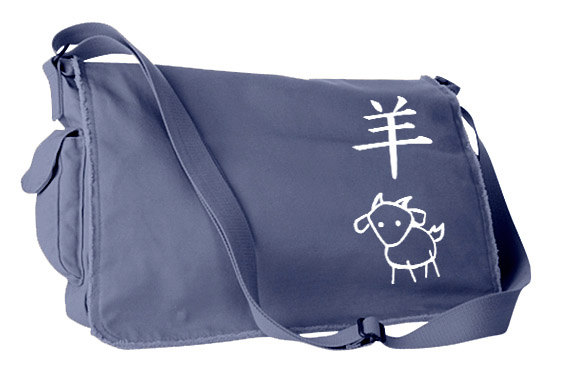 This Goat Messenger Bag is perfect for school, work, and travel.
Ceramic Statue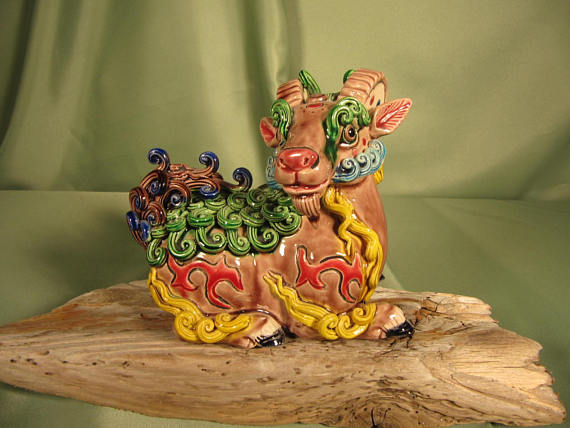 This Colorful Vintage Ceramic Goat Statue is sure to brighten up any room that it is in.
Backpack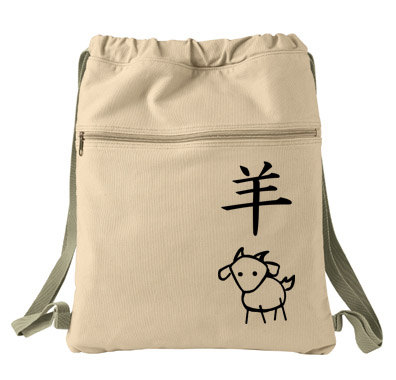 A Goat backpack is a great gift for both children and adults. You can even purchase it in the recipient's favorite color.
Hieroglyph Pendant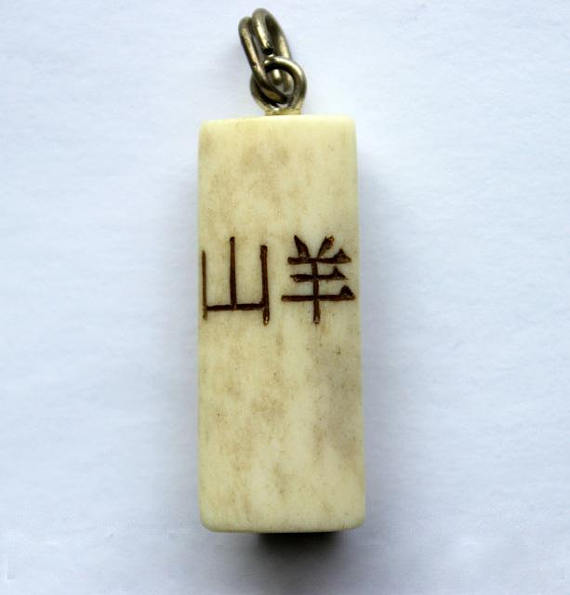 This unique Hieroglyph Pendant made from bone and horn can be worn at any time of the day to keep that powerful Goat energy closeby.
Cookie Cutter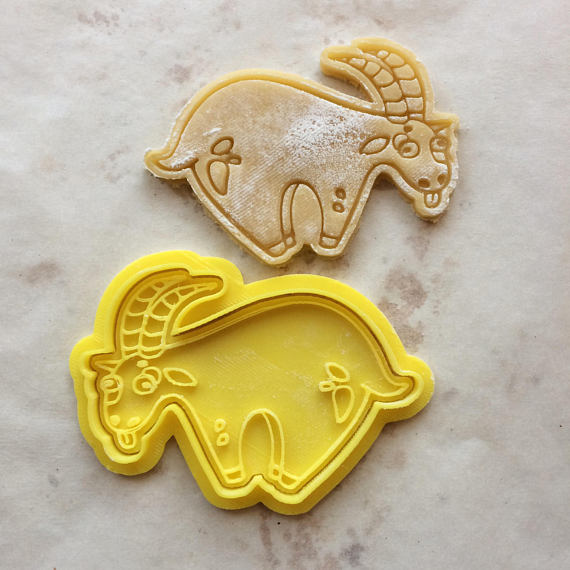 If you know someone who loves to bake, this Goat Cookie Cutter is a great gift to present to them. You can even purchase this for yourself to make Goat cookies to hand out to your friends and family.
You can definitely set the tone for a rewarding and beautiful Year of the Goat by celebrating with one of these special gifts. Just like the Goat, this year can bring an energy of good fortune and many celebrations.