Disclosure of Material Connection: Some of the links in this post may be "affiliate links." This means if you click on the link and purchase an item, I will receive an affiliate commission. Disclosure in accordance with the Federal Trade Commission's 16 CFR, Part 255. This site is a participant in the Amazon Services LLC Associates Program, an affiliate advertising program designed to provide a means for sites to earn advertising fees by advertising and linking to Amazon.
I have included 20 Christian Easter gifts for people in your church or a member of the congregation. I wanted to have a variety of items that might be a perfect fit. Easter is such a big part of any church, and why not find a beautiful gift to give to a friend or the church family as a blessing. Giving a gift to someone who has touched your life is a great way to say thank you. Whether it be your pastor, preacher, an elderly member of the congregation or a handful of people.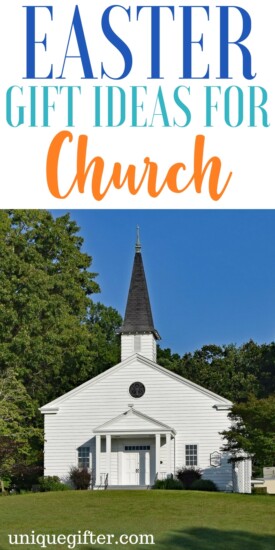 Large Wooden Cross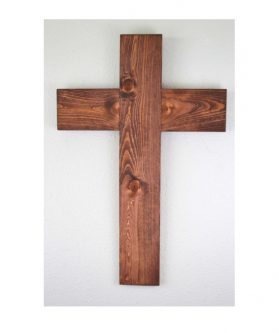 I love this cross, it is the perfect symbol to give for the Easter holiday. This is handmade and the quality is exceptional.
Bangle Bracelet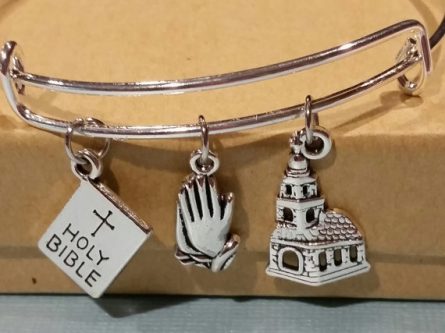 If you know someone who loves jewelry here is a religious bangle bracelet that has little charms to represent special moments in their walk with the Lord.
Faith of a Mustard Seed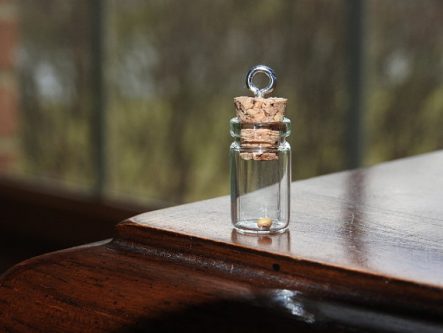 You can order in bulk on this, where your faith is like the size of a mustard seed, comes in a little glass jar. These are great to hand out to members of a church!
The Lion and The Lamb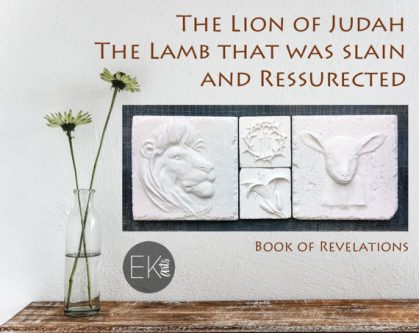 This wall art piece is timeless. Great to give as a gift to your church that resembles important moments that took place in the Bible.
Pocket Cross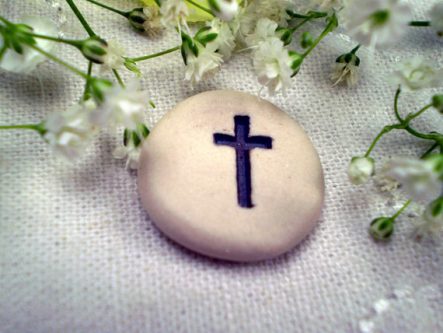 OLYMPUS DIGITAL CAMERA[/caption]
This is a perfect simple gift to give that is a reminder that God is always by our side and never leaves nor forsakes us. A very affordable option if you want to give a small gift or too many people.
Acrylic Cross Bracelet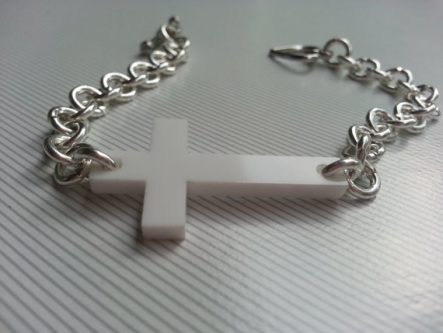 What a beautiful piece of jewelry! This bracelet is really nicely made and pretty affordable. Great for anyone who enjoys jewelry and showing their love for the Lord.
Sugar Egg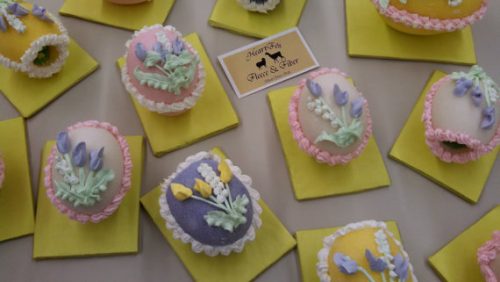 I love sugar eggs, they are something that used to be made each year for a stunning display for the Easter holiday. They also make delicate gifts to friends.
Bible Bookmarks
If you want to hand out gifts to quite a few people, consider these Bible Bookmarks that have scriptures on them and beautiful pictures.
Wooden Faith Box
This box is gorgeous and great to store your Bible, devotionals, or even a journal in the cubby. A pretty gift that would be a huge blessing to anyone.
Cross Desktop Plaque
This is a pretty piece anyone can display on their desk or even a shelf in their home. A great reminder to never lose faith in the Lord above.
Thumb Stone
Carry this in your pocket for any hard moment you can remember you have the Lord by your side. These are great to hand out to people as a perfect reminder.
Wall Hanging Decor
This wall hanger is a really pretty piece that will be great for anyone to use to decorate, whether it be a gift to your church or a member.
Worn Cross
This is another wooden cross that gives a more modern feel to it. I love this to hang on a wall or even place above a fireplace. A great Easter gift for sure.
Gift Bags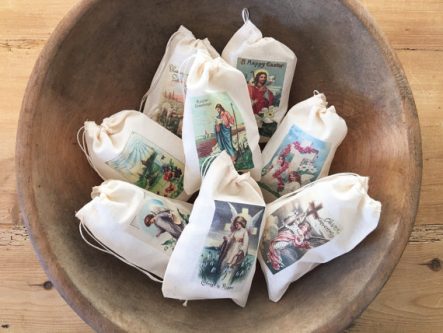 These catholic gift bags are great to give to the members of the church. Toss in a stone and bookmarks or any other gifts to give them a special gift for Easter. Or you could even make a potpourri and put inside so it is a great air freshener for their closet or any room in their home.
Muslin Drawstring Bags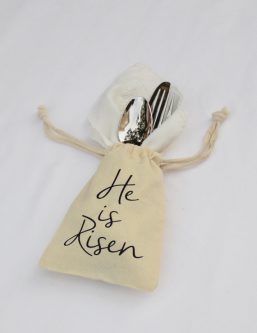 I love these bags, they are so versatile and can be used for pretty much anything, and the saying on the front is perfect for a gift.
Easter Block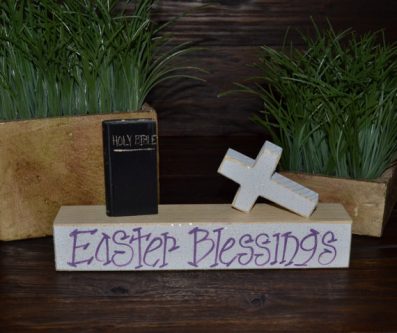 I love this, a beautiful decor item that can be used to decorate the season each year. I love the little cross that is on it, very pretty.
Suede Cord Bracelet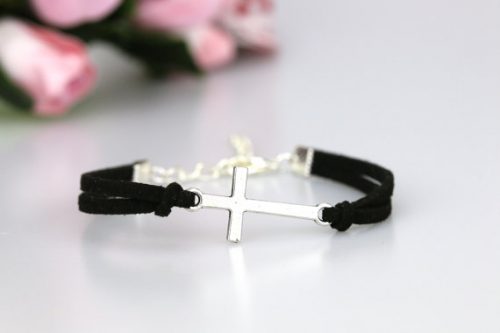 This bracelet is great for the younger crowd, it is modern and really pretty. Wear alone or stack with other bangles or even a watch for a pretty layered look.
Nativity Scene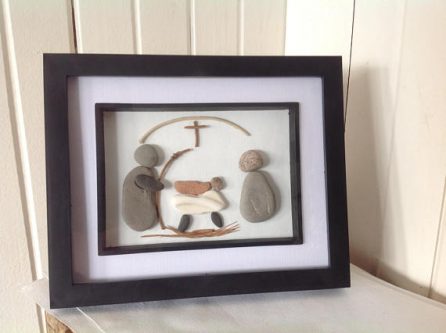 This is such a unique nativity scene. It uses rocks and limbs to create and capture such an important part in our history that started it all.
Last Supper Chocolate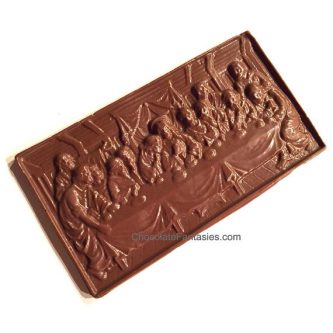 Too pretty to really eat, it is a chocolate bar that has the imprint of the last supper. I thought what a special gift idea this could be. I am sure it tastes amazing if anyone bites it.
Mini Wooden Cross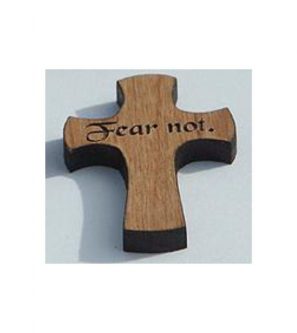 The size of a quarter that says, Every Knee Shall Bow, is a great gift to give the members. I love the cross it is so pretty and I love it has the saying.