Easter is a fun holiday to celebrate with friends, but what do you get a friend for Easter? I guess it depends on how close you are and how important Easter is to them, you, or both. Below there is a list of some great gifts you can give to your friend for Easter. Make sure to check them out and see what your friend might like.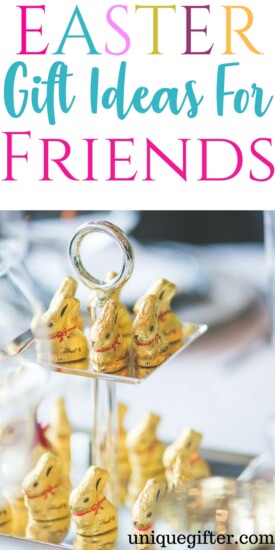 Thoughtful Easter Gift Ideas Your Friends Will Love
Giving the friends in your life Easter gifts is a great way to show you're thinking of them. Whether you always exchange gifts, want to go something nice this spring, or have a gift giving occasion like a birthday or wedding shower that falls around Easter these are lovely gifts for every friend in your life.
I, for one, had never really considered getting a Easter gifts for friends… but, there is always reason to celebrate all the holidays with your friends. Not only that, but our friends and us always love getting gifts for whatever reason!