Disclosure of Material Connection: Some of the links in this post may be "affiliate links." This means if you click on the link and purchase an item, I will receive an affiliate commission. Disclosure in accordance with the Federal Trade Commission's 16 CFR, Part 255. This site is a participant in the Amazon Services LLC Associates Program, an affiliate advertising program designed to provide a means for sites to earn advertising fees by advertising and linking to Amazon.
For some people, turning 30 is a huge deal. In our society, turning 30 usually means that you're a full-fledged adult, right? Make sure your boyfriend feels extra loved and appreciated once he hits this milestone birthday. Here are a few that would be just perfect gift ideas for your boyfriend's 30th birthday!
Unique Gift Ideas for Your Boyfriend's 30th Birthday
Consider gifts that are masculine and practical. Like the ones on this list!
This Funny "'WTF You're How Old?" Birthday Card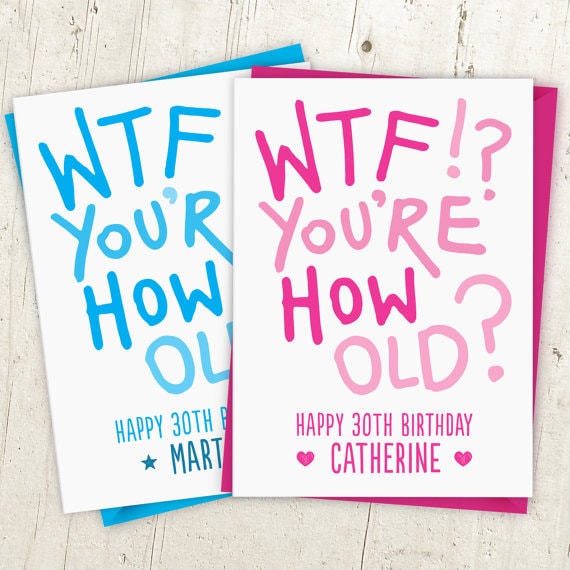 This is bound to make your boyfriend chuckle!
Men Vintage Leather Shoulder Messenger Bag
By 30, your guy should have a professional looking briefcase/messenger bag. With a bag like this, he'll be carrying all of his work documents or a laptop in style.
High Quality Chef Knives
If your guy loves to cook or is planning on learning, his 30th birthday is a great opportunity to give him a great quality knife set. After all, what says "mature adult" more than having your own set of knives?
Deep Tissue Massager
At first it might seem like a gag gift but trust me, once you reach your 30s having a deep tissue massage gun on hand is a lifesaver. It's perfect for recovering from sports injuries, relaxing after a long day, and massaging out all those weird kinks he'll get while sleeping now, apparently.
Beard Grooming Kit

Buy Now
If your boyfriend has a beard, get him this gift to help keep it soft and tamed!
Set of Whiskey Glasses
Now that he's turning 30 up your boyfriend's bar with some trendy adult glassware. Make sure you get a large enough set so he has plenty of barware for entertaining!
Black Valet Tray Catchall and Storage Organizer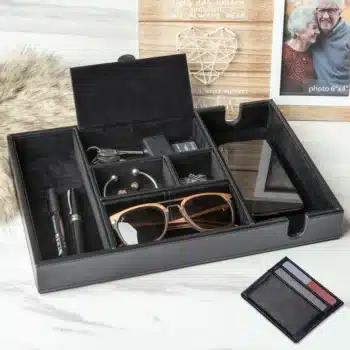 Help your man keep his things organized. Great for keys, watches, change, or anything else he's trying to keep track of.
Personalized Cufflinks
By the time he's 30, he needs a solid pair of cufflinks to go with a suit or tux. The older he gets, the more professional and formal events he may have to attend. If he really likes cuff links, we have the perfect list for you to check out here!
Nice Sunglasses
By the time you reach your 30th birthday you (hopefully) already have almost everything you need. 30th birthdays are a great time to splurge on something that's just for him! If he wears sunglasses (most guys do), spoil your boyfriend with a nice pair for his birthday this year.
Personalized Stainless Steel Lock-Back Knife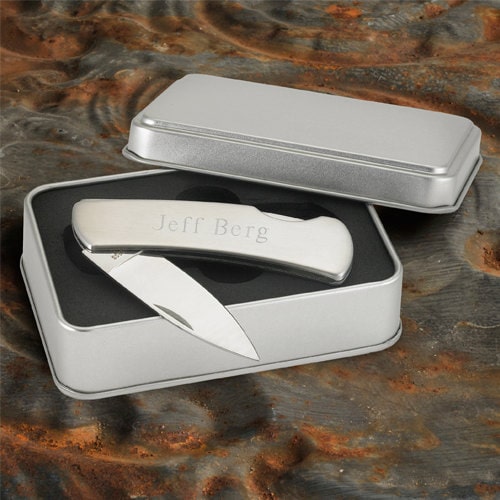 Lots of men carry around pocket tools and knives. If he's into any type of home projects or outdoor activities, he might find a customized knife useful.
High End Men's Watch
Grab whatever style of watch you think your boyfriend would like best for an amazing 30th birthday present. A good quality casual watch is perfect for wearing to work or out on dates, splurge on a fancy one for those suit and tie events, or grab him something digital like an Apple Watch for a practical gift.
Bourbon-Peppercorn Marinated Steaks – Four-Pack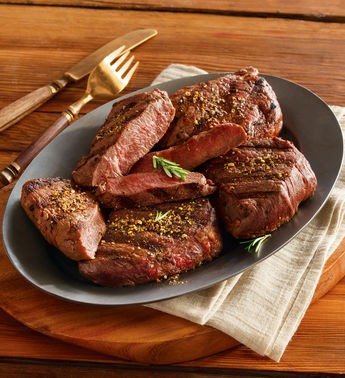 Is your boyfriend a grillmaster? A set of steaks to cook on the grill would be a great present to unwrap!
Game Console or Accessories
If your man likes to play video games get some gaming related gift ideas for your boyfriend's 30th birthday. Now's a great time to spoil him with an accessory he's been wanting for awhile like this elite gaming controller.
Tickets to a Favorite Event
Consider getting him tickets to one of his favorite events! These could be tickets to a concert, a festival, a convention, or even a sporting event! He'll love that you've taken the time to give him a gift of something that he really enjoys.
ManHands™ Soap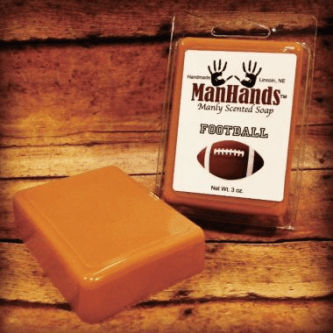 This funny soap comes in several "manly" scents. Makes a great add-on to a larger gift.
Pico – Craft Beer Brewing Appliance
Many guys are into making their own brews and this would give your boyfriend the chance to start making his own home-brews of beer! It also lets him brew other recipes from craft breweries!
Casa Magna Domus Magnus II Cigar Set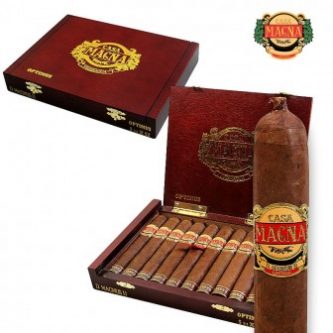 If your boyfriend is into quality cigars and tobacco, consider a box of cigars for a gift. Bonus points if it's from a unique location!
Twenties Have Expired Mug
This silly mug is a fun way for him to commemorate turning 30. Great for a new boyfriend, white elephant birthday party, or to add into a bigger gift basket.
Gentleman Jon Complete Wet Shave Kit
Tell your boyfriend to ditch the disposable shaving products, because you're treating him to some much fancier shaving products to use at home.
This "You Are Loved" Personalized Boyfriend Gift
This is a printable gift that YOU get to fill out! There are spaces for you to write in all the reasons that you love your boyfriend. Fill it in ahead of time for a very personalized gift to display!
Even though he's turning 30 and probably celebrating a lot of life's milestones, there no reason to not have a little fun with gift ideas for your boyfriend's 30th birthday too! Make sure to give him something that shows you care, but something that can also be fun and useful. If you're looking for something for your husband, check this list out.