As a member of the LGBTQ+ community myself, I know it can be tricky to find the perfect gift for the Queer folks in your life. To help you find something special I've rounded up some great gift ideas for a gay man in your life.
You could, of course, get a gay man the same types of gifts you'd get any man by choosing something based off his hobbies or interests. But if you're looking for gift ideas that a gay man will uniquely appreciate, I've got you covered.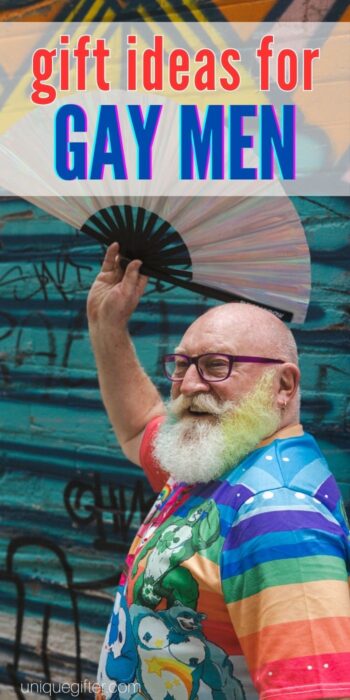 Unique Gifts Ideas That Gay Men Will Appreciate
These gifts would be great for birthdays, holidays, or to celebrate Pride month. If you're looking for wedding gifts for gay men, you can find some ideas over here: Our 20 Favorite His and His Gift Ideas.
To be clear, the gay men in your life will appreciate any gift that fits their interests, everything doesn't have to be rainbow themed! But if you want to add a little extra homo spice to your gift giving, hopefully one of these gift ideas for a gay man was the perfect find for your pal.