Swinging is definitely a unique lifestyle choice and often one you don't hear about very often. You may not even know that folks in your life are swingers in the first place! But if you do, and want to get them something special, here's some great gift ideas for all the swingers in your life.
Some of these gifts are great for swingers who are open with their lifestyle and others are great for your more secretive swinging family and friends. Before we get going, I want to point out that you're going to see a lot of pineapples on this list. Check out this post I wrote on the history for pineapples if you want to learn how they became a symbol for swingers.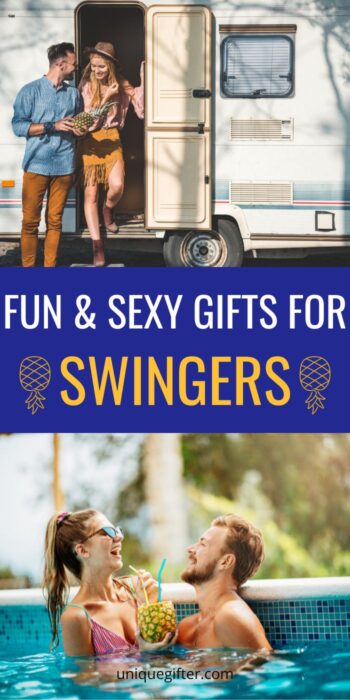 Fun Gift Ideas for the Swingers and Non-Monogamous Couples
By the way, swingers come in all different varieties and all couples have their own set of rules when it comes to choosing partners. I tried to be general with these ideas, but some may not be appropriate for every situation.
Some of these gift ideas for swingers are better for folks who are open or take a lot of swingers vacations (like the upside pineapple stuff). Others are better for those who are more private (like the books and intimate items.) Either way, these are all great ways to show your swinger friends some love for any occasion!