Disclosure of Material Connection: Some of the links in this post may be "affiliate links." This means if you click on the link and purchase an item, I will receive an affiliate commission. Disclosure in accordance with the Federal Trade Commission's 16 CFR, Part 255. This site is a participant in the Amazon Services LLC Associates Program, an affiliate advertising program designed to provide a means for sites to earn advertising fees by advertising and linking to Amazon.
Spiderman and Deadpool are the ultimate Marvel OTP. That's right, internet, this is happening and there's nothing anyone can do to stop it.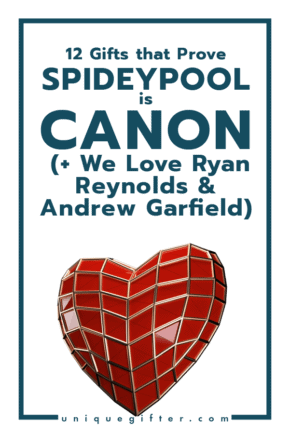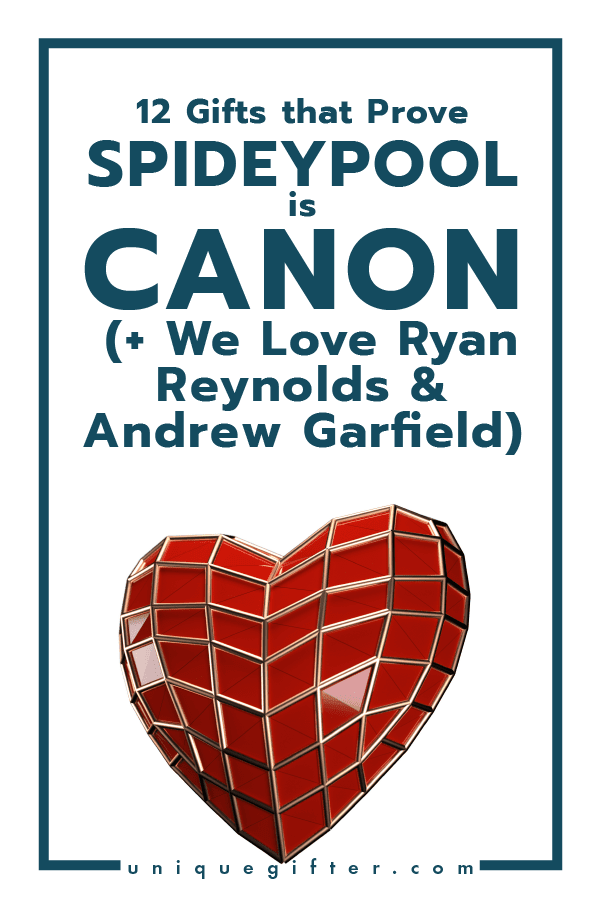 Minimalist Art
Bring some mature sophistication to your home with this pair of Spiderman and Deadpool art prints. The minimalistic design makes the art look clean and their half-cut off faces prove they're two halves to a romantic whole.
Spideypool Cellphone Case
These adorable drawings of Spiderman and Deadpool will show the world your Spideypool love. Or at least that you love cute things.
Handmade Spideypool Pillow
The little chibi Deadpool is serenading Spiderman. Peter loves it, he just doesn't know it yet.
Friendship Bracelets
A perfect match for you and your bestie or significant other. You'll always be reminded of your OTP and your bud.
Hang in There
This original piece of Spiderman and Deadpool art was inspired by inspirational posters. Too bad Deadpool's ability to regenerate his body is less inspirational as it is gross.
Spiderman Deadpool Love Button
This simple button lets you proudly display both your love for each character and your love for the Spideypool ship.
Deadpool x Spiderman Art Print
This high quality piece of fan art doesn't hide what it's all about. Showing a picture of Deadpool hugging Spiderman lovingly from behind, it manages to come across as really sweet.
Spideypool T-Shirt
Show your support for Spiderman/Deadpool with this t-shirt. The logo is from the new comic book and features half faces from each character.
Sad Spidey Necklace
This dog tag style necklace has a cute drawing of the two characters on it. Spiderman is dragging an (apparently) unconscious Deadpool away while crying. Do you think he knows Deadpool can't die like that?
Selfie Hat
The art on this hat perfectly sums up the relationship between Spiderman and Deadpool. One is fighting crime, the other has to stop and take a selfie. Most likely in the middle of a crisis.
Spiderman/Deadpool Comic
This is a real, official comic book starring Spiderman and Deadpool. That's not the best part, look at the subtitle "Isn't It Bromantic?" Yes. Yes it is.
Bonus: Mrs. Ryan Reynolds
Don't worry, you can still claim to be Mrs. Ryan Reynolds, I'm sure Peter (or Andrew) won't mind.
Oh and in case you missed it, Ryan Reynolds and Andrew Garfield locked lips during the 2017 Golden Globes. *Swoon*